To expertly add subtitles to your videos, you'll need a robust video editing program that enables you to edit your videos while retaining quality. Eassiy Video Converter Ultimate is highly recommended and is considered one of the best software solutions for video editing. This program has extensive capabilities that enable you to modify your videos. We will look at how you can use this tool to edit your videos and add subtitles to your videos.
How to Add Subtitles to Video
Here are the simple steps for adding subtitles to a video using Eassiy Video Converter Ultimate.
First, launch your Eassiy Video Converter Ultimate application to start. When your application launches, you will see the following homepage screen.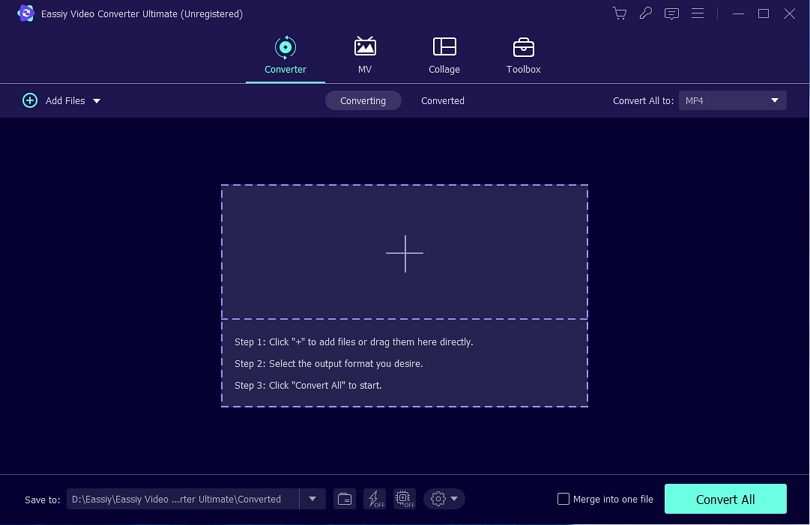 Now, add your video to add subtitles. There are two ways that you can use to upload your video; first, you can click "+" to add them or drag and drop them directly.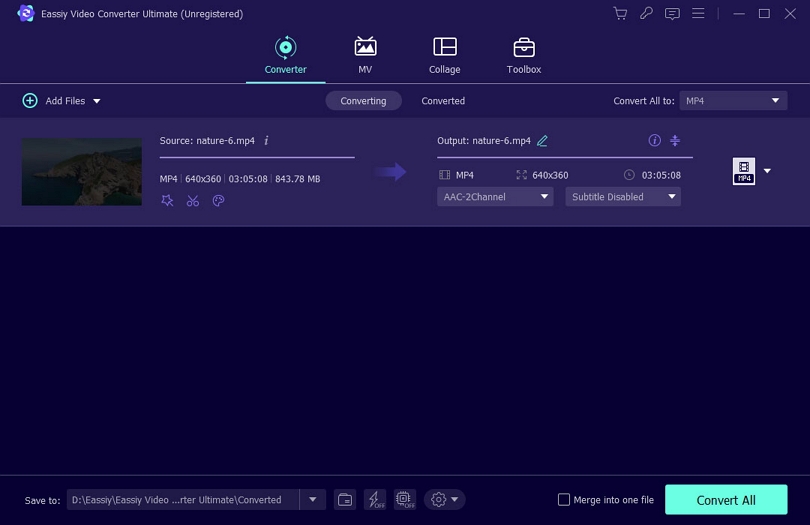 Step 2
Edit Video Subtitle
Once your video completely uploads, you will see an edit option beneath the video title. Now click on the edit button, and instantly you will be redirected to a video editing screen where you can edit your video.
This editing screen has a menu with five items, namely, Rotate & Crop, Effect & Filter, Watermark, Audio, and Subtitle. Click on the "Subtitle."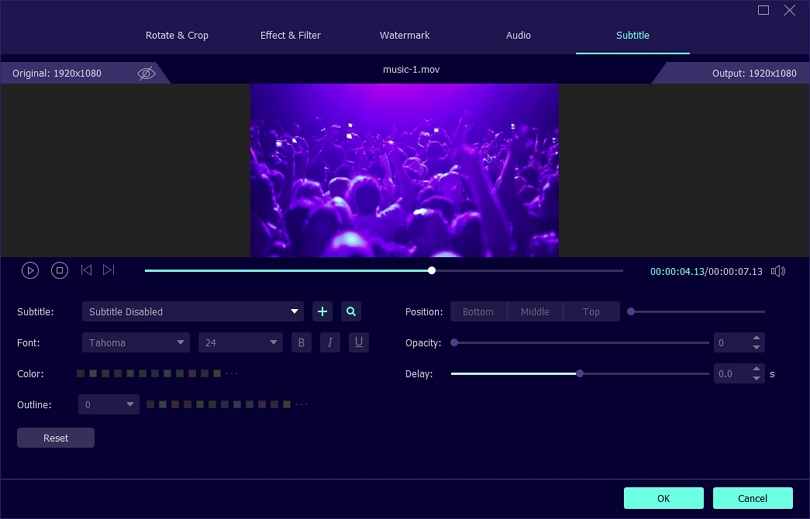 Now, add your subtitle. On the subtitle, click on "+" to upload the subtitle from your PC files or click on the search icon to search for subtitles online.
In the font, edit the font of the subtitle; in color, choose the color for your subtitle; in position, select the position for the subtitle, opacity, and delay.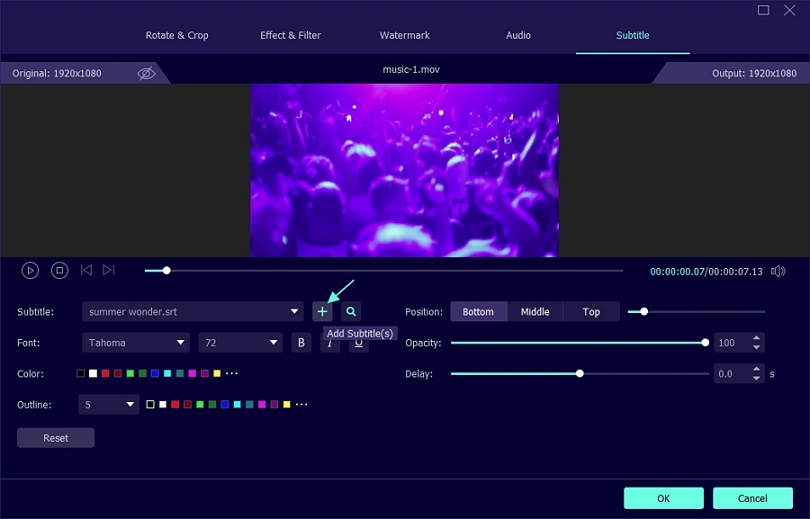 Once you have entered and formatted your subtitle, click "OK" to save your subtitle and exit the editing mode.
We learned how to use Eassiy Video Converter Ultimate to add subtitles to videos. The advantage of this application is that allow you to add and format subtitles professionally according to your needs. Using this tool, you can select different fonts and choose the position, opacity, color, delay, and outline of your subtitles.