Do you ever feel the need to record a short clip from YouTube? Or maybe record a webinar? Well, it turns out that some tools can help you do just that. Yes, an online PC screen recorder, or just a screen recorder for PC for that matter, can help you capture anything on your screen within minutes. Not only this, you can use these online PC screen recorders to record your content and upload it on YouTube, Vimeo, or any other social platform. Read on to discover five such free online PC screen recorders. You will also find an offline PC screen recorder with step-by-step instructions.
Part 1: 5 Best Online Screen Recorder For Windows 10 in 2023
Here are five free online screen recorders for Windows 10 online. Some of these are free, but we had to include paid tools mostly, given there is hardly any free online screen recorder for Windows that can do this job efficiently.
1. ScreenApp.io
An all-in-one screen, 100% free screen recorder that requires no upfront payment and signs ups from your side, ScreenApp.io is available for Safari, Chrome, and Mozilla. Although it is a free screen recorder, ScreenApp.io includes hardcore features like full-screen recording, custom screen recording, and a specific window recorder. Plus, it allows you to trim down your videos and remove unwanted parts during post-production. Upon that, ScreenApp.io presents a simple and clean user interface that allows anyone to record anything within minutes.
Pros:
100% free.
No signs, no ads, and no payments.
Available for Chrome, Safari, and Mozilla.
Record custom screen, specific window or application, or full-screen.
Cons:
No editing feature other than trimming the videos.
No audio control options.
No advanced features.
2. VEED.io
Veed.io is an online application with amazing screen recording and video editing features. Needless to say, everything about Veed.io is a premium affair. Be it simple screen recording using the web app or editing features — you will have to subscribe to its service. Otherwise, there will be a stamp on the recorded with the "Created with Veed.io" sign. But for a subscription, you will have your hands on one of the best online screens for Windows devices. You can annotate the videos and add texts, images, shapes, and whatnot. Plus, the audio management system includes options to manage the system audio and microphone noise. You can also copy the link of the recorded video (it gets saved on the cloud) and share it with others quickly.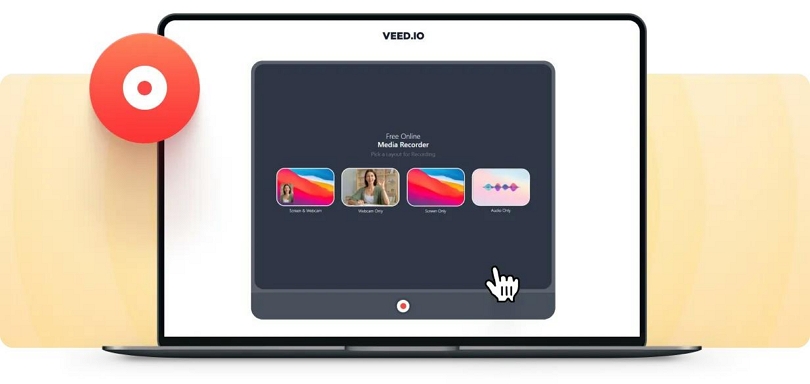 Pros:
Add subtitles, text, annotations, music, sound effects and much more.
Record your screen, webcam, or both, including audio channels.
No limit recording.
Cons:
10 minutes recording with free version — with a watermark.
Not cost-effective, given you will have to pay for bunch of tools that you may not necessarily need.
3. iTop VPN Screen Recorder
iTop VPN is yet another screen recorder for PC that claims to be free, but in reality, the free plan only allows you to record for 2 minutes. Nevertheless, if you choose the premium version, you will have your hands on some advanced recording features. There are numerous plans to choose from, starting from US$ 19.99/annually to US$ 39.99/year. One of the best things about iTop VPN is it is not heavy on physical resources and yet supports 1080p in 120fps screen recording. You can add a personalized watermark, schedule recording, plus edit the videos. Moreover, iTop Screen Recorder supports more than 12 output video/audio formats, including MP4, AVI, MKV, MOV, MP3, FLAC, etc.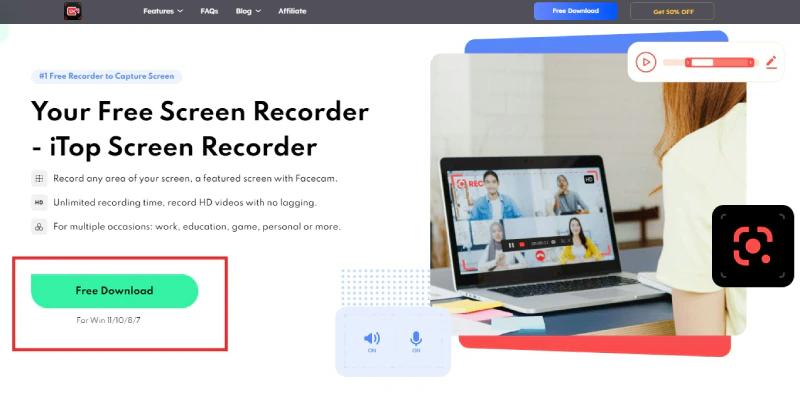 Pros:
Smoother recording with GPU acceleration.
Add personalized watermark.
Auto update & 24/7 technical support.
Visual & audio effects. Plus, several editing features like split & combine, and more.
Cons:
2 minutes recording with free version — without a watermark.
Not cost-effective, given you will have to pay for bunch of tools that you may not necessarily need.
4. FelixClip
FelixClip is a simple screen capture tool that also includes a separate video editor that you can use to edit the recorded videos. You can capture only the screen, only webcam, or both. However, there is no option to record both the screen and webcam simultaneously. However, the best thing about FelixClip is the range of editing tools. You can include text, video, readymade templates, and watermarks and logos. You can trim the video files to remove any unwanted files. But the one thing that simply screams why you should FelixClip over any other PC screen recorder online is its simplistic user interface.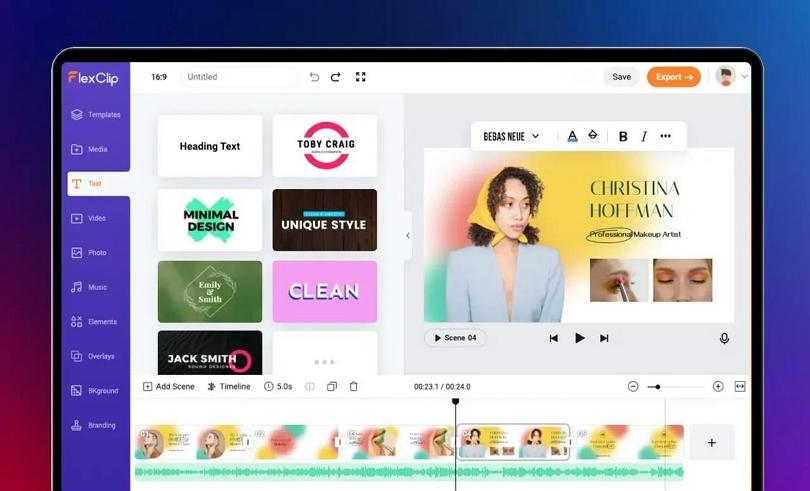 Pros:
No-lag HD Recording.
Multiple Output Formats.
Add personalized watermark.
Export edited videos in high resolution.
Cons:
You can record for free. But no edits allowed without subscription.
Mostly a video editor with screen recorder as a side product, lacks advanced function.
No webcam overlay.
5. ScreenCapture
Movavi is known for its premium screen recorder. Well, its free screen recorder for Windows online is also considerable, given it includes some necessary functions and allows you to record videos of any time limits. Yes, you do not have to pay a single dime. No, it is not the deal of a lifetime as all the videos will have a watermark. You will have your hands on some advanced options, but they are worthless, given you cannot use the videos in professional arenas. There is also a premium version that takes things to the next level. The Movavi Screen Recorder is known for its range of editing options. Still, you can download the desktop tool. Or use the Chrome extension to record the screen quickly and easily. Screen Recorder's simple user interface is another substantial thing this free online screen recorder, given anyone can use it to record the screen easily and quickly.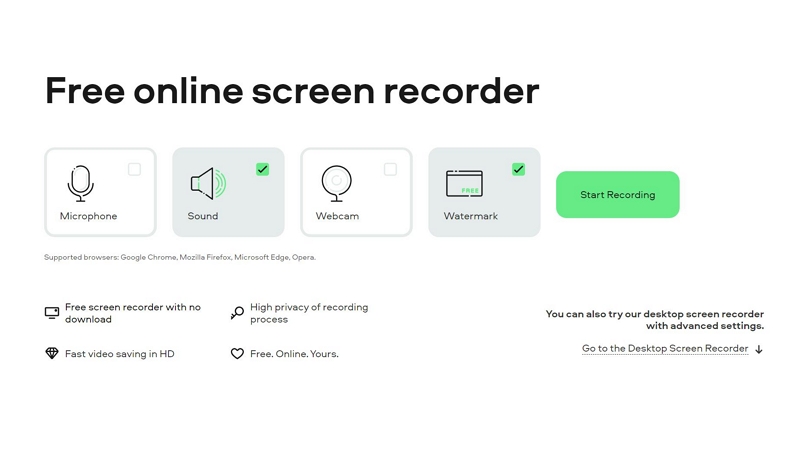 Pros:
You can capture the entire screen, custom scream, or screen and webcam simultaneously.
It supports recording in HD quality, i.e., up to 1080p.
Use the Chrome extension. Or download the PC app if needed.
No time limits.
Cons:
There is watermark on the free videos.
Part 2: What's The Best Screen Recorder Software for PC I Should Have?
Here is a little something for reading through the list of the five best — yet not exceptional — free online screen recorder Windows 10 online tools. This tool, as opposed to the above free online screen recorder for Windows, is not an online tool. However, the reason for mentioning this is to let you know about the best screen recorder, which unfortunately happens to be an offline tool. That said, here's the best screen recorder for PC that you should have on your computer like other professional creators:
Eassiy Screen Recorder Ultimate
Eassiy Screen Recorder Ultimate is one such rare tool that packs everything in a little box and hands out everything you need for screen recording. Be it any content you want to record on Windows or Mac — simple desktop Recording with webcam overlay. For business presentations, creating gaming content, or recording live streams on YouTube, there is hardly any tool that can compete with Eassiy Screen Recorder Ultimate. The program comes with an advanced audio management system, letting you adjust the sound levels, remove background noises, and enhance audio quality.
Plus, Eassiy Screen Recorder Ultimate includes several editing options like trimmer, gif maker, and audio overlay. Beyond that, Eassiy's simple UI allows anyone to create amazing content within minutes.
Key Features:
Advanced options like real-time annotation, Mouse Follow Movement, Audio Manager, and Video Editor.
Boasts advanced game recorder to record gameplay with HD quality up to 60fps.
Record PC screen and save different formats according to requirements.
Very efficient for any kind of video as it supports helpful tools like real-time annotation, set hotkeys, auto-split, auto-stop recording, and lots more.
Record Android screen or iPhone screen on computer
Here's how to record the PC screen using Eassiy's Screen Recorder:
Step 1: Visit Eassiy's official website and download the Eassiy Screen Recorder Ultimate software on your Mac/Windows computer.
Step 2: Run the installed program > click on 'Video Recorder'.  You can even record game, audio, etc.

Step 3: Complete the set up and select the part of your computer screen that you want to record by navigating to the top-left corner of your screen, then click 'Fullscreen' to record the computer full screen or Custom to record a specific part of the screen. Also, you can turn on the toggle next to the volume and microphone to enable them. Then, click on 'Rec' to begin

Step 4:  Once Eassiy starts recording your computer screen,  you can add annotation, take screenshots, adjust volume, and do lots more using the advanced tools.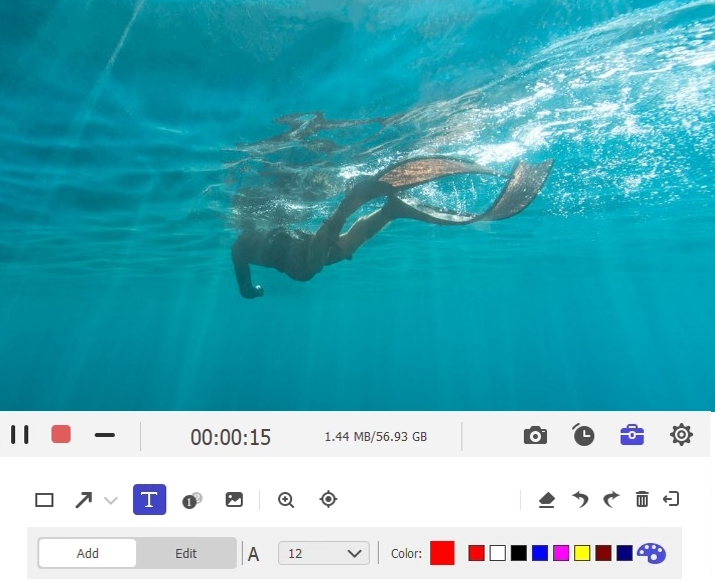 Step 5: Click on the red Square icon to end the recording. Then, preview the recorded video and click 'Save' to save the file.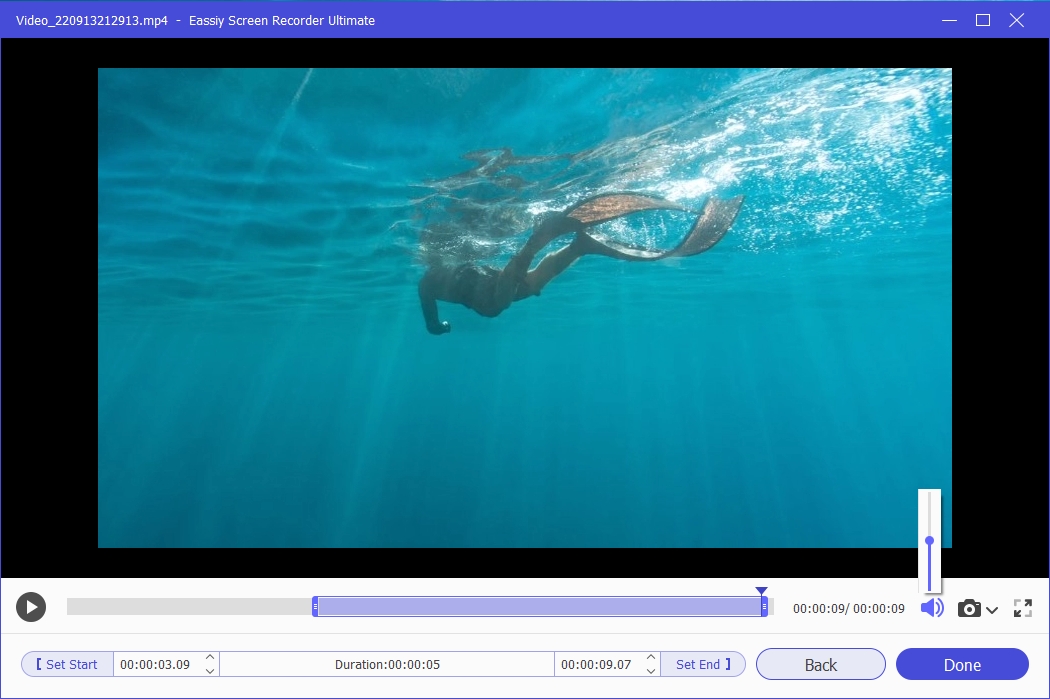 Just like installing a tool on a browser, with Eassiy Screen Recorder Ultimate, you will have to download a tool on your computer. Well, the best thing is it allows you to record the PC screen without an internet connection.
Part 3: Online Screen Recorder for PC or Eassiy Screen Recorder Ultimate Software - Which is Best?
Honestly, both tools speak for themselves. It's no doubt Eassiy offers more functionalities compared to Online screen recorders. Plus, it boasts better quality for both basic and advanced screen recording operations.
Also, using Online screen recorder requires stable internet connection to work without any interruptions in speed or network to ensure lag-free recording when using an online screen recorder. But there are no such problems when using the Eassiy Screen Recorder Ultimate for PC - there are no lags, as the recording doesn't depend on the network reliability and internet connection.
In all, an online screen recorder can come in handy for quick screen recording, but Eassiy is better for professional screen recording operations.
Conclusion
Well, now you have the five best and free online screen recorder tools for PC to choose from; plus, there is also an offline tool included in the list. It all comes down to your personal preference. If you prefer an online PC screen recorder, you can download any of the first five screen recording apps mentioned in the list. But if you think an offline tool with more powerful screen recording and editing features will be good for you, Eassiy Screen Recorder Ultimate is the way to go!