A handy small piece of hardware to keep your data in is an SD Card. The fact that these gadgets are still widely used decades after their initial release is intriguing. Although we have other, possibly superior alternatives, they are nonetheless commonly utilized today. When utilizing SD cards to store data, such as videos, especially data including confidential corporate information or personal information, caution is advised. In terms of security, SD Cards aren't exactly trustworthy. Users of these devices are most likely to complain about data loss. We've only witnessed an increase in cases of SD Card-related data losses as the world enters a truly digital era. Thankfully, all you require to resolve this problem is excellent SD card recovery software.
We've put together a list of the 10 best products that we think are among the most popular SD data recovery programs available right now to help you to recover deleted videos. Due to their user-friendly design, clear features, and reasonable cost, all of the tools listed below have earned a spot on this list. This article will go over the best methods for recovering videos on your Android.
Part 1: 10 Best SD Card Video Recovery App for Android Free
This post shows you how to use the top 10 deleted video recovery applications for Windows, Mac, and Android, making your complete recovery a great success.
1. Eassiy Android Data Recovery Software
If you experience an unexpected loss of data from your SD card on your Android device, Eassiy Android Data Recovery offers a variety of alternatives for you to quickly recover various sorts of data such as your beloved videos from your SD card. Eassiy Android Data Recovery will be the best choice SD card video recovery software even if you are a novice when it comes to working with android data recovery from SD card because of its user-friendly design.
It allows for the recovery of files from a variety of SD cards that have been corrupted by viruses, power outages, unintentional deletion, and formatting. No matter what issues you run into, Eassiy Android Data Recovery which supports 16+ file types provides a 24/7 free tech support team and is equipped with a deep recovery engine frame and algorithm to achieve a high success rate which is top-notch in the market.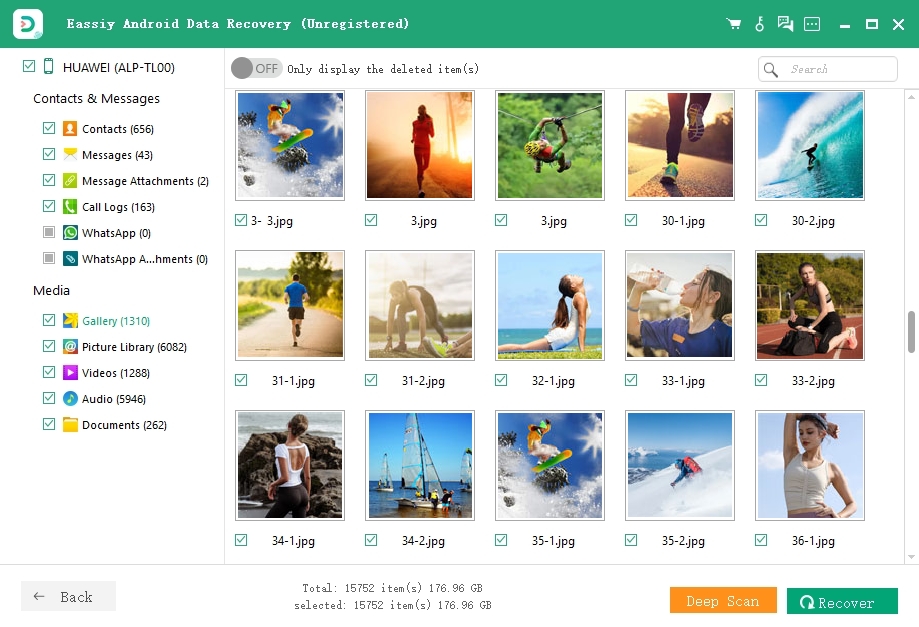 Key features:
Support for more than 6000 Android smartphones.
The highest rate in the industry for recovering Android video and photo data.
Quick scan: scan more than 1000 deleted files in a single second.
Deep scan: Deep scan lost Android data without backup
Support for more than 16 file types, the highest number in the sector.
Offers 3 recovery options including from Android SD card, from Android device, and from Android SIM Card.
Pros:
Freely preview and check the data
Fully risk-free and 100% data recovery
Data recovery from both rooted and non-rooted devices
Quick & Deep Scan, a sophisticated interface.
Cons:
The advanced version offers more features.
You can fully rely on the Eassiy Android Data Recovery software to recover deleted videos from your device using an SD card, and you can have confidence that it won't let you down right when you need it most.
2. System Mechanic Ultra Defense (Windows)
An excellent SD card data recovery tool is System Mechanic. Utilizing it is pretty simple. With the help of this software, you can search for and recover a range of deleted files. System Mechanic can recover everything, including videos and crucial documents. Almost any task you would need to complete to improve your computer's performance is handled by this program. It includes performance checks, RAM and Registry clean-ups, and other enhancements in addition to the standard virus and malware protection, keeping your computer quick and error-free. The program offers a "quick" scan before you begin, which during our testing took more than 20 minutes, which was a little bothersome. After that, we were able to set up regular cleaning jobs to make the program less time-consuming, as well as a plethora of extra options that provided performance increases and other delights. Navigation that expertly combines aesthetics and usefulness makes it simple to find all of the app's features. All kinds of SD cards, including those that have been formatted, repartitioned, or destroyed, can have their data recovered. With System Mechanic's straightforward search options and complete system searches, you can discover the information you're looking for more quickly.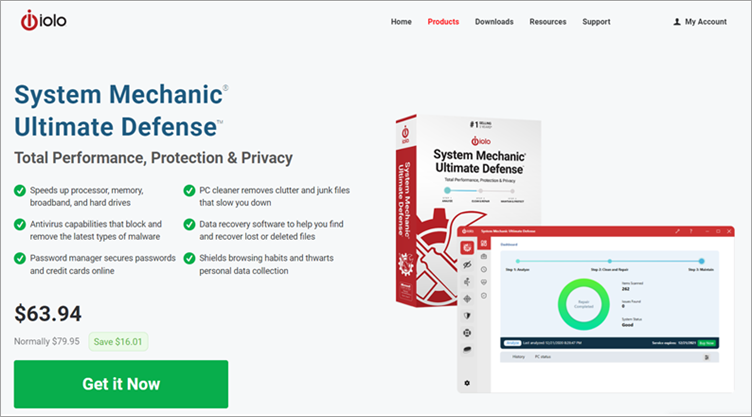 Pros:
Enhanced speed
Easy-to-use interface
Computer performance booster
Has disk defragmenter with maximizing free memory
Cons:
The free version got limited tools
Complicated system repair
You must put out SD card from Android and insert it into computer
3. Recoverit Free Data Recovery (Windows)
With the trustworthy SD card recovery tool Recoverit Free Data Recovery, you have a good chance of recovering your lost or erased data. It offers the recovery of files from a variety of SD cards that have been corrupted by viruses, power outages, unintentional deletion, and formatting. Recoverit Data Recovery is certain to recover files from the SD card, regardless of your beginning causes. It can be used to recover any kind of data.
You can get assistance from this free SD card recovery software if you wish to recover deleted images from an SD card for free or other file kinds, such as music, PDFs, videos, etc. Recoverit was chosen by G2 as the "Leader in File Recovery Software," demonstrating its excellence as one of the most dependable SD card recovery programs. Recoverit provides you with a greater recovery file quality and success rate because of its 35+ data recovery patents. The tool allows you to perform a quick or thorough scan to hunt for files that you might have missed. Additionally, you can preview each file before it is recovered and do so even as the application is still scanning.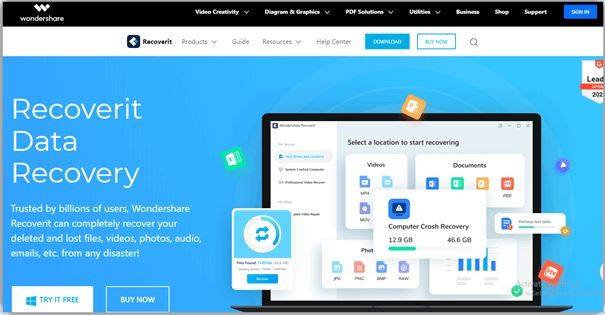 Pros:
Supports the recovery of practically all data types.
Compatible with a wide range of storage devices, including USB flash drives, CF cards, HDDs, SDHC, and micro SDs.
Supports previewing a variety of files.
Recovers and maintains Ultra HD, 4K, and 8K videos.
Cons:
Only 100 MB of data can be recovered using the demo version.
You must put out SD card from Android and insert it into computer
4. Disk Drill (Mac)
Data recovery in Mac OS X is quite simple with Disk Drill. It can perform all of its scanning operations with a single click and present a list of files that might be recoverable. These files can even be previewed so you can see which ones can be successfully retrieved.
To preview lost, damaged, or corrupted files before beginning the recovery procedure, users can quickly scan their PC for such files. To preview lost, damaged, or corrupted files before beginning the recovery procedure, users can quickly scan their PC for such files. Some file recovery techniques on your Mac are free if you have Disk Drill's data protection safeguards enabled! If not, a short upgrade will let you get back to work and retrieve erased files.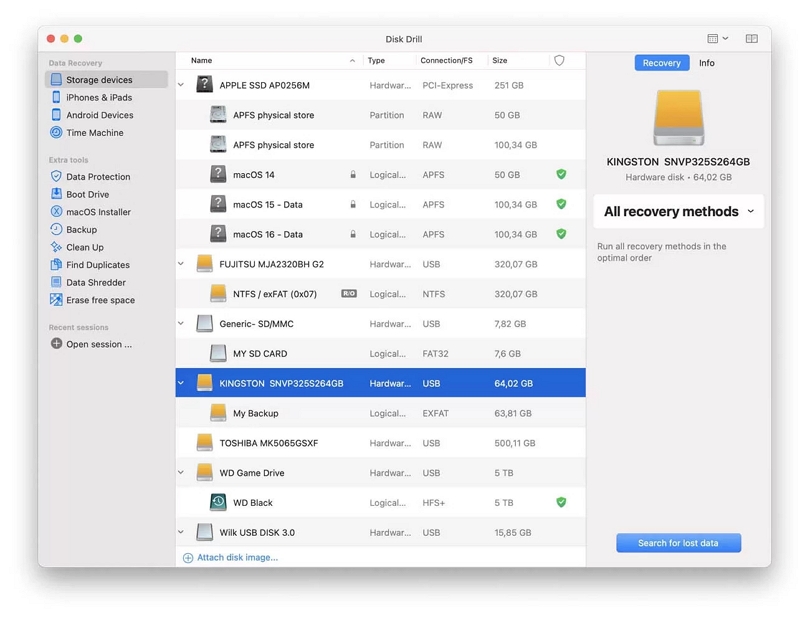 Pros:
Deep Scan of T2 and M1 Macs
Backups and snapshots created using Time Capsule
Compatible with Native Apple Silicon (M1)
Offers features like Mac cleanup, disk health, duplicate finder, data protection, etc.
Cons:
Only 500 MB of data recovery are permitted in the free version.
The scan results from this program never display the file's condition or quality.
5. Stellar Data Recovery (Mac)
All sorts of data, including those from HDD, SSD, hard drives, Time Machine disks, thumb drives, memory cards, and high-capacity storage drives, can be recovered from Mac computers using the Stellar Data Recovery Technician software. It is most suitable SD card video recovery software for IT professionals, businesses, corporations, and even home users that have numerous Mac computers under one roof because it can run on multiple Mac systems. Corporate customers can also restore numerous Time Machine backups at their convenience using the Mac data recovery software.
Pros:
Provides interoperability with macOS Monterey 12 and earlier versions.
Compatible with Macs that have an M1 or T2 chip
Recovers files which is harmed as a result of USB errors, lost discs, and unlabeled drives.
Restores data from a Mac that has crashed or won't start.
Cons:
Boot drive feature doesn't work macOS 11 and 12.
Loses license information after update.
Doesn't work without Rosetta on M1 devices.
6. R-Studio (Mac)
A popular tool for recovering data from various file systems is R-Studio. R-Studio for Mac is a member of R-TT's line of robust and reasonably priced data recovery software that is especially suited for the Mac OS environment, including the Apple M1 chip. The app's creator claims that it is the "most complete data recovery solution." Files from Macintosh APFS/HFS+/HFS, Windows FAT/NTFS/ReFS, FreeBSD/OpenBSD/NetBSD/Solaris UFS1/UFS2, and Linux XFS/Ext2/Ext3/Ext4 FS partitions can all be recovered. Additionally, for severely damaged or unidentified file systems, raw file recovery (scan for known file types) can be employed. Data on disks can also be recovered using R-Studio for Mac, even if the partitions have been removed, damaged, or formatted. You have complete control over the parameters that affect data recovery.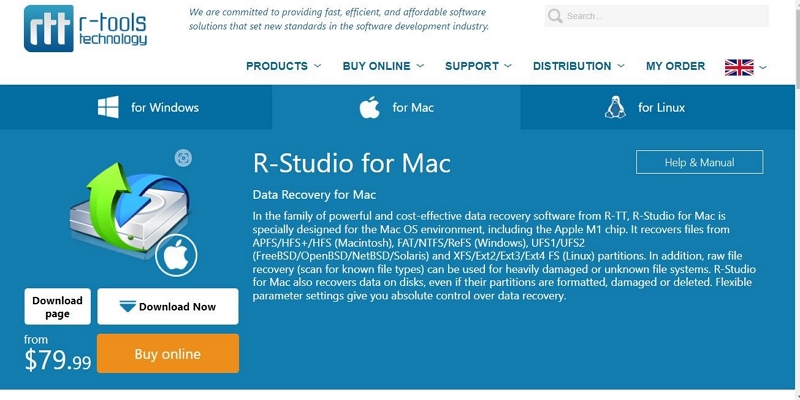 Pros:
Encryption support in advanced APFS recovery.
Provides detailed information on file analysis in the Technician version, including details on certain file systems, overlapping files, disk locations, etc.
Has a multilingual user interface and a wizard-oriented interface.
Mass file recovery support.
Cons:
Inconvenient to use; no preview option.
Difficult operating procedures and a convoluted user interface.
Can't recover data from SD card inserted in Android directly
7. Data Recovery (Android)
Based on the sorts of files you want to recover, Data Recovery's basic interface gives you the option of 4 recovery modes. The program examines your memory reasonably rapidly and doesn't require rooting. Though you may filter by time and size, there isn't any specific method to browse through the exact places. The recovery process was a little difficult as a result, you are given a preview of each file before restoration, so that is something.
You have the choice to save files to your phone or transfer them to Google Disk with Data Recovery. The second choice is only available to paid users. The app not only allows for recovery but also for junk file removal. This feature shouldn't be used, as the software broke right away after utilizing it. You will require a Premium license, which is reasonably priced, to get the most out of it. You can get unlimited recovery, cloud backup, and ad removal for a one-time fee of $12. It has respectable capabilities for the price, but nothing noteworthy.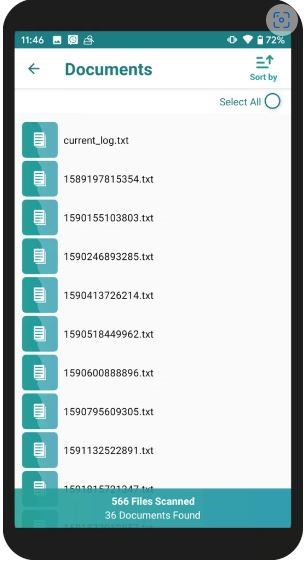 Pros:
User-friendly interface.
Affordable license.
Has fast scan facilities.
Preview files are available.
Cons:
Have difficulty with scanning specific files.
Unorganized data files.
8. DiskDigger (Android)
The clear and user-friendly design of DiskDigger contributes to its popularity. The program can recover up to 80% of files and has strong recovery capabilities. You have the choice to perform a restricted scan without rooting if any of your data was also kept in the internal memory. However, running a complete scan enables you to recover videos as well. DiskDigger will also allow you to select which partition to scan if you root your Android smartphone. Look for the folder that ends in /mnt/sdcard/ to locate an SD card. To speed up its operation, DiskDigger will ask you to define the kinds of files you are looking for.
Disk Digger is an excellent piece of free software that can help you recover your photographs and videos. The maximum number of files that can be retrieved was also nowhere to be found. Another major benefit of image transfer is how convenient it is.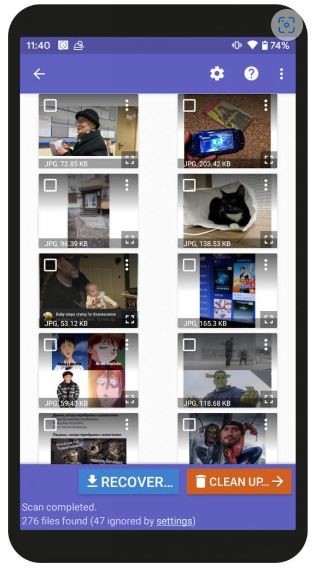 Pros:
Doesn't need to be rooted
User-friendly interface
A full and speedy recovery
Restore deleted files from internal memory.
Cons:
Restored images might not have good resolution.
Only recovers pictures and videos.
9. Dr.Fone (Android)
Dr.fone is a feature-rich, premium app for data recovery. In addition to recovering contacts, messages, and photographs, the program also enables you to retrieve movies from Cache. Numerous well-known formats are supported, including JPG, PNG, BMP, GIF, MP4, 3GP, AVI, MOV, and others. Rooting is not required because Dr.fone gives you the option to access data stored in the cache.
The ability to wirelessly transfer data between an Android device and a PC is an excellent feature that sets them apart from the competitors. You only need to access their website and enter a 6-digit key to get started. The Recycle Bin on Dr.fone likewise functions exactly like the one on a Mac or Windows computer. Files deleted with it can be easily recovered at a later time. Dr. Fone also has a PC version that includes extra features. With only one click, Clone enables you to move all contacts to a different phone. While Backup makes sure that all of your crucial files are copied to your PC, Root simply and safely walks you through the process of acquiring root access. Dr.fone is one of the most practical recovery apps as a result of all of this.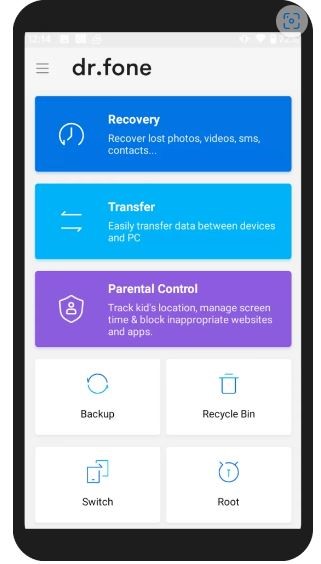 Pros:
Can handle multiple data loss situations.
Wireless file transfer.
Accepts a variety of file formats.
Contains a utility for backup and cloning.
Cons:
10. EaseUS MobiSaver (Android)
MobiSaver has an appealing user interface and offers 6 different recovery options. Along with SD Card, other options include Photo & Video, Call Logs, WhatsApp, SMS, and Contacts. I merely rapidly browsed my external memory card in order to do this review. EaseUs MobiSaver can save files in the following 9 formats: JPG, GIF, TIF, BMP, PNG, MP4, MOV, AVI, and 3GP. By size, format, and date, the program listed all of the files that were found. The navigation was made simpler with the addition of thumbnails for images and the display of names and phone numbers for contacts.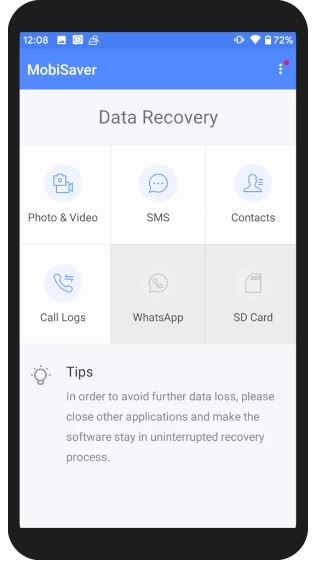 Pros:
Easy to use interface.
No rooting is required.
Accepts a variety of file formats.
Contains a utility for backup and cloning.
Cons:
A bit pricey.
Seriously constrained free trial.
Part 2: Comparison Table for SD Card Video Recovery Apps for Android
Here is a comparison table of all the mentioned data recovery software.

Product

Recovery rate

Supported file types

Scan speed

Selectively restore

Price

Eassiy Android Data Recovery

The highest recovery rate for photo and video

16+ file types supported

rapid, scan 1000+ files in second

Supported

$35.99 per quarterly with discount

System Mechanic Ultra Defense (Windows)

Standard recovery rate

Several types of format

stable

Supported

$49.95, $69.95 & $79.99

Recoverit Free Data Recovery (Windows)

Moderate recovery rate

common types of files

Takes time to scan/recover

Supported

$89.99/year

Disk Drill (Mac)

Well-positioned recovery rate

Different types of file format

Long process

Supported

$89.00 (lifetime license)

Stellar Data Recovery (Mac)

Nice, efficient recovery rate

Different types of file format

A few minutes to recover

Supported

89.99/ year

R-Studio (Mac)

Good recovery rate

normal file types

Long process

Supported

$79.99

RecoverGo (Android)

High recovery rate

11+ file types

A handful amount of time

Supported

$49.95/year

Dr.Fone (Android)

Good recovery rate

Supported file types are numerous.

Good

Supported

$ 49.95
/Lifetime

EaseUS MobiSaver (Mac)

High recovery rate

Supported file types are numerous.

Takes time to scan/recover

Supported

$39.95
Part 3: FAQs
1. Can I recover videos from SD card?
It is possible to recover video files from an SD card, but it's crucial that you stop using the card right once and don't add any more photos, videos, or files. Remove the SD card from your camera, but don't format it or use a tool that isn't intended for file recovery to scan it.
2. Can a corrupted SD card be recovered?
Yes, it is frequently feasible to recover videos from a corrupted memory card. However, you must avoid formatting and instead download SD card recovery software, such as Eassiy Android Data Recovery (graphical user interface), that can restore all regularly used video file formats (command-line user interface).
Conclusion
In conclusion, the best memory card recovery software previously described is incredibly effective in recovering lost data from memory cards. If you experience data loss from memory cards or other storage devices, you can weigh the benefits and drawbacks and decide which one to try first. Software from Eassiy Data Recovery is advised. You may easily and successfully restore data from a formatted memory card with our assistance. . Sincere to say, our verdict is in favour of the most phenomenal Eassiy Android Data Recovery program. The best chances and experiences for recovering deleted videos for android are offered by it. If you're seeking a data recovery application that will assist you in recovering lost videos from your Android, Windows, or MAC device, Eassiy is the best software to go for. Due to Eassiy Android Data Recovery's exceptional effectiveness, we recommend that you use it.