You might sometimes meet the trouble of losing important contacts saved on your iPhone while you are upgrading the iOS system or transferring the data to a newly bought iPhone. All the time, such a thing happens to a lot of iPhone users so this is not a rare case. Then how to get deleted contacts back iPhone? Luckily, there are ways to recover lost contacts iPhone. In this article, we are suggesting the best 6 ways to recover deleted contacts iPhone. Read this article if you are also facing contacts lost iPhone issue.
Part 1: How to Recover Deleted Contacts iPhone without Backup [Exclusive]
To help you recover contacts on iPhone without backup, Eassiy iPhone Data Recovery will be the best way for its powerful data recovery ability. Even if you have met some unexpected and extreme situations like a device returning to factory settings, device broken, accidental deletion, system crash, and so on, this tool can completely restore the data. On the latest Windows 11 and Mac computers that are upgraded to macOS 10.10 or higher, this iOS data recovery software can run well so that most people can enjoy the fast data recovery speed to restore their important contacts and other information.
Features:
To recover data on iPhone, it offers three different ways.
No matter what problems you have encountered, this tool has a high success rate in retrieving data.
More than 36 kinds of files on the iPhone are supported for retrieving.
To finish data recovery within a short time, it provides the simplest operation.
Multiple scenarios are supported to deal with data loss.
Steps to recover deleted contacts iPhone without backup:
Step 1: Open the software and connect the iOS device which has stored the contact information to the computer after installing Eassiy iPhone Data Recovery.
Step 2: Choose to scan your iPhone by clicking the "Start Scan" button when the software detects the device.
Step 3: You can have a quick preview of the data stored on your iPhone after the scanning. After that, you can select the contacts that you need to restore to your iPhone after choosing "Contacts" on the left menu.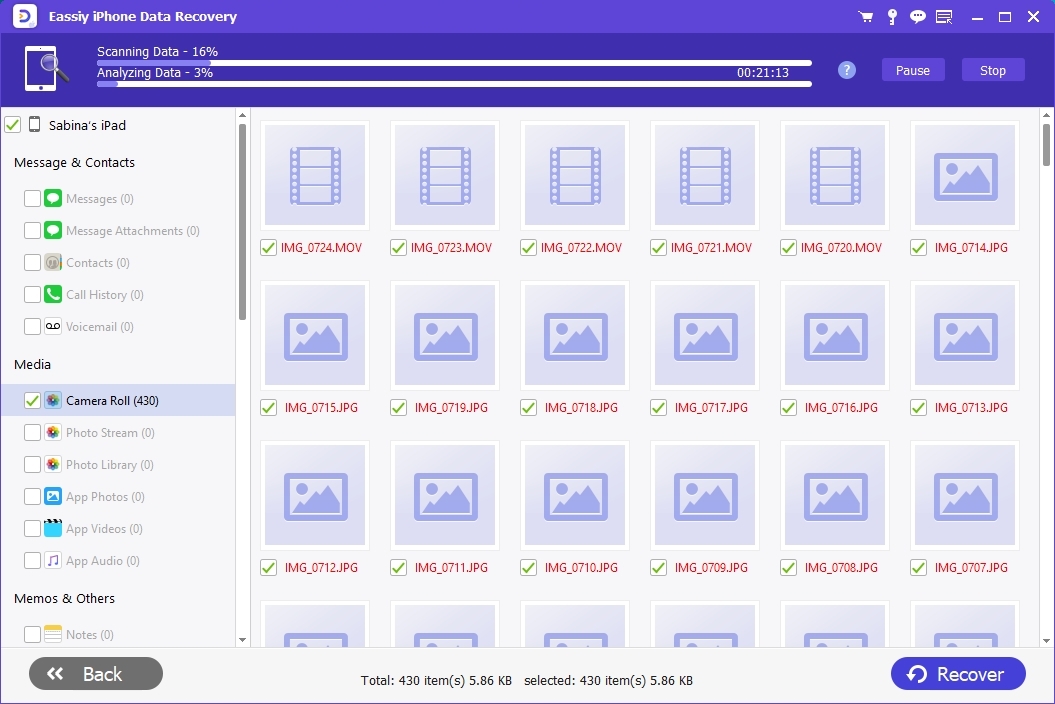 Step 4: The selected contacts will be restored to the iPhone directly after clicking the "Restore" button.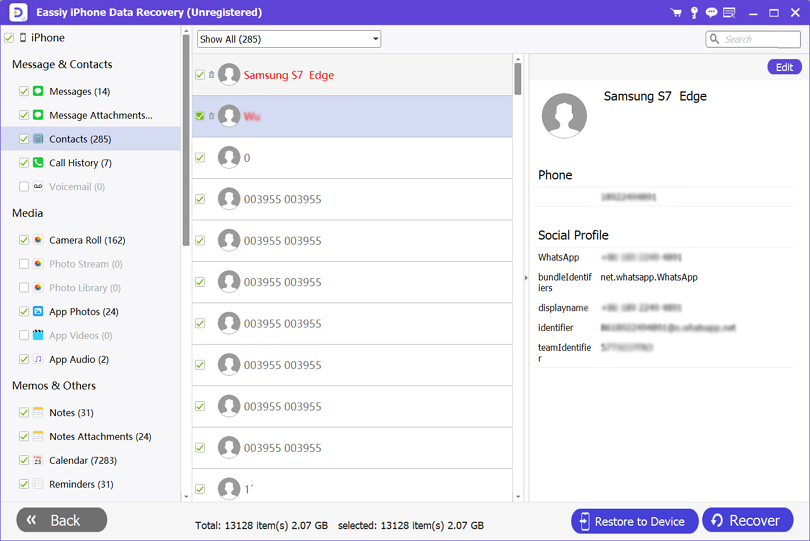 Part 2: How to Recover iPhone Deleted Contacts with iCloud Backup
Likely, the contacts you need are still in the iCloud backup if you have created a backup of your iPhone to iCloud before you deleted the contacts. But remember that before you restore the backup, you have to erase all the data existing on your iPhone which means the latest files you added to your iPhone will be lost during the restoring process. Before heading into this process, you would better save a copy of the most important data on your iPhone. To recover iPhone contacts from iCloud backup, here are the steps
Step 1: At first, you need to go to "Settings > General" and after that tap on "Reset > Erase All Contents and Settings".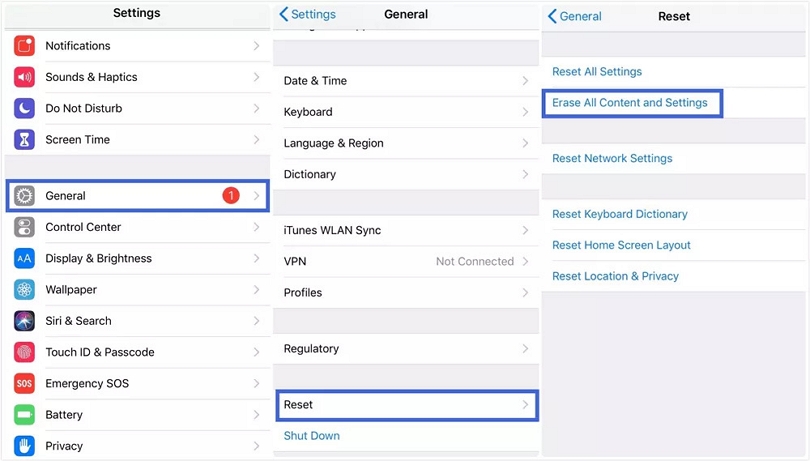 Step 2: To set up your iPhone, follow the on-screen instructions and choose "Restore from iCloud Backup" on the Apps & Data screen.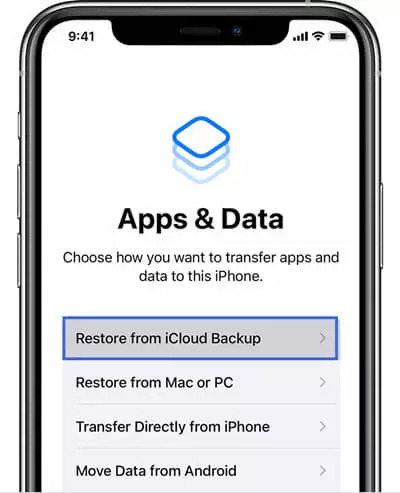 Step 3: From the list, make sure to select the backup which contains your deleted contacts and the restoring process will begin.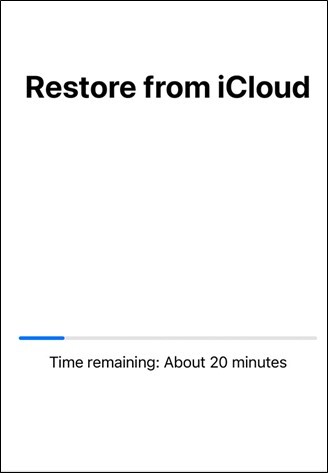 Part 3: How to Get Deleted Contacts Back iPhone with iTunes Backup
The iTunes backup is another convenient way of recovering your deleted contacts. But this method can be used only when your contacts are backed up in iTunes before the deletion of contacts. This method is also going to overwrite all the existing data just like restoring from iCloud. Make sure to save a copy of important data before trying this method. Follow the steps given below to recover lost contacts iPhone via iTunes backup.
Step 1: Open the iTunes software after connecting your iPhone to your computer through a cable.
Step 2: Click on "Summary" from the left panel menu after selecting the device in the iTunes software.
Step 3: Now click on "Restore Backup" from the Backups menu.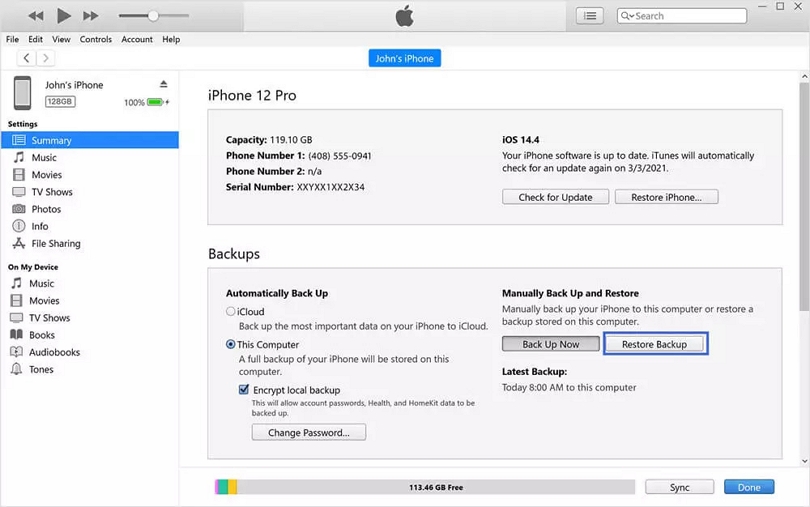 Step 4: Click on "Restore" to complete the process after choosing your desired backup file from the list.
Part 4: How to Recover Contacts iPhone Using Contact Transfer
You might have an old phone which contains all your important contacts. You can transfer contacts from it to your new iPhone using Contact Transfer whether you have an old Android or iPhone. You can easily connect your devices to your PC and move your contacts between them by using Contact Transfer. You don't have to worry about using online services like iCloud because these transfers are done locally on your PC. But only for Windows 10, this method is available. Follow the below-given steps to recover contacts iPhone using Contact Transfer.
Step 1: Install Contact Transfer on your computer. Choose your Source and Destination devices after launching the program. Your desired contacts have been stored on the source device. After that tap "Continue".
Step 2: Make sure to connect your device. Click "Continue" once your devices are connected.
Step 3: Choose the contacts you want to transfer from your Source device.
Step 4: To initiate the copy process, click "Transfer".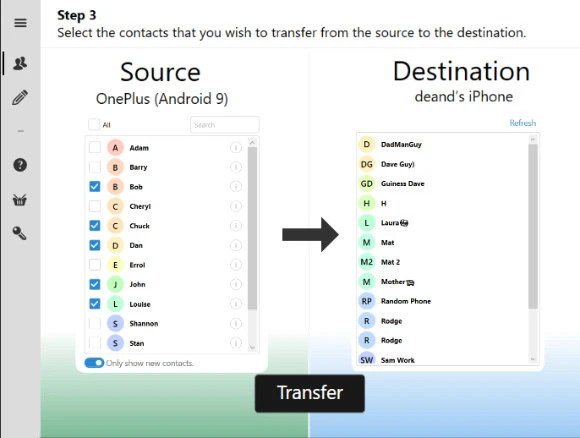 Part 5: How to Recover Lost Contacts iPhone By Asking Your Friend
This method is the simplest one but also the least robust. It might be easiest for you to obtain the missing information from friends if you are only missing one or two crucial contacts from your iPhone. For example, why not contact a mutual friend and ask them to send you the missing details if you are missing a friend's contact information. Open the "Contacts" app on your iPhone. Choose a contact that you wish to share with a friend. Tap "Share Contact" after scrolling down. To share the contact via Message, Mail, WhatsApp and more, you will have the option here. But if you need to get more than a handful of contacts from friends, this will take ages for which we would recommend you use one of the above-given methods if you need a more robust solution.
Part 6: How to Recover Lost Contacts iPhone with Gmail
There is nothing more unfortunate than accidentally deleting your important contacts. The best part is that if you have previously backed up on Gmail without any computer, you can easily recover your lost contacts. Follow the below-given steps to recover lost contacts iPhone with Gmail
Step 1: On your iPhone, navigate to "Settings > Mail > Accounts".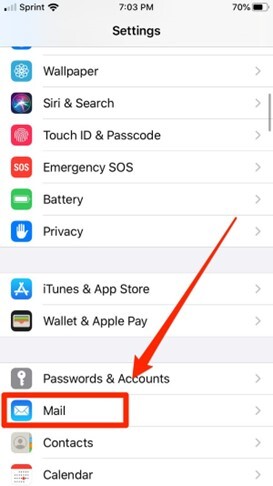 Step 2: In our case, click on the account from which you wish to recover contacts on your iPhone, i.e., Gmail. From the next screen, toggle the "Contact" option to turn on the syncing.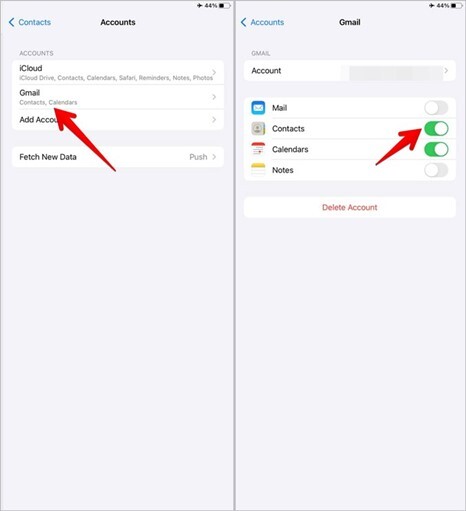 Part 7: FAQs
1. Where are the contacts stored on iPhone?
If the contacts are invisible when you check them on the folder, it means they are saved on iPhone internal storage. You can try Eassiy iPhone Data Recovery which allows you to preview contacts if you want to find them.
2. Can I recover iPhone deleted contacts?
Luckily, you can recover them if you have backed up them before accidentally deleting them. But even if you didn't back up, you can do it. You can try using any professional tool to have a safe recovery of your deleted contact on iPhone.
3. How to retrieve deleted contact on iPhone?
You can always retrieve deleted iPhone contacts if you have backup files. You should stop using your iPhone to prevent data from getting overwritten and use Eassiy iPhone Data Recovery to scan your device to confirm if these lost contacts have been replaced or not if you don't have backup files.
Conclusion:
You can use different methods to restore deleted contacts on your iPhone according to different situations. Eassiy iPhone Data Recovery can bring you the best help if you want the simplest way to retrieve contacts within one click. You can use them for recovering contacts without using computers if you have already opened some syncing functions like iCloud, or Google Contacts on iPhone. Finally, iTunes or Finder will be the best way for those who have the habit of backing up their iPhones using third-party software programs. Anyway, making backups regularly can prevent many sudden problems if you don't want to lose any important contacts or mobile data.