Is it possible to make a video collage on a PC? Well, it is possible and straightforward. As a college student, you can create impressive video clips to save and share some incredible moments in the film or its remarkable moments of life in a video.
What's a video collage?
Before you even attempt to make a video clip as a collage, you must understand what it is. Video collage means creating or combining two or more video clips in one. You can also include music in video collages. But how can you do this on your own without stress? Yes, go and download Eassiy Video Converter Ultimate.
This software offers endless opportunities to create eye-catching videos, and you can edit them how you want. It provides unique features in which you can include music and pictures in your video clips. Follow these steps to carry out the task.
How To Make Collages on Computer
Step 1
Download and Install the Software
Download Eassiy Video Converter Ultimate free here, there's a Windows version and a Mac version. Download the one that's suitable for your system.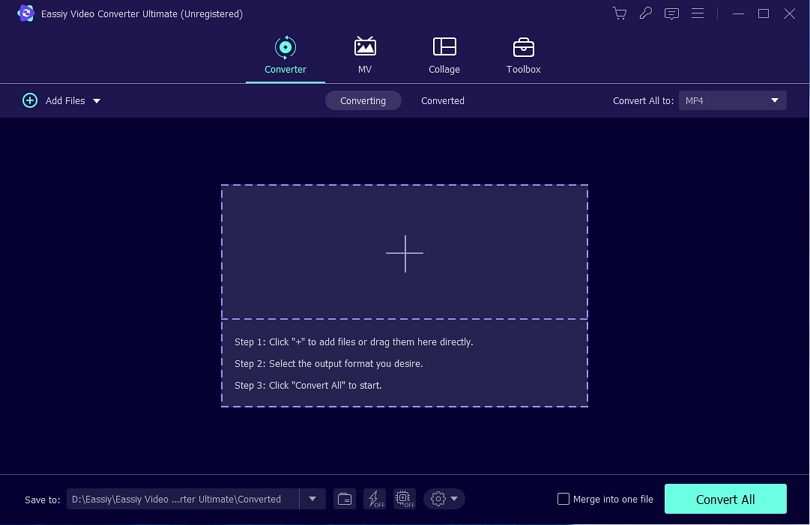 Step 2
Choose Collage and Add Files
After the installation, enable it and click on Collage at the top of the screen. Then select the desired template (there are various templates available). This software can allow you to upload up to 13 videos. Click on the plus (+) to add your favorite videos.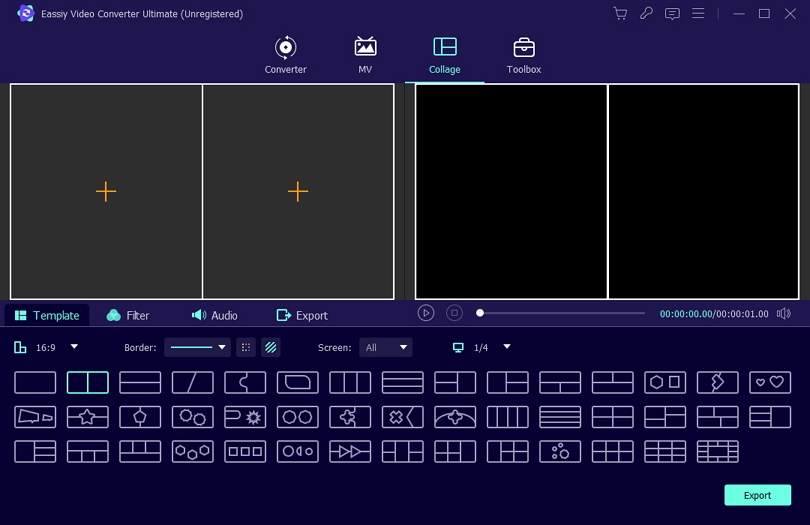 Now, edit the video collage by adapting different side conditions. This software enables you to define aspect relationships yourself, set frame and colour, or select an image to use as a frame.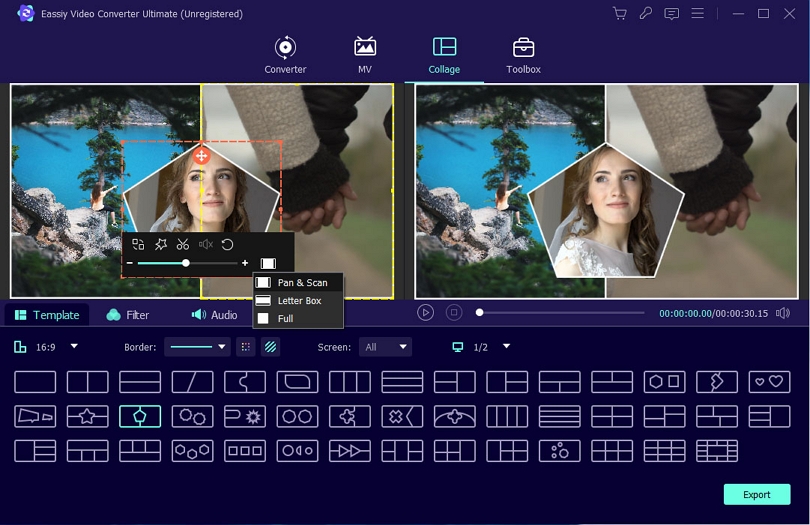 After you're through with editing, adjust the Filter function. Eassiy Video Converter Ultimate offers more than 40 filter options you can choose from, select one and click on it.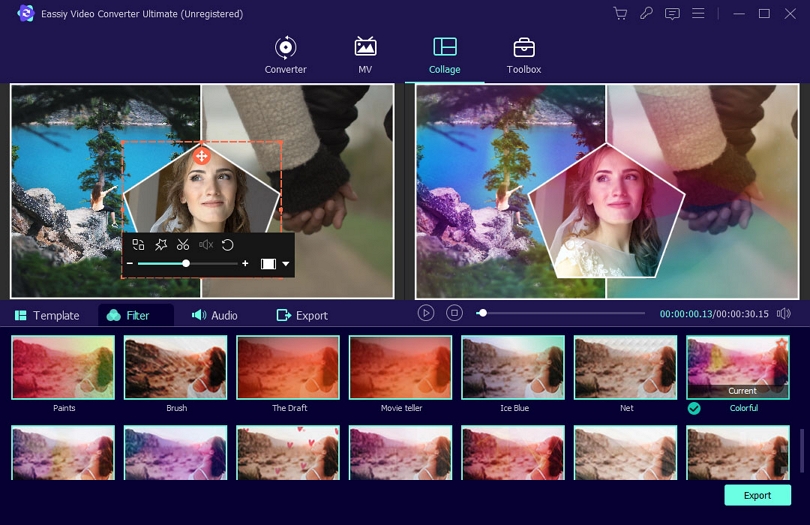 After filtering, set the audio of the video collage or keep the original audio track, although not advisable.
Hence, you can embed background music by checking the background music box and selecting your favorite music. Besides, also adjust the volume and playback mode.
Finally, move to the Export function, where you will have to enter the name of your video clip. Moreso, you can make amendments to the frame, format, quality, and resolution. Click "Start Export," and the created video collage will get saved to your selected path.