If you want to convert any video into a GIF file, we need to precisely understand the GIF file. GIF stands for Graphics Interchange Format, a raster file format designed for relatively basic images that appear primarily on the Internet. GIF files also allow you to combine images or frames to create basic animations.
For converting any video to GIF format directly, Eassiy Video Converter Ultimate is excellent software if you follow the few graphically mentioned steps below on Windows or your Mac PC.
How to Convert Videos or Images to a GIF Directly
Launch Eassiy Video Converter Ultimate, click on Toolbox to view multiple options, and choose GIF Maker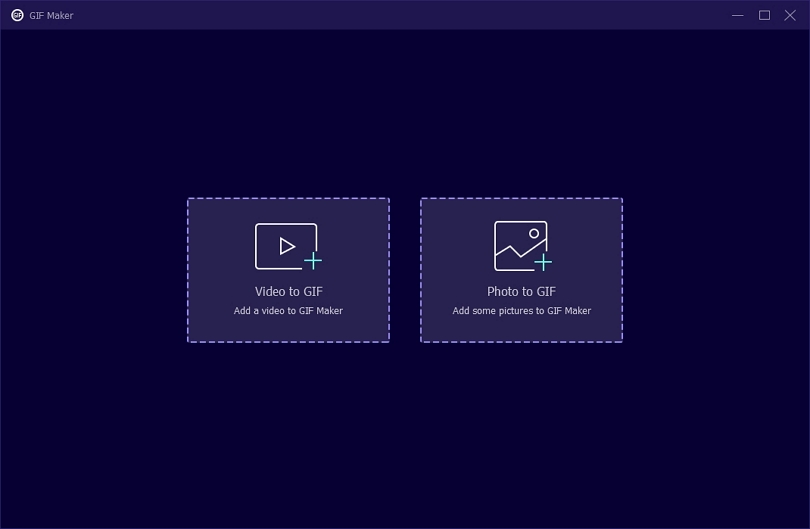 Step 2
Choose Videos or Photos to GIF
After clicking GIF maker, one box will open. Here, you will see two options, a) Videos to GIF, b) Photos to GIF. Click on 'Video to GIF' or Photo to GIF for image files.
Step 3
Upload and Set Video or Photos
Clicking on the Videos to GIF or Photos to GIF box will allow you to add a video or image from your computer to the video converter.
For Video to GIF
After importing the video, you can select the option loop animation as per choice. That means:
Loop on: Video will continue to play until and unless it's being stopped manually.
Loop off: Video will stop playing automatically after playing once.
You can edit video before making GIF or adjust output size and frame rate as you wish.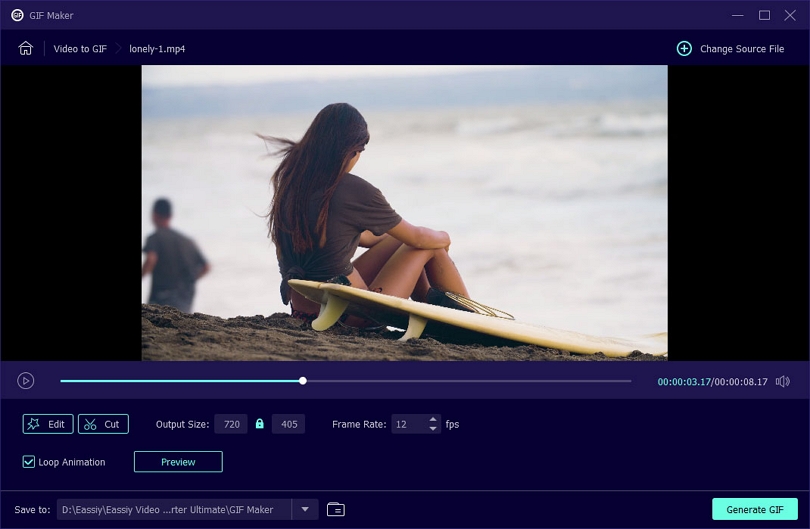 For Photos to GIF
After uploading the image, choose or change the Output Settings for your Photo to GIF file. You can change the GIF Settings: Resolution, Frame Rate, Zoom Mode, and check Loop Animation. Once you have made your selection, press OK.
Note: If you want to keep your selection by default, check the box next to Apply previous setting automatically. This will ensure the Output Settings stays the same for all GIF conversions.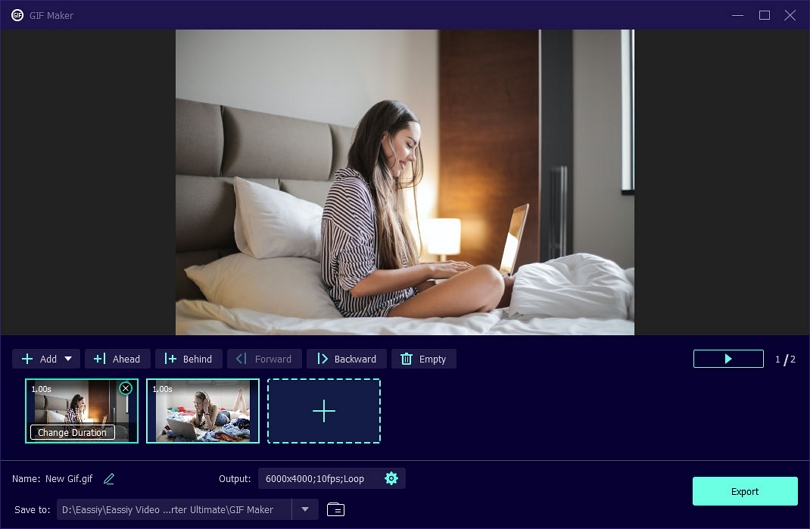 Now, adjust the order of the pictures by dragging as you wish and set the duration of each picture.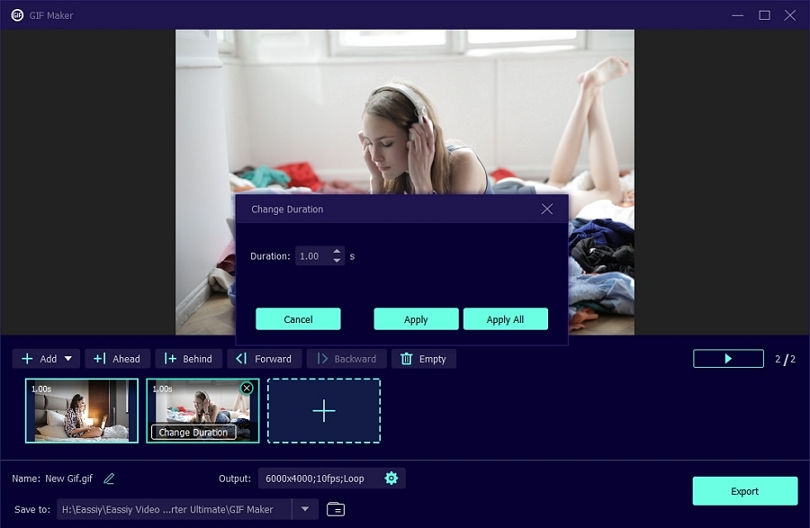 Once you have completed all settings. Click Generate GIF/Export button to make your GIF.