Selecting a recording area to record video can satisfy many of our scenarios. But if we only want to record a window, which may move, zoom in or out, and may be disturbed by other operations, this recording method of selecting a fixed area is not suitable.
Eassiy Screen Recorder Ultimate has a very useful built-in Window Recorder. With the Window Recorder, you can record only the window content you want without any interference from other operations on computer. Let's see how the guide is.
How to Record Video Content Only on A Specific Window Without Any Interference
Step 1
Open Window Recorder
Launch Eassiy Screen Recorder Ultimate, click on the window icon at the upper right to open Window Recorder.

Step 2
Select the Window You Want to Record.
Open the window or App you want to record, select the window to record from the dropdown list.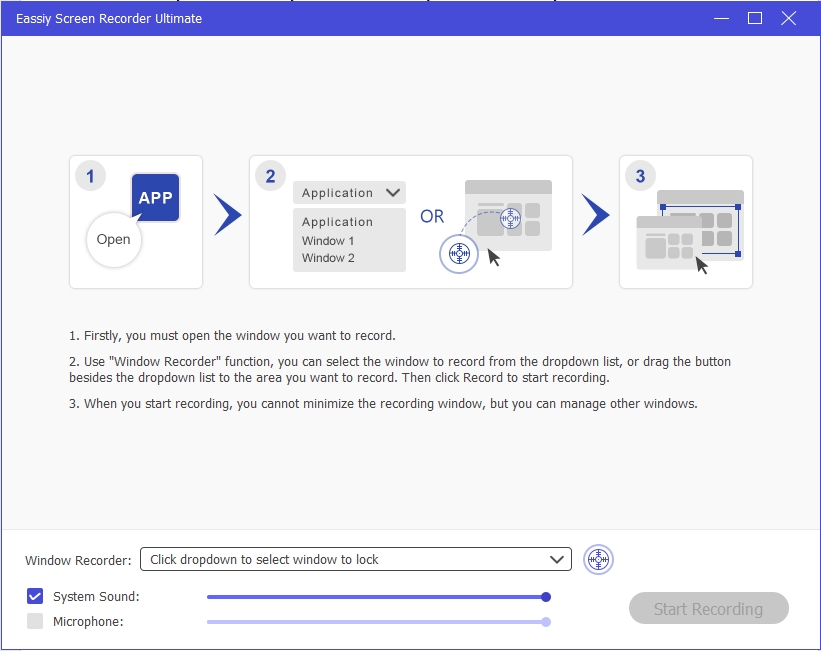 Or drag the button to the window area you want to record. The content in this window will be locked in Eassiy Screen Recorder Ultimate, you can also adjust the record area in the locked window if you want.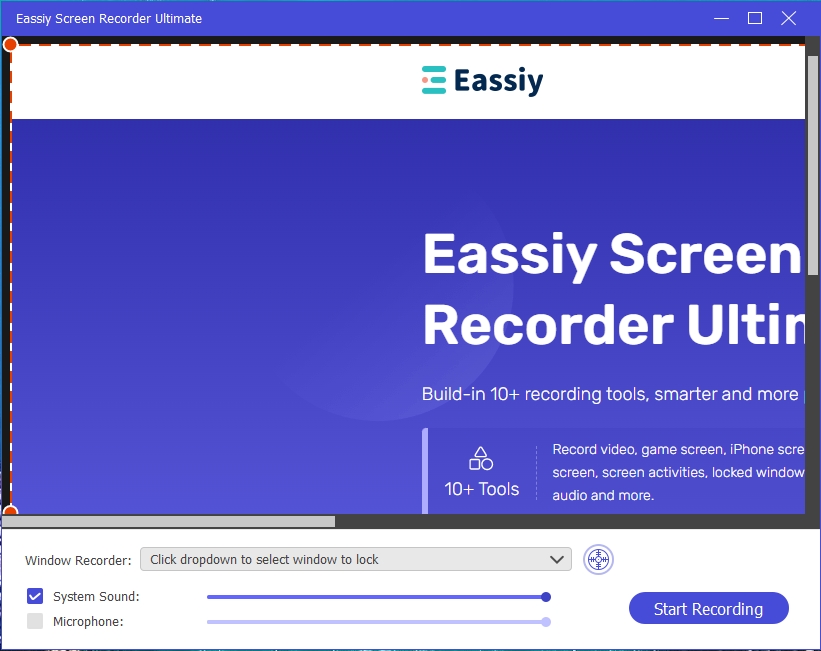 After selecting, then click Start Recording to only record the locked window without any interaction. Whether the window is moved, zoomed in or out, or covered by other windows, it will only record the contents and activities in the locked window.
After recording, click the Stop button to stop recording. Now, preview your video and adjust it before saving it to your computer or sharing it on YouTube.