If you are recording YouTube videos or tutorial videos and thinking about how to make your videos more engaging and interactive, using a webcam to record your video is the most efficient.
Most laptops or computer's inbuilt webcam, but if you wish to record the screen video and webcam, you may need high-resolution software such as Eassiy Screen Recorder Ultimate. It allows you to record your screen video with a webcam on your computer.
How to Record Screen Video with A Webcam Overlay On A Computer
Run Eassiy Screen Recorder Ultimate, you will see the below interface with several features.

Step 2
Select Video Recorder.
Select the video recorder icon and enable the webcam feature.

Step 3
Choose and Set Camera.
Click the arrow down button to select a webcam. Then click Settings to change the webcam settings. Here you can adjust the transparency of the webcam, style, display or no display while recording, position, etc. Click Ok when you are satisfied with the settings.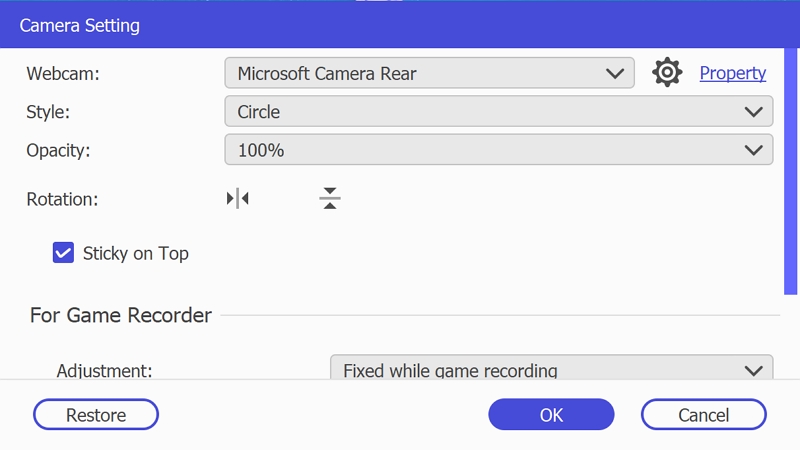 Turn on the system sound and microphone sound if you need sound in your video. We advise that you do a sound check before the recording starts fully.
Click the REC (orange) button to begin recording your screen and the webcam. When you want to finish the recording, you can click the Stop button to end the recording.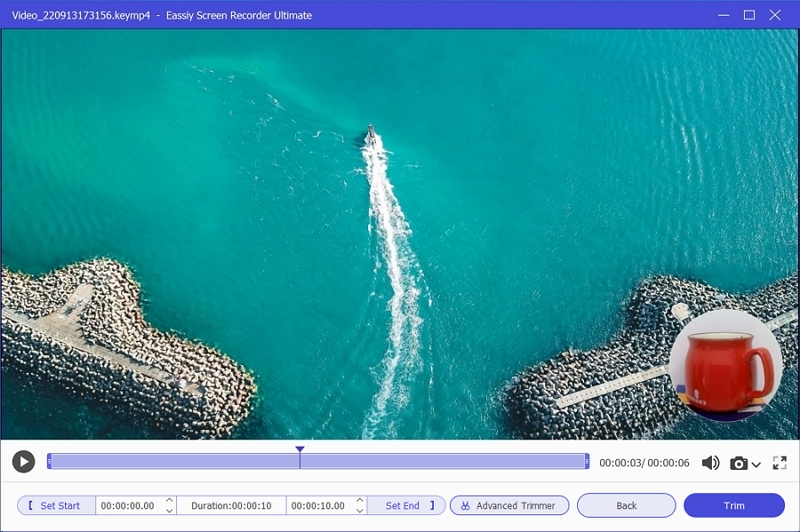 Then you can view the video you have recorded and either save or share it with your network on social media.
How to Record Videos Using the Webcam on the Computer.
Step 1
Open Webcam Recorder.
After launching the software, click the webcam as shown in the image.

Step 2
Adjust Webcam Settings.
The webcam settings pane will open as soon as you click the webcam video recorder. Adjust the settings to suit your specifications.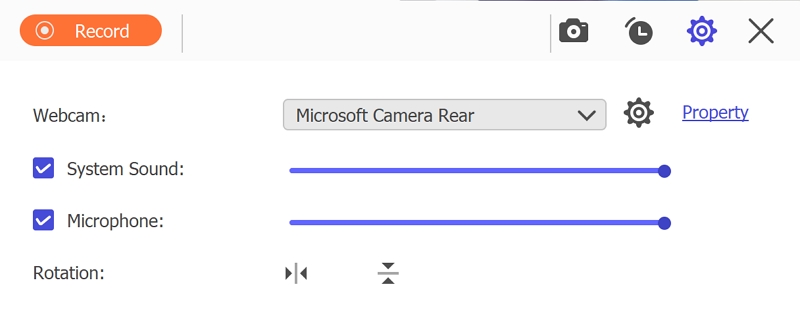 Then click on the Record button in Orange to start. You can then click the red rectangular button on the recording window to stop the recording and save or share it with your network.