You need to adjust the video's volume whenever the audio is too loud or too high. The sound of a video is an important feature and, in most cases, depends on the user's requirements. We will learn how to adjust the volume of our video using Eassiy Video Conveter Ultimate to our requirements.
How to Adjust Video Volume
Using Eassiy Video Conveter Ultimate, you can easily adjust the video volume. Check out the simple steps below.
Step 1
Go to Volume Booster
Launch Eassiy Video Conveter Ultimate ultimate on your PC. From the list of video editing tools listed in the Toolbox, select Volume Booster. A volume booster is an essential tool that helps you adjust the volume of your video.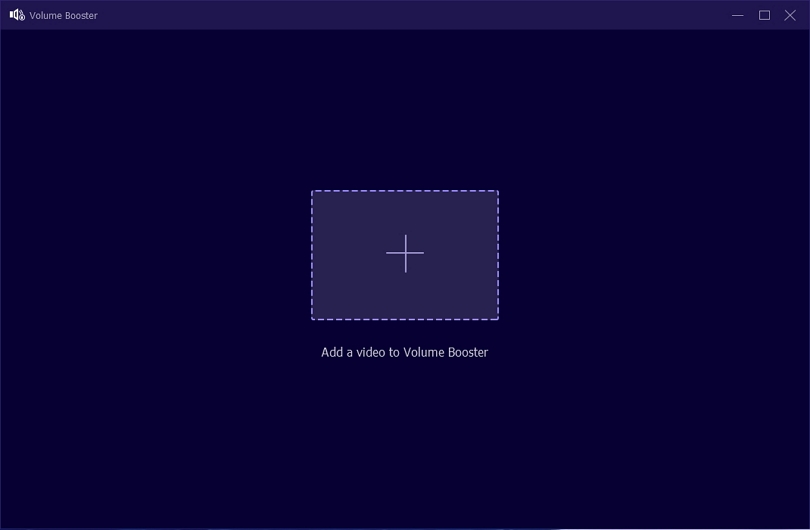 When you click "Volume Booster," you will be asked to upload your video. Now Click on "+" and upload a video from your PC or drag and drop.
Step 3
Adjust Your Video Volume
Click on volume and adjust it to fit your needs. You can adjust the volume up to 200% with Eassiy Video Conveter Ultimate.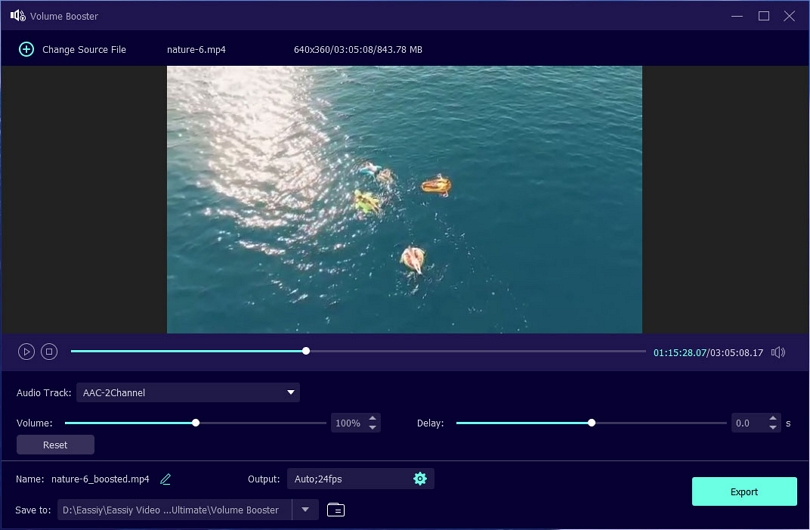 Step 4
Export and Save the Adjusted Video
To differentiate the new video from the original file, you can rename it. Select your destination folder to save your edited video on your PC. Or click on Export to export your video in the default location of your PC. As soon as the export process is complete, you will see a message alerting you that your audio has been adjusted. To close the message box, click "OK" or choose Boost Again.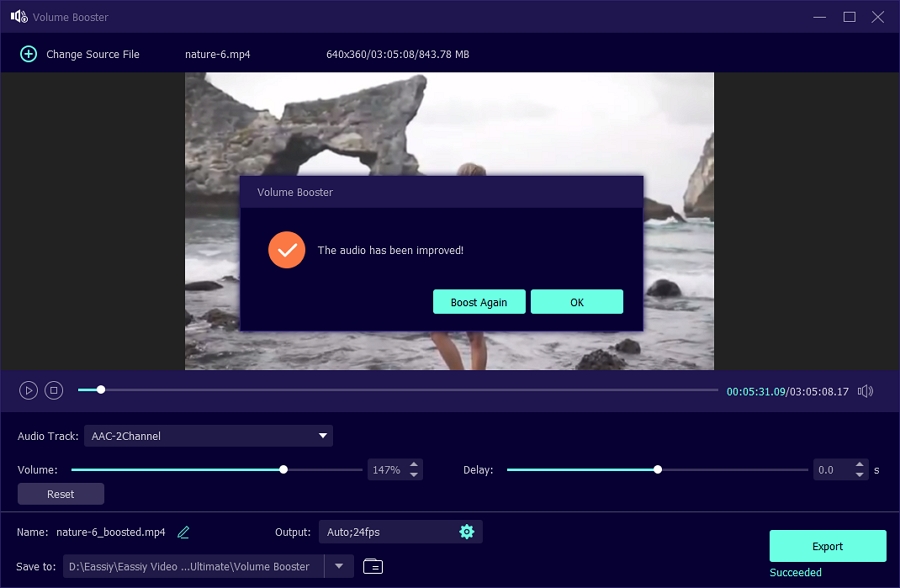 Alternatively, visit the Converting option in Home page and select the edit icon to adjust video volume under Audio tab.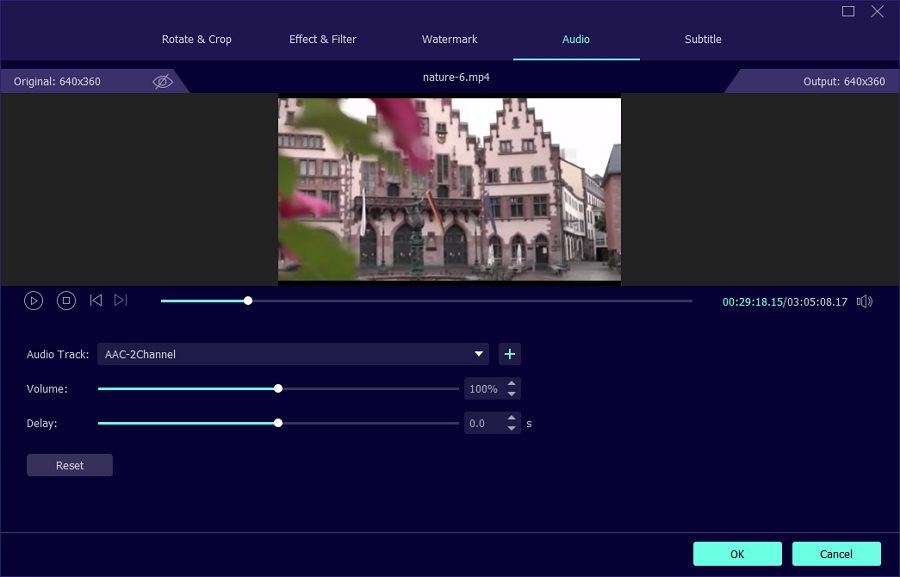 Finally, we have learned how to adjust your video volume using Eassiy Video Conveter Ultimate. In this tool, you can adjust the volume of your video to 200%.