An Overview of Eassiy iPhone Data Recovery
Eassiy iPhone Data Recovery is a valuable program that assists iOS device users in recovering lost data files such as deleted notes, contacts, photographs, audio files, messages, video files, and other critical stuff. If you can't locate some of your essential data on your device, this is the solution to use before the data is wiped. Eassiy iPhone data recovery can scan your iPhone and retrieve the necessary information in seconds.
Download And Install
Step 1
Download Eassiy iPhone Data Recovery
Visit the official website and download the right version for your Windows computer or Mac.Then double-click on the downloaded file.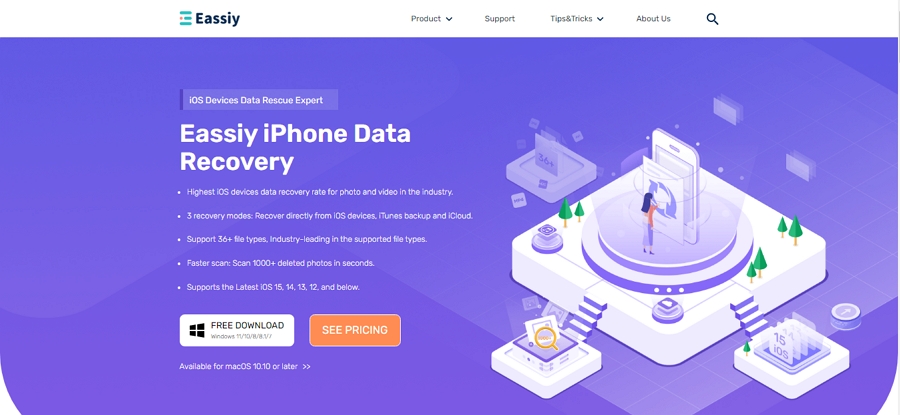 Step 2
Install Eassiy iPhone Data Recovery
Choose the language and click on the Install button. Or click on "Customize Installation" to customize the installation path or other options, then click "Install" button.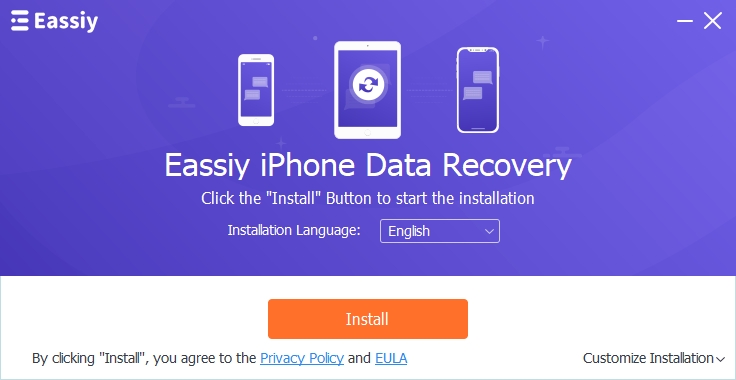 Once you click on Install, the installation will take multiple seconds. A window will popup when the installation is over. Once the installation is complete, click on Start Now.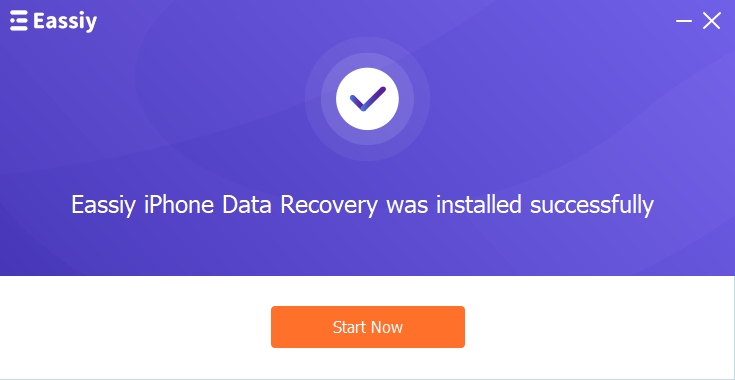 Registration
As soon as the installation is complete, the following screen will pop up on your screen. For beginners, you can enjoy the "Free Trial," If you are a registered user, you enter your registered email and registered code to log in.
Now, you can start scanning and recovering the lost files on your iOS device.