When you are watching a wonderful live sport event or an important live course on your computer, and you must leave because of something. How can you not miss the great video, but also get away from the computer screen to do other things?
The Auto-stop recording feature will help you to record the video automatically, and you don't need to wait up for it at the computer screen. The guide is below.
How To Automatically Stop Your Recording
Eassiy Screen Recorder Ultimate allows you to stop recording once you automatically set the ending timer.
Step 1
Open Video Recorder.
After downloading and installing Eassiy Screen Recorder Ultimate suited for your computer, launch it to access the homepage. click on the Video Recorder.

Step 2
Set Auto-stop Recording.
Click the first clock icon on the video recorder interface, there are 3 options available: auto stop according to Recording Length, File Size and Ending Time. By selecting and enabling the option you want, your video recording will automatically stop according to your requirement.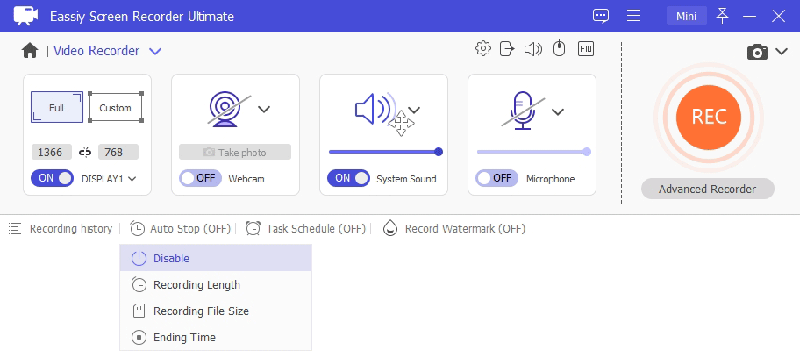 Recording Length
Mark Record Length and enter the length of time of the video you are recording. When finish recording, you can customize the action: Shut down computer, make computer sleep, exit program or do nothing.
If you check Multi-segment Recording Continuously, it will record the next segment according to your setting when the setting is reached.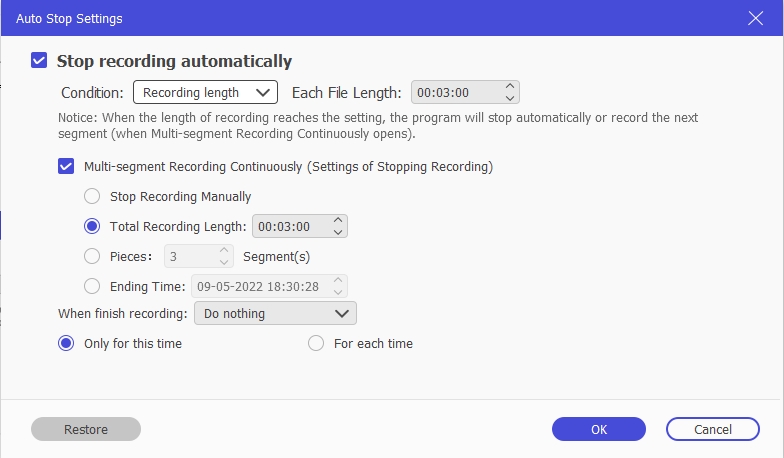 Recording File Size
Set a file size, when the file size of recording reaches the setting, the recording will be stopped automatically.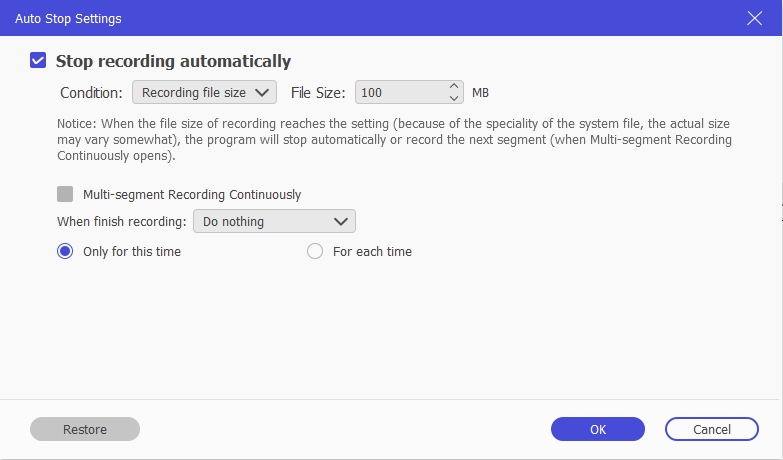 Ending Time
Set the ending time, the recording will be stopped automatically when the computer system time reaches the setting ending time.

Finally, click the REC to start the recording. Now you can go about your business with peace of mind.