Most likely, you have a lot of audio files on your PC, and to play them, you have to set MP3 as the output format. However, if you want to listen to your audio file in MP3 format on your phone, you'll need to convert it first. In this guide, we will learn how to convert audio files to MP3 or any other audio format and make them compatible with your mobile devices.
How to Convert Audio Files to MP3 Or Other Audio Format
With the Eassiy video converter ultimate, you can convert any audio file into the format that best suits your needs. It is simple to convert your audio file to MP3 format. Follow the easy steps outlined below to get going.
Step 1
Launch The Program
Download and install Eassiy Video Converter Ultimate on your computer, then open it.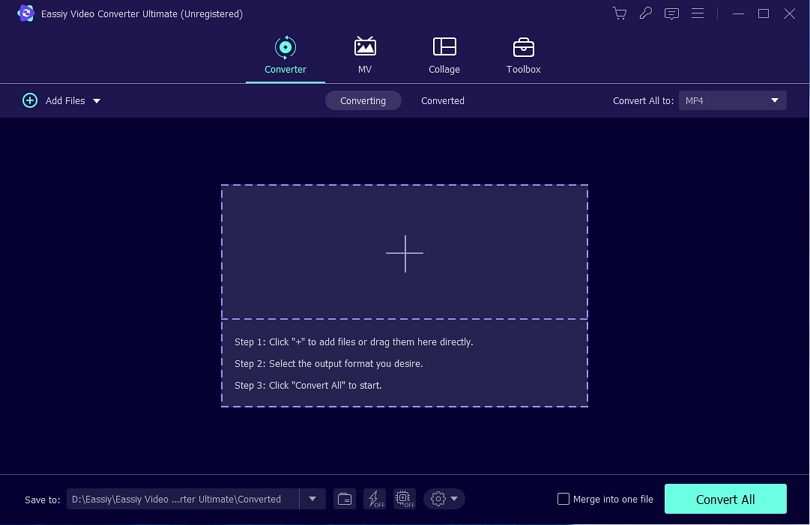 To add files to Eassiy Video Converter Ultimate, click "+" or drag and drop them. Here, we uploaded the WAV file for demonstration.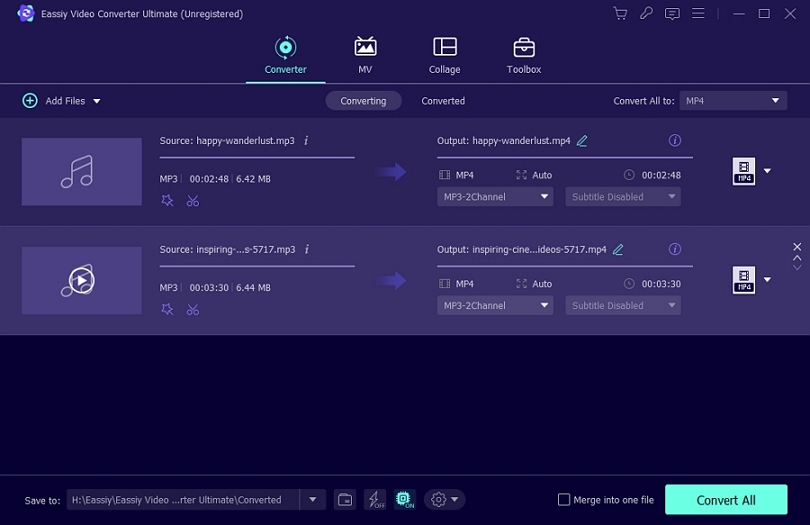 Step 3
Select Output as MP3
Click on "Convert all to" to access conversion options and choose "MP3" under Audio. Or click the format icon on the right to choose MP3 format.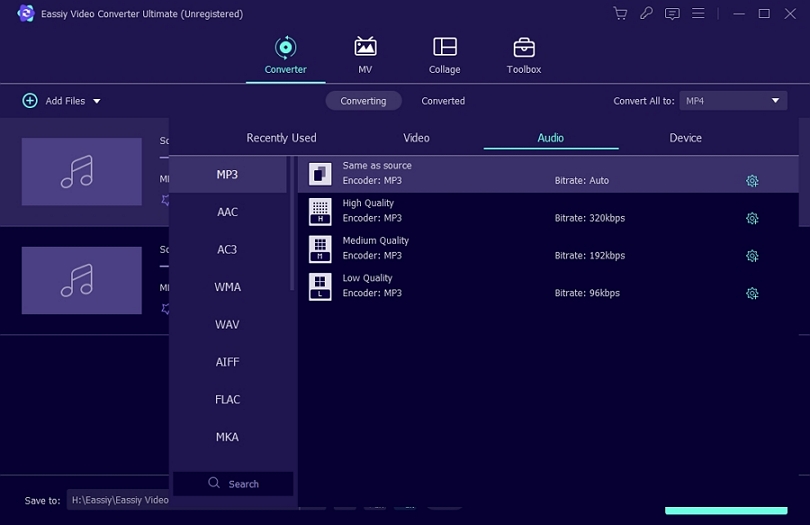 Now click "Convert All" to convert to MP3, and please wait a few minutes until your audio file converts to MP3. After converting, the MP3 file will be found on a pop-up window. You can now enjoy listening to your MP3 file and sharing it with other devices or platforms.