Eassiy Phone Transfer is a powerful data transfer software designed to help users easily transfer files between devices, including smartphones, tablets, and computers. One of its best features is the built-in HEIC converter, which allows users to convert HEIC photos to JPG or PNG format with just a few clicks.
HEIC is a relatively new image format Apple uses in its latest iOS devices. While it offers superior image quality and smaller file sizes than traditional formats like JPEG and PNG, it still needs to be widely supported by all devices and software. This feature can make sharing HEIC photos with others or viewing them on older devices difficult.
Fortunately, with Eassiy Phone Transfer, you can easily convert HEIC photos to more widely supported formats like JPG or PNG. This can be particularly useful when you want to share your photos with friends or family who don't have newer iOS devices or if you want to view your pictures on a non-Apple device. Here are the steps to convert HEIC images to JPG/PNG using Eassiy Phone Transfer:
Step 1
Connect your iPhone to Eassiy Phone Transfer.
Start by connecting your iPhone to a PC using a USB cable. Launch the Eassiy Phone Transfer software, and it will automatically detect and connect to your device.
Step 2
Import HEIC images.
Go to the Toolkit section on the left panel and open the HEIC converter. From here, you can import HEIC images from your device or PC that you want to convert.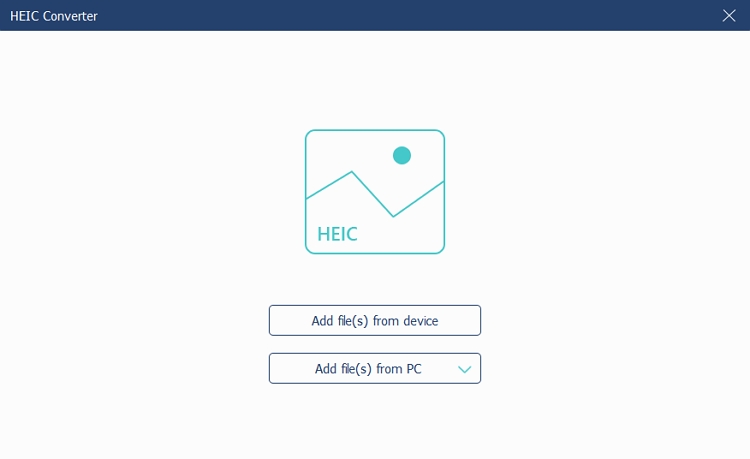 Step 3
Convert HEIC images.
Choose the desired output format (JPG or PNG) and adjust the output quality as required. Once you have selected it, click the "Convert" button, and Eassiy Phone Transfer will immediately start converting your HEIC images to the desired format. You can also transfer the altered images back to your iPhone device directly.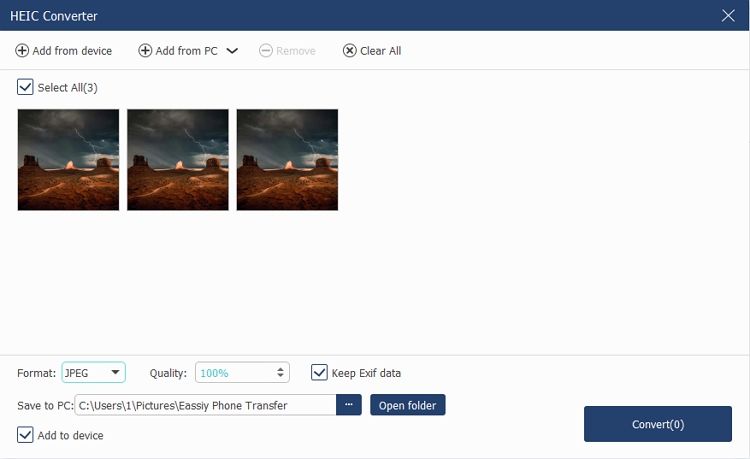 Thus, in just a few simple steps, you can now convert all your HEIC images to JPG or PNG format with Eassiy Phone Transfer. This reliable software has a built-in HEIC converter to help you quickly and easily convert HEIC photos to JPG or PNG format quickly and easily.