Eassiy Data Recovery is a powerful software that can help you recover lost, deleted, or formatted files from various storage devices, including hard drives, external hard drives, USB drives, memory cards, and more. It can retrieve files in multiple scenarios, such as accidental deletion, system crash, virus attack, partition loss, etc.
Here are some of the features of Eassiy Data Recovery:
Multiple File Types: Eassiy Data Recovery can recover various files, including photos, videos, documents, emails, archives, etc.
Various Storage Devices: The software supports recovering data from multiple storage devices, such as internal and external hard drives, USB drives, memory cards, and more.
Quick Scan and Deep Scan: Eassiy Data Recovery offers fast and deep scan modes to ensure all recoverable files are located.
Preview Function: The software provides a preview function that allows you to view recoverable files before recovery.
Filter Function: This Data Recovery allows you to filter search results by file type, size, and date to locate the files you need quickly.
User-friendly Interface: The software has a user-friendly interface that makes it easy to use even for non-technical users.
High Compatibility: Eassiy Data Recovery is compatible with Windows and Mac operating systems.
Overall, Eassiy Data Recovery is a reliable and efficient data recovery tool that can help you retrieve lost or deleted files quickly and easily. Now, let us learn how to get started with Eassiy Data Recovery:
How to Install Eassiy Data Recovery
Step 1. Go to the Eassiy official website, download the program and run the installation file.
Step 2. Choose your preferred language when prompted and click "Install" button to start the installation.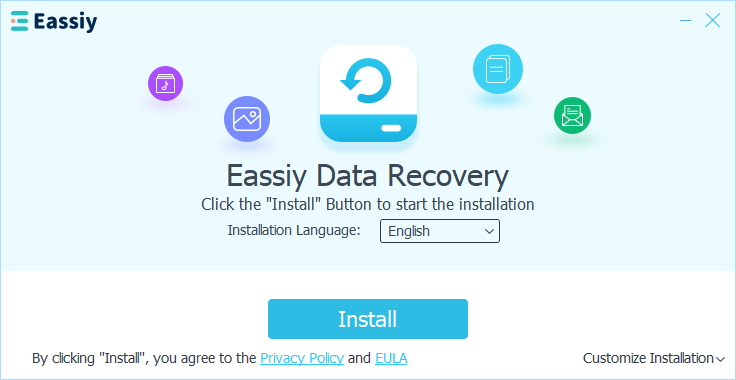 Or, click "Customize Installation" in the lower right corner to customize the installation path and more options.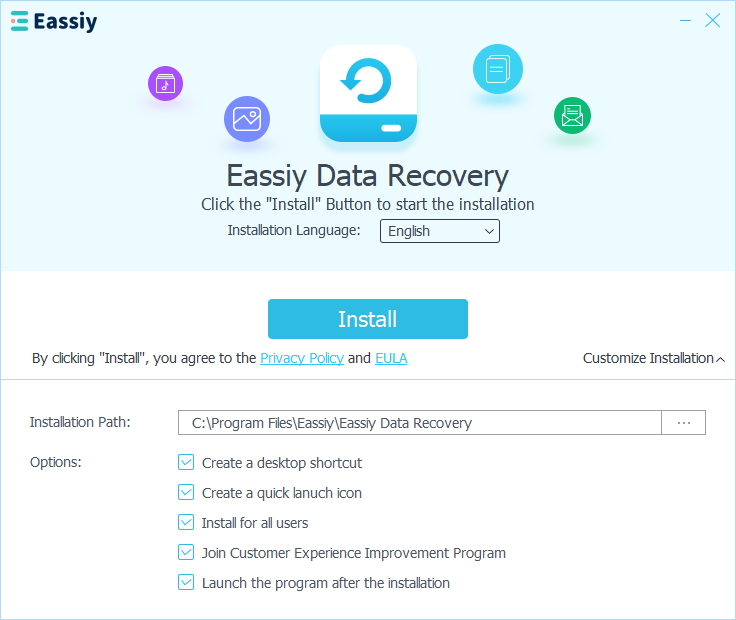 Step 3. Once you've completed the installation, the software will be launched automatically.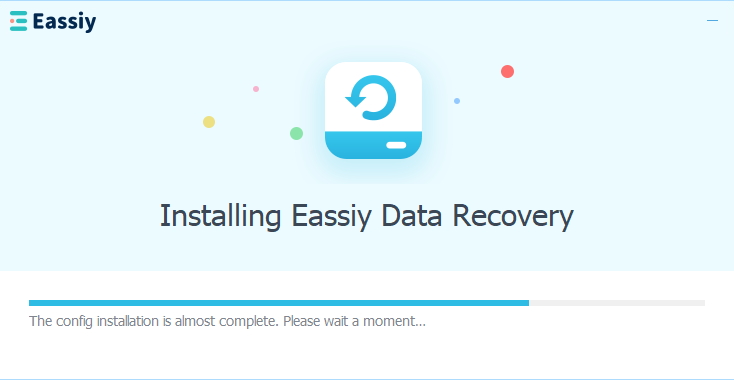 That's it! You can now use Eassiy Data Recovery to recover lost or deleted data.
How to Register Eassiy Data Recovery:
To register Eassiy Data Recovery, follow these steps:
Step 1
Try the Program for Free.
If you still need to install the data recovery utility, we recommend trying it out to see if it can locate your lost files on your hard drive. If you find what you need, proceed to register the software.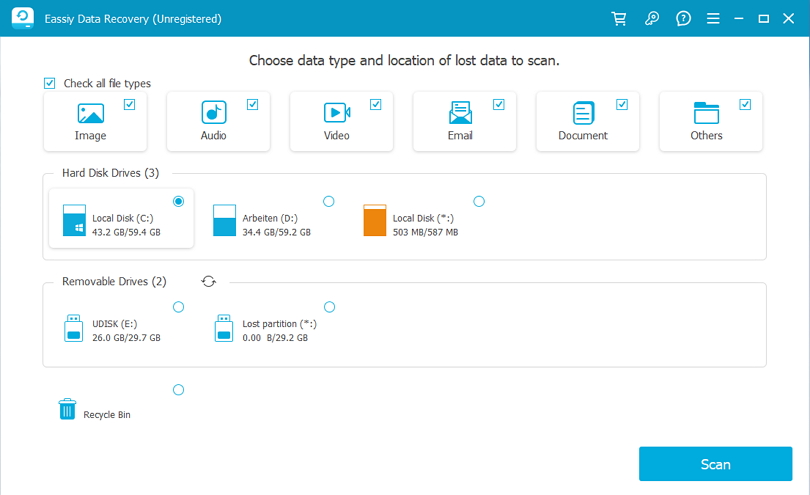 Step 2
Enter Your License Code.
If you have purchased the software, you should receive a registration code from the Eassiy support team via email. To enter the code, click on the icon next to the question mark in the top right corner of the program's interface and select the "Register" option.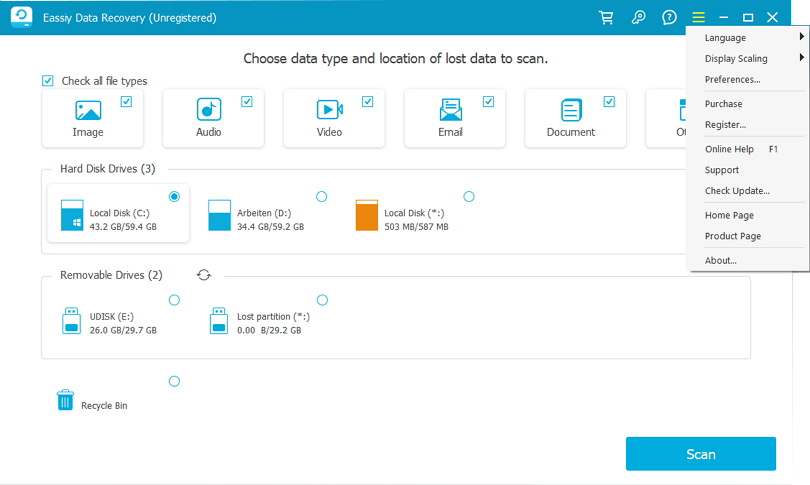 Step 3
Register Successfully.
A pop-up window will prompt you to enter the registration code and email address. After entering this information, click "Activate" to complete the registration process. If the code is valid, you will see a message that says, "Congratulations! You have registered successfully! Have a good experience!"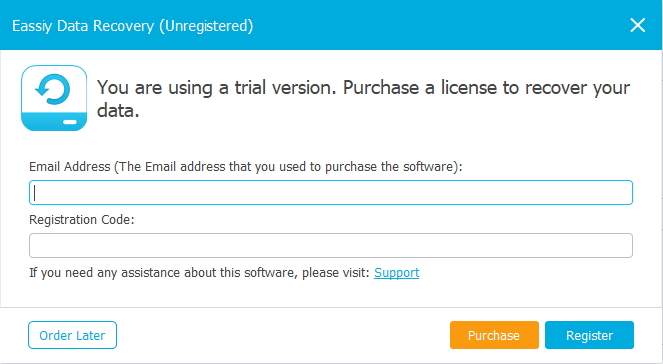 Once you've completed these steps, you will become a registered user of Eassiy Data Recovery. With the registered version, you can use the "Recover" button to restore your lost files instead of just previewing the scanned data. Select the data you want to get back and save them to your Windows computer. Thus, by following these simple steps, you can easily unlock the full potential of Eassiy Data Recovery and recover your lost data.