Now, what is metadata? Well, in layman's terms, metadata consists of file information, like size, title, date, bitrate, resolution, etc., for media files like videos, audio, and pictures. For audio and video professional with large amount of data, metadata tags are extremely important as it helps them to find and use the required files quickly.
So, let us know how do you edit metadata tags? With Eassiy Video Converter Ultimate, you can edit, share, convert, and create videos, including their metadata tags. This highly sophisticated software helps video and audio editors better their creations in no time.
How to Fix or Edit Video Metadata Tag
Step 1
Launch Media Metadata Editor
Open Eassiy Video Converter Ultimate, click on Toolbox and then select Media Metadata Editor.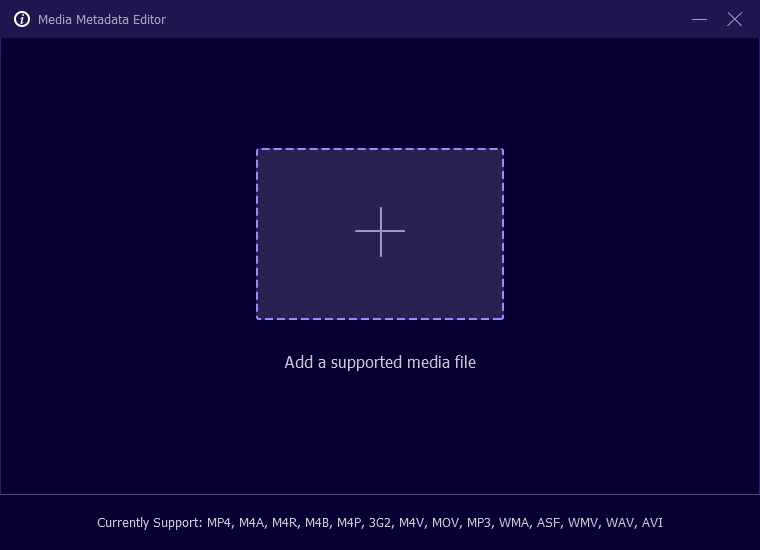 Either click the '+' sign or drag and drop a video/audio file where you want to edit the metadata tag.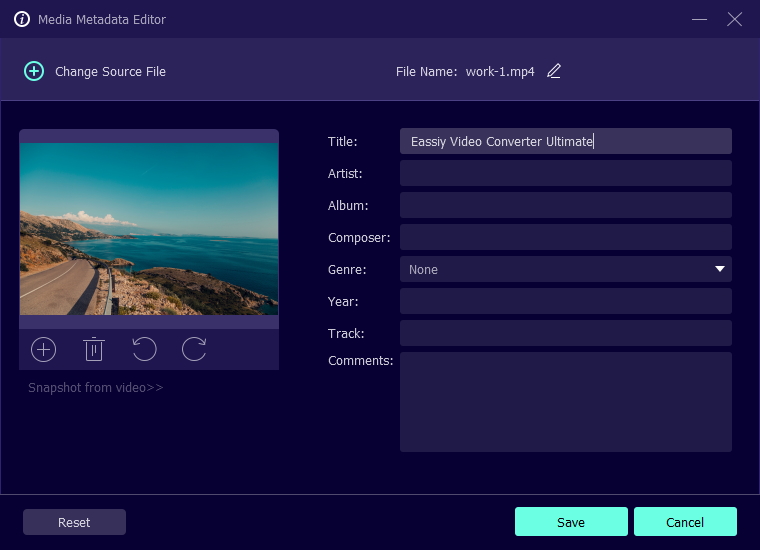 Step 3
Add Mediainfo Tags
Add or change information, like the cover image, title, artist, album, composer, genre, year, and track, and add some comments.
Step 4
Save Metadata Tags
After updating the metadata tags, click Save or choose Reset to edit or change again. You can see the changes in metadata by right-clicking on your uploaded video and then visiting Properties and Details.
That's it. With Eassiy Video Converter Ultimate, you can easily edit and fix your video file metadata tags in your Windows and Mac PC without losing quality.