Eassiy Phone Transfer is a versatile software allowing users to transfer various files between devices, including iOS and Android smartphones, tablets, and computers. It provides users multiple features to manage and share data, including contacts, messages, photos, videos, music, and more. A unique feature of the Eassiy Phone Transfer is its ability to create ringtones. Users can select any audio file from their computer or mobile device and edit it into a personalized ringtone. With the software's built-in ringtone maker, users can clip, merge, and adjust the audio's volume and length to create the perfect ringtone.
How to Create a Ringtone with Eassiy Phone Transfer
Step 1
Connect Your Mobile Device to Eassiy Phone Transfer.
After downloading, installing, and running Eassiy Phone Transfer, connect your iOS or Android gadget to your PC and launch Eassiy Phone Transfer. Wait for the software to detect and connect your mobile device automatically.
Select the "Toolkit" option on the left panel, then choose "Ringtone Maker." From there, you can import the music you want for your ringtone from your PC.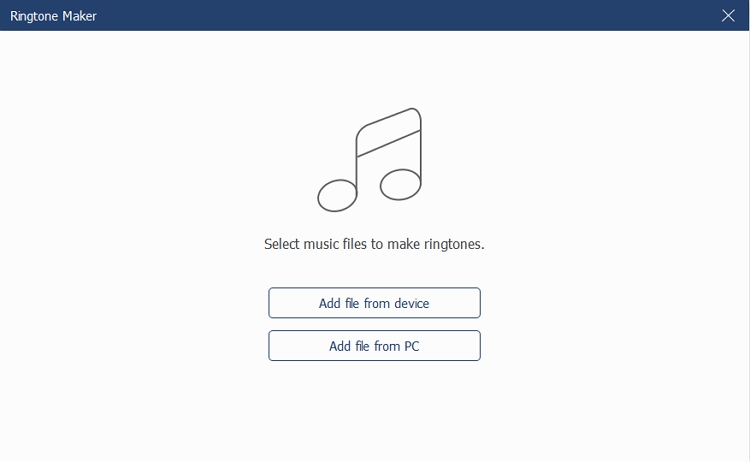 Step 3
Create and Edit Your Ringtone.
Once you have imported your desired music, you can create and edit your unique ringtone according to your preferences. You can easily trim the piece to the desired length and add special effects like fade in/out.
Step 4
Export Your Ringtone.
After creating and editing your ringtone, you can export it to your PC or mobile device directly. Click the "Generate" button to have a well-edited ringtone ready to use.
Thus, with Eassiy Phone Transfer, creating a custom ringtone for your mobile device is quick and straightforward. It's an excellent feature for users who want to personalize their phones and stand out.