Integrating or combining numerous video clips into a single video is known as video merging. Combing two or more videos into one cohesive save yours and your employees time and energy.
To connect your videos effectively, you'll need to pick a software solution to handle several video formats with identical frame sizes, frame rates, and audio rates. Eassiy Video Converter Ultimate is one of the dependable software programs you can use. We'll walk you through the simple steps of merging one or more video files into a single clip.
How to Merge Multiple Videos into One
Merging two or more videos in the Eassiy Video Converter Ultimate is relatively easy; follow the following simple steps:
Step 1
Go to Video Merger Tool
On your device, launch the Eassiy Video Converter Ultimate ultimate. Click "Toolbox" on your main menu, select "Video Merger" to open your video merger.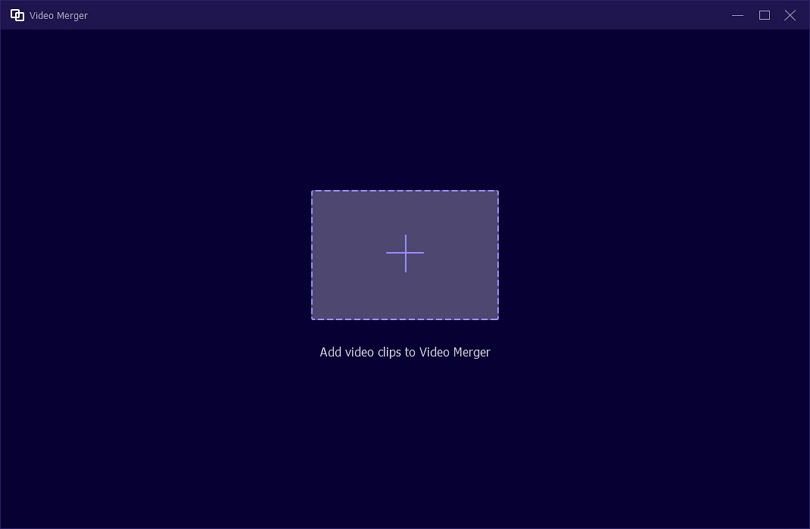 Step 2
Add Videos and Merge
Now click "+" to add video clips or drag and drop videos one by one on the interface. You can add as many video clips as possible to the Merge.
Eassiy Video Converter Ultimate provides a list of features to make changes to your videos before the merge, like:
Edit – add more effects to the video, text, etc.
Trim – cut the video in between and stitch to next segment.
Ahead/Behind – add a video before/after the current one, respectively.
Forward - forward or backward the video to select a portion as you need
Add background music as you wish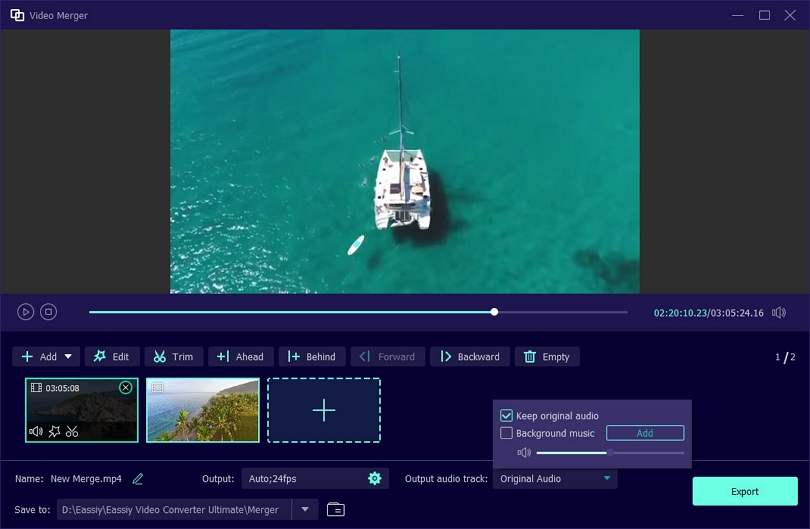 Step 3
Name the Merged Video and Save
Once you have merged your videos based on your needs, it's time to give your new piece a name. To do so, click on "Name" and enter the name of your new merge.
Now, adjust video setting, then click on "Export" button to export your merged video. Wait until "Export" is complete. A notification will appear on your screen. Click OK or Merge Again.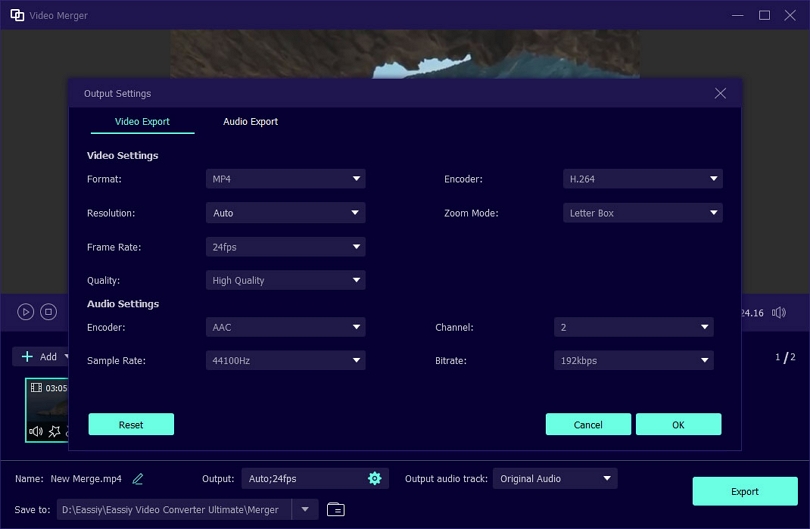 Eassiy Video Converter Ultimate can merge two or more video files and as you saw this tool has many options for merging and editing your new work. You can combine an unlimited number of videos using this tool to create one great piece.