Coming across good music or insightful audio while streaming online may prompt you to want to come back to it some other time.
Have you always wondered how you can record your regular podcast from streaming online? We have a solution for you. While listening to your radio streams on iTunes, Spotify, or windows media player, you can record them to listen to later or share with your peers using Eassiy Screen Recorder Ultimate.
We will show you how to record audio/music streams online on your windows or mac using the Eassiy Screen Recorder Ultimate.
How to Record Any Audio from Streaming Online
Eassiy Screen Recorder Ultimate is software built to suit both windows and mac versions of PC with 10+ additional tools, including a video recorder, audio recorder, and game recorder.
To record music while streaming live, you will use the audio recorder of this fantastic software. Download and install the software that suits your PC version. Here are the steps to use the tool.
Step 1
Launch the Program
Launch Eassiy Screen Recorder Ultimate on your PC and select Audio Recorder feature.

Step 2
Configure Your Audio Recording Settings.
This step will help you enable System Sound for recording a live stream. Also, allow the microphone and then proceed to set the audio format.

Click the Settings above on the Microphone icon, choose Preferences and click Output to decide the quality of your streaming audio. Select the Audio format of the output, like MP3, AAC, etc. And the Audio quality as High for better quality. Click OK to save the changes.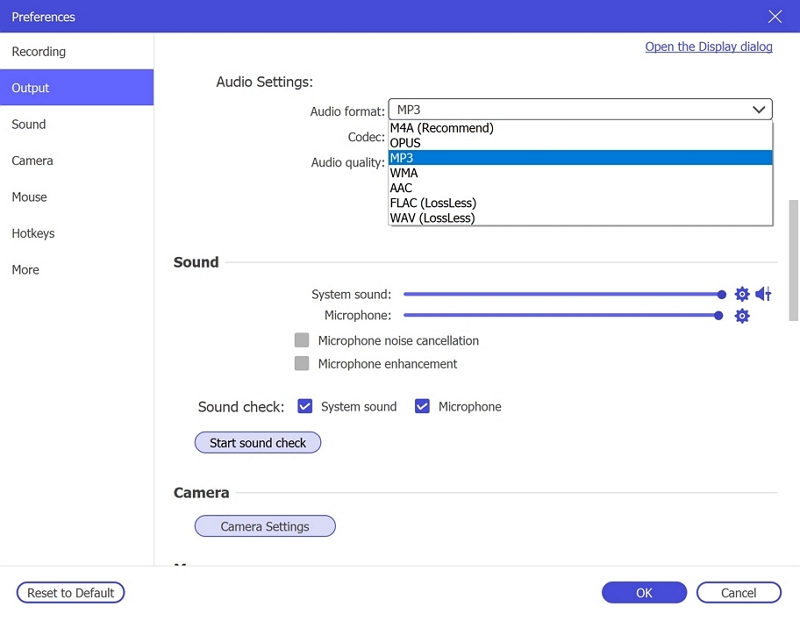 Step 3
Record the Audio/Music Livestream.
Open and run the audio or music you want to run, then click on REC to start recording. Next, in the window with a toolbar adjust the volume, pause or stop the recording. You can also time the recording by clicking the clock icon and setting the duration of the audio stream.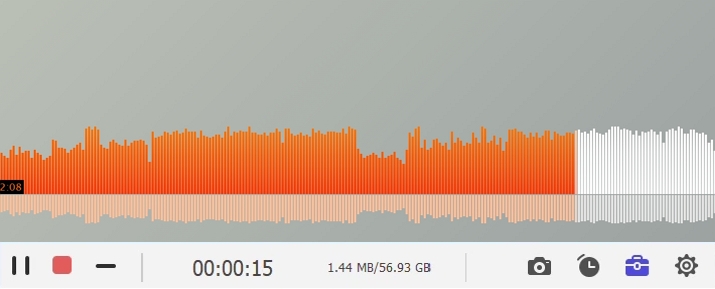 Step 4
Save the Recorded Audio Livestream.
When you end the recording, you can now save it in MP3 format, AAC, etc. You can also listen to it before saving.