In order to protect the copyright of videos, we add Text/Photo Watermark to the video. You can add a watermark use an editing tool after the video is recorded. Or you can add a Text/Photo watermark directly during recording to let you make videos more efficient.
How to Record Video with Text/Photo Watermark During Recording
As we initially mentioned, recording video with text or photo watermark is a feature that applies to advanced recording options. Eassiy Screen Recorder Ultimate allows you to perform such action on your video.
Here are a few steps to add text or photo watermark to your video.
Step 1
Run Eassiy Screen Recorder Ultimate.
Launch Eassiy Screen Recorder Ultimate and click Record Watermark to choose a watermark. If you don't create any watermark, click on Manage button to create one.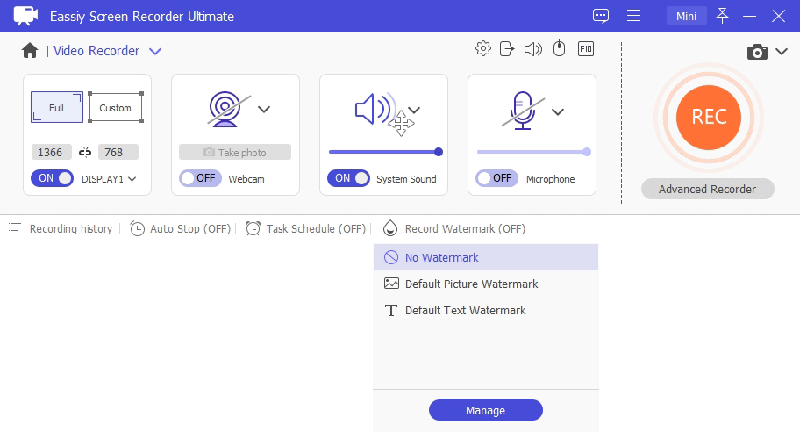 Step 2
Create A Watermark.
Create Picture Watermark
Click New button to add a picture from your computer, adjust the position, opacity and shadow as you wish, then click Apply.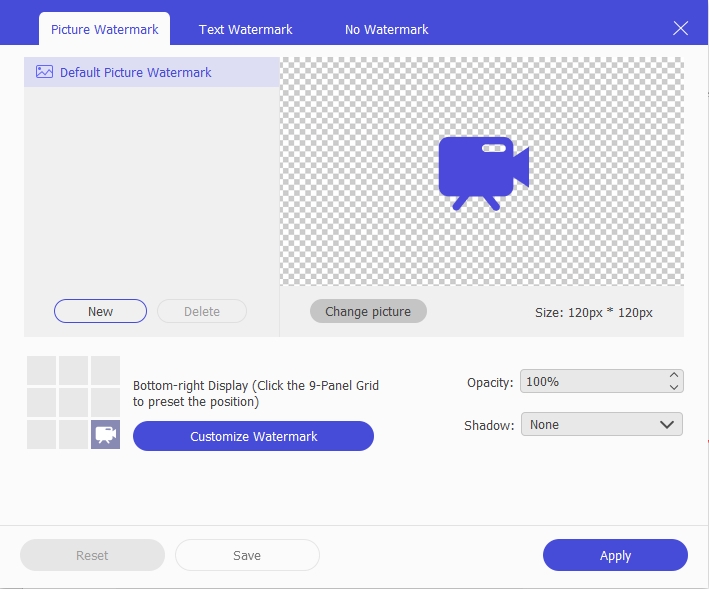 Create Text Watermark
Tap Text Watermark on the top, customize the text, position, font, font style, opacity, and shadow you like. Then click on Apply.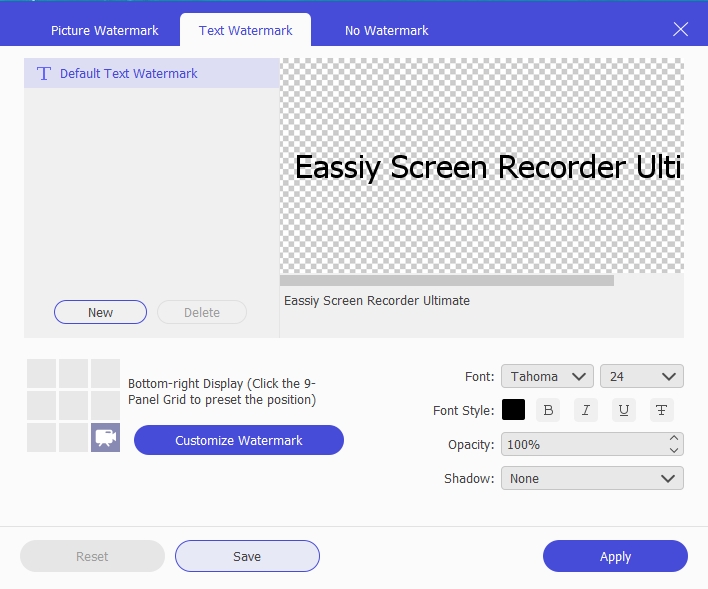 Step 3
Start Recording with A Watermark.
Now, click Record Watermark again to choose a created watermark. Then click REC to start the recording.

After ending the recording, the watermark will be added in the video automatically.