Our Android devices have many uses, from taking pictures to playing games, saving documents, and saving videos. All of this requires enormous storage space, and most times, your Android device cannot carry it all.
When you try to delete some files to free space, you may delete some valuable data mistakenly, which can be saddening. The good news is that you can still recover these files because deleted files do not get immediately erased.
You can lose them entirely if another data overwrites it. Here, we will walk you through a guide on Eassiy Android Data Recovery to help you recover your deleted files from your Android
How to recover deleted data from your Android device without backup
Eassiy Android Data Recovery is a fantastic software you can use to recover your deleted files on your Android. You can recover deleted data easily following these steps.
Step 1
Download And Install
Download and install the right version of the software specific to your system by clicking the button on official page.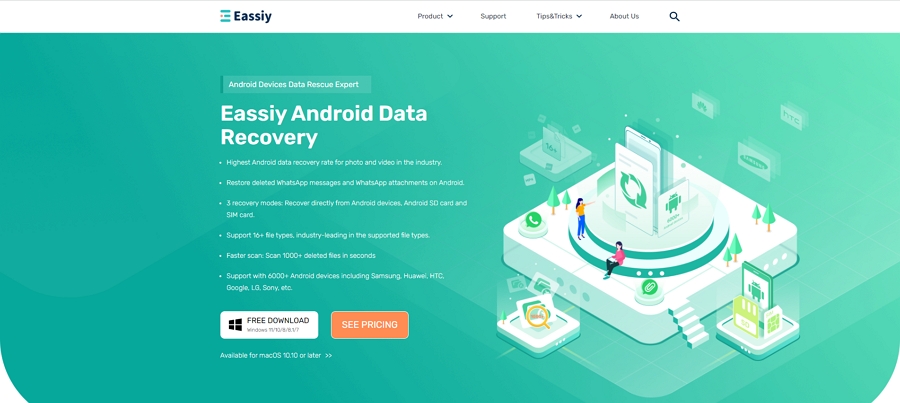 Step 2
Connect Android Phone to Computer
Connect your Android to your computer. Afterward, go to your Android phone and enable "USB debugging."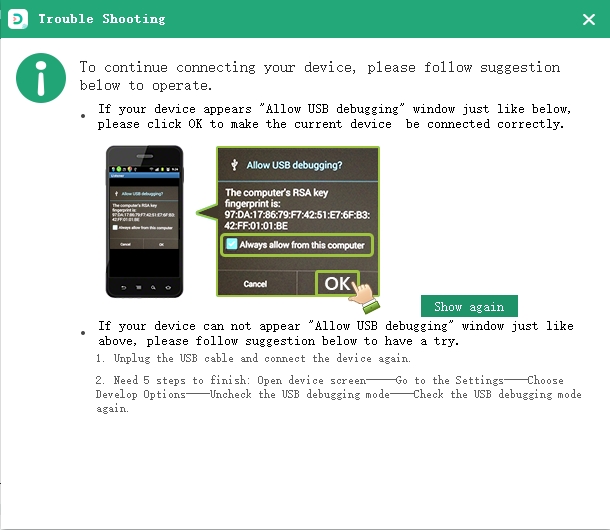 Step 3
Choose The File Types
Choose the file category to recover. After connecting your Android device to your computer, choose the file type you wish to scan for deleted items and select "Next."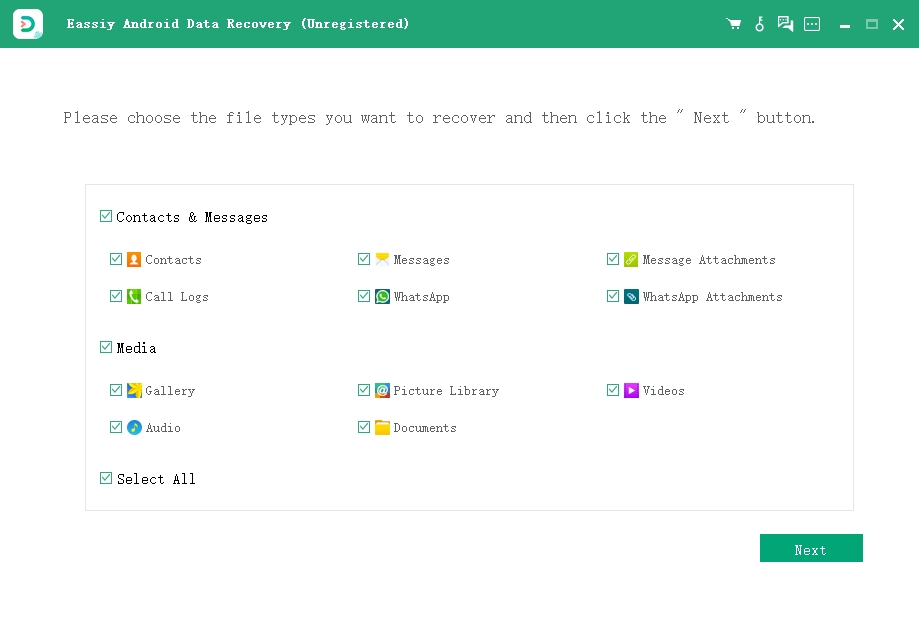 Step 4
Install Eassiy App on Android Device
For Eassiy Android Data Recovery to access your Android device, you will have to install the software on your device. Enable "Install via USB" in the developer options of the software and click on "Install" when you see the pop-up on your Android.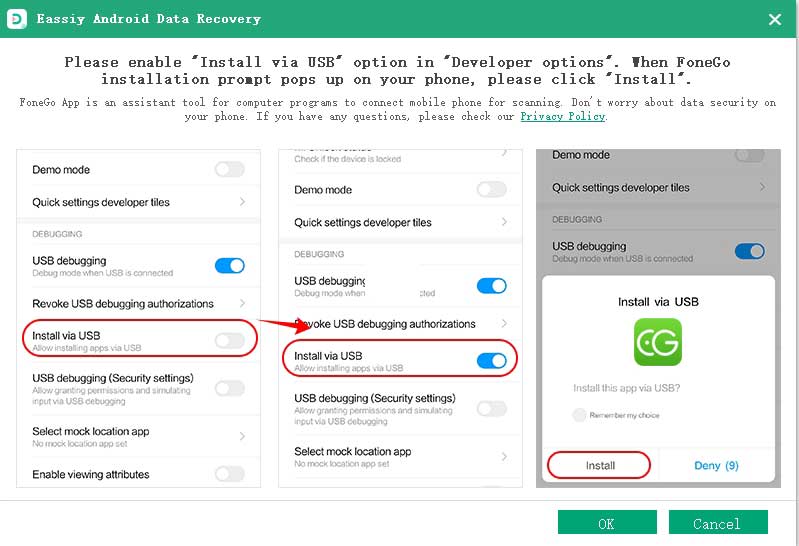 Allow Eassiy the permission to read the Android device memory. Click on "Allow" when Eassiy pop-up comes on your Android requesting permission to read data on Android. This will give the program permission to scan the phone successfully.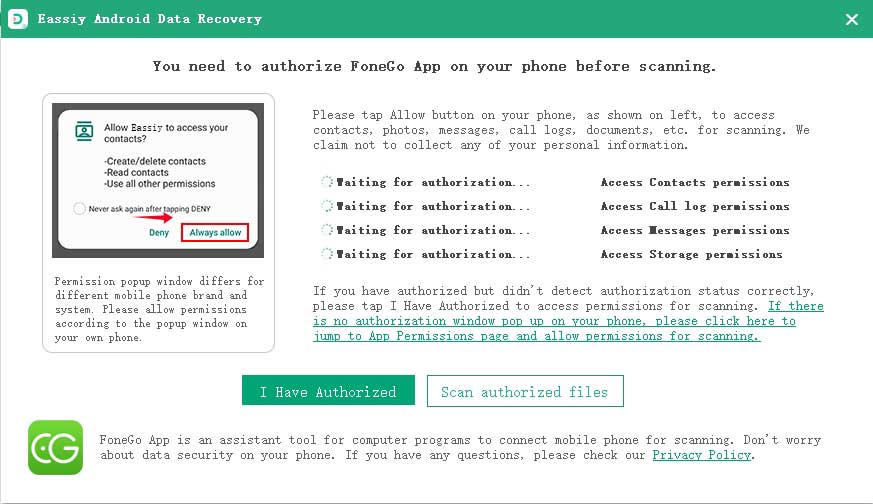 After this, click "Scan Authorized Files" on the computer program to start scanning for the deleted data.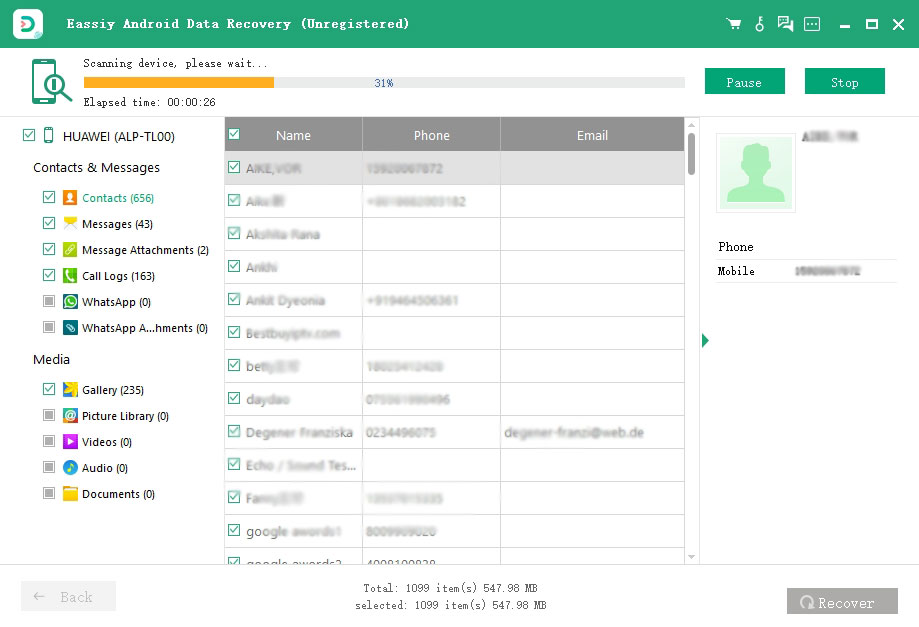 Step 5
Recover Android Data
Ensure to keep your phone connected to the system during scanning. After the first scan, check if the data you need is there. If not, click on "Deep Scan" for hidden data.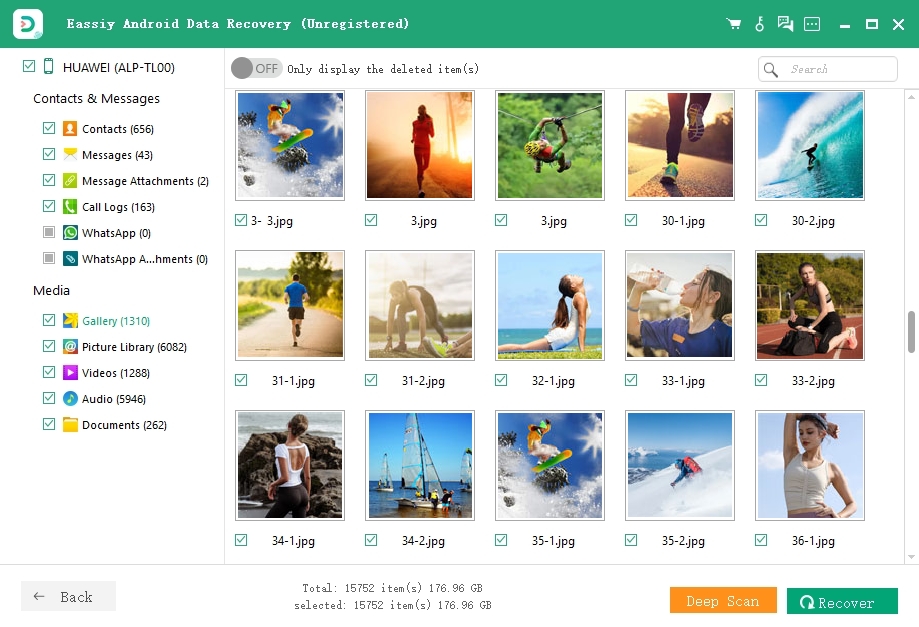 When the deep scan process completes, which will take some time, you can now highlight each file type to preview the data. For example, you click on contacts to see names, emails, and phone numbers. You can then mark the data you want to recover and click "Recover."
Thus, following the steps above, Eassiy Android Data Recovery software will help you answer how to retrieve your deleted data from your Android device directly.