Eassiy Data Recovery is a powerful software designed to help users recover lost, deleted, or formatted data from various devices, including computers, external hard drives, USB drives, SD cards, and more. It offers two scanning modes, Quick Scan, and Deep Scan, to help users recover their lost data quickly and efficiently.
One of the standout features of Eassiy Data Recovery is its ability to recover data from external storage devices. Whether you accidentally deleted important files from your external hard drive, your USB drive got corrupted, or you lost all your data, Eassiy Data Recovery can retrieve your lost files. Now, let us see the steps you must follow to recover lost data from an external storage device.
Step 1
Choose Data Type and Removable Drive.
Launch Eassiy Data Recovery and connect an external storage driver from which you want to put back deleted data to your computer. Once connected, Eassiy Data Recovery will automatically detect the external drive and add it to the list of drives that can be scanned under Removable Drive option. You can select the external device by a check mark under Removable Drives option from the list (see image below).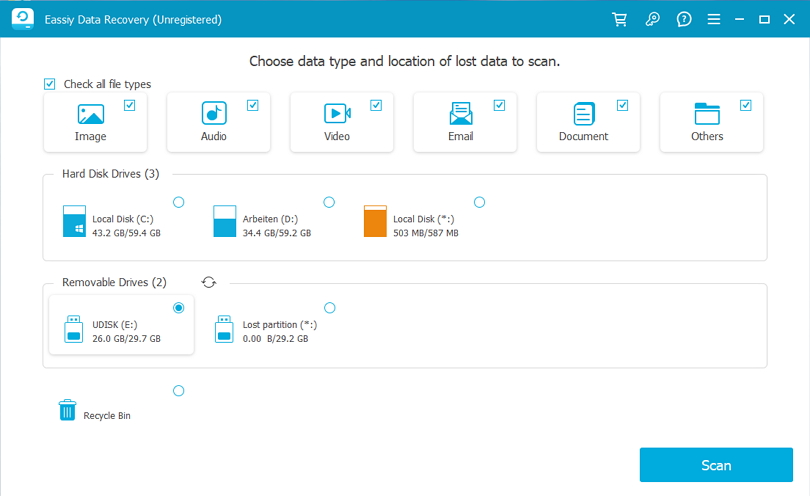 Step 2
Scan and Check Results.
Eassiy Data Recovery offers two scanning modes: Quick Scan and Deep Scan. Quick Scan is faster and more suitable for recent data loss, while Deep Scan is more thorough and recommended for complex data loss situations.
Quick Scan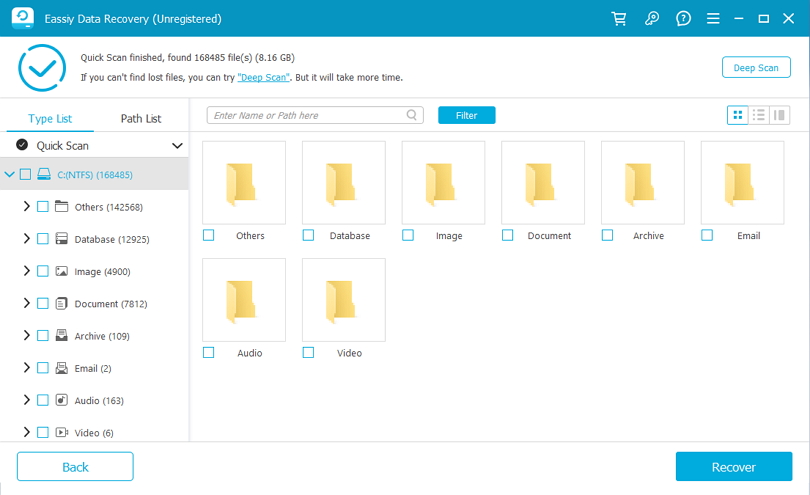 Deep Scan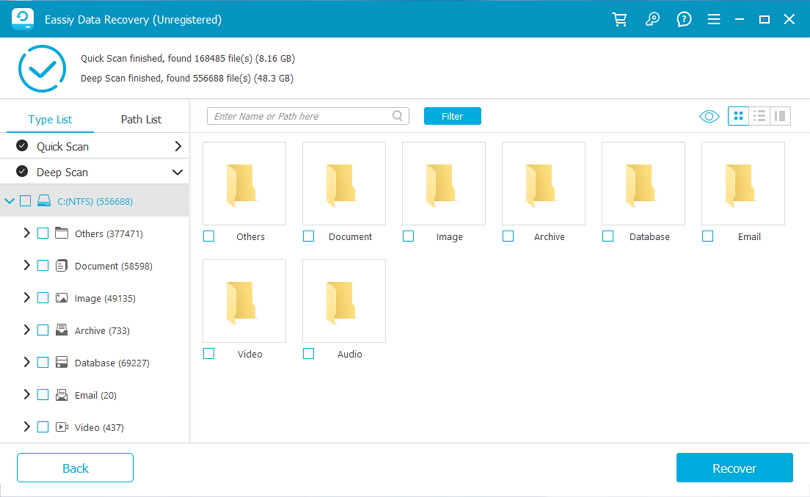 Check the external drive scanned results by type list and path list to see if the data you want to recover is found.
Step 3
Preview and Recover Data.
After scanning, pick the files you want to recover and click the "Recover" button.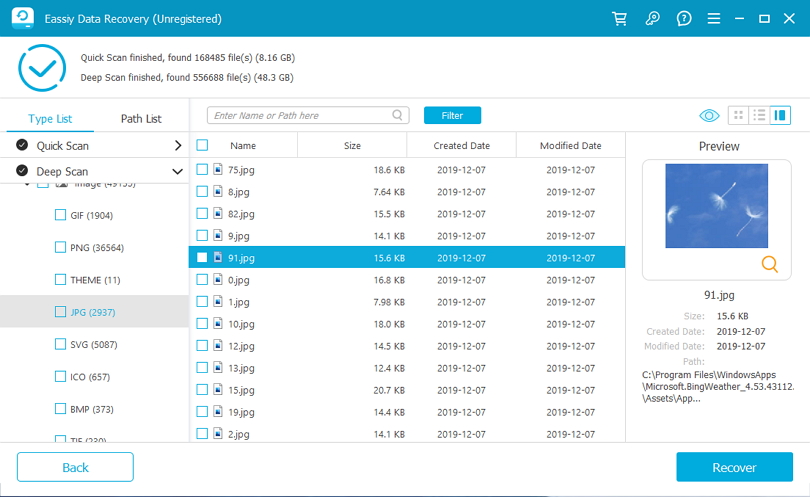 Note: For ease, use the search bar to locate files by name or path and change the preview mode by clicking the icons next to the "Filter" button.
Finally, choose a safe location to save the recovered files, but in a different place where you lost the data.
So, as you saw, Eassiy Data Recovery is a reliable and user-friendly software that can help you recover lost data from external storage devices via its Removable Drive option. Its powerful scanning automation and effortless interface make it an excellent choice for anyone who needs to retrieve their lost data quickly and efficiently.