Due to the limited storage space of Android phones, they come with extra space for slotting an SD card. Not having enough memory on your phone can be an utterly uncomfortable situation. Yet the idea of an SD card does not solve it all. SD cards have a limited lifespan for reading or writing data. Something can unexpectedly happen to your SD card, causing you to lose your file.
But you don't have to panic, though. You can still recover whatever you have lost from your Android SD card. However, remember that you must stop using the Android phone now.
If you don't, the lost data will be overwritten by new content, which complicates the Android SD card recovery process. Meanwhile, if you follow the instruction above, you can recover your Android SD card deleted data successfully using Eassiy Android Data Recovery software, even using two methods.
How to Recover Your Android SD Card Deleted Data
Recovering your deleted Android SD card data in this method involves doing so with the SD card inserted in the Android phone.
Step 1
Install Eassiy Android Data Recovery
Ensure that you have downloaded and installed Eassiy Android Data Recovery software. The program has two versions, so ensure you download the right one for your computer.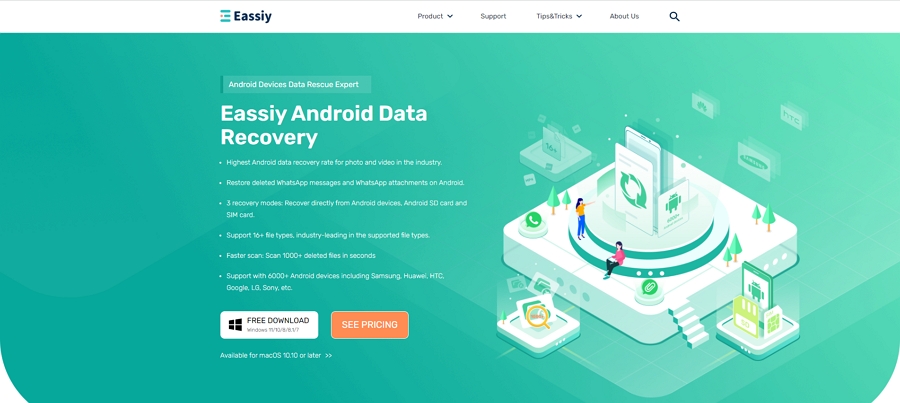 Step 2
Connect Android to Your Computer
Run the program you have downloaded on your computer, then connect your Android device(with SD) to your computer. Enable "USB debugging" to be connected successfully.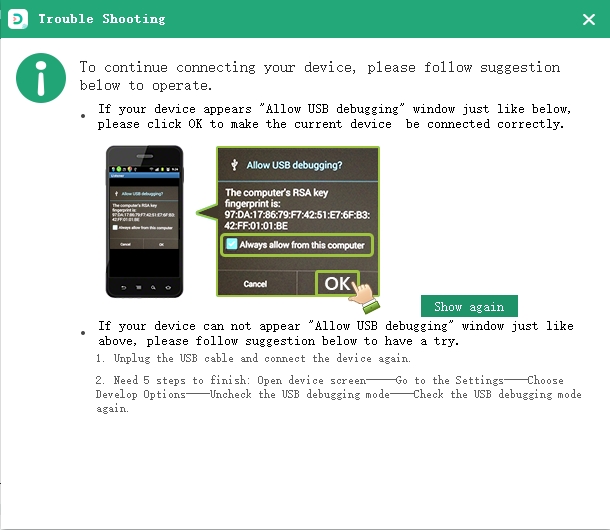 Step 3
Choose The File Types to Scan
Choose the type of file to scan. Select the file type you want to recover and click "Next."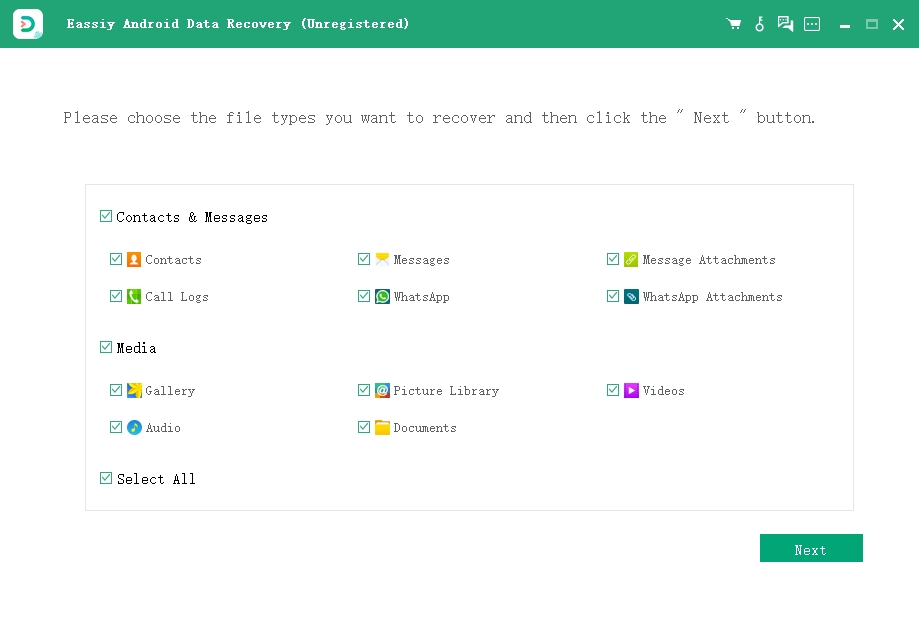 Step 4
Install Eassiy App on Android Phone
Eassiy Android Data Recovery will seek permission to access the data on one SD card when the computer detects the Android phone. Allow access to your SD card. Select "Install via USB" on your Android Phone and click "Install" when the pop-up appears to install Eassiy app on your phone.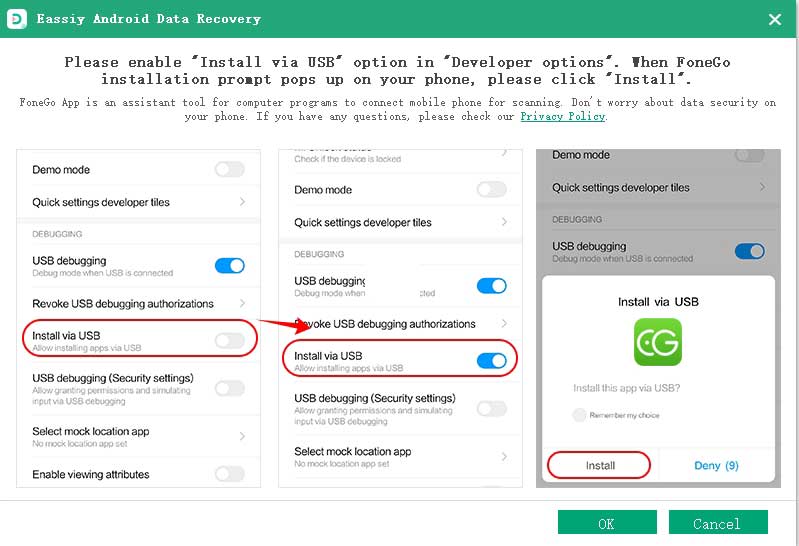 After the app installs on your phone, it will request permission to read the Android Data SD card. Click "Allow."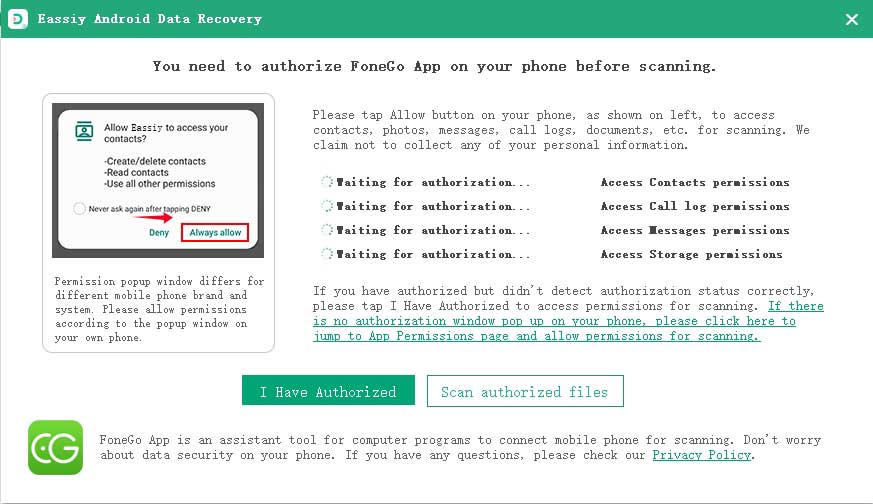 Step 5
Scan for Deleted Files on SD Card.
Once you have given Eassiy permission, it will scan your Android SD card for deleted data. The first scan will not be a thorough one. However, if you still do not see the deleted data you are looking for, click "Deep Scan" to dig for more hidden files.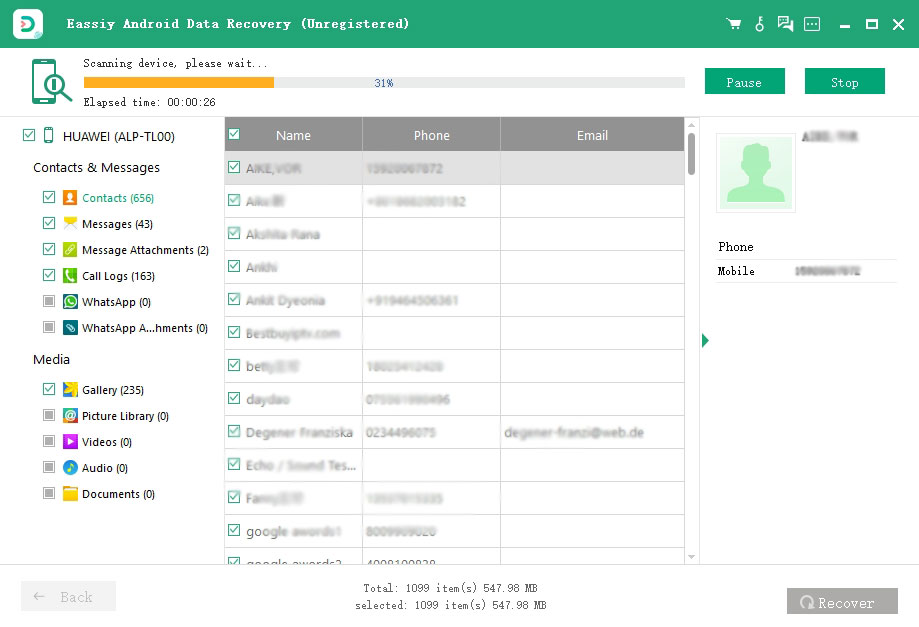 Step 6
Recover Deleted Files from Android SD Card
Once the deep scan is complete, you can see your deleted files. Select what you want to restore and click "Recover." Remember that the deleted items will show in red.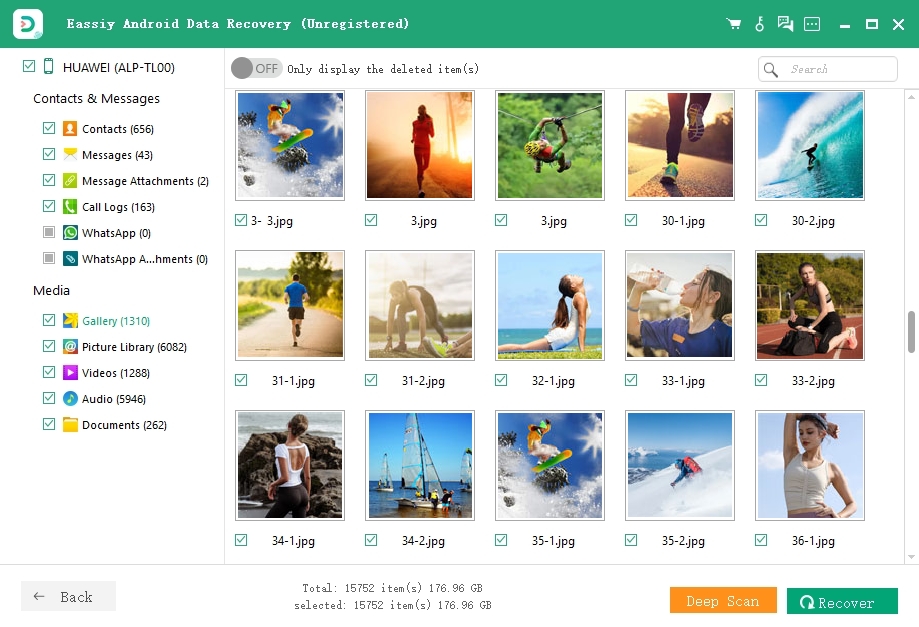 Congratulations! You successfully recovered the deleted files from your Android SD card to your PC.