In case you are asking if you would need to schedule recording tasks or what it means. Scheduled recording means your audio or video recorder automatically starts and stops when you want it.
For someone who practically lives online or has many things to tune into online with so little time, scheduled recording tasks are for you. If you have a couple of online events or programs you want to tune into, you may not have the time for all of them, especially if two of the programs are happening simultaneously.
With a scheduled recording task feature, this problem minimizes. Meanwhile, not all screen recorders have this feature, but we will introduce to Eassiy Screen Recorder Ultimate.
How to Create Scheduled Video Recording Tasks
Follow these steps to schedule recoding tasks for video recording.
Step 1
Go to Video Recorder.
Once you have launched the Eassiy Screen Recorder Ultimate, go to Video Recorder.

Step 2
Click Task Schedule.
On the video/audio recording interface, click the task schedule. Also, turn off the microphone sound and enable system sound.

Click "+" to add a new task. Enter the name of the new task and select OK. Note that your computer must be on during the recording time to record successfully.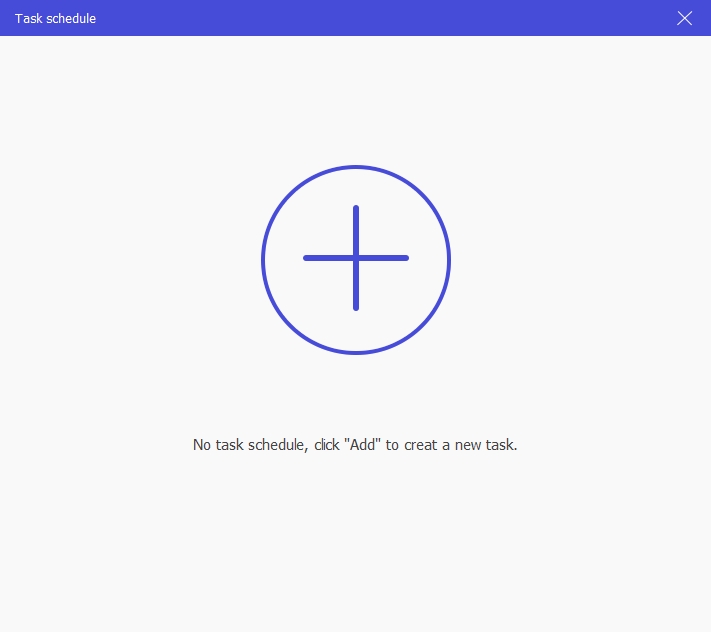 Step 4
Adjust and Save The Settings.
Set the start time and the stop time, you can also set the stop time according to the length of the recording.
The in-built repeat feature can also help if you have a favorite weekly program. So, you click repeat and choose the day you want the scheduled task to repeat. After entering the important details, click Ok.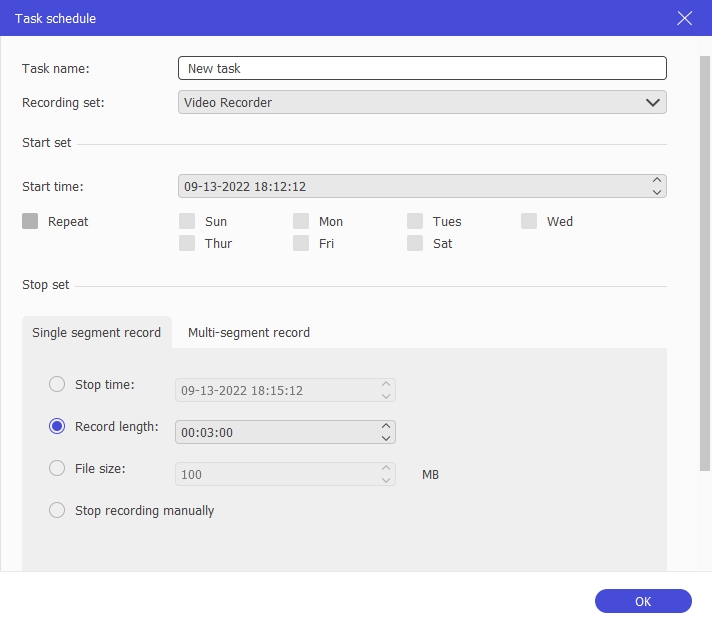 How to create a scheduled audio recording task
If you want to create a task schedule for audio, just select Audio Recorder in the Recording set