When using software like Eassiy iPhone Data Recovery to recover lost WeChat messages from an iPhone, the exported WeChat audio messages are preserved with the extension of *.aud. When you attempt to open the AUD files using Windows Media Player, QuickTime Player, or other built-in player software, none of them will open. How can I play WeChat AUD audio messages on my computer? Learn the detailed steps in this article.
Part 1. What Is AUD Files?
Tencent is the developer of AUD files. It is utilized in WeChat voice messaging. AUD audio messages are optimized for speech coding to reduce file size after compression using SILK. A separate AUD file contains DTS-formatted multichannel audio used in the radio, audio mastering, cinema, and film industries. When opening a voice message in the WeChat app, you can directly play it by hitting the play button.
However, once exported to a computer, the AUD files cannot be opened on a Windows or Mac device. You must get the appropriate software to play AUD files.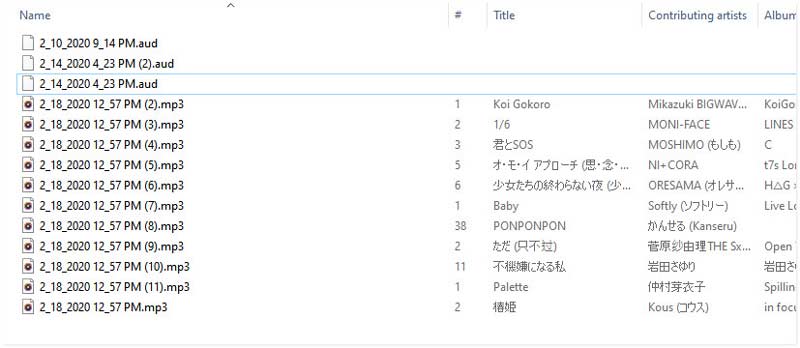 Part 2. How to Play AUD Files with AUD Player
To play AUD audio files on a computer, an AUD player is required. Audacity is an open-source audio editor for Windows, Apple macOS, GNU/Linux, and other systems. It is easy to open an AUD file on computer following these steps.
Step 1. Download Audacity on your PC. It is compatible with Windows, Mac, and other systems
Step 2. Launch Audacity on the PC, click File from the top-left menu, and then pick Import and select Raw Data. Then, locate the produced AUD file on your computer and open it.
Audacity enables batch file processing, allowing you to import multiple AUD audio messages to this software at one time.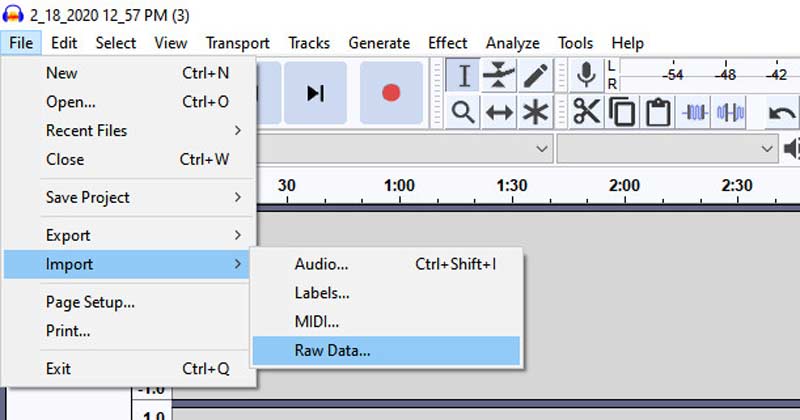 Choose the import raw data options, such as encoding, byte order, channel, and sampling rate, etc., for each AUD file in the pop-up window. Then, click Import to add them.
Step 3. Now, click the Play button at the top menu to play the AUD file.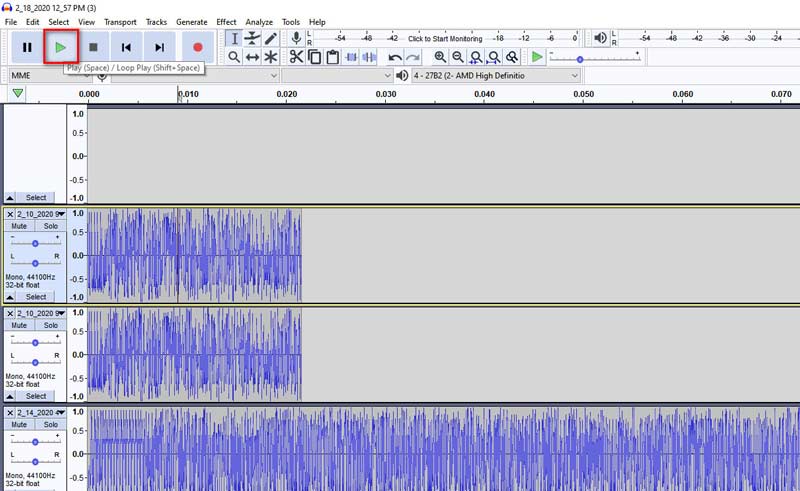 Part 3. Bonus Tips
1. Audacity is suggested for converting AUD files to MP3, WAV, or OGG so that they can be played on devices that do not have a AUD player.
Simply pick the AUD file, click File, choose Export, and select Export as MP3, Export as WAV, or Export as OGG.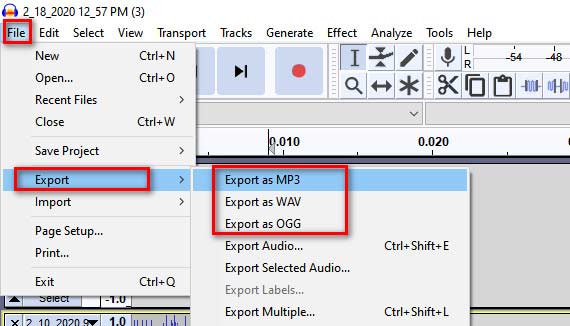 2. All audio messages exported from WeChat by Eassiy iPhone Data Recovery will be kept in the WeChat Attachments folder. If you want to recover specific voice messages, you must locate them in WeChat History, then right-click the detailed voice messages and choose Recover file.