Eassiy Phone Transfer is an all-in-one data transfer software designed to help users quickly transfer files between different devices, including smartphones, tablets, and computers. The software supports many file types, such as contacts, messages, photos, videos, music, etc. With Eassiy Phone Transfer, you can transfer data between iOS devices, Android devices, or iOS and Android devices. The software also allows you to transfer data from your PC to your mobile device and vice versa. This can be useful for backing up your data or transferring files to a new gadget.
In addition, to file transfer, Eassiy Phone Transfer includes features such as data management, backup and restore, and data recovery. The software is effortless to use and has a user-friendly interface, making it accessible to users of all levels of technical expertise.
How to Install Eassiy Phone Transfer
To download and install Eassiy Phone Transfer, follow these three simple steps:
Step 1
Download Eassiy Phone Transfer.
First, go to Eassiy Phone Transfer homepage and click on the download link provided. Alternatively, you can use the direct download link on this guide page.
Step 2
Run the .exe file.
Next, locate the downloaded .exe file in your download folder and double-click on it. This will open the Setup Language window. Select your preferred language and click Install button to continue.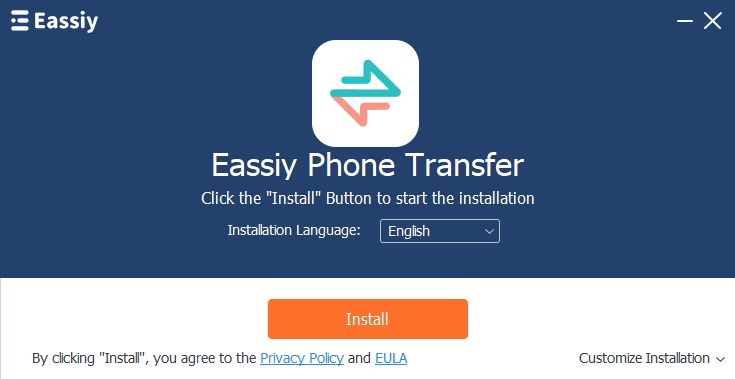 Step 3
Install Eassiy Phone Transfer.
Wait a few seconds after you have clicked the Install button, Eassiy Phone Transfer will be installed and ready for use. You can now start using Eassiy Phone Transfer to transfer your files!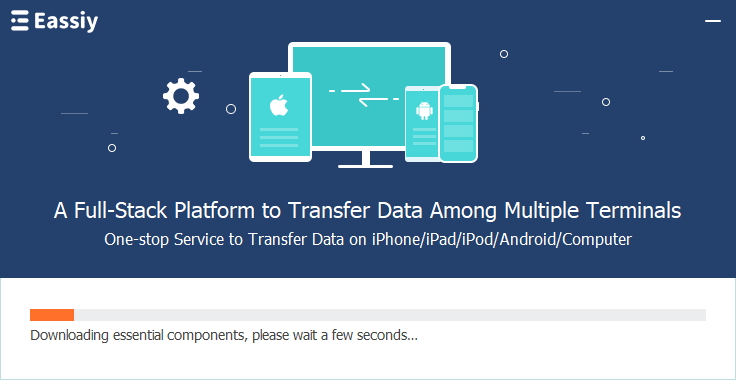 How to Register with Eassiy Phone Transfer
If you have purchased Eassiy Phone Transfer, you will receive a registration code via email. Follow the steps below to register the software:
Note:
The single-user license only works for one computer.
If you have not received the license code, please check your email's spam folder.
If you use the free trial version, you will see a pop-up window every time you launch the program.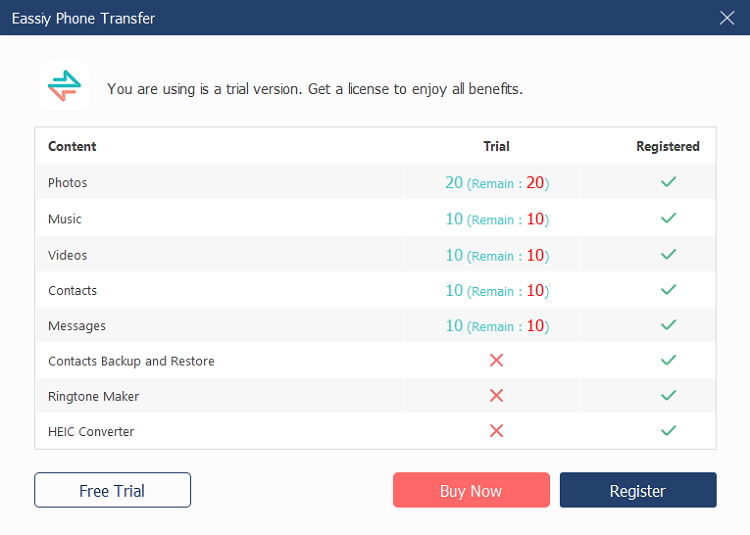 Alternatively, you can click the Menu icon in the upper right corner of the program window and select "Register."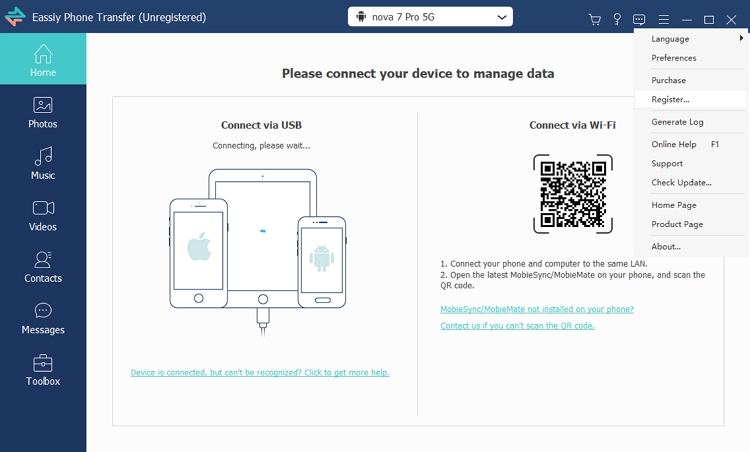 Next, click the "Register" button and enter the email address you used to purchase the software and the registration code you received via email.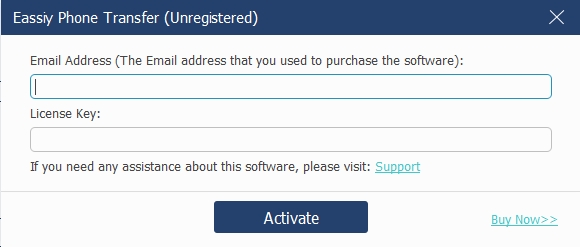 Finally, click "Activate" to complete the Eassiy Phone Transfer registration process. Once your registration is successful, you will see a new webpage confirming that your registration was successful.