You can always get in touch with our support team to cancel your subscription quickly. We'll get back to you within 48 hours. On each platform, the steps are different. To cancel your subscription, please choose the payment platform you used to place your order and follow the instructions.
1. How to Stop a Recurring Payment on PayPal
Please do the following:
Go to www.paypal.com and sign in to your PayPal account.
Click on the Settings icon.
Go to Payments.
Under " Preapproved payments", click Manage payments already approved.
Choose the merchant whose agreement you want to cancel, then click Cancel.
To confirm your request, click the "Cancel Profile".
Get more information on PayPal support page: https://www.paypal.com/us/smarthelp/article/how-do-i-cancel-a-subscription-faq577
2. How to Stop a Recurring Payment on Paddle
Go to paddle.net and get the help under this email: [email protected] to cancel the subscription service. Also, you can contact our support team to help stop the subscription service.
3. How to Stop a Recurring Payment on MyCommerce
You can send a support request to MyCommerce and ask them to help you cancel the subscription, or you can do it yourself by following the steps below:
Step 1. Log in to your MyCommerce account with this link below.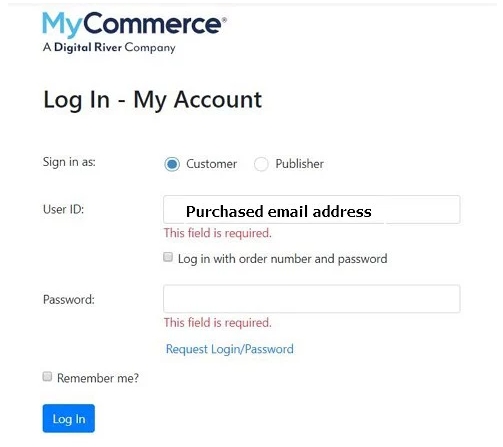 Step 2. Find the order number you want to unsubscribe.

Step 3. Click the red cancel button on the bottom.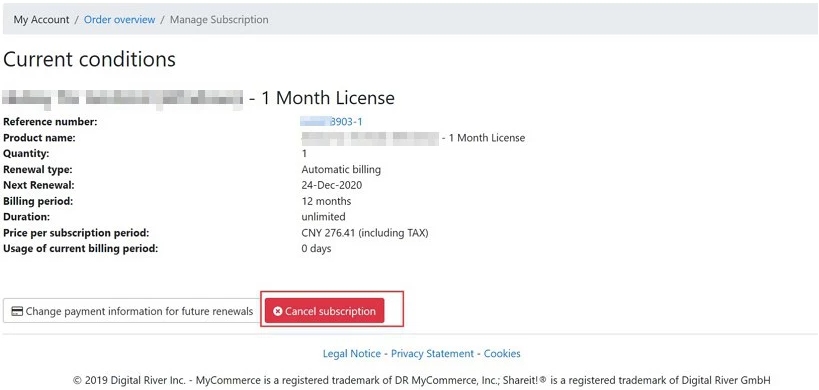 Step 4. Click "Yes" on the popup window to cancel the subscription.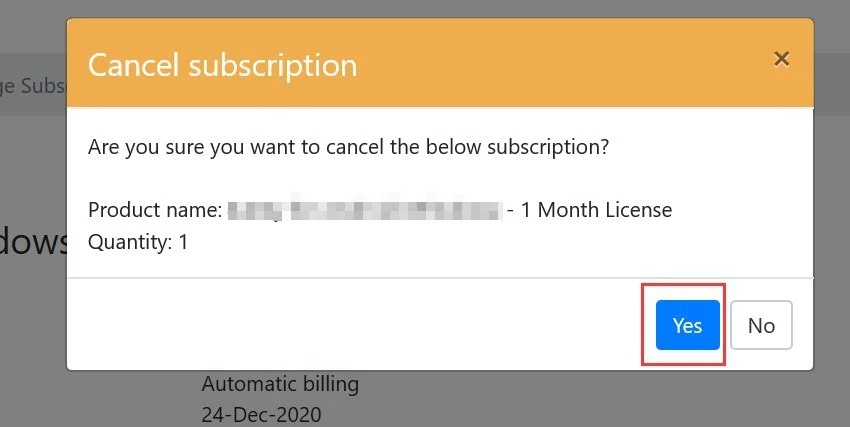 After that, the subscribe have been successfully cancelled, and you will also receive a cancellation confirmation by e-mail.

What to do if my order was automatically renewed?
Due to the way the system works, the subscription fee can't be refunded. Before you check out in the shopping cart, you'll see that the subscription plan is "Renewal: Automatic." The payment platform will also send you an email before the order is renewed, so you still have a chance to cancel your subscription.
We don't know if you just didn't read or ignored this kind of email or if it was marked as SPAM. Once the order is renewed, it is not refundable for these real reasons. Please cancel the subscription on time to avoid paying again in the future. Feel free to get in touch with us if you have any questions.