Times before now, the iPhone recovery stick is one of the most efficient data recovery devices available to iOS users. With this device, you can quickly recover deleted data files and other basic information on your iPhone. It retrieves the majority of iOS data you know of. From photos to videos, contacts, calendars, and several other data files. With these features, is the iPhone recovery stick still worth investing into? Well, you will find out here in this article. Read on!
Part 1. iPhone Recovery Stick Overview
iPhone recovery stick is a USB drive cable capable of retrieving lost data files from an iDevice, whether iPhone or iPad. It's a popular data recovery solution often used by forensic experts to find or track suspicious information about a person via a mobile device. The principle behind the operation of this device is straightforward. You need to plug the iPhone recovery stick and your iDevice into the computer via different USB ports. Your iPhone will be scanned for recoverable data files, and you can retrieve them in no time.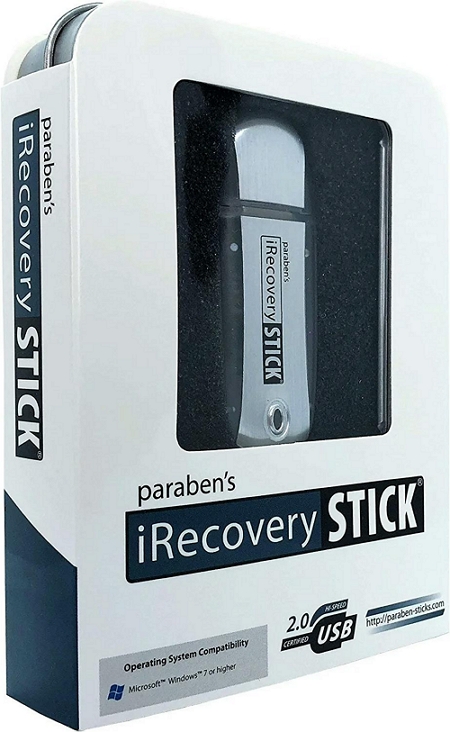 This iOS data recovery device comes with an advanced search feature that allows you to track specific data via keywords or phrases. iPhone recovery stick works with selected Windows operating systems as it connects perfectly with 7, 8, and 10.
Features
Available in a portable USB Drive.
Easy to use.
Suitable for data recovery on iPad and iPhones.
Pros
The iPhone recovery stick is compatible with Windows 7/8/X.
Capable of retrieving over 5 iOS data files, including photos, videos, and music.
Cons
Retrieves a few data types like photos, videos, music, and more.
iPhone recovery sticks work with Windows operating systems only. So if you use a Mac device, you cannot recover data via this device.
Processes the recoverable data files slowly.
Recovering files via an iPhone recovery stick could compromise your device.
Not suitable for retrieving data from backup facilities like iTunes and iCloud.
Steps to Recover Data via iPhone Recovery Sticks
Step 1: Connect your iPhone or iPad to your Windows PC using a USB cable.
Step 2: Connect the iPhone Recovery stick to the same PC.
Step 3: Click on Start to begin the recovery process.
Step 4: The recovered data will be saved into the iPhone Recovery stick.
Part 2. Best Alternative to iPhone Recovery Stick - Eassiy Data iOS Recovery Software
Eassiy iPhone Data Recovery software is an ideal alternative for the iPhone recovery stick. This tool is designed with great features for excellent results. Because of the quality features Eassiy holds, we recommend its data recovery tool as the best alternative to the iPhone recovery stick. The Eassiy data recovery solution can recover over 36 iOS data types, from videos to audio, documents, photos, contacts, calendars, and more. Also, you can use this tool for social media data recovery as it integrates with WhatsApp, Kik, Facebook, and Viber.
It's a simple tool with a clean interface to ease data recovery. Eassiy retrieves data from all iOS modes in three ways; directly from the iPhone, iTunes, and iCloud backup services. Eassiy works well with several computer operating systems, such as Windows and Mac.
Key Features
Seamlessly retrieve data files in three (3) modes; from iTunes, iCloud, and the iDevice directly.
Supports more than 36 iPhone data files.
Preview recoverable data files before recovering them to your device or computer system.
1-click to retrieve WhatsApp, Facebook, Kik, and Viber data files.
Stepwise Guide to Recover Data with Eassiy iOS Data Recovery Solution
Apply the procedure below to retrieve deleted or lost data files using the Eassiy data recovery solution:
Step 1: Add the Eassiy data recovery software to your computer app list by installing it from the official website. Run the software and connect your iDevice to the computer using a USB cord.
Step 2: Pick a data recovery method from the options provided on the left sidebar. Choose Recover from iOS Device. Eassiy will immediately share your iOS details. Hit the Start button to proceed.
Step 3: Eassiy will do a quick scan to check for recoverable data files. Once done, a screen with all recoverable files will appear. Head to the left sidebar and choose a data file to retrieve.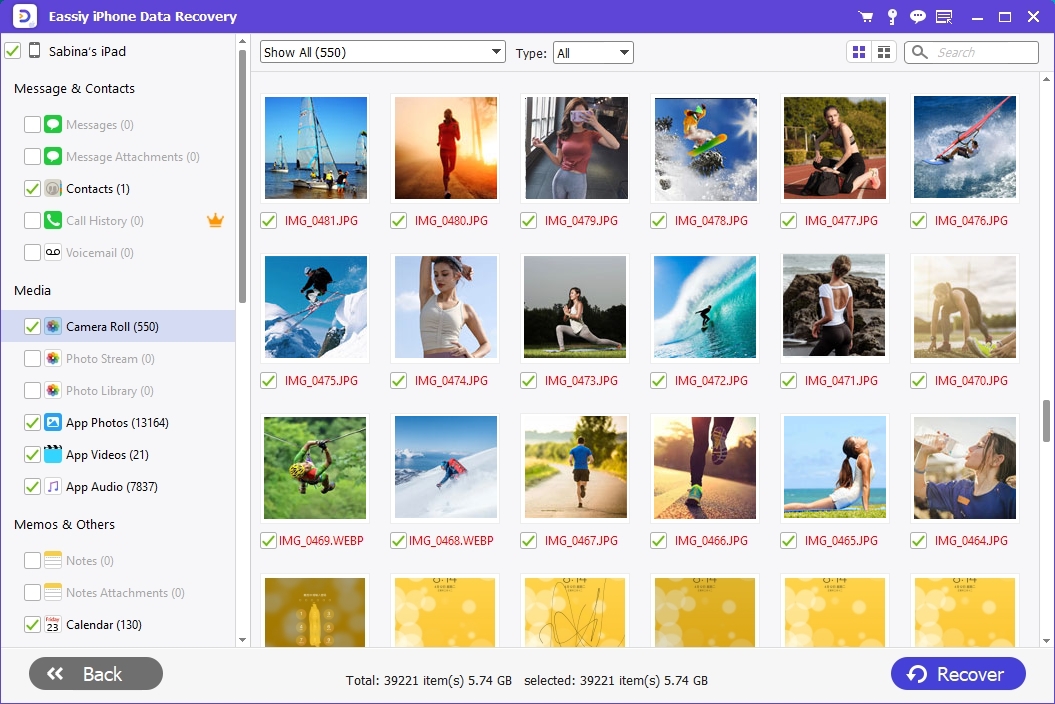 Click Recover, and Eassiy will retrieve the data file immediately.
Conclusion
iPhone recovery stick is a good data recovery solution for just a few data types like videos, photos, music, and audio. But the challenges such as slow data recovery rate, compatibility with limited operating systems, and more are reasons for sourcing an alternative. y issues, and more, are reasons to source an alternative. This article has provided an ultimate iPhone data recovery software, Eassiy iOS data recovery. The software works without operating system limitations, retrieves over 30 data types, suitable for all iOS models, is fast and is reliable.