Recording a PC screen for a YouTube video for your audience shouldn't be a daunting task. Perhaps you're looking to create YouTube how-to videos, game tutorials, webinars, or an online lesson by screen recording content on your PC screen, you need a reliable screen recorder software to carry out such tasks seamlessly. But not just any screen recorder because some charge huge bucks and still lack simple features to capture YouTube efficiently and in the desired manner, like HD recording, options to draw on the screen, webcam overlay, voiceover, and whatnot.
To make your job easier in finding the best screen recorder for capturing YouTube videos, we have compiled a list of the ten best screen recorders for PC including free and paid ones that you can always rely on for an easy PC screen recording for YouTube tasks. Besides, these free and paid screen recorders for PC are not only suitable for screen recording PC for YouTube but also for capturing anything on the screen. Keep reading to check out these tools features, and their pros and cons to select your choice.
Part 1: 5 Effective Screen Recorder for PC for YouTube
As you will find out later in the guide, there are some free options to record on YouTube. However, the best tools to do the job are the ones that charge money. But in return, the paid tools offer useful features to record YouTube professionally. So, let's look at the paid screen recorders for PC to record YouTube first:
1. Eassiy Screen Recorder Ultimate (Users Choice)
To sum up Eassiy Screen Recorder Ultimate in one sentence — this screen recorder for PC offers whatever you need for screen recording. Be it any type of content you want to record, online tutorials with webcam, instructional videos with annotations and drawing options, gaming content with voiceover, software demos, or more. Eassiy Screen Recorder Ultimate is the tool for all your needs.
There is even an audio management system that allows you to adjust the sound levels, remove background noises, and enhance audio quality. Plus, there are several editing options like trimmer, gif maker, and audio overlay. But what's exceptional is Eassiy's simple UI that allows anyone to create amazing content within minutes.
It does not allow you to record anything for more than three minutes with the free version. But once you get your hands on the premium version, you will have your hands on the most powerful screen recorder for PC out there.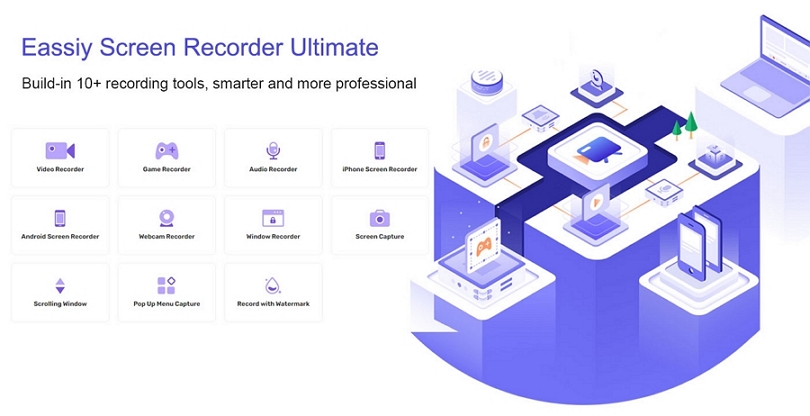 Key Features:
Record YouTube screen, YouTube screen + webcam, YouTube in full screen, or just part of the YouTube screen.
The Follow Mouse Recording moves the recording area with mouse movements.
Scheduled recording lets users record YouTube screen automatically, making it suitable for recording live streams even when you are out.
You can save the YouTube recording in any format, given all formats of images, videos, and audio are supported.
Scrolling window to take a full screenshot on Mac, Android, iPhone, and Windows devices during screen recording.
Pros:
Rich features: More than 10 screen recording tools, can record any screen on Windows, Mac, Android, or iOS devices.
Many features to improve your recording efficiency: schedule recording, auto-stop recording, screenshot while recording, real-time-annotation etc.
Industry-leading advanced features: Only record a specific window you want no lag without any distractions, follow mouse recording etc.
Cost-effective tool: you can't find similar tools with so many features for such a price
Cons:
The free version allows you to record content of up to 3 minutes only.
2. TinyTake
TinyTake is one of the few screen recording tools that comes with free storage. Even the free version allows you to save up to 2GB of content. But when it comes to the Jumbo plan, you can save up to 1TB of video content in its cloud. Be that as it may, TinyTake promotions revolve around the annotation features it includes. And for a reason: it does not have much to offer besides annotating the videos.
So, as long as you want to record online tutorials, product demonstrations, or even YouTube videos that need annotating — TinyTake is the tool for you. However, the annotation tool comes only with the most premium plan, the Jumbo, which costs around US$ 99.5/year.
TinyTake's Standard and TinyTake's Plus are also subscription-based plans but are good for nothing! Yes, the Standard option allows you to record up to 15 minutes of videos and save them in the cloud. The Plus plan adds another 15 minutes and lets you record up to 30 minutes of video.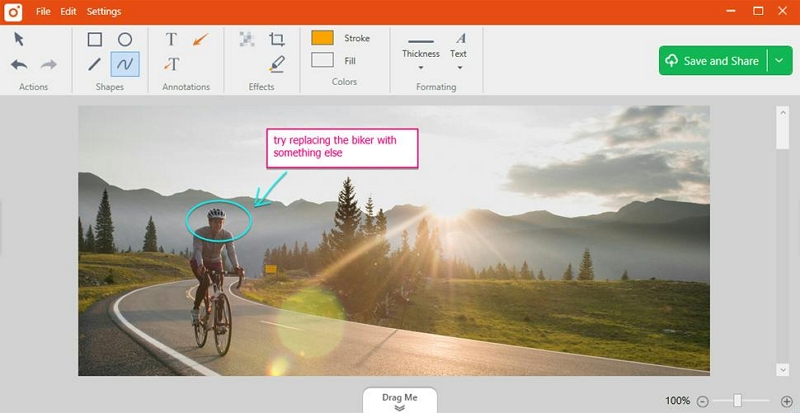 In all, if you need a screen recorder for Windows with annotations capabilities, the Jumbo is considerable. Else, it is better to choose a free screen recorder for PC, like the ones mentioned below.
Key Features:
Record up to 60 minutes of the screen with facecam.
You can store videos in the cloud, up to 1TB.
You can easily annotate the videos and adjust the annotations on the video frame to point to a part of the video.
Online web gallery.
Pros:
A simple and fun tool for users looking to annotate their videos.
You can upload the videos to the cloud directly.
No ads and promotions with premium versions.
24/7 chat and support with Jumbo plan.
Cons:
You can record up to 60 minutes per session.
No advanced functions like Auto-scheduler in Eassiy.
Annotations, annotations, and annotations — no other feature besides this.
Not cost-effective!
3. EaseUs RecExperts
EaseUs RecExperts is a simple, cost-effective, and feature-rich screen recorder for PC that comes with tons of options and share options. You can choose to record the entire screen, custom screen, or with webcam overlay. What's cool is that EaseUs RecExperts, like Eassiy Screen Recorder Ultimate, allows you to record the webcam overlay in numerous shapes, like elliptical, oval, rectangle, circular, and more.

The user interface is not only simple, but it is elegant to look at, which will make the recording process fun. There is also an auto-split option to separate long videos with a click of a button. The subscription plans look cost-effective, given you will have your hands at multiple editing options and export options. Still, unlike Eassiy Screen Recorder Ultimate, EaseUs RecExperts does not feature any audio management system. Plus, EaseUs Experts does not support 4K recording.
Key Features:
You can record videos of any length in 1080p quality.
Auto recorder — set start and end time.
Extract audio from video. Add voiceover.
Add intro and outro to the auto-split videos.
Pros:
Free upgrades with the lifetime license.
You can save the video in up to 10+ formats, including MP4, MOV, AVI, MP3, PNG, etc.
The software works perfectly on low-end computers.
Record YouTube audio or video independently or both simultaneously.
Cons:
It does not support a 4K recording.
No advanced options like editing features that allow you to add annotations, shapes, and drawings.
Suitable for recording the YouTubescreen, not creating content for a professional environment.
4. ScreenFlow
ScreenFlow is the ultimate screen recorder for online tutors, industry professionals, and anyone looking to create instructional videos or something along that line. Starting with its price, ScreenFlow costs around US$ 149/year + US$ 60 if you want to access the stock library. Plus, it is available for Mac devices only.
No doubt, for the price demanded, you will have the best screen recorder at your hand. There are over 500,000 royalty-free images, sounds, and video clips to use in your videos, even for commercial purposes. And besides that, ScreenFlow includes multiple editing options that you can use during post-production and upscale your videos.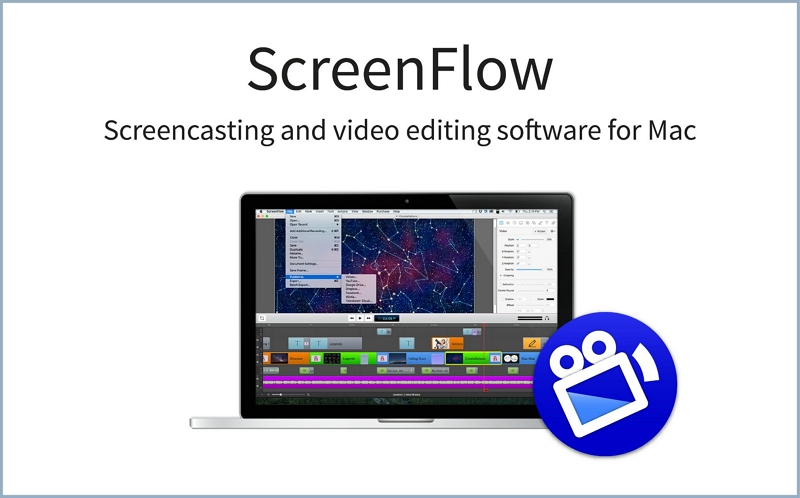 Key Features:
Add transitions, text animations, video animations, freehand annotations, multi-channel audio and more.
Use readymade Styles and Templates to make editing a series of Software tutorials quicker and easier.
Level up your videos with access to over 500,000 unique images, audio & video from the royalty-free library.
You can add animate graphics, titles and logos with built in video and text animations.
Pros:
Cool and advanced features to make any type of instructional video.
You can streamline and manage your videos into a dedicated folder and organize it.
Closed caption support. Plus, you can even burn ADA subtitles into the videos.
You can directly publish your content to YouTube or Vimeo.
Cons:
A costly tool aimed at only online creators. Not for publishing gaming content.
A Mac-affair only!
5. MadCap Mimic
MadCap Mimix allows you to create fully interactive demos, videos, tutorials, and software simulations. Its layout is based on a Multiple Document Interface, so if you need a flexible workspace environment, MadCap Mimic is the tool for you. However, it is not suitable for all types of content creators, given MadCap Mimic is aimed at software developers who want to simulate their software to the world.
You can record full-motion videos, take screenshots and compile them to make a video, or automatically record a step that users have to follow to accomplish a task in the software. There are several editing options, like you can modify the text bubbles, cursor movements, or timing. Plus, you can add objects, music, narration, or special effects.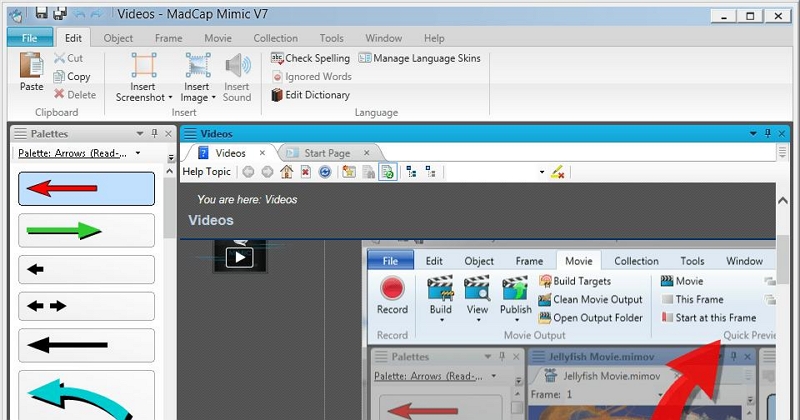 Key Features:
You can choose one or more output formats. Or you can output straight from your operating system's command line.
iPhone and YouTube support if you generate the output using the HTML5 format.
Enjoy smoother animation and transitions — the screen kind of flows seamlessly while shifting from one page to another.
Pros:
A rare tool that is aimed at software developers looking to explain their software.
You can quickly generate output format files, including for Microsoft Silverlight, XPS, Adobe Flash, AIR, PDF, and Mimic Movie format.
Audio narration features are available, along with several audio control options.
Cons:
Aimed for software developers looking to create software demos. Not for a typical user.
Complex user interface.
Part 2: 5 Free Helpful Screen Recorder for PC for YouTube
The above-mentioned PC screen recorder for YouTube tools comes at a high price, given they include loads of features necessitated by professional content creators. But if you are a beginner and still do not have the budget to invest in a costly screen recorder on Windows 10 for YouTube, this list of free screen recorders will help you.
1. iSpring Free Cam
iSpring Free Cam is aimed at educators, online tutors, and anyone who wants to create professional-looking videos for online teaching. There are two versions of the iSpring Cam. The professional version costs US$ 227/ year. And it comes laden with features annotation adder, transition effects, a multi-track timeline, and more.
iSpring Free Cam, on the other hand, allows you to capture the screen with a microphone or internal audio. There are some added features like an audio management system, a highlighter to stress important points and a video trimmer. But you can only record in 720p quality. The good thing is there are no watermarks and no time constraints.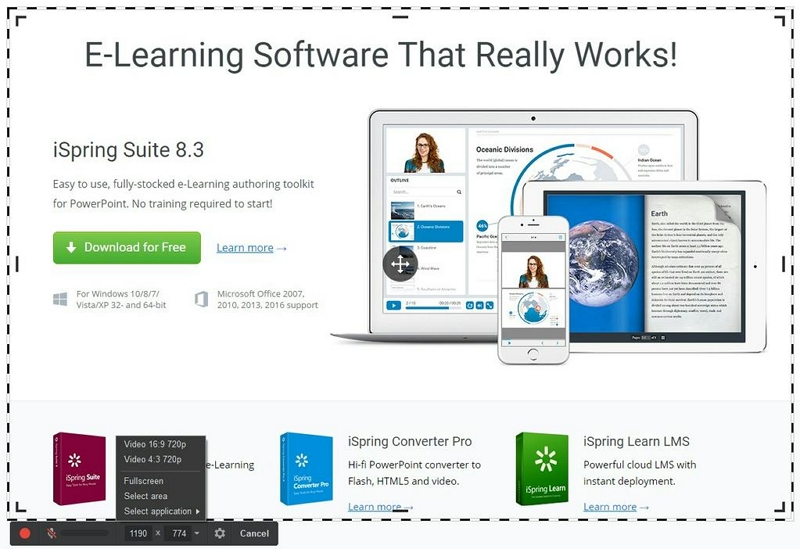 Key Features:
Capture the entire screen or select custom area to record.
Record system sound plus microphone sound. Plus, an audio management system to control sound levels.
The trimmer allows you to delete unnecessary parts, remove background noise, and polish your audio files.
Share the video on YouTube after creating. Or save it in local library in WMV format.
Pros:
The interactive canvas features allow you to add images, objects, shapes, and annotations to the video.
The multi-track editor lets you work on two or more videos simultaneously.
A clean and simple user interface is helpful for beginners and mid-level creators.
The Pro version includes several advanced features like smooth transitions, multiple video formats, and more.
Cons:
You can only record in 720p quality.
No option to record the webcam with the free version.
You cannot include a separate voice-over during post-production with the free version.
Even the Pro version which costs US$ 227/year is not cost-effective, given that Eassiy offers more for less.
2. ShareX
ShareX is one of the best free screen recorders for PC that you can use to create content for YouTube. Thanks to the software being open-source, numerous developers have worked on the ShareX project. Needless to say, with 14 years of continuous development, ShareX has become one of the best free screen recorders on the internet.
There are no time constraints, no watermarks, and the software allows you to record up to 1080p quality. It supports over 80 destinations, including several LMS, YouTube, Facebook, LinkedIn, and Twitter. And although all the features of ShareX shout out that it is one of the best screen recorders for PC to record YouTube videos, its complex user interface will test your patience.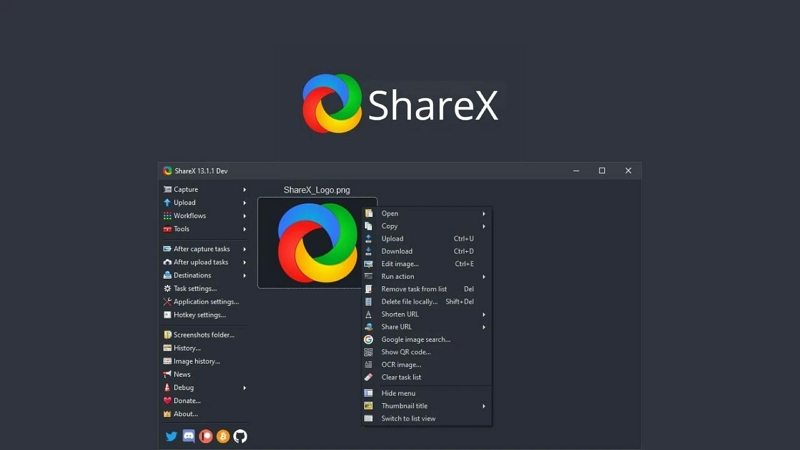 Key Features:
Easy screen capture sharing; supports over 80+ destinations.
Full screen, custom screen, two screen recording.
Auto capture, scheduled start time, and end time.
Multiple shapes for recording, including rectangle, elliptical, oval, and more.
Pros:
A truly free and open-source software with no ads and signs ups!
A speedy and lightweight tool, not heavy on physical resources.
Setup hotkeys and use keyboard shortcuts to control the recording.
Customizable workflows, save presets, and start recording with a mouse click.
Cons:
No drawing on the recordings.
The interface is complex and will test your patience.
There are no advanced features in ShareX whatsoever.
3. VLC Media Player
The VLC media player is not just an exceptional multimedia player; it includes several editing options. One such valuable feature is "Screen Recorder." All you have to do is go to View>Advaced Controls. And select Open Capture Device. Needless to say, the VLC media player is free, open-source software. So, you do not have to pay anything. Simply head over to the official VLC site and download the software.
But, of course, do not expect any other feature whatsoever. You cannot control the sound levels and cannot hide the cursor. Plus, there are no options to edit the recordings too. In all, VLC is suitable for recording something for personal use.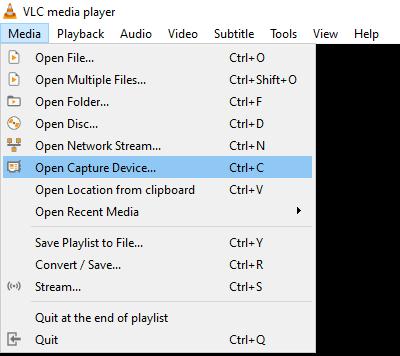 Key Features:
You can play multimedia files using the VLC media player.
It allows you to capture anything on the screen.
You can trim the videos after saving them in the local library using the VLC media player.
You can change the speed of the recorded video.
Pros:
Free!
Simple, every Windows user is already used to the tool.
There are some sharing options.
It is available for Mac, Windows, and Linux.
Cons:
No basic capturing options, let alone editing and advanced features.
No custom recording.
You cannot control the audio levels.
4. Screen Capture
Screen Recorder is another prominent screen recording tool for PC that includes all necessary functions to create for YouTube. There is also a premium version that takes things to the next level. But even the free tool includes several valuable features like recording in HD, webcam recording, audio management, and more.
You can either download the desktop tool. Or use the Chrome extension to capture the screen quickly and easily. The simple user interface is another substantial thing about Screen Recorder. Be it experts or novices, the free Screen Recorder from Movavi is designed to capture the screen as simply as possible.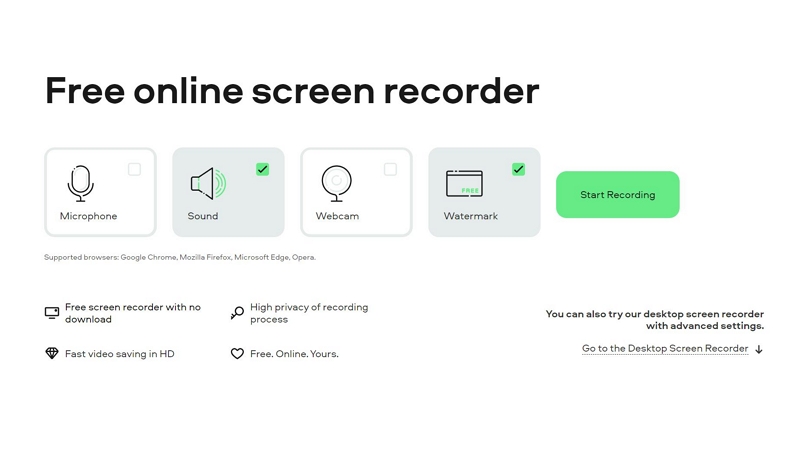 Key Features:
Capture the entire screen, custom scream, or screen and webcam simultaneously.
It supports recording in HD quality, i.e., up to 1080p.
Clear privacy features, indicating all your recordings will be safe.
It supports a microphone and voiceover.
Pros:
Almost all the features of Screen Recorder are free. (It is a side product from Movavi).
You can use the Chrome extension. Or download the PC app if needed.
Reliable and speed performance.
No time limits.
Cons:
Watermark on the recorded videos.
5. Ezvid
Ezvid is yet another popular choice when it comes to a free screen recorder for PC to record YouTube videos. You will not find many advanced tools. But as long as you want to record the screen for 45 minutes with audio options, Ezvid is the tool for you. The interface is simple and clean. Plus, due to the lack of advanced functions, the options are neatly arranged, and everything is pretty much self-explanatory.
Be that as it may, there are some fun features within the application. For instance, you can draw on your videos during live recording. Plus, there is some royalty-free music to include when recording the gaming content. Additionally, the speed-control button lets you change the speed of the video after recording.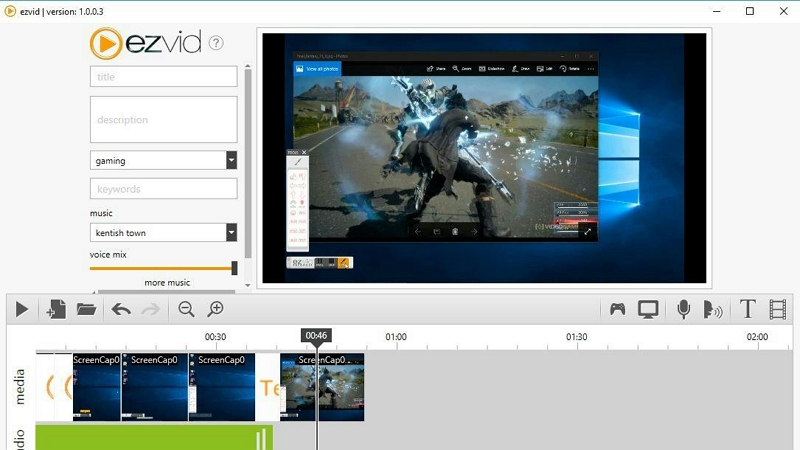 Key Features:
Fast & Easy Screen Recorder.
Instant Facecam & Voice Synthesis.
A simple and awesome Video Editor.
You can draw on your screen.
Pros:
You can add free music into the videos.
The app is completely free to use.
Easy to use speed controller to increase or decrease the video speed.
Instant slideshow maker.
Cons:
The recording time is limited to 45 minutes per session.
Not available for Mac users.
Part 3: What's The Best Way to Record YouTube on PC?
Be it recording YouTube or creating gaming, tutorials, or instructional videos for YouTube, there is hardly any tool that matches the simplicity of Eassiy Screen Recorder Ultimate.
Here's how to record YouTube or screen using Eassiy Screen Recorder Ultimate:
Eassiy Screen Recorder Ultimate includes several features to make your YouTube recording outstanding. However, here's a quick view of how the Eassiy Screen Recorder Ultimate works.
Step 1. Install the tool on your Mac or Windows computer. Start the Eassiy Screen Recorder Ultimate program > navigate to the top-right corner of the page and click on 'Fullscreen' to record the entire YouTube screen. You can also record only a specific section of YouTube by clicking on 'Custom', then selecting your preferred dimension. Afterward, turn in the toggle next to 'System Sound'.

Step 2. Open the YouTube app. Play the desired video that you want to record. Then hit the orange 'Rec' button to start recording the YouTube screen.
Step 3: The Eassiy program will start to record YouTube screen as per requirements. You can make screenshots during this time by clicking the Camera icon displayed at the bottom right-hand side of your screen or make real-time annotation.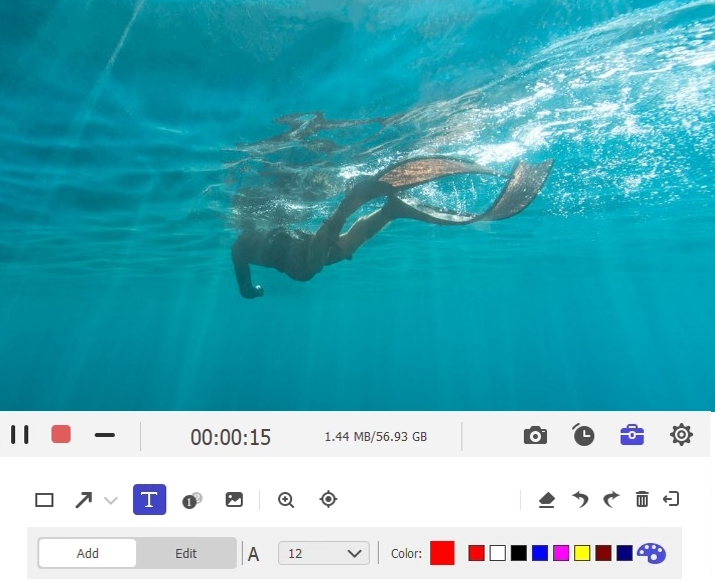 Step 4. Finally, click on the red square-shaped icon to stop recording the YouTube screen. Then, edit and save the recorded video or share it on other social media platforms.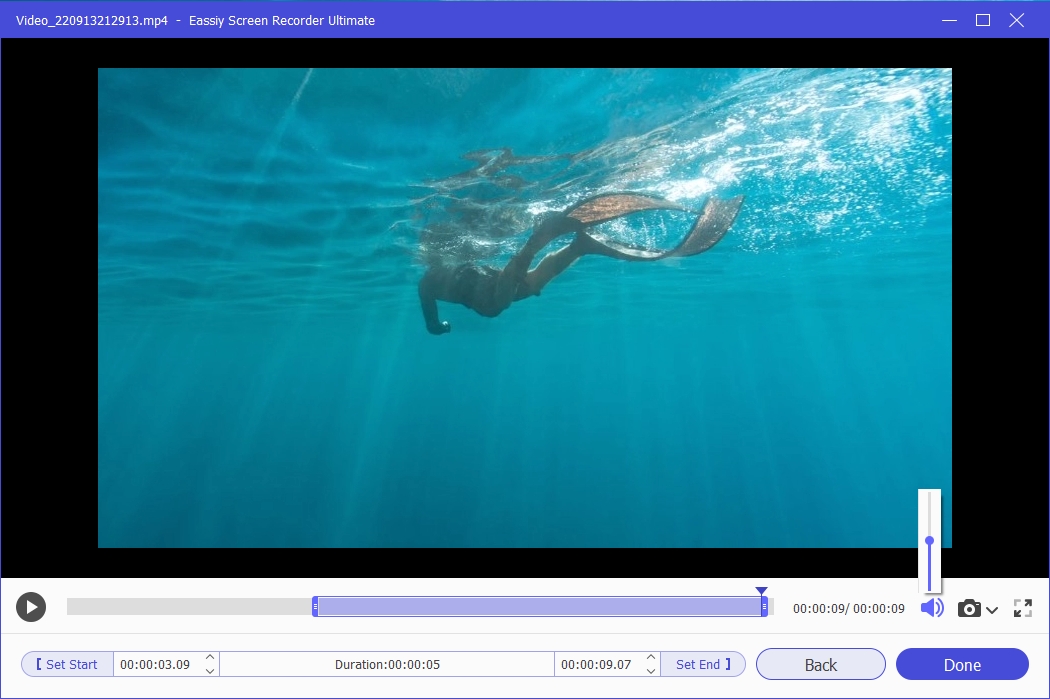 Bonus: You can also perform scheduled screen recording tasks to record YouTube live streams or events by using the 'Schedule Recording' feature. And you don't necessarily need to stay in front of your PC during this process as there's an auto-stop that can help you automatically end the recording operation.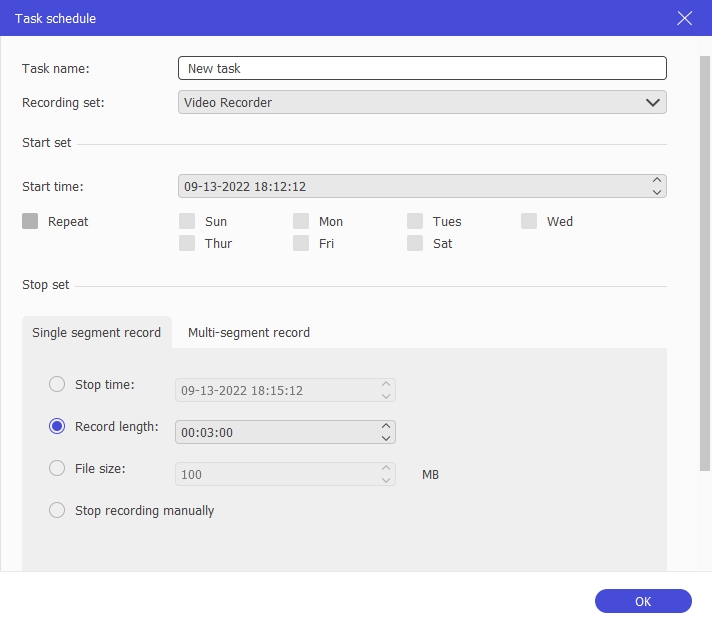 The process is as simple as that. All it takes is just a few clicks.
Conclusion
All these tools are made for the same function, i.e., record PC screen. However, they differ widely when it comes to features and use cases. Still, if you have some doubts about how to choose the best screen recorder for capturing YouTube videos, here's what you have to keep in mind while choosing a screen recorder: Ease of use, features, cost-effectiveness, support, and user reviews.