"Hello, What is the best hidden screen recorder for PC/Mac?" A straightforward answer to that question is "The best-hidden screen recorder on Windows/Mac/online is that which has all it takes to satisfy your requirements".
Irrespective of why you need a hidden screen recorder, the fact is you need a reliable tool to perform the task seamlessly. But, just as we all know, a lot of the screen recording tools available online claim to offer the best stealth recording ability, of which only a few of them have what it takes to satisfy stealth screen recording requirements. So, with that in mind, our team of experts took up the task to research the best-hidden screen recorder for Windows/Mac/online that ticks boxes around.
This post is an unbiased review of the best-hidden screen recorder for Windows/Mac/online - the tools introduced here have been reviewed based on stealth screen recording standards, and they've all passed the requirements to attain a position on this list. So, don't hesitate to check every one of them out and make your choice.
Part 1: Best Hidden Screen Recorder for Windows - Eassiy Screen Recorder Ultimate
The first on the list is Eassiy Screen Recorder Ultimate - A tool that has proven to be the best in almost every aspect of screen recording. Eassiy Screen Recorder Ultimate is not just an ordinary hidden screen recording tool, but a really advanced one that's packed with lots of features that facilitate quick and easy screen recording operation. This tool boasts the best screen recording and editing ability stealthily. It doesn't matter if you're looking to record PC screen hidden with audio or not, Eassiy supports the best tools you can always rely on anytime. From recording webcam with screen to recording gameplay, sharing recorded videos to third party platforms, and lots more, this tool anyone would surely want to have for his/her hidden screen recording tasks.
Key Features
Lock recording windows and record gameplay without any distraction.
Record webcam with screen and share screen recording videos to other platforms in just one click. You can even continue unsaved recording.
Record computer screen hidden with high-quality up to 60fps.
Besides recording PC screens stealthily, Eassiy also allows users to record screens on Android or iOS devices concisely.
Take advantage of the set hotkey, real-time annotation, scheduled recording, and lots more to polish recorded video output quality.
How to use Eassiy to Screen Record PC Secretly
Step 1: Download and install Eassiy Screen Recorder Ultimate software on your computer.
Step 2: Launch the tool and click on 'Video Recorder' from the main page.

Step 3: Set up the tool by completing the on-screen instructions. Then choose the part of the screen where you want to record by clicking 'Full Screen' to record your PC full screen or 'Custom' to record specific areas of your PC screen.

Step 4: Eassiy will start to record your PC screen secretly. During this time you can screenshot the recordings, adjust volumes, and make real-time annotation.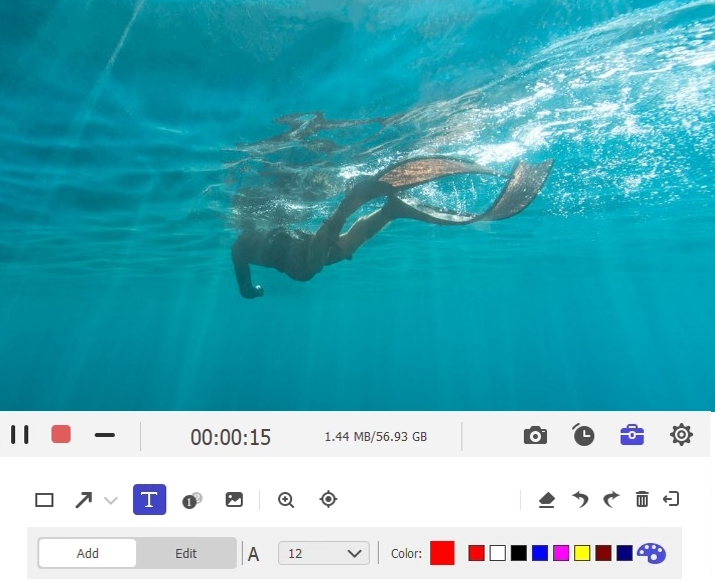 Step 5: Finally, click on 'Stop' to end the recording and preview the recorded videos. Then, tap Done to complete the process.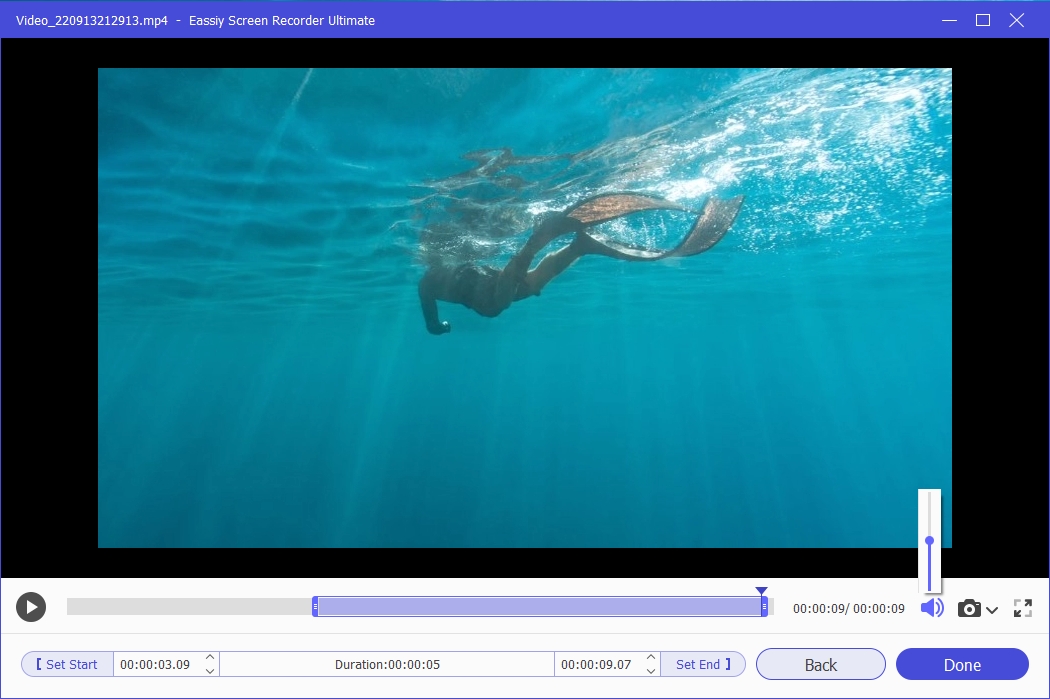 How to secretly record android/iPhone screen on computer
Besides secretly recording computer screens, Eassiy Screen Recorder Ultimate can also record Android/iPhone screens smoothly. It supports helpful features that make the process very concise and fast. All it takes is just a few clicks. The steps illustrated below explain how to secretly record Android/iPhone screen on computer using Eassiy.
Step 1: Install Eassiy Screen Recorder Ultimate on your PC and launch it.
Step 2: For Android, connect the device and the PC to the same Wi-Fi connection, while for iPhone, connect your iOS with Airplay.
Step 3: For Android, install an Eassiy app on your Android phone, tap on the "Detect" icon to your device, click it to start casting screen.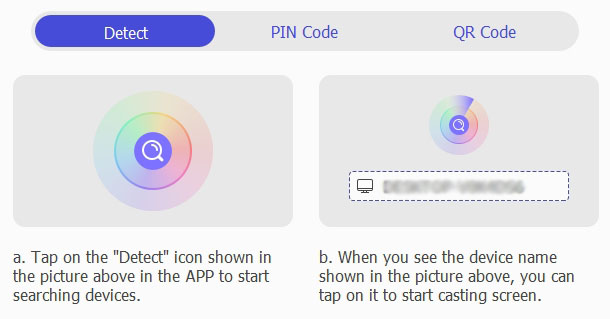 While on an iPhone, locate 'Screen Mirror' and tap on it.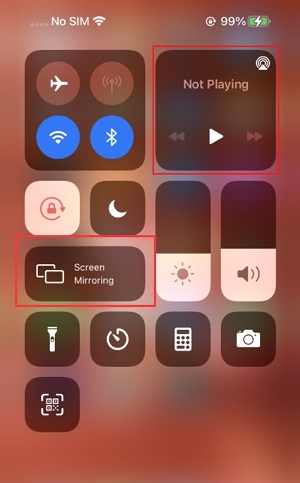 Step 4: Eassiy Screen Recorder Ultimate will begin to screen record every activity on the target Android or iOS device to your computer screen.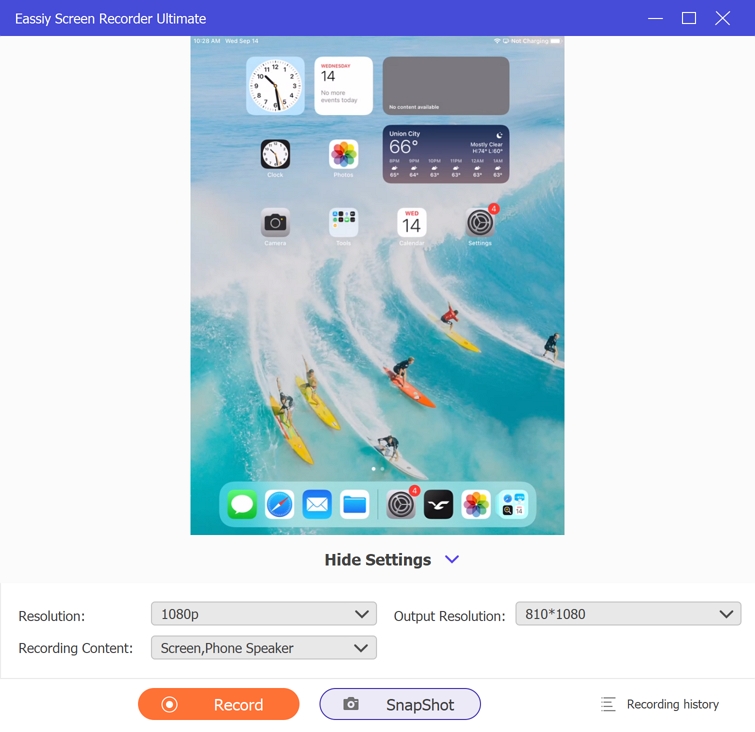 Step 5: Now, click Record button to start recording.
Part 2: Best Hidden Screen Recorder for Mac - QuickTime
QuickTime is a free tool on Mac computers that's popularly known for its great video editing abilities. But do you know you can also secretly record screens on Mac with QuickTime? Don't be surprised, you read that right.
QuickTime can help you record your PC full screen secretly using a variety of interesting features. The tool is high-intuitive and any user can navigate his/her way around its interface without hassle.
Key Features
Allows editing videos on Mac in a very concise and easy manner.
Screen record Mac screen secretly using basic screen recording tools.
It's 100% free and doesn't require the installation of an app.
The learning curve is very straightforward.
How to Record Mac Screen Secretly Using QuickTime
Step 1: Open the QuickTime Player tool on your Mac computer.
Step 2: Navigate to the top bar and click on 'File', then select 'New Screen Recording' from the drop-down list that appears.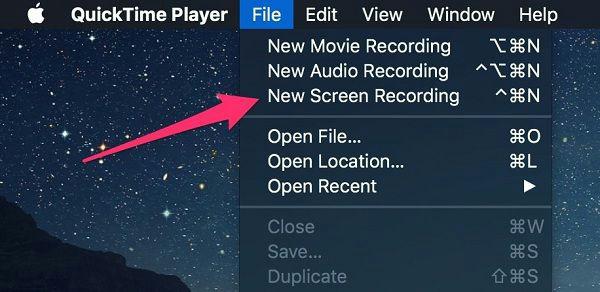 Step 3: Tap on the Record button to start recording your Mac computer screen secretly.

Step 4: After the screen recording is completed, tap the same button to end the operation.
Part 3: Best Hidden Screen Recorder Online
Are you looking to record your Mac or Windows computer screen from your browser app? You need the best-hidden screen recorder online to make that possible. Apowersoft's free online screen recorder is a free tool that allows users to record different types of operations on their PC screen directly from their browser. The tool doesn't require the installation of any app, and it has a very straightforward learning curve, making it very easy to understand by any user. Honestly, the Apowersoft screen recorder is a decent option for anyone who wants to record a PC screen hidden online.
Key Features
It's a 100% web-based tool.
Easily include a webcam in screen records.
Support annotation for users to highlight important elements in screen recordings.
Allows sharing of screen recordings to YouTube.
How to Use Apowersoft to Record Screen Online Secretly
Step 1: Visit Apowersoft online screen recorder website and click 'Start Recording'.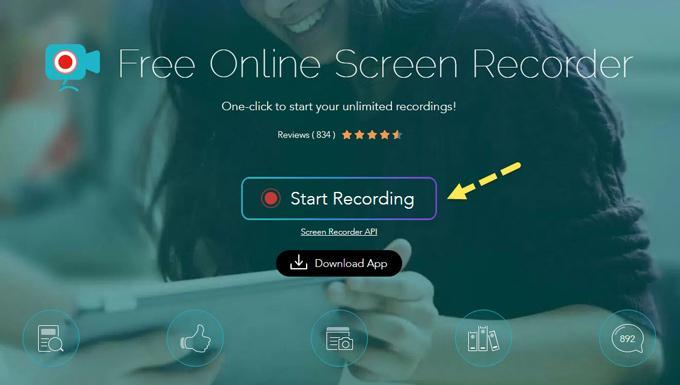 Step 2: Click 'More' to Configure the recording settings like bit rate, frame rate, video format, recording mode, etc.
Step 3: Click on the 'Rec' button to start recording on the PC screen.

During the Recording, you can launch the annotation panel to add text, lines, arrow, etc.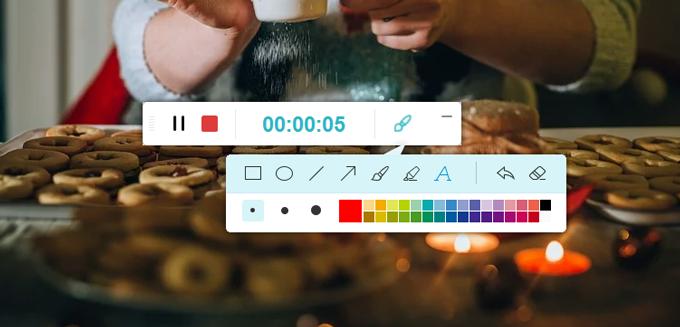 Step 4: Finally, click the red Square button to screen stop recording operation.

Save the recorded video file in your preferred format.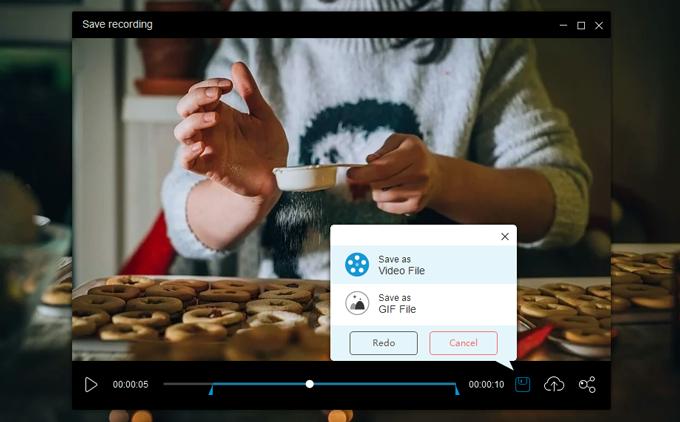 Conclusion
Whether you're looking to record screens secretly on Windows, Mac, online, or your mobile device, this article has covered every necessary step you need to know to get the job done perfectly. In the article above, you'll find the best-hidden screen recorder for PC and mobile. Plus, you'll learn how to record Mac secretly without a problem. Don't hesitate to drop a comment and let's know if this guide was helpful.