Lately, there has been lots of controversy about the best tool between Screenflow for Windows and Eassiy. Well, the fact is there's no Screenflow for windows because Screenflow is supported only on Mac. So, if you're thinking there's Screenflow for Windows, unfortunately, there isn't. That being said, to clear the air on the controversy of which is better amongst Screenflow for Windows and Eassiy, we took the legwork to do thorough research to find out more about both tools. This post is an unbiased review on Screenflow for windows and Eassiy screen recorders - it covers all you need to know about both screen recorders. From the key features to the pros & cons, pricing plans, and lots more, don't hesitate to read this article before acquiring any of these screen recorders.
Part 1: What Is Screenflow for Windows?
Compatibility: Mac
Pricing plans: $149/year
As stated earlier, there's no Screenflow for Windows because ScreenFlow is supported only on Mac. Screenflow is a Mac-friendly screen recording and video editing tool to record activities on their Mac screen conveniently. The tool offers intuitive features that allow users their Mac computer screen content for tutorials, online classes, how-to videos, and many more. Although Screenflow is not available for Windows, it can always come in handy for any kind of Mac screen recording and video editing operation. Besides, its interface is very simple and can be easily navigated by any user perfectly.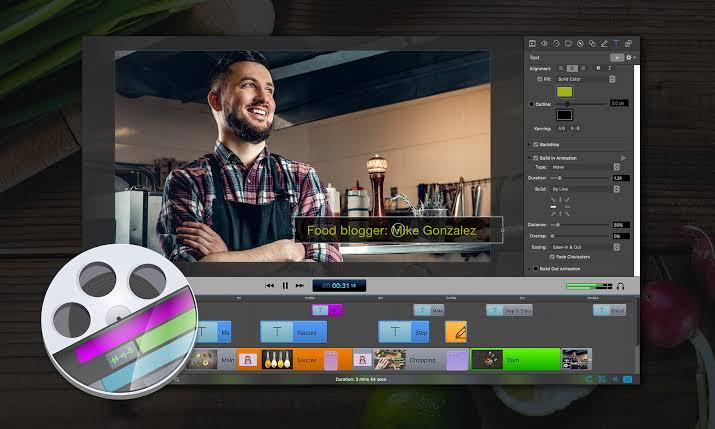 Key Features
Allows easy editing and enhancement of recorded videos.
Support smooth screen recording on Mac and recorded videos can be shared do other platforms.
Well optimized for intel core processor with Intel HD graphics.
Record high-quality videos from gameplay, webcam, Mac full screen, specific windows, and lots more.
Saves recording in different formats efficiently.
How to Record PC Screen With Screenflow
Step 1: Install and launch the Screenflow software on your Mac computer.
Step 2: Click on 'New Recording' from the top left corner of your computer screen, then edit recording settings according to your requirements.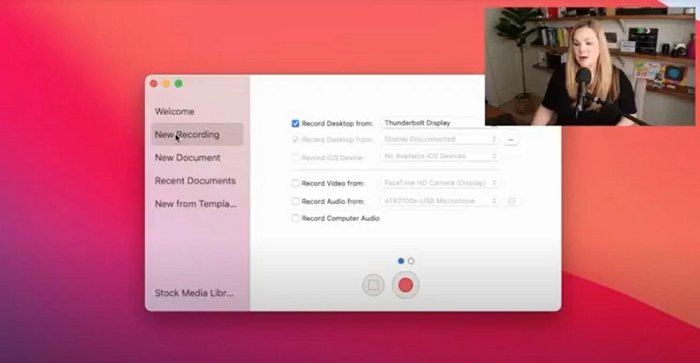 Step 3: Click on any of the buttons below to begin recording the Mac computer screen. By doing so, Screenflow will countdown from 5 to start recording process.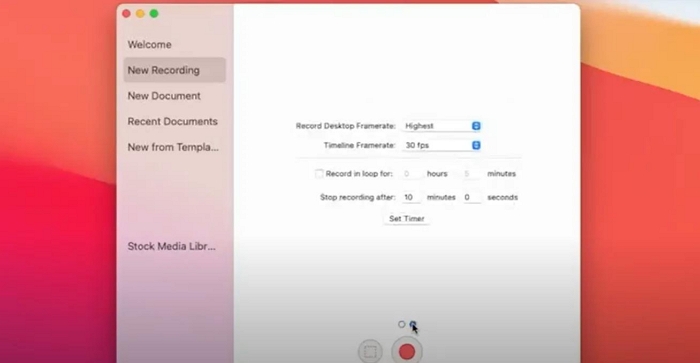 Step 4: To stop recording, click on the 'Stop Recording' button in the Menu bar or just simultaneously click on 'Shift + Command + 2.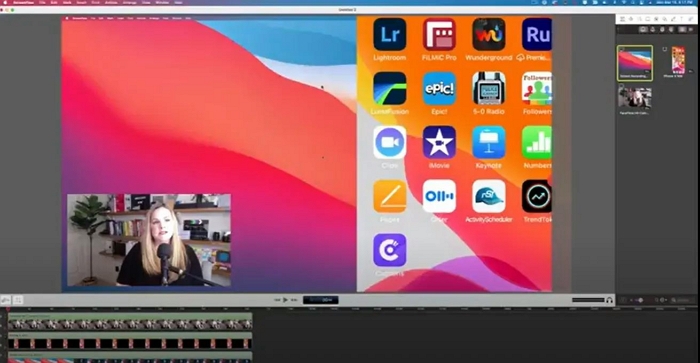 Step 5: Your screen record will be automatically saved to the library of your current Screenflow document. You can save it on your computer or just share to another platform from there.
Pros
You can screen record multiple sources simultaneously.
Edit recorded videos directly from the app.
You can export recorded video in MP3 format
Cons
It's compatible with only Mac computers.
It doesn't support free trial.
Part 2: What is Eassiy Screen Recorder Ultimate for PC?
Compatibility: Mac & Windows
Pricing: Free trial
One-month license: $19.99
One-year license: $39.99
Lifetime license: $69.99
Eassiy Screen Recorder Ultimate, on the other hand, is a professional screen recording software for both Windows and Mac computers that boasts top-notch features that ticks boxes all around. With Eassiy you can perform HD quality recording of your PC screen without lagging, and the availability of sophisticated video editing fools makes it easy for users to edit recorded videos without stress. From trimming to cutting, cleaning audio noise, and doing lots more, Eassiy Screen Recorder got you covered with all you need for PC screen recording at its finest.
In addition to that, Eassiy Screen Recorder can be used for scheduled screen recording tasks for live streams, events, etc, and the availability of auto stop makes it possible to record videos without needing to always be right in front of your PC.
Key Features
Advanced game recorder to screen record gameplay with high-quality without distractions.
Efficient for real-time screenshots and annotation during screen recording operations.
Simultaneously record computer screen with microphone and sound system.
Split screen records into smaller segments and enhances efficiency using set hotkeys.
Quickly take screenshot and scrolling screenshots while recording the PC screen.
Besides PC screen recording, Eassiy screen recorder also supports recording of mobile phone screens.
Customize the recording area on any tutorial, video stream, etc using advanced customization keys.
How to Record PC Screen With Eassiy Screen Recorder for PC
Step 1: Install the Eassiy screen recorder on your Mac or Windows PC and launch the program. Click on 'Video Recorder'

Step 2: On the new interface, click 'Full Screen' if you're looking to record your PC full screen. Alternatively,  if you want to record a specific area in your PC screen, click on 'Custom' and select a preferred dimension.

Step 3:  Now, hit the orange 'Rec' button to start recording your computer screen with high quality. During the recording process, you can make screenshots, add annotations, and do lots more.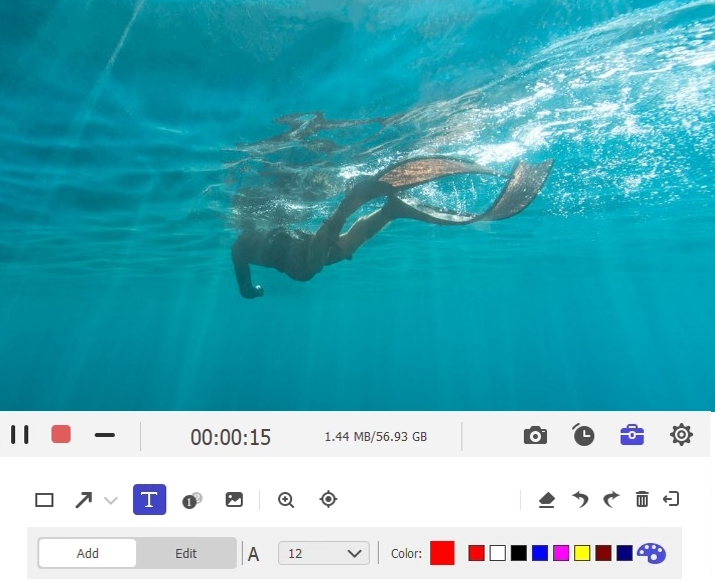 Step 4: If you've completed the screen recording operation, click on the red square-shaped icon to stop the recording operation. Afterward, you can Save the video to your computer or just share it on another platform.
Pros
Its features are highly intuitive and easy to operate.
It used modern AI technology to enhance the quality of recorded videos.
It's fast and reliable on any computer.
Support free trial.
Cons
You need to install an app.
Part 3: Comparison Table: Screenflow vs Eassiy
We've summarized the features of Screenflow for Windows and Eassiy screen recorder in the table below to have a concise comparison of both tools.
Feature

Screenflow for Windows

Eassiy Screen Recorder Ultimate

Trial

Now

unlimited, 3 minutes time limit.

Price*

$169 one-time payment

$69.99 for lifetime
Free updates

User interface

Simple, but every time a new feature is added, it feels a little rough.

Simple and clean, aimed at beginners and mid-level content creators.

Zoom and pan

Yes

Yes

Screen recorder

 Yes

Yes

Real-time annotations

Yes

Yes

Screen record with a webcam overlay

Yes

Yes

Cursor effects

Pointer

Highlighter, pointer, magnifier

Audio control

Yes

Yes

Record voice-over

Yes

Yes

Video file exports

Web, GIF, Apple TV, ProRes,

MP4, MOV, WMV, F4V, TS, WebM, GIF

Audio file export

AAC

MP3, WMA, M4A, AAC

Performance

It works smoothly without lagging.

Works on systems with decent equipment.

System

Mac

Mac & Windows

Capture GIF

Yes

Yes

Move recording area while recording

No

Yes

Take screenshots while recording

No

Yes

Special functions for gameplay recording

No

Yes

Schedule recording

No

Yes

Auto-stop recording

No

Yes

4 Screen Capture Mode

No

Yes
Part 4:  Are There Free Alternatives to Screenflow for PC?
Yes there are free alternatives. However, they're no match to Screenflow itself not to talk of the all-time best Eassiy. We've listed some reliable free alternatives to Screenflow for PC you can try below;
1. OBS Studio
Compatibility: Windows & Mac
Pricing: Free
OBS Studio is a very popular free tool software with lots of helpful features to not just record PC screens but also execute different kinds of audio and video editing. OBS Studio offers a wide range of functionalities despite being free. Yes, it doesn't matter if you're looking to do live presentations, webinars, etc, the tool does the job very efficiently. Besides, it has a very straightforward clean interface, making it easily accessible by any user.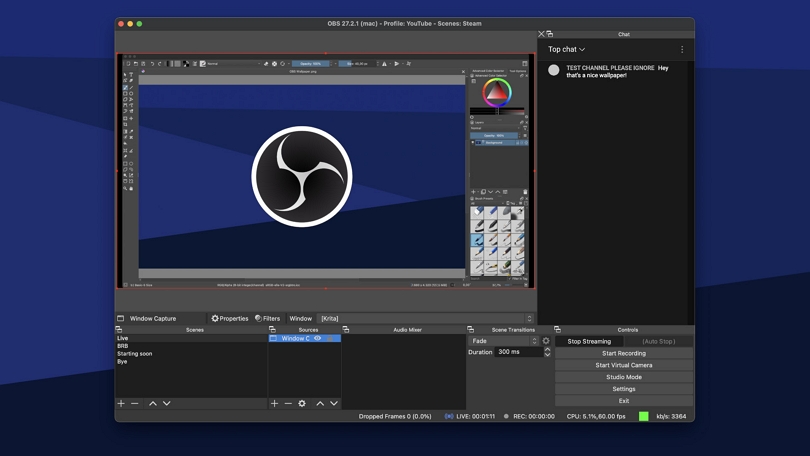 Pros
The tool is very flexible to utilize.
It can always come in handy for game recording and broadcasting live streaming.
It's 100% free and can be used on both Mac and Windows computers.
Cons
It has a high learning curve compared to other tools.
2. Windows Xbox Game Bar
Compatibility: Windows
Pricing: Free
Windows Xbox Game Bar is a free screen recording tool created just for Windows computers to record gameplay on PC screens and do lots more without hassle. Unlike OBS studio, you don't need to install this software on your computer as it's already built-in. This tool has a proven record of working smoothly most of the time, and from research, we discovered its features even matchup features of some other paid tools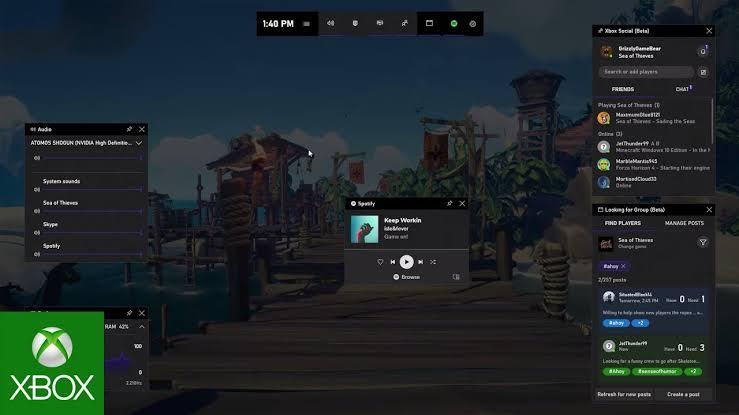 Pros
It's built-in so you don't need to install any software.
The learning of this tool is straightforward to understand.
Cons
It's not effective for long-time screen recording.
You can only screen record PC for a maximum of 1hour.
3. Quicktime
Compatibility: Mac
Pricing: Free
QuickTime is Mac's traditional tool that can be used not just for playing video, but also for screen recording a computer screen.  With this tool, you don't have to install any third-party app on your Mac computer to execute screen recording tasks. Besides, QuickTime allows basic editing like flipping videos, splitting clips, and lots more. The tool is pretty efficient and videos recorded can be used on any platform.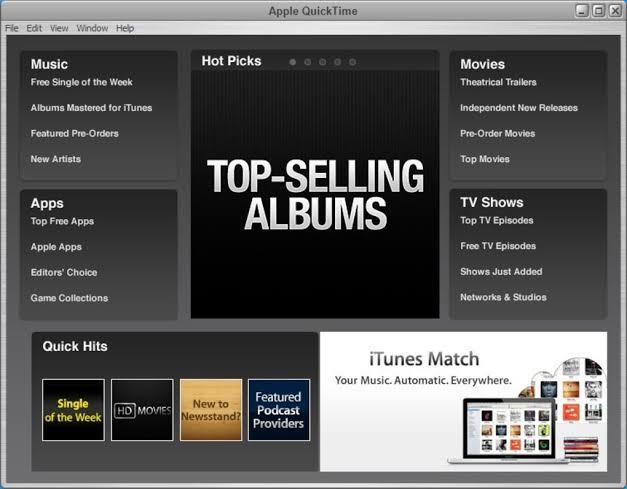 Pros
Support different media formats.
It's 100% free and doesn't require installation.
The tool is simple and lightweight.
Cons
Conclusion
There you have it, there's no Screenflow screen recorder for Windows. However, now you've gotten the heads up on what Eassiy Screen Recorder and Screenflow have to offer, it's up to you to make your choice on which of the tools you think has all of takes to meet up your screen recording needs. Also, you can check the Screenflow alternatives introduced on this page. But in all, we recommend Eassiy Screen Recorder as it's highly compatible with both Mac and Windows computers, and it has more features to offer compared to any other tools discussed in the article above.