Every day, Facebook users publish and watch more than 8 billion videos, or 100 million hours of video, making videos one of the most common post types on this social media site.
Facebook has tight video restrictions regarding file size, resolution, time, and other factors, and failing to adhere to any one of these criteria could prevent a video from being uploaded to Facebook. For instance, you might not be able to post a video to Facebook if it has a high definition or is several gigabytes in size. The platform will also re-encode your video automatically, which can result in a reduction in visual quality. Fortunately, to help solve the problem, we have compiled the top 6 video compressors that you can use to optimize videos for Facebook. In this post, we will also introduce Eassiy Video Converter Ultimate, which is the greatest viable replacement.
Part 1: Is It Necessary to Compress Video for Facebook?
If you want a seamless Facebook video upload experience, you may wish to adhere to Facebook's special video upload standards. The following are the requirements for uploading videos to Facebook:
The preferred video format is MP4 (H264).
Audio Format: Stereo AAC audio compression with 128kbps or greater is advised.
Resolution: 1080p or less.
File Size: Up to 10GB.
Length: Less than 240 minutes.
Data management, video editing, and streaming all depend on effective video compression. Your video's quality could be reduced by lossy compression, whereas lossless compression will preserve excellent quality at the expense of file size. A video can be uploaded more quickly and with little quality loss if it has been compressed. Therefore, in order for HD, Full HD, or 4K video to be of excellent quality and simple to upload to social media sites like Facebook, it must be compressed in order to meet certain technical standards, which include the particular dimensions as given below. The MP4 and MOV video formats are suggested.
Part 2: How to Compress Video for Facebook Easily? [Top 6 Ways]
In this post, we'll discuss the best 6 Facebook video compression techniques as well as how to use the outstanding Eassiy Video Converter Ultimate to compress videos for Facebook. Let's move forward.
Way 1: Best Way to Compress Video for Facebook - Video Converter Ultimate
Eassiy Video Converter Ultimate, which is equipped with all conventional and cutting-edge techniques to compress video for Facebook, allowing users to reduce a video's quality, bitrate, and frame rate, convert to a more aggressive video codec, split a video into numerous brief parts, etc. Eassiy Video Converter Ultimate can convert, edit, compress, generate MVs, create collages, and much more with its 20+ multi-media capabilities. It tops the industry in supported formats with batch conversion and 1000+ video/audio formats. Eassiy's built-in editors are great for increasing your video creation because they provide features like merging, trimming, cropping, adding effects, subtitles, and watermarks, decreasing video shaking, removing video noise, and more.
Eassiy Video Converter Ultimate is a more effective and complete multimedia toolkit. The bulk of tools are accessible in the all-inclusive multimedia program Eassiy Video Converter Ultimate. A number of multimedia file types, including video, audio, GIFs, photographs, MVs, ID3 subtitles, and more, can be created, edited, viewed, and shared using these capabilities.
Key features:
Support for 1000+ video/audio formats and industry-leading batch conversion
Lossless Conversion Technology that is 60x faster
No-quality-loss conversion of up to 8K video
Offers more than 20 multimedia tools for editing, compressing, creating MVs, making collages, and other tasks.
AI technology boosts multi-core processors to increase conversion rates.
Steps to Compress a Video:
Step 1: Open Video Compressor
Locate the Toolbox option at the top of Eassiy Video Converter Ultimate after it is open. Next, select Video Compressor.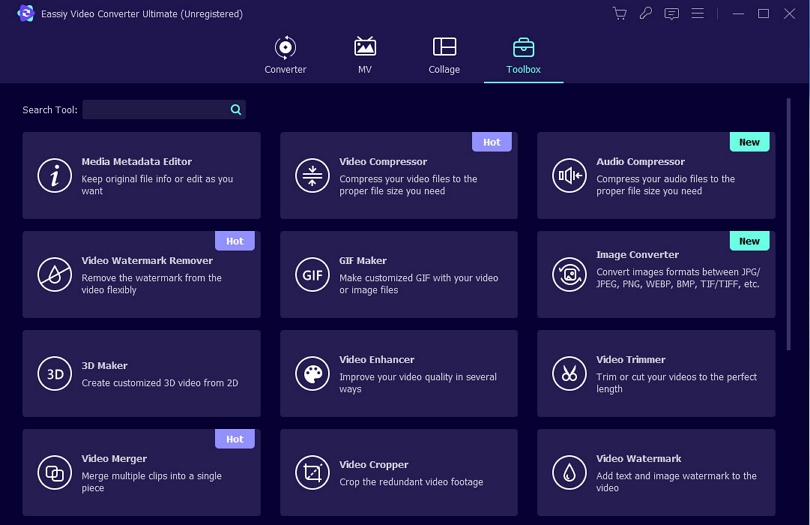 Step 2: Upload the file
You'll see a pop-up window appear. To add a video to a program, either click the "+" sign or drag & drop the video.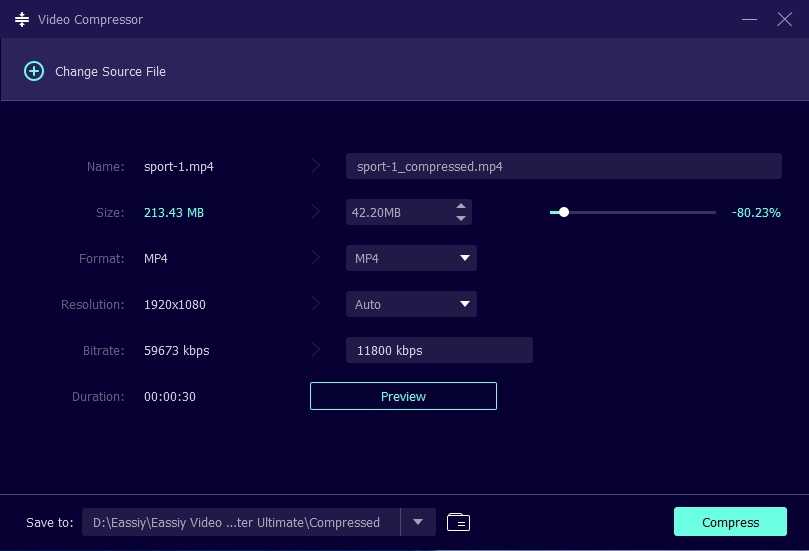 Step 3: Modify the Video Size
Change the video's name, size, resolution, format, bitrate, and export location for the finished product. You can modify the size of the video file by dragging the dot. The file can be compressed to a maximum of 90%.
Step 4: Preview and Compress
After setup, click the Preview button to inspect the video quality. Press the Compress button to reduce the video's size as necessary.
Anyone who wants to create videos of the highest calibre without losing any data should think about utilizing Eassiy Video Converter Ultimate. The Preview and Video Settings feature, which gives you the freedom to choose the type of video you need and to go back and change the settings if necessary, is the main feature of Video Compressor.
Way 2: How to Compress Video for Facebook Messenger Using Handbrake
If you have unmet demands for Facebook video reduction, you can use HandBrake, a free yet feature-rich video converter. You may be familiar with HandBrake because it can rip non-protected DVDs and Blu-ray discs. Actually, it's also a strong cross-platform video transcoder that works with a variety of third-party codecs and video libraries, including FFmpeg, x264, and x265. Let's look at how to accomplish it.
Step 1: Download Handbrake
First you need to download and install Handbrake on your PC and launch the software.
Step 2: Video compression
Select the file and select Open Source to use Handbrake to compress it.
The chosen format is MP4.
Choose the dimensions (typically 1920x1080).
When you pick video, make sure H.264 is the Video Encoder option.
Click Browse in the lower right corner to choose the destination (consider choosing Desktop so the file is easy to find after compression).
Press "Start".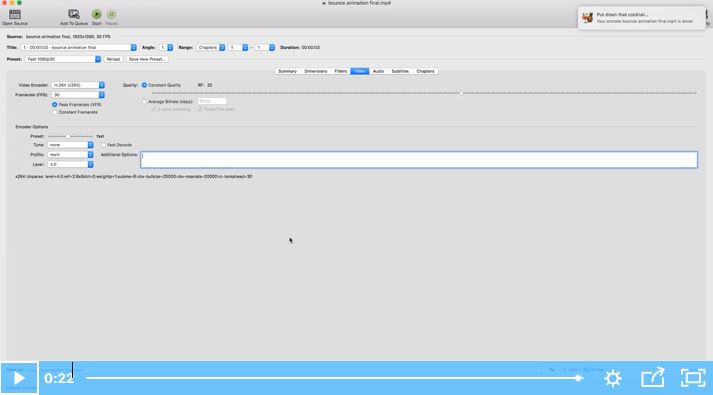 Step 3: Finding your compressed video
Locate your compressed file at the destination you chose (found in the Handbrake's bottom right corner) after your video has finished encoding.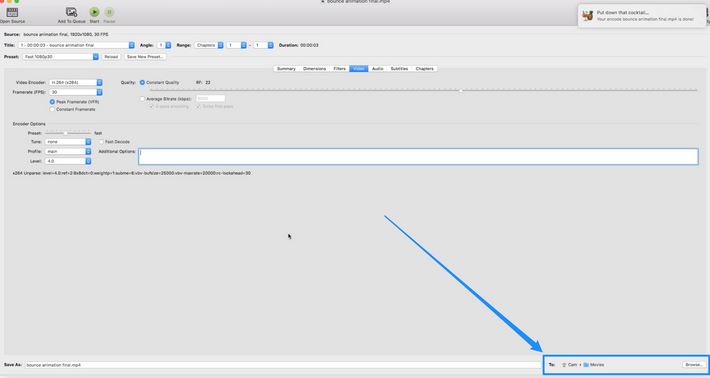 Way 3: How to Compress Video for Facebook with CloudConvert
With the help of this widely used web application, video files can be resized for Facebook without losing quality. Editing the aspect ratio, bit rate, resolution, and other characteristics can be used to compress files. For use on social media platforms like Facebook, Instagram, Twitter, and others, the program supports all widely used video file types, including MP4, OGG, WMV, MKV, FLV, and others. Additionally, CloudConvert supports processing many files simultaneously and file format conversion. Compressed data can be stored to the cloud, such as Dropbox, OneDrive, Google Drive, and Box, in addition to the local system.
Step 1: Open a PC browser and go to https://cloudconvert.com.
Step 2: Select the video files from your computer, Dropbox, and the other sources indicated and add them.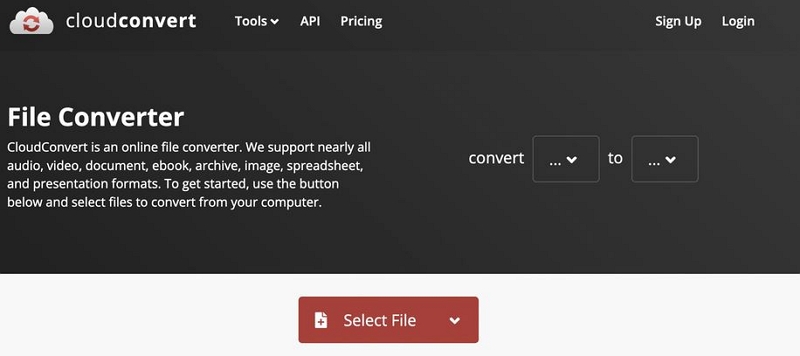 Step 3: Choose Output format, then click the editing symbol to bring up a window with conversion options. Set the video to your liking and then click Okay.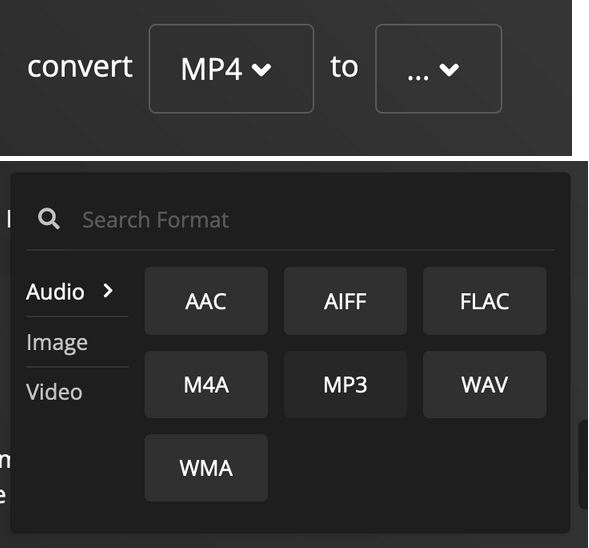 Step 4: To begin the conversion, click Start Conversion. Once files have successfully been compressed, they can be saved on a local machine or in the cloud, depending on preference.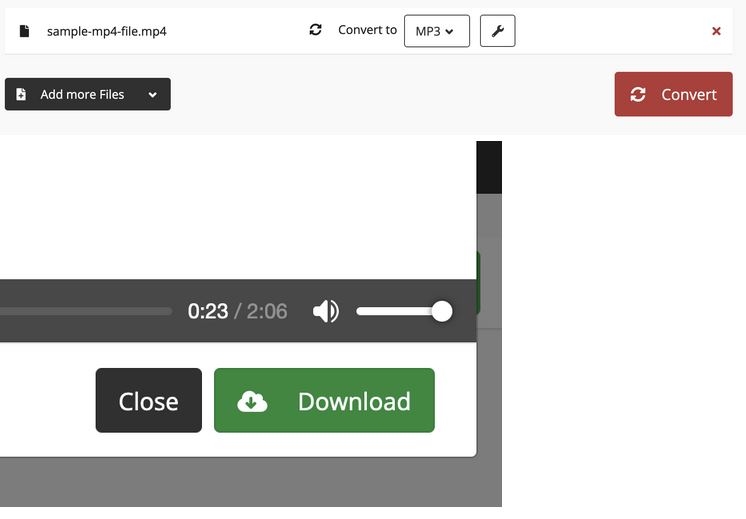 Way 4: How to Compress Video for Facebook Messenger via Freeconvert
Another free internet tool for reducing video size, FreeConvert gives you more control over the output file size for Facebook because you can choose the compression rate using the slider. Additionally, you have the option of choosing a different output format, your desired codec, and, if necessary, resizing the video.
Step 1: Open your web browser and go to https://www.freeconvert.com/video-compressor. Click Choose File, then choose and upload the video from your computer (or drag the video from your computer and drop it inside the Drop your files here box).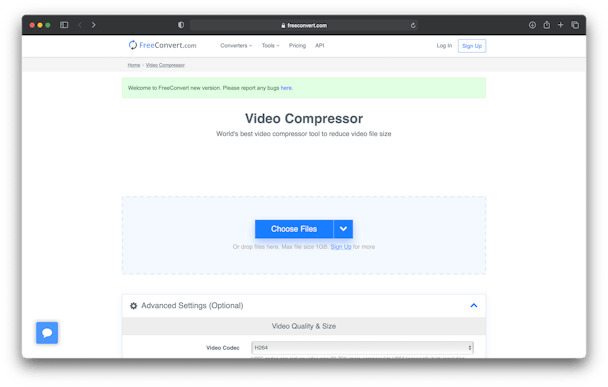 Step 2: To compress videos online, choose an output format, your favorite codec, and the method of compression (by size or by quality), set the compression ratio using the slider, and optionally select a resizing option. Then click Compress Now in the bottom-right corner.
Way 5: How to Compress Video for Facebook by Video Converter
You can change the video format, resolution, or size directly in your browser with the help of the free web application "Video Converter," which converts video files. As a result, you can post such films to your social media accounts on Twitter, Facebook, and Instagram. Additionally, you can post them on streaming websites like Youtube.
Step 1: Click Select file in the main section 1 of the website, then use the pop-up box to choose the source video you wish to compress.
Step 2: Select Open File and hold off on uploading and compressing the video file until Video Converter has finished. Press Convert after selecting your preferred output format. Then wait for the file to convert to the part you want.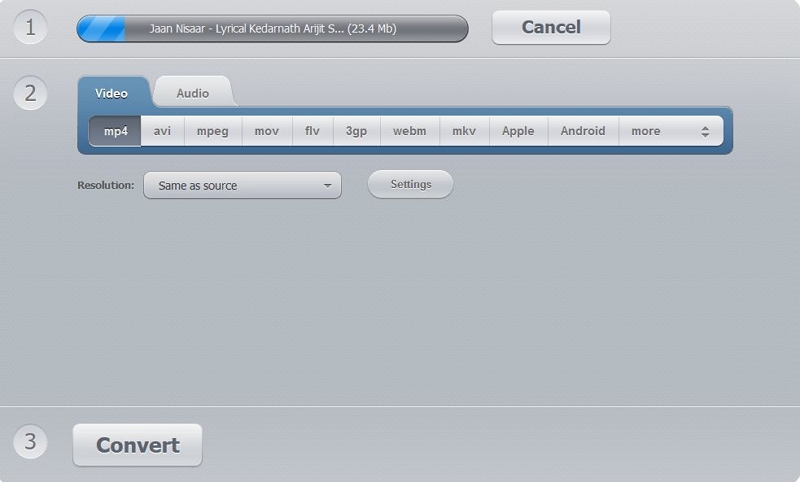 Step 3: Once finished, download the output to your computer by clicking the Download link next to the Completed mark.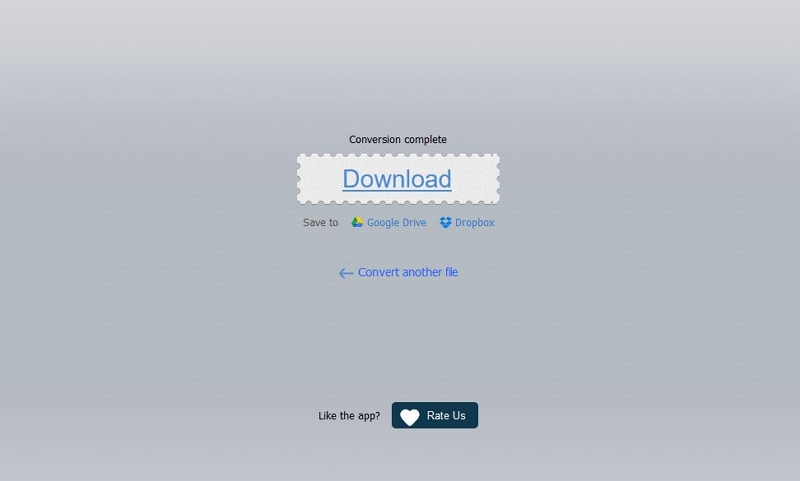 Way 6: How to Compress Video for Facebook Messenger with YouCompress
YouCompress is an online service with a focus on reducing file sizes for Facebook and other social media sites. It offers a simple interface and significantly fewer intrusive adverts. The web tool is a complete compression platform for everyone and all needs because it can compress video, music, PDF files, and even photos.
Step 1: On the home page, click Select file. In the window that displays, choose the source video you wish to compress.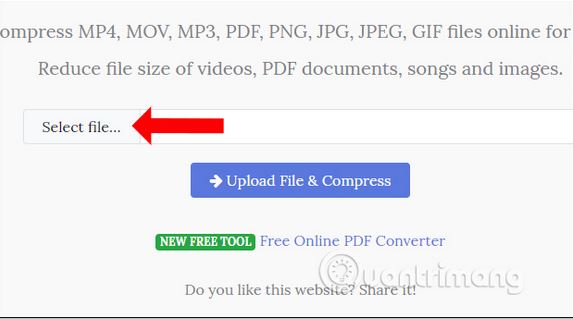 Step 2: Select Upload File & Compress, then watch as YouCompress uploads and compresses the video file. Once finished, download the output to your computer by clicking the Download link next to the Completed mark. You can safely click the Delete file from the server link after the video has finished downloading to take it from YouCompress' server.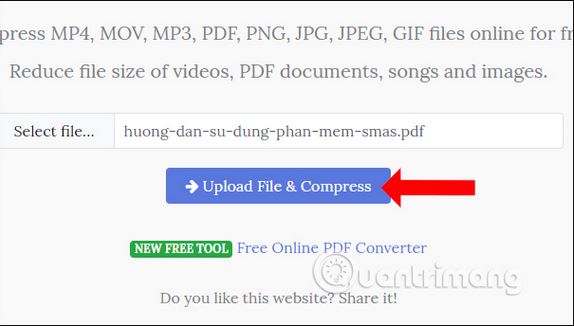 Part 3: FAQ to Compress Video for Facebook
1. How do I compress a video to fit on Facebook?
Pick a format with high compression. You'll choose MP4 as the Facebook video container type, then navigate to the Video section and choose H. 265 (x265) as the video encoder. By adjusting the video resolution, bitrate, frame rate, and other options, you can, incidentally, lower the size of the video file.
2. How can I send a video larger than 25MB on Facebook?
Video attachments larger than 25MB cannot be sent over Facebook Messenger. For seamless Messenger video sending, you must stay inside that limit with the video. You'll need a video compressor or editor to assist you with this. In this case, Eassiy Video Converter Ultimate HD Video Converter Factory Pro is advised.
3. How can I post a large video on Facebook?
Directly post lengthy videos to Facebook.
Launch Facebook in your browser.
Select the page to which you wish to add the videos.
Select the images or videos icon next to your status.
Choose and upload the video file from your device.
To share your video with the world, click the "Post" button.
4. What size would be best for Facebook video?
Given the significance of proper video dimension, 720p should be the best aspect for videos (i.e., frame size of 1280px wide by 720px high).
Conclusion:
Facebook will perform two actions when you post a video, regardless of whether it was recorded in HD, Full HD, or 4K. Facebook greatly reduces the size so that it fits within a frame with 640 × 640 pixels. So there you have it—six incredibly simple ways to compress your videos. We advise you to use these top 6 Compressors, which will completely solve your problems, in order to prevent any further disputes regarding the video quality issue.  Your videos may now be shared quickly and easily via email or social media without any lost in translation! You can share this on Facebook without encountering many hassles, which would be the perfect cure for your troubles. The best tools to compress video files for email will vary depending on a number of variables. Sincerely, we believe that Eassiy Video Converter Ultimate is fantastic and deserves your support. It provides the best opportunities and knowledge for recovering deleted data.