Apple's iPhone 11 is a popular device among music lovers and podcasters, as it offers excellent audio recording capabilities. But unfortunately, some users find the process of recording audio on their iPhone 11 to be complicated. Are you one of such users? Fret not! The good news is you can easily record audio on iPhone with the right steps. And in this article, we will show you how to record audio on your iPhone 11 without any complications. So, by sticking with us, you learn the simple steps to recording audio on your iPhone in a few simple steps. Let's get started!
Part 1: Apple's official Methods to Record Audio on iPhone
Just like its brothers, the Apple iPhone 11 supports a built-in Voice Memos app that allows you to record audio seamlessly without requiring a third-party tool. The Voice Memos app facilitates audio recording operation and allows users to record their voice, phone calls, and lots more. Although it does not offer any special editing tools to remove background noise and perform other editing operations on the recorded audio, it allows you to record audio without hassles. Follow the steps outlined below to record Audio on iPhone with Apple's Voice Memos;
How to Record audio on iPhone 11 with Voice Memos App:
Step 1. Open the Voice Memos app, and you should then be able to see a big red icon, which you can listen to start recording audio.
Step 2: Once you see the icon, tap it to begin recording audio on your iPhone.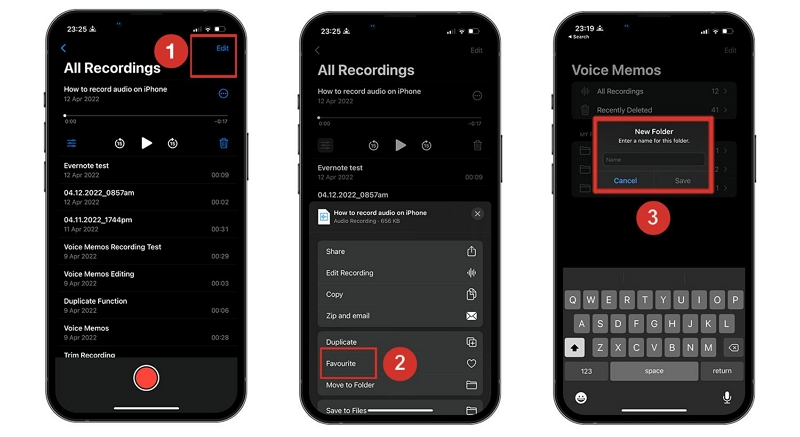 Step 3: You'll hear a tone in your iPhone 11. This indicates that you're recording sound and is one way to know that you've started recording on your device.
Step 4: When you're done recording, tap the big red button at the bottom of your screen to stop recording audio on your iPhone 11. You'll then be able to save or delete the file, depending on what you want to do with it.
Pros
With this method, recording audio while away from your computer or laptop will be more convenient.
It is very simple to use.
It is free: it doesn't cost you any money.
Con
There are very few options available with this method. You cannot edit your audio or change its quality in any way.
Part 2: Record Audio on iPhone With Third-Party App
Thankfully, tech experts have innovated reliable apps that allow users to record audio on iPhone. So, if you want to enjoy better audio recording tasks compared to using the built-in voice memos on your iPhone, you should use a third-party app for the operation. One of the most reliable audio recording apps for iPhone you can trust for this task is the Call & Voice Recorder. The tool boasts many helpful tools that will enable you to execute audio recordings on iPhone quickly and easily. You don't even need any technical knowledge to operate.
How to record audio on iPhone 11 Using Call & Voice Recorder
Step 1: Install Call & Voice Recorder app on your iPhone and open it. Then, complete Setup and tap the Microphone icon at the bottom of the screen.
Step 2: Tap the large orange button displayed in the middle of your iPhone screen to start recording the audio.
Step 3: Once you finish the recording operation, tap on the large orange button to end the process. Afterward, enter the name of your recorded audio file and tap Save to finish.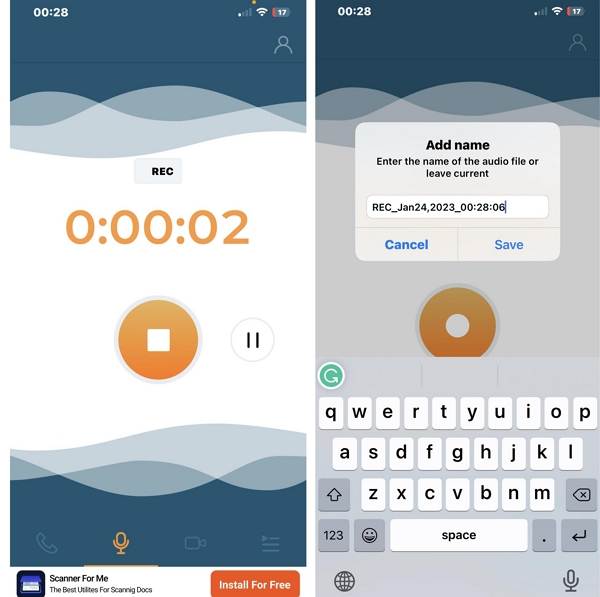 Step 4: To Edit the Recorded audio track, tap the three-line icon at the bottom right side to access your recordings. Then, tap on the audio file that you just recorded and select Edit from the top left side.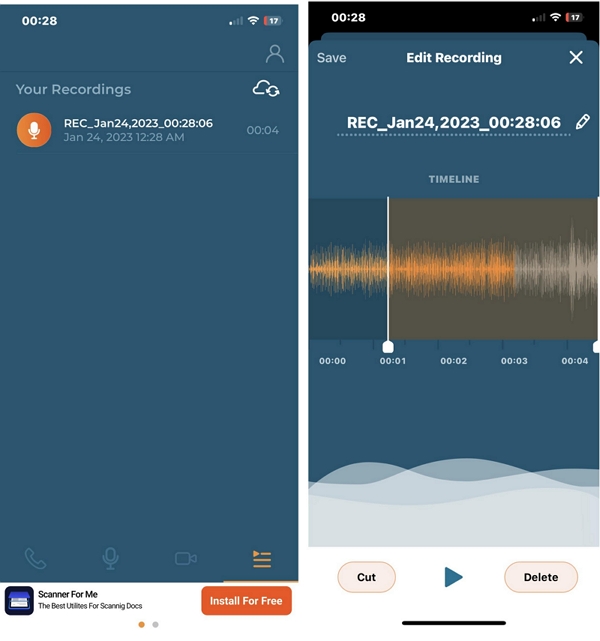 Step 5: You can cut and delete the part of the audio clip that s not needed. Afterward, tap Save at the top-left side to complete.
Pros
Supports the sharing of the recorded audio to social media apps.
Allows seamless phone call recording.
Cons
You need to pay to get advanced features: You will have to pay to have enough features like uploading recordings and converting recordings to MP3 files.
Not as friendly as compared Voice Memos App
Part 3: Best Way to Record Audio on iPhone Without Occupying Storage
Let's face it - audio files could occupy iPhone storage quickly. So, if you're wondering how you can record audio with iPhone without occupying your iPhone storage, you need a powerful tool like Eassiy Screen Recorder Ultimate. The tool has many rich features that allow you to perform several recording operations on any device, be it iPhone, Android, Windows, or Mac.
With Eassiy Screen Recorder, you can record audio on iPhone, record iPhone screen from PC, perform scheduled recording on iPhone, and perform many tasks within a few clicks. Plus, unlike regular audio recording tools, it offers several features, including noise cancellation, auto-split, auto-stop, microphone enhancement, and many others that tick boxes around. Ultimately, Easily screen recorder allows you to export recorded audio clips in various formats.
Step 1. Download Eassiy on the Computer
Click on Phone from the Eassiy interface. Select iOS Recorder on the next screen.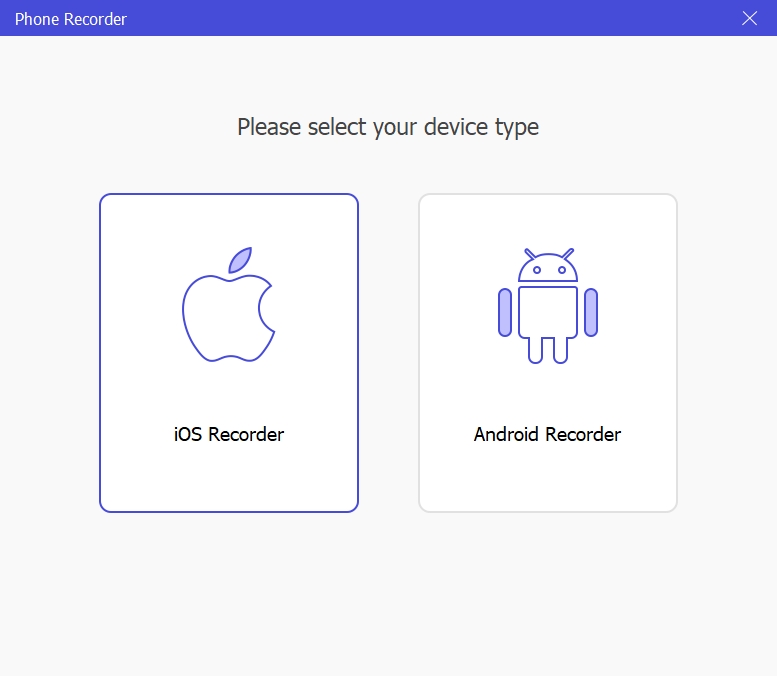 Step 2. Mirror your iPhone
Connect both iPhone and computer with the same Wifi network.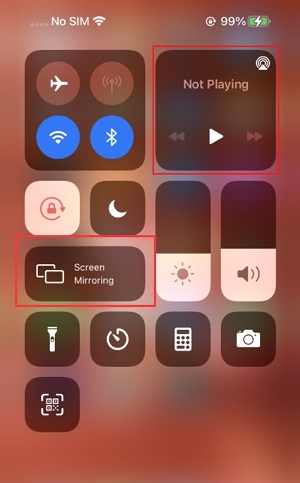 After mirroring the iPhone screen to the computer, click on Recording content to choose all the audio channels you want to record. Eassiy allows you to record only internal audio. Or record internal audio with a computer microphone or iPhone's microphone itself.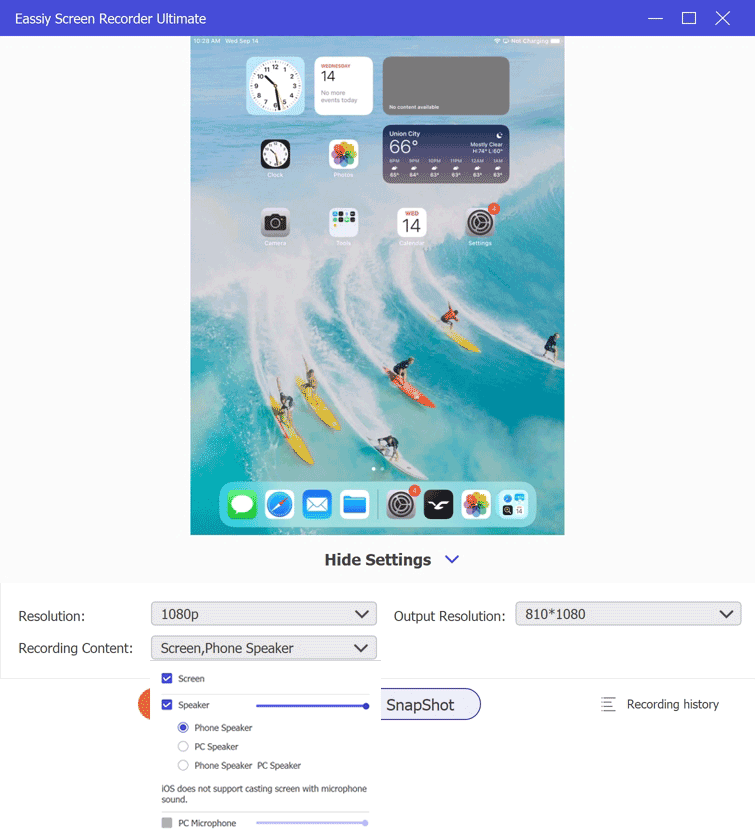 Step 3. Capture audio on iPhone
Click on the Record button to start recording the internal audio on iPhone.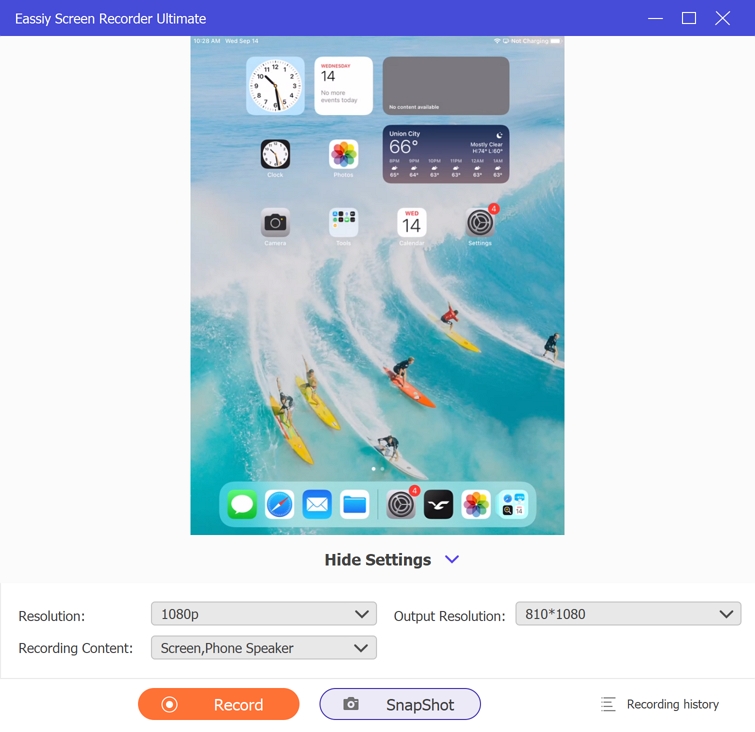 Click on the Stop or Pause button to end the audio recording on iPhone. Once the screen capture ends, it will be saved to the Recording History panel. That's how straightforward it is to record audio with Eassiy Screen Recorder on iPhone.
What are the Benefits of Using Eassiy for iPhone Audio Recording?
Eassiy does not ask you to download any tool on the iPhone to record audio in high-definition.
Advanced audio management tweaks allow you to record audio like a professional.
Editing functions to remove unwanted parts from the audio recording.
The audio is saved on the computer, so you can save internal storage space on the iPhone.
Eassiy also allows you to record screen contents with audio of up to 4K quality. Even the built-in screen recorder on iPhone does not allow you to access some apps, but Eassiy permits you to record everything.
Eassiy also has a dedicated Audio Recorder to capture high-quality music on the computer.
Things to Consider:
You have to subscribe to Eassiy's premium plans to record audio for more than 3 minutes.
Tips for Recording Audio on iPhone
1. Find a quiet place to record your audio.
You should always try to find a quiet place to record your audio. If there are a lot of noises in the background of the recording, when you listen to it later, you won't be able to hear what was said. This will mean you'll have to re-record everything and waste valuable time.
2. Adjust your iPhone's volume to a comfortable level.
If you're recording yourself speaking, make sure that your iPhone's sound is at a comfortable level. If you're recording yourself listening to someone else, adjust your iPhone so that the background noise isn't too loud; otherwise, you won't be able to hear what they're saying and will have to re-record everything.
3. Switch off any unwanted notifications on your iPhone
Switch off any unwanted notifications on your iPhone before recording anything on it. You should also try to avoid using your iPhone's vibrate function, as it will make it difficult for you to hear what is being said.
4. Use an external microphone if possible.
If you're recording yourself speaking, an external microphone will be useful. A microphone can capture your voice more easily, especially if there are background noises.
5. Get as close as possible to the sound source.
If you're recording a video or an interview, try to get as close to your sound source as possible. This will ensure that the sound quality is better and that you can hear it more clearly.
6. Listen back to your recording before sharing it with others.
You should always listen to your recordings before sharing them or sending them to others. This is because other people might think they need to be better and want to replace them with their own recordings. If you want to share your audio with others, ensure it is as good as possible.
Conclusion
Whether you're recording a phone call, memo, or something else, there are plenty of ways to record audio on your iPhone 11. Of course, your best method will depend on your needs and preferences. However, even though all the above methods are easy to use, tech experts recommend using Eassiy to record audio on iPhone as it assures the best quality output.