When using an Android phone, the phrase "Root" is likely to come up very often. But are you sure that you fully understand what it refers to? We shall cover the term "root," as well as the necessary safety measures to take before rooting a phone, and the specifics of how to root your device in great length in this article.
What exactly does it mean to root a phone?
Getting the most significant authority on your Android devices and gaining privileged access over them so that you may optimize them in the manner of your choosing is what is meant by "rooting."
Caution to use when rooting your phone.
Before rooting an Android phone, you need to take the following safety measures since rooting an Android phone does not guarantee 100 percent success and is not entirely risk-free.

Create a backup on your Android phone.

You should back up your Android texts, contacts, images, and other data with Android Data Backup just in case anything goes wrong.
The Android phone is ultimately charged up: Check to see that all your Android devices have a full charge. If you are unsuccessful in rooting your device, it may become unusable in this state.
Software for rooting devices: Find a reliable root tool with a high success rate and simple instructions. Within this context, we advise using Kingo Root.
A PC version and an Android application (APK) are available for Kingo Root. You are free to experiment with it based on your requirements.
Instructions for gaining root access on an Android device using Kingo Root.
You may use the instructions in this section to root your Android device on your computer using Kingo Root.
Computer-based rooting of Android devices.
Step 1: Join the Android phone to the computer.
Double-clicking the Kingo Root icon on your desktop will launch this rooting program once installed on your PC. Connect your Android device to your computer via the USB cord.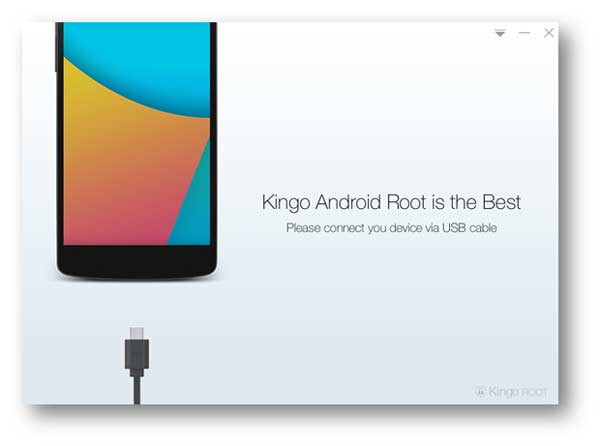 Step 2: USB debugging
Navigate to "Settings" > "Develop settings" on your Android phone, and then slide "USB debugging" to the ON position. After completing the process, you can use your phone to copy files and install applications without receiving any alerts.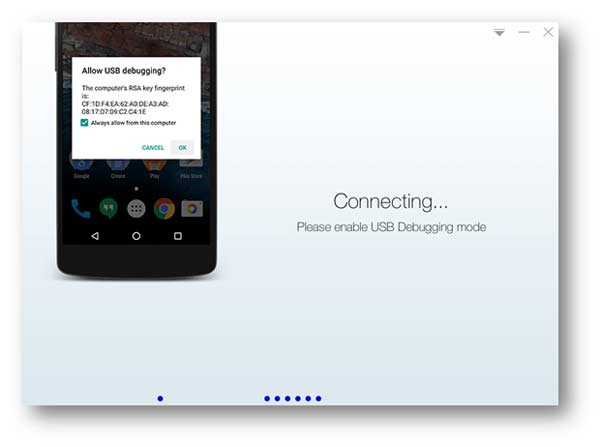 Step 3: Root Android phone.
As soon as this software has detected your phone, the program's user interface will provide you with information on the version of your phone. To begin rooting your phone, click the "Root" button. During this procedure, your phone will undergo a restart. You're going to need to be patient and persevere through this.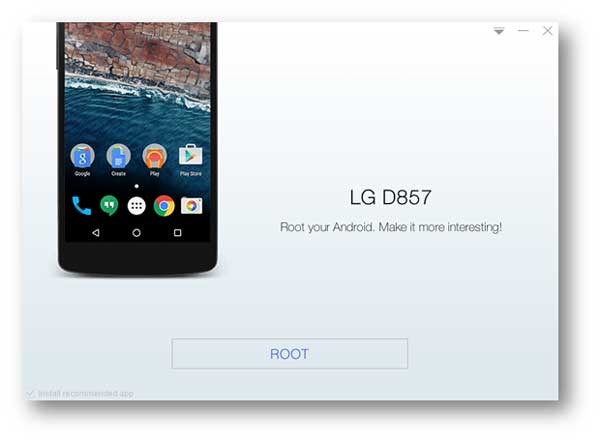 Root your Android device by installing the KingoRoot (APK) app.
You might also root your phone by installing the KingoRoot APK file you downloaded to your device.
Step 1: Download the KingoRoot APK here.
You may root your Android device by downloading the KingoRoot APK file onto it.
Step 2: Install the KingoRoot on the phone.
Locate the program you downloaded, and then choose "KingoRoot.apk" to begin the installation of this APK file.
Step 3: Android devices can be rooted.
Tap the "One Click Root" button to begin rooting your phone.
Tip
When you install this APK file to root your phone, you will get a pop-up reminder that you need to go to "Setting" > "Security" > check "Unknown sources" > "OK." To allow the installation of applications acquired from unknown sources, you need to do the following: 1. After that, navigate back to the download page to install KingoRoot on your phone.
Why choose Kingo Root?
There is a wide selection of rooting tools available online; why should I use Kingo Root? You may understand by considering the following points:
Principal characteristics of Kingo Root.
Kingo Root is quite simple to apply. You may root your Android phone by following a few simple steps.
Kingo Root ensures the maximum possible success percentage throughout the rooting process. This program, continually being updated, will present the majority of feasible methods for rooting your phone, regardless of why you wish to root your phone.
This rooting software is compatible with almost all versions of Android, from 1.5 up to 5.0, including major models of smartphones from Samsung, HTC, LG, Google, and other manufacturers. You may discover the specifics of the most popular smartphones for rooting on its official website, which supports Android phones, and you can use these phones.
A few comments and feedback about Kingo Root.
Opinions gleaned from reputable online resources
What do you think about Kingo Root? Check out what websites like CNET, Redmond Pie, and AddictiveTips have to say about it.
The computer-based Kingo Android Root application is one of the simplest methods available for rooting your Android smartphone, according to DIGITAL TRENDS.
Redmond Pie: Because it was the least complicated and genuine one-click procedure, the sensation of rooting with one click was the most pleasurable I've experienced.
Kingo Android Root is available on CNET. It is completely free and based on the results of my first testing on a Virgin Mobile Supreme. It works faultlessly.
Xda-developers: "AddictiveTips: Kingo Android ROOT Offers One-Click Rooting For Several Devices. " Kingo Android Root is a well-designed and visually beautiful program for Windows-based PCs that avoids the device-specific path.
User feedback and commentary.
Kingo Root was the only one that successfully rooted my SGA+. Others, including Odin, were not. I haven't had any issues up to this point, and the only piece of guidance I can provide is to utilize the computer to complete the rooting process. I had never considered that any branded phone could support rooting done on the fly.
It turns out that Kingo was the sole tool successfully rooting my phone. After having my hands on twenty or thirty different smartphones, rooting this one proved to be the most challenging.
How to Root Android Devices on a Mac Using Kingo Root
We strongly recommend using Kingo Root on Windows to root Android devices if you want to root your phone on Mac. This is because there are very few reliable rooting programs on the market that are designed specifically for Mac.