Android mobile devices Users often root their smartphones to get the most out of their gadgets and install applications with more capability. Rooting an Android smartphone is now more straightforward than it was in the past. You will discover how to root your LG Android phone or tablet by performing a few easy steps throughout this tutorial.
Part 1: Rooting-An Overview
In a nutshell, "Rooting" is how users of Android-based smartphones and tablets, as well as other devices running the Android mobile operating system, obtain privileged authority over their devices. To put it another way, individuals, not manufacturers, can be the true masters of Android phones by installing or removing any stock applications they want.
Part 2: Caution Before the LG Rooting Process
At a minimum of 80 percent, ensure your LG battery is full.
You should make a backup of your phone using Android manager simply in case you lose data for completely irrational causes.
Find a reliable rooting tool to get your LG device rooted. The following tutorial will discuss two different rooting tools that may help you root your LG device if it runs Android 4.4 or later. You can select the procedure based on the version of LG Android you are using.
Enable USB debugging mode on LG:
To adjust your settings, go to "Settings" > "General Tab" > "Security," then choose "Unknown Resources" from the drop-down menu.
The next step requires you to go to "Settings" > "General Tab" > "Regarding the Phone" > "Information about software" > > More than seven times, the phrase "Build Number."
Next, go to the "Developers settings" section under Settings and activate "USB Debugging."
Part 3: Use iRoot to Root LG (Android 4.4 or later)
iRoot is the program that will assist you in rooting LG devices running Android 4.4 or later, including 4.4. It is available for use on both computers and Android devices. You can root LG using iRoot by following the easy methods provided below.
1. Steps to Use iRoot Use on a Computer to Root LG.
Step 1: you will need to download iRoot for PC to your Computer, install it, and start after the successful installation.
Step 2: When you connect your LG to your Computer, your Computer will automatically install the LG driver if your LG has never been linked to this particular Computer before. This will allow this PC to recognize your phone.
Step 3: Once your Computer has identified your phone, go to the "Connect" button inside the iRoot user interface.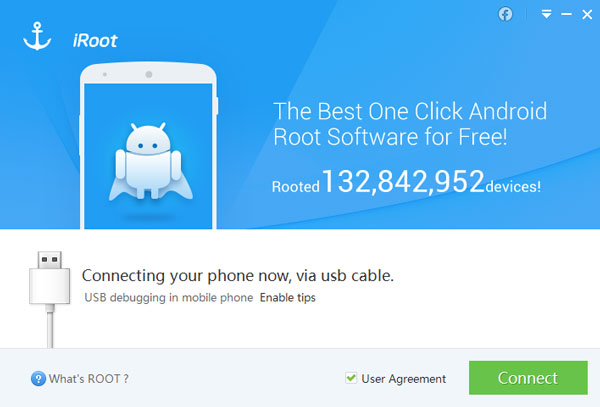 Step 4: Click "Root" after iRoot has detected your LG device running Android 4.4 or later, including 4.4, to begin rooting your LG device.
Step 5: After completing the rooting process, your phone will immediately restart itself.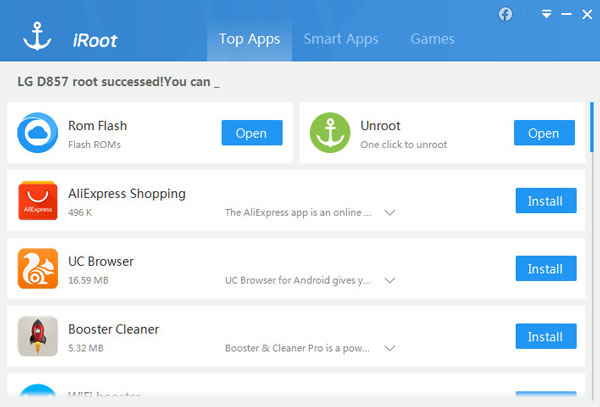 2. Steps to Use iRoot APK to Root LG.
If you are unable to use a computer, you may still attempt to root your LG device by downloading the iRoot APK file to your phone and then doing the process directly on the device.
Step 1: You must download the APK file and install it on your LG. After then, you have to open it.
Step 2: To start rooting your phone, you have to choose the option to "Get Root access." When the rooting process is complete, your phone will restart by itself. You are going to need to be patient.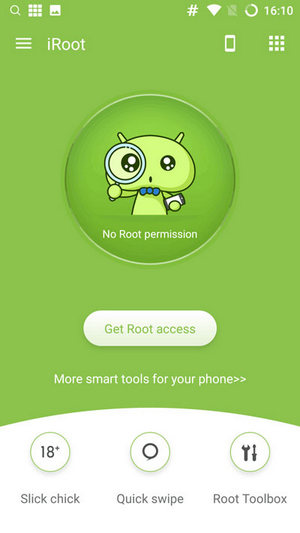 Part 4: How to Use Stump Root to Root LG (Android 4.4 earlier users)
Step 1: Go to "Settings" > "Security" on your phone, and then make sure that the "Unknown sources" option is checked. This will enable the installation of applications that are not available via the market (Stump Root APK).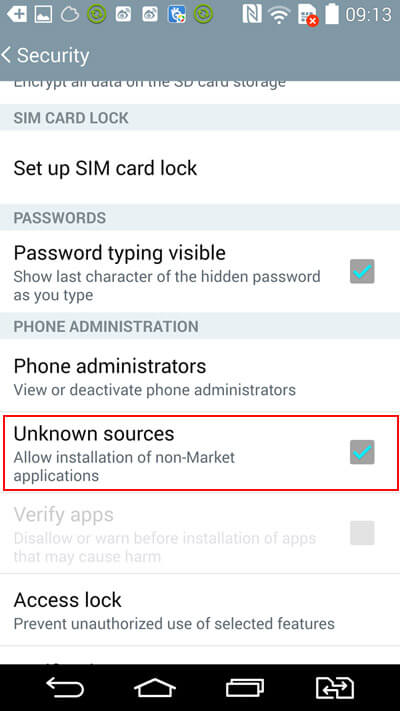 Step 2: You can get Stump Root APK on your PC by downloading it. After that, use a USB cord to link your gadget to your Computer. Locate your mobile device in Computer, and then paste the Stump Root APK file anywhere you'd want it to go.
Go to your phone and scroll down the task list until you find the option "Send photos (PTP). Tap for additional USB choices." You will need to do this if your Computer recognizes your LG phone as a digital camera. Click it and choose "Media device (MTP)" from the drop-down menu. Afterwards, return to your "computer," where you will locate the folder corresponding to your device.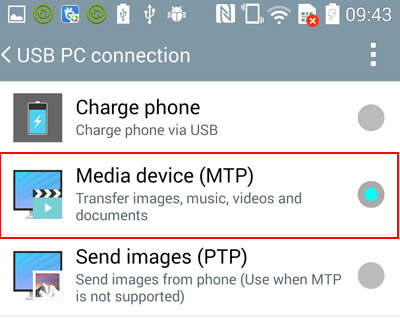 Step 3: Find the Stump Root APK file on your LG phones using the File Manager program and search for it. After you click it, you will see the device access screen; after that, either click "Next" or scroll down to the bottom and select "Install." After just a few more seconds, the installation will be over.
Step 4: Choose "Open" from the menu after completing the installation.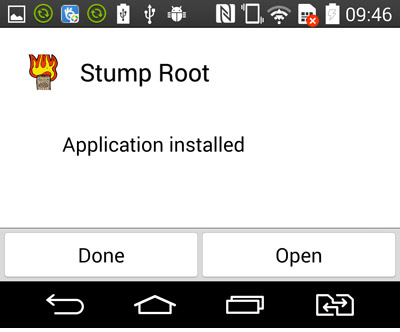 You are going to go to the Root interface. To begin your root, click the "Grind" button. After a few minutes, it will inform you that you need to restart your device to complete the rooting process.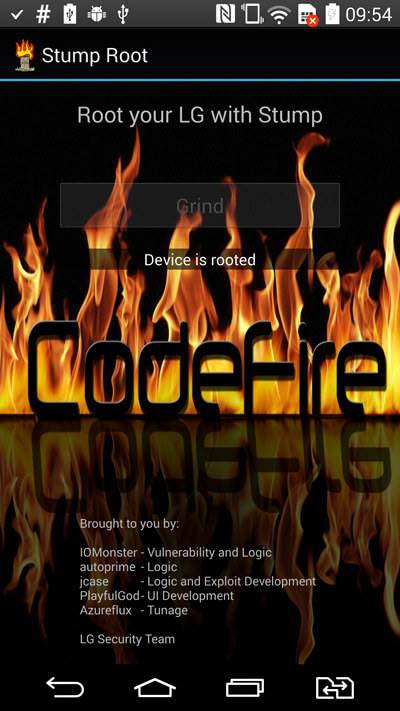 Part 5: Important Information for Mac Users to Root LG Devices (Android 4.4 or later)
It will be difficult for you to root LG phones (running Android 4.4 or later) on a Mac since few secure and trustworthy root tools allow rooting Android on a Mac. To root an LG phone, you must utilize a PC. You can root an LG device on a Windows computer, with iRoot currently the best option.
Part 6: Mac Users May Utilize Stump Root to Root LG devices (Android 4.4 earlier users)
There are currently very few reliable and secure root tools available on the market for Mac users. Before scanning and recovering on a Mac, it is strongly advisable that you first root LG phones (running Android 4.4 or earlier) on a Windows computer. This will guarantee that your data is kept safe.