Are you looking to record processor-heavy screen activities like gameplay, video encoding, 3D rendering, etc, without hassles? Then you need a no lag screen recorder for PC. But the big question is how do you find a reliable screen recorder that doesn't lag?" Well, this article will give an answer to that question in a bit.
Firstly, what is a no-lag screen recorder? A no-lag screen recorder is any screen recording software or app that record all kind of PC screen activities without lagging or slowing down PC activities. Such a screen recorder should be able to run on any kind of PC, be it low-end or high-end PC!
To save you from unwanted stress, our team of technical experts at Eassiy took the legwork to review different screen recorders that claim to offer a no-lag screen recording operation. So, in today's post, we would introduce you to a list of screen recording software that truly doesn't lag regardless of whether you're using them on a low-end PC or a high-end PC.
Part 1: Top Rated No Lag Screen Rceorder for PC
After reviewing various screen recorder that claims to be a no-lag screen recorder software for low-end PCs, we've come up with five top-rated options that you can never go wrong with. This includes.
Eassiy Screen Recorder Ultimate
AceThinker
EaseUs RecExperts
FBX Recorder
Movavi Screen Recorder
1. Eassiy Screen Recorder Ultimate
Eassiy Screen Recorder Ultimate is one of the most reputable screen recording software out there that is trusted by users for its outstanding no-lag screen recording capabilities. It's a tool that can be used on any kind of PC, be it Mac or Windows, and despite the fact it's loaded with lots of advanced screen recording tools, it records PC screen activities smoothly.
The Eassiy Screen Recorder Ultimate, unlike many other screen recorders, comes with a specialized game recorder that can be used to record gameplay and other types of processor-heavy screen activities, auto-screen recording to perform automatic screen recording, real-time annotation, and lots more efficient features that ticks boxes all around.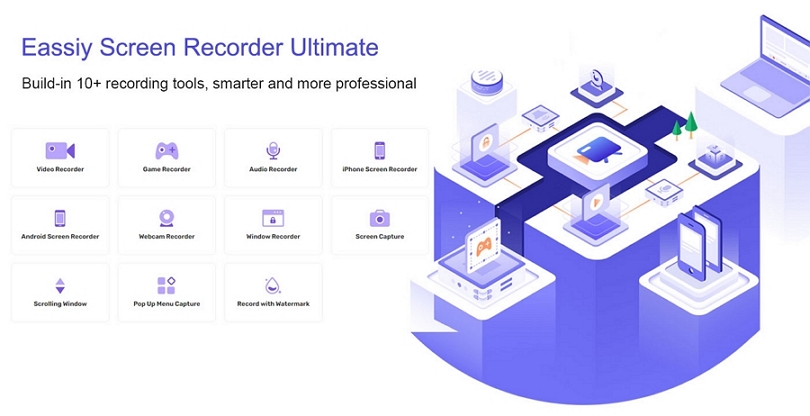 Key Feaures
Record YouTube Audio Conveniently: manage system sound levels.
Include microphone sound to add custom sound created by you.
Use custom-made watermarks for the YouTube-recorded clips.
Lock YouTube videos and only record only YouTube video screens without any interaction.
You can limit background interference and enhance microphone sound.
Include a webcam along with the screen recording.
Snap a screenshot, full-screen, partial-screen, or scrolling screenshot using custom-created shortcuts.
Create a schedule to record music, live sports events, and streaming videos.
Auto-stop recording of online courses, serials, and more you like without staying on the computer screen.
Pros
Facilitate lightning-fast PC screen recording without lagging.
 It's great for performing advanced screen recording like game recording, YouTube stream recording, scheduled recording, etc.
It can record long or short videos without a watermark.
Export recorded videos in multiple formats.
Support automatic PC screen recording.
Cons
You must install the software.
The advanced features are not 100% free.
 Comparison Table of all tools
2. AceThinker
AceThinker is one of the best free screen recording tools online that is very efficient for recording gameplay tutorials and how-to videos. The tool is popularly known for being lightweight as it takes up just a small space in a computer. Besides, it has a simple interface that makes it easy to use, and it allows users to export recorded videos for free without any watermarks.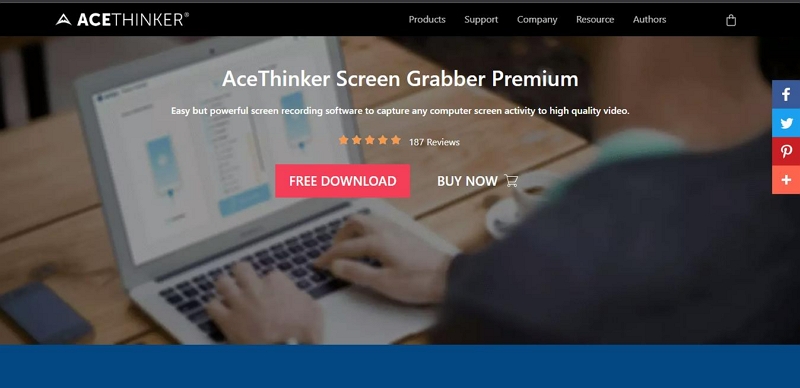 Key Features
Multifunctional annotation tools.
Record PC screen with audio or webcam.
Record computer screens in different dimensions with high quality.
Exports recorded videos without watermarks.
Pros
It's a free tool.
It has a straightforward interface that makes navigation easy for all users.
Allows easy PC screen recording with webcam and live annotation.
Cons
It's not efficient for folks who want to record PC screens and perform professional editing.
No advanced video editing tools.
3. EaseUs RecExperts
Another simple but very efficient no-lag screen is EaseUs RecExperts. The tool boasts a wide range of features, including 4k resolution, audio recording, 60fps recording, and many others. Besides, EaseUs RecExperts is easy to use, so you don't need technical knowledge to employ it in your PC recording operations. You can't go wrong with a tool like this at your fingertips, though it has limited editing tools and some advanced features that some of its competitors offer.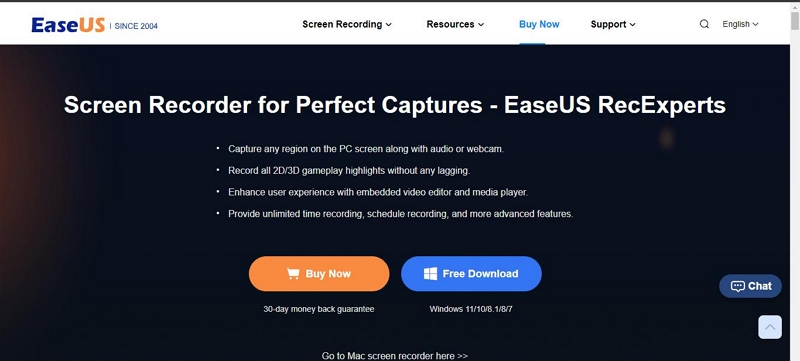 Key Features
Supports 4K resolution.
Supports 60FPS recording.
Supports auto-recording.
Record PC with audio seamlessly.
Record video with a webcam.
Pros
Record PC with audio or webcam without lagging.
It's easy to use.
It supports auto-stop and task scheduler, which are important for scheduled screen recording operations.
It allows users to compress videos within a few clicks.
Cons
It offers limited editing features.
It's quite expensive compared to its competitors.
4. FBX Recorder
The next no-lag screen recording tool on our list is FBX Recorder. It's a popular screen recording software that is known for its incredible game-recording capabilities. The tool can come in handy to record live streams and gameplay in real-time without lagging, and the great thing is you don't need technical knowledge to operate it.
Besides, FBX boasts a high-performance game recording capability of 144FPS, GPU/CPU hardware acceleration, and lots more which allows it to handle heavy screen recording operations without any complication.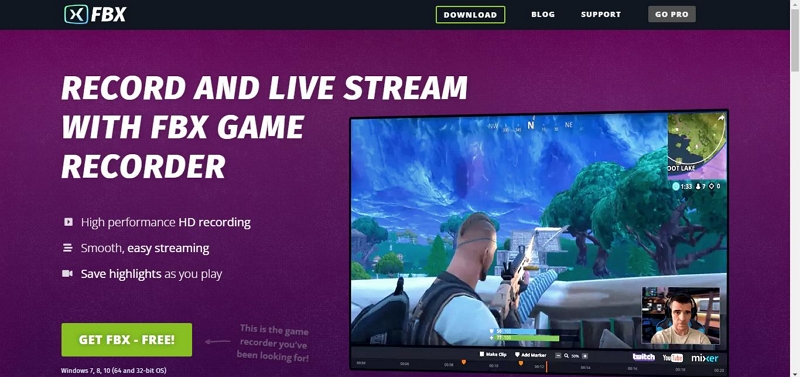 Key Features
Boasts a high-performance game recording of up to 144FPS.
Supports Hotkey clip capture.
GPU/CPU hardware acceleration.
Screenshot PC without hassle.
Add GIFs, animated stickers, sound effects, and lots more to recorded videos without hassle.
Supports annotation tools for adding texts and captions to recorded videos.
Pros
Record gameplay at up to 144FPS.
It does not lag.
It's simple to use.
It offers helpful video editing tools.
Cons
It can only record game clips.
5. Movavi Screen Recorder
Last but not least tool on our list is the Movavi Screen Recorder. This is a dedicated screen recording software that allows users to perform various screen recording operations for how-to guides, webinars, gameplay, and lots more in a very fast and efficient way. Thankfully, the Movavi Screen Recorder has a simple interface, so you don't need technical knowledge to operate it. It also supports helpful video editing tools that can come in handy to edit recorded videos within a few clicks.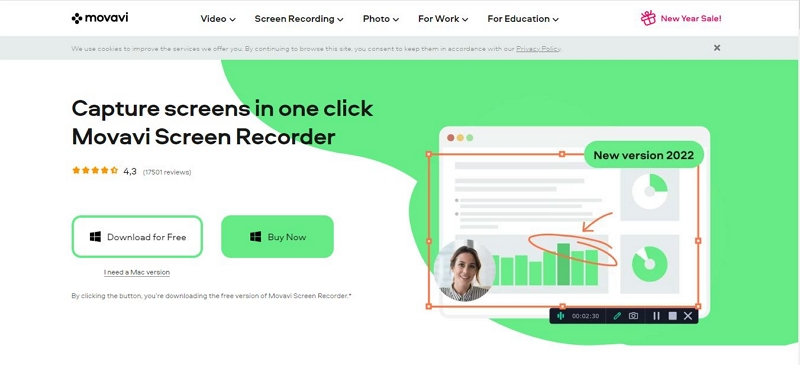 Key Features
Recorded videos can be uploaded to YouTube directly.
Record video in full HD around 60FPS.
Record full or custom screen.
Supports scheduled screen recording.
Pros
Simple user interface.
Record video with audio seamlessly.
Offers many efficient video editing tools.
It can capture a webcam.
Cons
You might encounter frequent crashes when using the tool.
It's usually difficult to upload recorded videos directly to YouTube.
The customer support could be better.
Part 2: How Do I Record My Screen Smoothly with High Quality?
The most efficient way to record your screen with high quality is by using the Eassiy screen recording software. It boasts rich features that make the process quick and straightforward.
Step 1. Download and install Eassiy Screen Recorder Ultimate
Visit Eassiy official website and download the Screen Recorder tool. Then, install it on your Mac or Windows computer.
Step 2: Launch Eassiy Screen Recorder Ultimate
Launch the installed app and select Video Recorder from the available functions. Then, choose Full if you want to record the computer's entire screen or Custom to define the recording area.

Afterward, you can turn on the toggle next to  System Sound or Microphone to record PC with internal or external audio respectively. Also, you can turn on the Webcam toggle to record the PC with Facecam.
Note: You can also customize the video recording Settings if you want to record the video in your way. To do that, just click the triple bars ( ≡) and select Preferences to access the settings.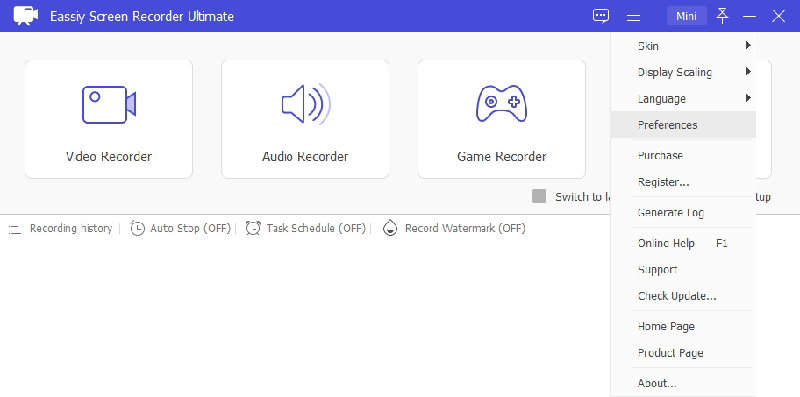 Step 3: Start Screen Recording
Click the Rec button to start recording your PC screen. During this process, you can take advantage of the annotation tools to draw, add text, and highlight important elements in the video. Also, click the Camera icon if you want to take real-time screenshots.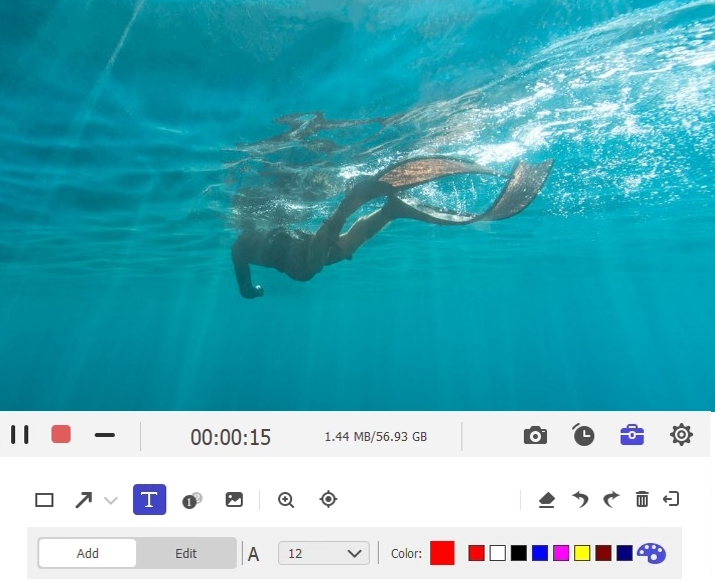 Step 4. Stop & Edit Screen recording
After you finish the recording process, click the Stop Button to end the process. Then, from the new window, you can auto-split, trim, clean audio, and perform other editing tasks. Once you finish, click on Done to save the video to your PC local storage automatically.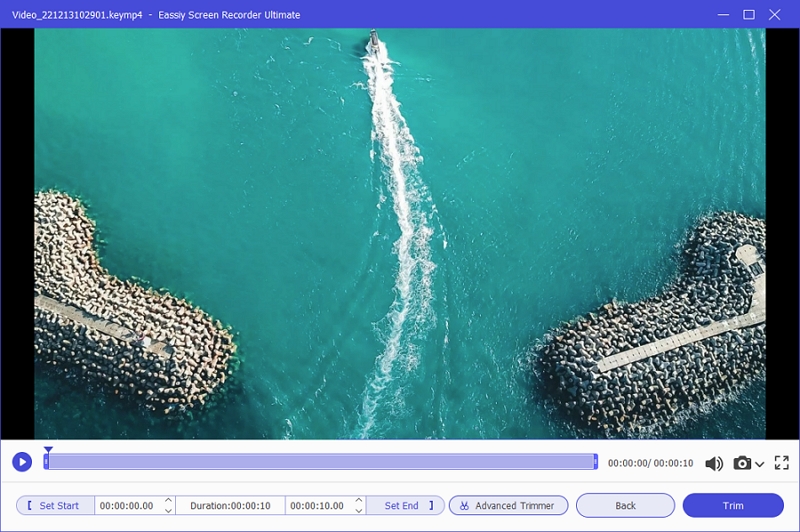 Step 5: Share Video
Also, click the Share icon next to your video file and share the video with your audience on YouTube, Facebook, or any other social media platform.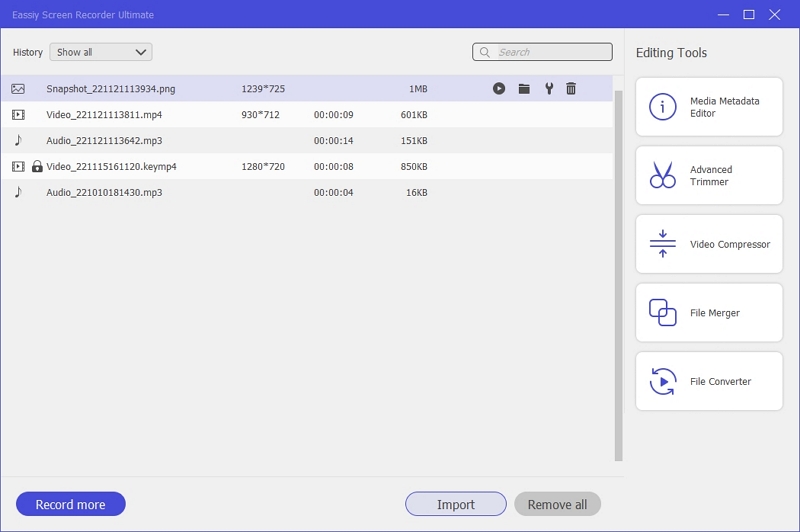 Conclusion
Finding a screen recorder app that doesn't lag in this age can be a very daunting task - not all screen recorder software online that claims to offer a no-lag screen recording operation has all it takes to meet up with their claims. To save you from unwanted stress, we've introduced the list of the best no-lag screen recorders for low-end PCs in 2023. All tools mentioned above are backed by users' critics and they all boast unique qualities that make them stand out in different ways. However, if you're looking for an all-in-one screen recording solution for low-end PCs, Eassiy Screen Recorder Ultimate is the ideal tool for you.