Looking for the best screen recorder for your low-end PC? Screen recorders are applications established to help you capture your display screen, whether mobile or computer device. Results of this operation are usually stored as video files. There are lots of screen recorders on the market today. Selecting the best for your screen recording activity depends on several factors. Ease of use, speed, and the number of features are just a few. However, those wouldn't be our basis of selection.
This article will focus on compatibility, whether or not a screen recorder is compatible with a low-end PC. We will share with you the top 8 screen recorders for low-end PC in 2023. So keep reading!
Part 1. What Is the Top Best Low-End PC Screen Recorder in 2023?
Eassiy Screen Recorder Ultimate remains the best screen recorder for low-end PCs. The software sits at the top of our list because of the high-quality services it provides to its users. Whether you need to capture your entire PC screen or a specific region, this software should be your choice. The software lets you record your screen freely. It allows you to capture all forms of recordings such as live streams, tutorials, instructional clips, etc.
Eassiy Screen Recorder Ultimate holds several amazing features that you need to create or capture quality recordings. From flawless screen recording to robust editing & annotation features, interactive user interface, high speed, and more. Employing the services of Eassiy screen recording software is simple thanks to the easy-to-manage user interface. Both amateurs and professionals in the information technology space find the screen recorder easy to use.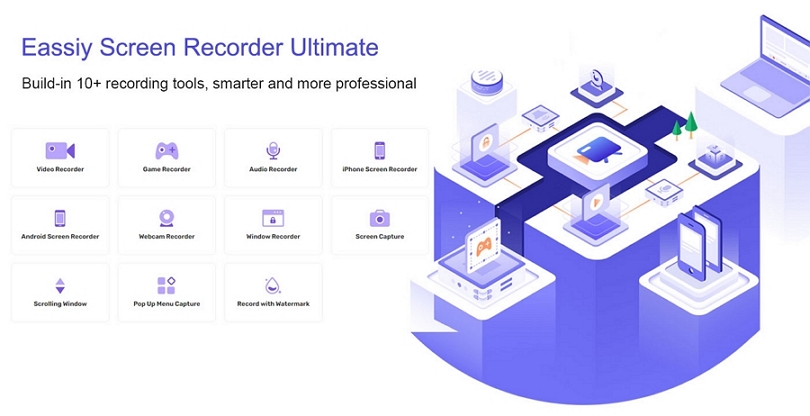 Key Features
Supports 4 capturing options; full-screen, partial screen, windows capturing and phone window capturing
Record video, audio, and webcam simultaneously
Add comments or texts to recordings & screenshots with the built-in annotation tool
Share recordings or screenshots directly with friends on social media platforms
Customize screen recordings with watermarks or stamps
Compatible with several operating systems including the low-end types
Advanced features such as schedule recording, auto-stop recording
Set recording area movable while recording.
How to Screen Record a Low-End PC Without Watermark
Find below the illustrative instructions to record your low-end PC without watermark:
Step 1: Download, install and launch the Eassiy screen recording software on your computer. When the software opens, follow the on-screen prompts to proceed to the recording page.
Step 2: Next, locate the Video Recorder option and click on it to commence screen recording.

Step 3: Now select the portion of your screen that you want to record. To do that, click on the Display icon and then choose from the available options.

Once that's set, tap on the Webcam feature to enable screen recording via webcam. If you aren't interested in that, then you can proceed to step 4.
Step 4: Customize the audio settings. To do that, locate the System Sound icon, click on it and then make necessary adjustments. In addition, you can enable the microphone feature by selecting the mic icon.

To further customize your recording, select the More Settings button and a dialogue page labeled Preference will pop up. On this page, kindly make necessary adjustments and then click on OK to validate your actions.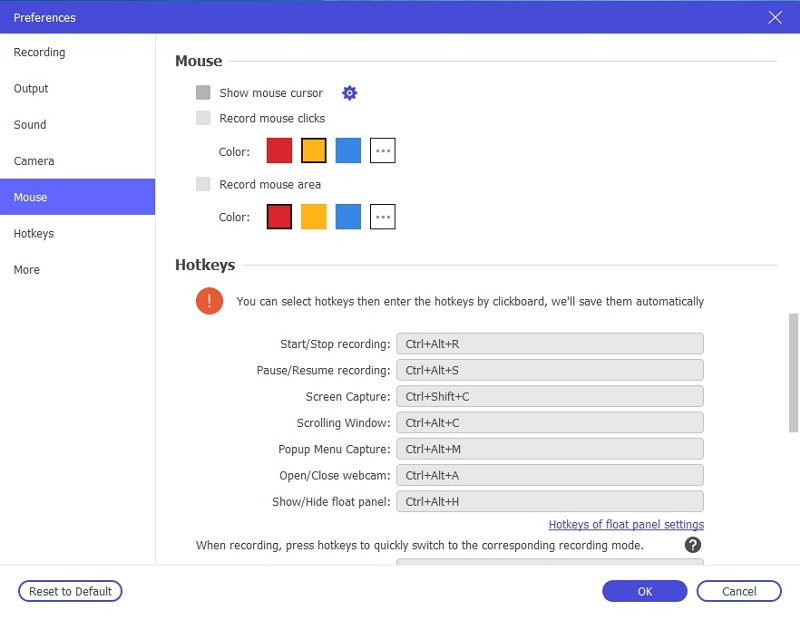 Step 5: Finally, you can initiate screen recording. To do that, tap on REC, and Eassiy will immediately start recording your computer screen. You can annotate while recording by click edit icon at the top-right corner. Wait for the recording to complete then click on the Stop icon to end the process.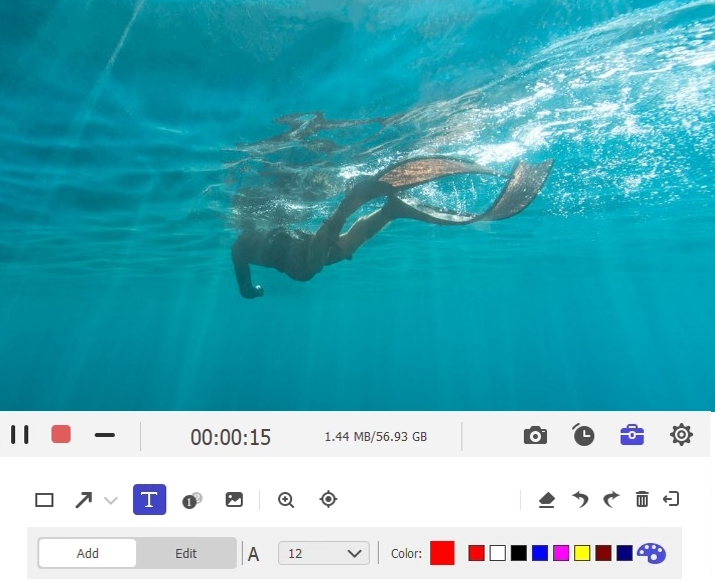 Preview the recording, and then export it to your local drive.
Part 2. Top 4 Screen Recorder for Low-End PC Paid
Here are the top 4 paid screen recorders for low-end PCs:
1. Fraps
Fraps is a powerful software program that supports screen capturing on low-end PCs. The software lets you record on-screen events you find on your computer conveniently without stress. It captures gaming screens perfectly with high quality.
With just the tap of a single key on your keyboard, you can take a snapshot or screenshot of your computer display screen, and then save them automatically to your local drive. Fraps works with only one operating system- Windows OS.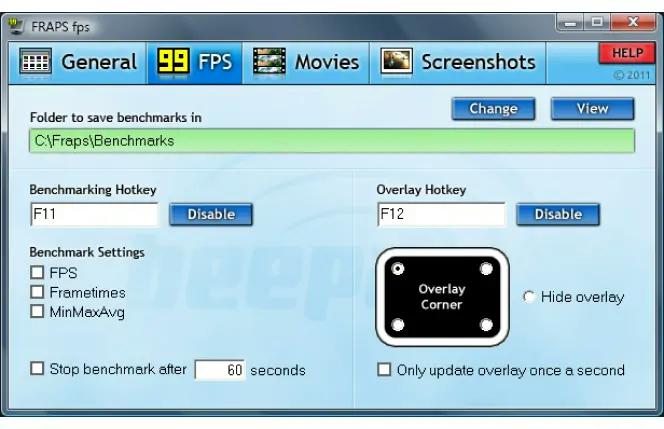 Pros
Allows you to record your gaming screens
Take screenshots at different intervals freely
Supports recording screen with dimension 7680 x 4800
Suitable for recording or capturing Windows computer screen
Offers free and premium versions
Cons
Not suitable for capturing Mac operating systems screens
The trial version records your screen for a maximum of 30 seconds
Recordings take a large memory space
2. FBX Game Recorder
FBX Game Recorder is a top-quality screen recording software that you can use to capture your gaming screens with HD-quality results. The software allows you to create screen recordings nonstop using hotkeys. You can also use the software to take screenshots at zero stress.
Besides screen records and screenshots, you can also rely on FBX Game Recorder to stream live events smoothly from your comfort zone. You can also use it to record live streams, and then save them for later viewing. The software comes with robust editing features. FBX Game Recorder lets you add texts & comments, effects, and more.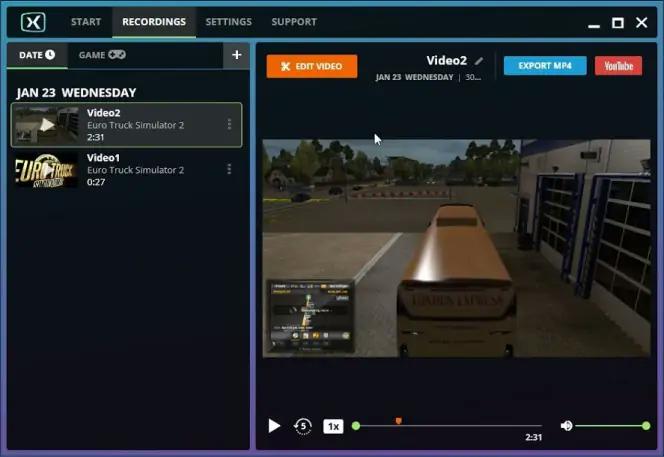 Pros
Take screenshots and screen recordings easily with high quality
Create GIFs, stickers, and more conveniently
Record your entire Windows 7, 8, and 10 screens
Store recordings or screenshots directly on your computer local drive
Cons
Accessible only via Windows computer system
Recordings taken in the trial version usually have watermarks
3. iTop Screen Recorder
iTop Screen Recorder is a user-friendly screen recording software that allows you to record your low-end PC screens in several dimensions. Whether you want to record your full-screen, selected portion, or windows, you can rely on this software to execute the task.
This screen recorder lets you record your screen and webcam at the same time. You can also include audio in your recordings as well. iTop Screen Recorder can also function as an audio recorder as you can use it to create audio recordings. The software lets you store your recordings in several output formats. So you need not worry about file compatibility.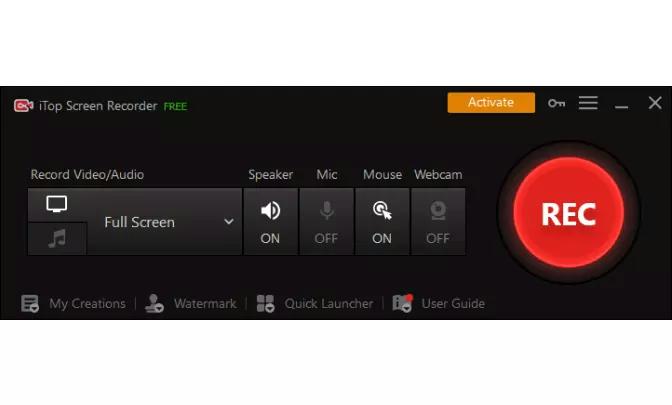 Pros
User-friendly with robust editing features
The trial version lets you record your screen without ads pop up
Recordings are stored in HD-quality
Cons
Doesn't support hotkeys for taking recordings
iTop Screen Recorder won't allow you to take screenshots while recording your screen
4. Bandicam
Bandicam is the last paid screen recorder on our list suitable for capturing Windows operating systems screens. With the software, you can create self-demonstrated clips on your low-end Windows PCs. It can also be used to record your gaming screens, be it PC or Xbox.
End-users can also employ the services of this screen recorder for webcam recordings. Record third-party tools like microphones, and more easily. Make real-time annotations on your recordings using the drawing tools supported by Bandicam. The software also lets you create scheduled recordings.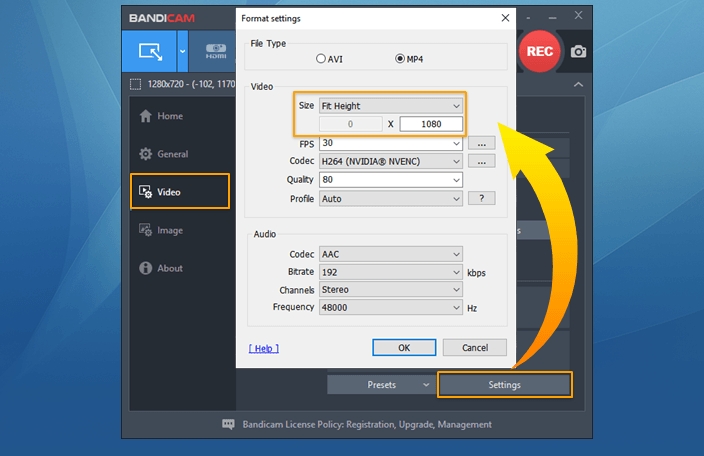 Pros
Take real-time screen recordings and screenshots
Supports webcam overlay
Built-in video editing features
Add drawings, mouse effects, mix audios, and more
Cons
Not accessible via Mac and Linux operating systems
Trial version grants you access to 10 minutes of recordings
Part 3. Top 3 Gaming Screen Recorder for Low-End PC Free
Check out our top 3 free gaming screen recording software compatible with low-end PCs below:
1. Xbox Game Bar
Xbox Game Bar is a system app designed for Windows users to capture their gaming screens, & then share them with friends and relatives. This gaming screen recorder is well-customized with rich features. With the software, you can record your gaming screens, and connect with other players via chats.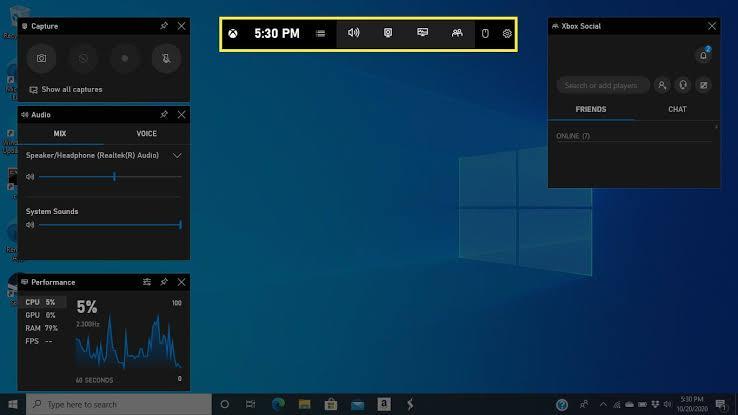 Pros
Records gaming screen freely on low-end Windows PCs
Allows you to stream and record live events
Integrates with several streaming apps and podcast channels
Start screen recordings with Win + G hotkeys
Cons
You may experience lagging when using the software with older generations of Windows operating systems
Records one window page at a time
Capture your Windows computer screen for a maximum of 4 hours
2. QuickTime
QuickTime is another built-in app that supports screen recording. This Mac-compatible software captures your gaming screens with quality results. It can also be used to take screenshots, and stream video & audio clips. The software also lets you edit and share your recordings.

Pros
Play recordings freely
Designed with an interactive user interface for easy usage
Allows you to share recordings directly on social media platforms
Record conveniently on Mac operating systems
Cons
Not suitable for streaming clips with output formats WMV, AVI, MKV, DiVx and more
Recordings can only be stored in one output format MP4
3. OBS Studio
OBS Studio is an open-source screen recording software that offers great screen recording services. Gamers around the globe find the app handy as it allows them to record their gaming screens at a zero-cost fee. OBS Studio lets you record your entire Windows, Mac, and Linux operating systems interface with high quality. It could also be used to stream events on YouTube, Twitch, and other popular platforms.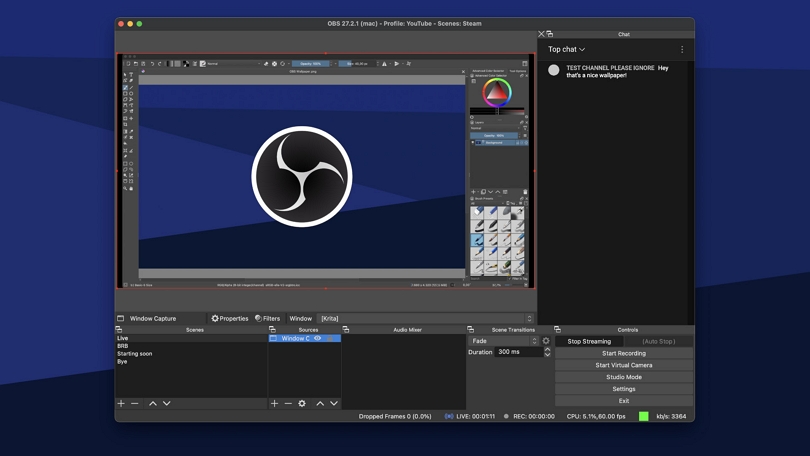 Pros
OBS Studio screen recorder is absolutely free to use
Perfect for low-end PC
Available for all operating systems including Windows, Mac, and Linux
Cons
Complex user interface
Suitable for only screen recordings
Doesn't support editing or annotation features
Conclusion
Now you have our list of the top 8 screen recorders for low-end PCs in 2023. Which do you find suitable for your screen recording projects? We implore you to use Eassiy Screen Recorder Ultimate because of the excellent services it offers. The software lets you record your screen accurately and store results in multiple output formats. You don't need to be tech literate to navigate the software. It's well-designed and clean enough for you to find your way around.