The internet is brimming with how-to tips and tutorials for recovering lost data from the comfort of your own home. Using data recovery software is a lot safer technique to recover your data than performing physical data restoration. There are lots of data retrieving services on the web from which Bitwar for Android data recovery is a solution to look for and discuss about. This software is quite popular among users for its extensive functionality, ease of use, and high success rate in data recovery.
In this post, we will have an in-depth review of Bitwar Android data recovery software and its potential alternative that will generate a clear idea about data recovery tools and which one is best for you. We will talk about the features, user reviews/statements, pricing, best alternative options, and so on. Let's get started and explore what fresh insights we can make about data recovery applications.
Part 1: Is Bitwar Android Data Recovery Safe to Use?
When it comes to data recovery software safety, there are two major concerns: installing data recovery software, may risk overwriting the data you're attempting to recover, and if your hard disk has a physical defect, executing data recovery software may result in more harm.
However, utilizing professional and popular data recovery software to retrieve deleted or lost files on operating systems such as Windows, Android, iOS, macOS, and others is always preferable. Now talking about Bitware, it's a popular data recovery program that appears to perform secure data restoration according to several user evaluations. The software has read-only recovery, which means it simply reads the lost files and has very little chance of overwriting your data or whatever. You may also easily halt and terminate the scanning process if things don't go as planned. In other words, your data is usually protected with this software.
Though, it's recommended not to use any data recovery application in your system if your hard drive is defective/damaged.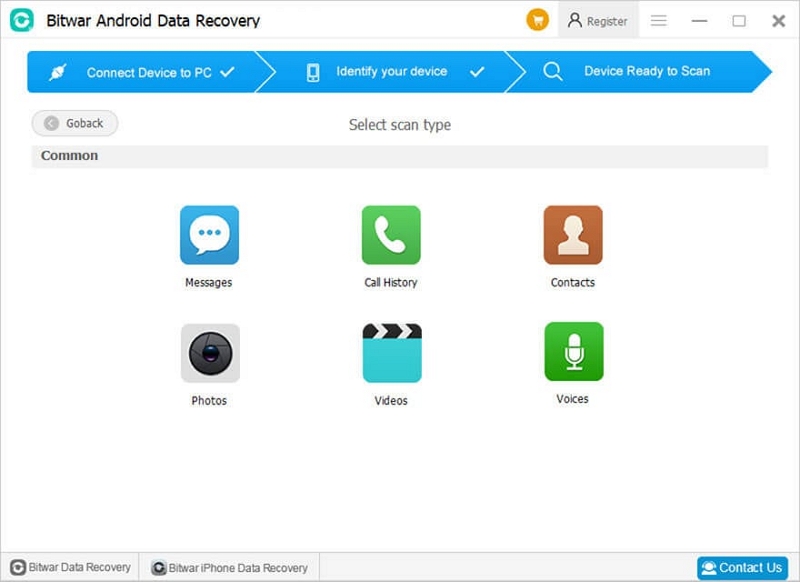 Part 2: Features of Bitwar Android Data Recovery
Bitwar Data Recovery has around 5,000,000 users in over 160 countries. The software can handle scenarios like deleting, formatting, partition loss, OS crash, virus attack, and other data loss cases. You can properly recover lost files, images, documents, and videos. In other words, Bitwar works as a sophisticated data recovery tool to recover files that have been mistakenly erased as well as data from damaged or formatted hard disks.
Bitwar Data Recovery includes powerful scanning modes such as Quick Scan, Deep Scan, and Formatted Recovery to help you recover your data as quickly as possible. There are other additional characteristics too, for example:
Read-only recovery: This function allows you to read only the lost files and preview them as well as restore the original data without any changes.
Range Setting: Used for break-point scan and recovery. This feature is only available in Deep Scan mode.
Raw Partition Retrieval: finds raw partitions with their original file systems and displays them in the application as NTFS RAW, FAT RAW, FAT32 RAW, or exFAT RAW.
Quick Scan: Scans the drive in a few minutes and displays the original file name and folder structure.
Deep Scan: Searches each sector of the disk for additional files.
Formatted Recovery: Can recover data from any recently formatted hard disk.
Automatic arrangement: Arrange recovered items automatically in your Android file system.
Search feature: Provide a search option to locate certain files that you wish to recover.
Diverse recovery: Retrieve Data from different types of storage devices. Also, data restoration from formatted and raw partitions is available.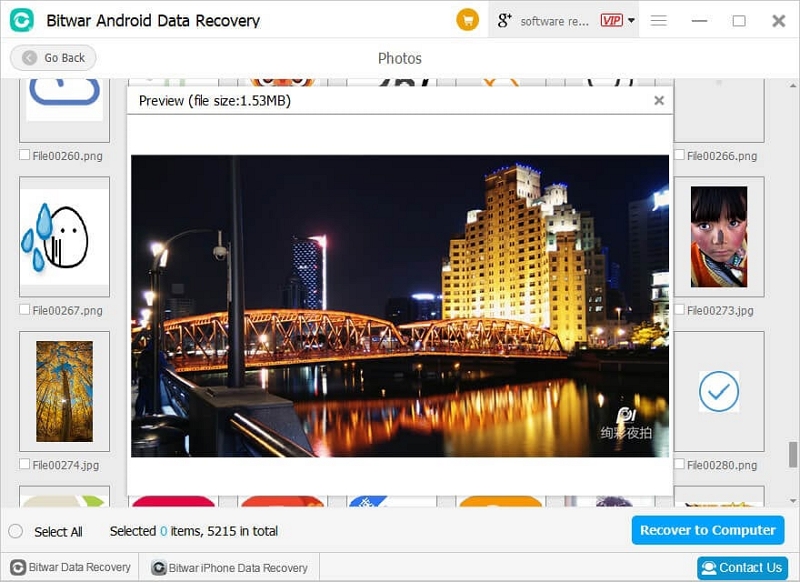 Part 3: Pricing of Bitwar Android Recovery
Bitwar data recovery tool provides three pricing options/plans that vary in terms of time, updates, support, number of devices, etc. Unlike other data recovery tools, Bitwar features a free trial for you to get a proper view of this software, how it works, and what to expect with its paid versions. In its 30-day free trial, you can scan, recover, and preview files. This option allows you to install the software on a single PC. In addition, you can also export and import results within this free plan of Bitwar. The Annual membership license of this software, which comes under $49.00, features several options that go like this:
You can recover unlimited data.
Installation is supported on one PC.
You can export and import the final results.
There will be one-year free support.
Bitwar's best deal is its lifetime plan for perpetual use, which will cost you $99.00. Within this plan, you will get.
Unlimited data recovery.
Installation to three PCs.
Export and import final results.
Free lifetime updates, and
Free lifetime support.
Comparing other Android data recovery applications, Bitwar seems to be a bit costly. Though, the software got enough to offer over these prices.
Part 4: User Reviews of Bitwar Android Data Recovery
Online tech forums show several users have their opinion about this product. So, after viewing a handful of Bitwar Android data recovery reviews, we can state that consumers have mixed sentiments about this Android data recovery solution. For example: Some users argued about having extra functionalities like optimal media recovery. Ivan G. says on the "G2," a business software review platform:
[3 Star]
"There are some functions that I would like to have included, such as the recovery system for the machines with damaged partitions or optimal media recovery, since we work with these functions and we must pay for other programs to obtain them. There is also no file tree for the data."
In terms of support service, some consumers didn't like the software's limited options for the connectivity medium of the technical support team. Carlos T. states from G2:
[2 Star]
"What I don't like is that the application support service is only available via email. There is no technical support or sales through the phone nor a live chat."
There are a few positive reviews too. For example, many users liked its user-friendly interface and simple recovery process. Lawrence kong writes on "Trustpilot" that:
[4 Star]
"The software provides simple and guided steps when you first download and install it on your system. I just followed the tutorial or the guided steps and I am able to recover back my lost data easily without any professional operation skills etc. Though it couldn't recover all the data I lost."
Marye on Trustpilot didn't like that it can't recover 100% data always, says:
[3 Star]
"This software is nice to use, I recovered some of my lost videos but couldn't recover them all. It's worth noting that the 30-day free trial is really considerate, I will consider buying the lifelong license. But I don't think it can recover all the data fully, so I am not sure about this one."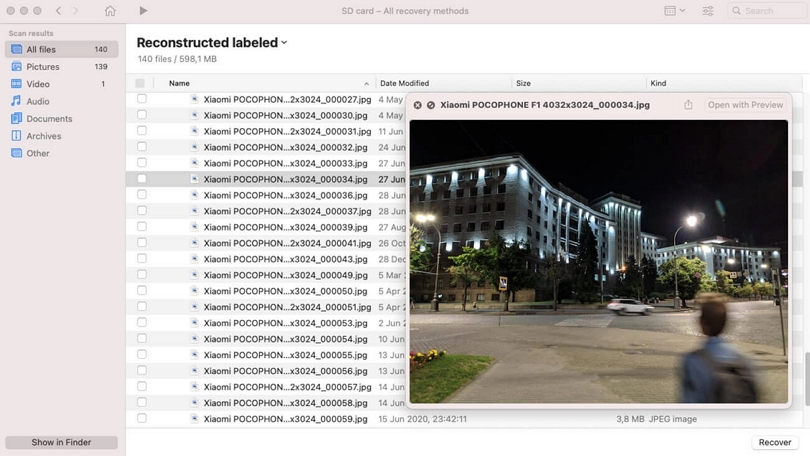 Part 5: Best Alternative: Bitwar Android Data Recovery App Review
By now, you should have a good understanding of Bitwar Android data recovery software based on the information above. There is a saying "There is always a good choice, and there is always a better choice", which refers, "Bitwar" may not be the desired answer after all. As an alternative, you may look at Eassiy Android Data Recovery software. Overall, it is the overall best option for you when it comes to restoring your information from any Android machine.
In comparison, Eassiy's device scanning speed is superior since it does not take hours to complete data processing, even in deep scanning mode. It recovers files from Android internal memory, SD card, and SIM card with a high success rate. Overall, it is a dependable app for Android data recovery. Unlike Bitwar, Eassiy has the industry's highest Android data recovery rate for videos and images. Eassiy, like Bitwar, has simple-to-follow instructions and a user-friendly interface for successful data recovery. Furthermore, you may utilize the selective restore option to evaluate lost data and decide which one to retrieve, saving you a great deal of time throughout the procedure. Eassiy is compatible with over 6000 Android devices and 16 file types. So, whichever form of the file you wish to restore on your Android device, Eassiy has you covered.
Features:
This software supports over 6000+ Android models and 16+ file formats.
Works on three recovery modes: directly from your Android device, Android SD card, and SIM card.
This tool can scan 1000+ lost files within seconds.
All kinds of WhatsApp attachments/data are recoverable with this software.
Works with both rooted and unrooted Android devices.
Step 1: To begin, you must download and install the appropriate version of Eassiy data recovery software from their official website.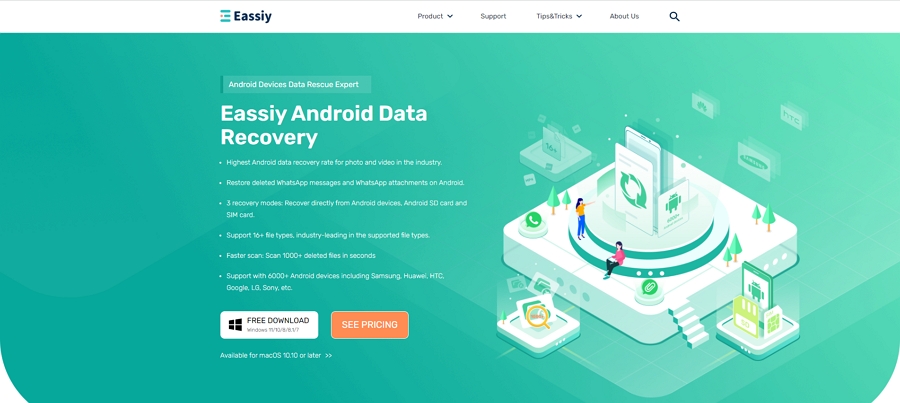 Step 2: The next step is to connect your Android handset to your PC. On your phone, select "USB debugging".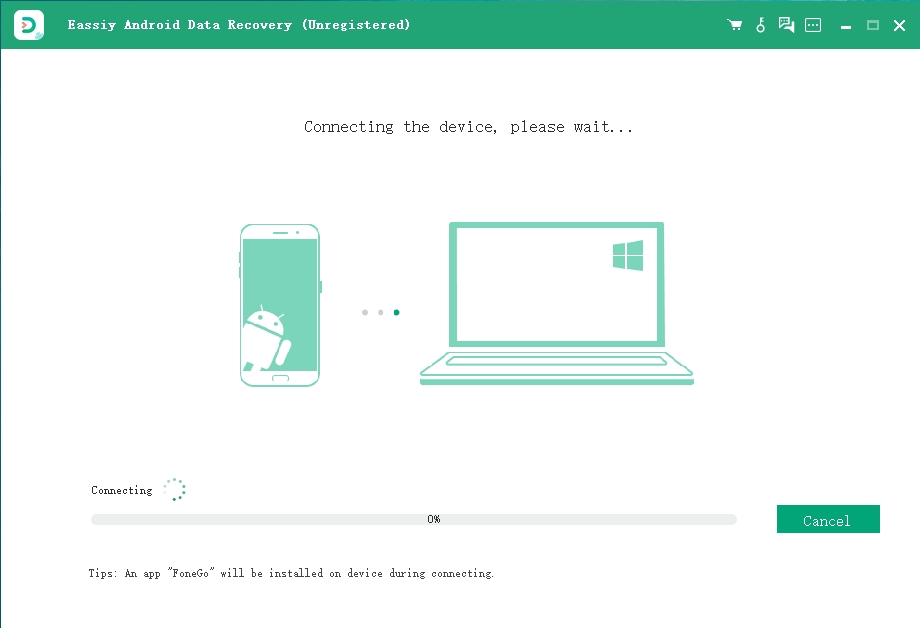 Step 3: Then, select the file types you wish to restore. For example, if you wish to retrieve WhatsApp data, choose "WhatsApp" and "WhatsApp attachments following the "Next" button on the interface of the program.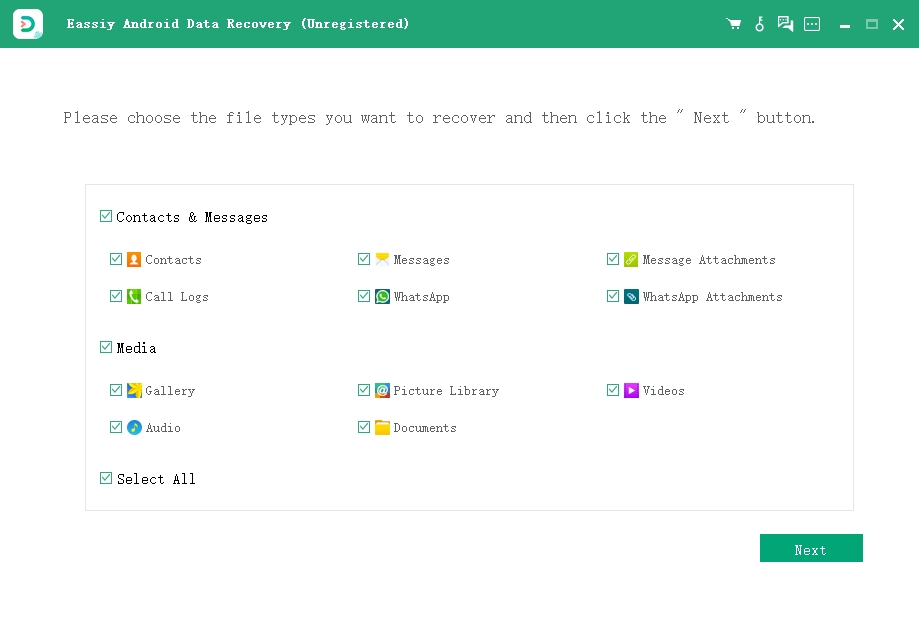 Step 4: You must first install the Eassiy app on your Android device by enabling "Install via USB" in the software's developer settings. When the Eassiy pop-up window displays on your Android smartphone and requests data reading permission, tap "Allow" to proceed.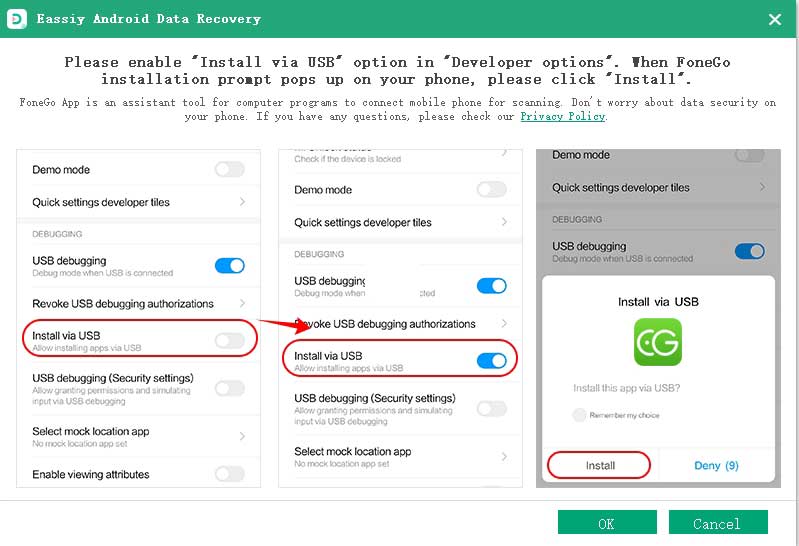 Now, to begin scanning, choose "Scan authorized files." you may not find the lost files you are looking for in the first scan, so in that case, try the "Deep Scan" option to locate them.
Step 6: Finally, just select the "Recover" button from the program to recover your lost data. Leave your device hooked into the system while it is being scanned.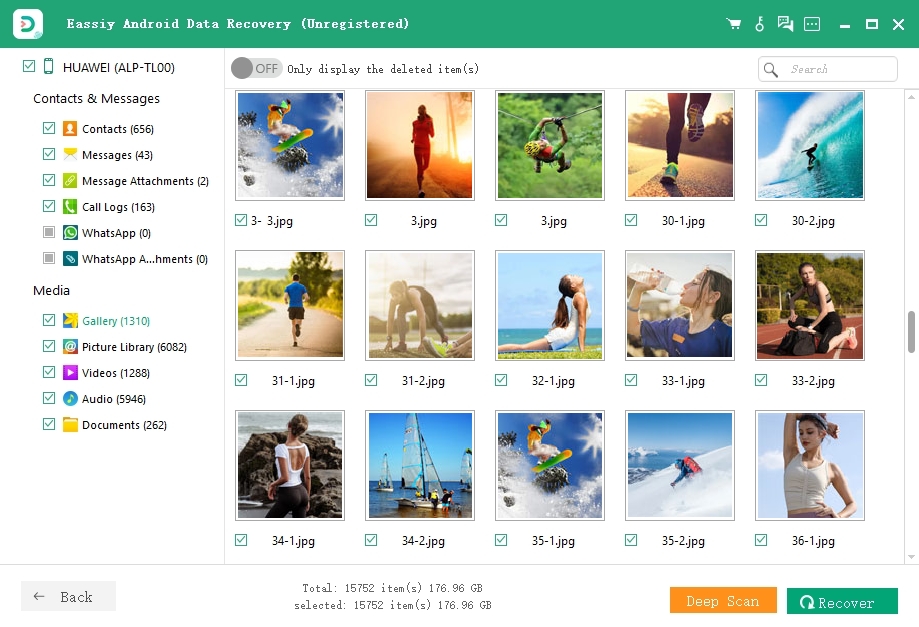 Part 6: Comparison Table
Product Name

Scan Speed

Recovery Rate

Selectively restore option

Price

Recover from

Eassiy Android Data Recovery

Quick scan takes a few seconds to scan 1000+ files

Highest recovery rate for restoring photos and videos

Supported

Comparatively low price ($39.99/annual)

Android Phone
SD Card
Sim Card

Bitwar Android Data Recovery

Takes minutes to complete the recovery process

Not highest but overall good recovery rate

Supported

A bit high in price ($49.00/annual)

Android Phone
SD Card
FAQs of Bitwar Android Data Recovery:
1. What are the types of data recovery?
There are four major types of data recovery services that you may get from various data-retrieving software. In fact, different types of data require different recovery services.
Hard drive recovery
Tape recovery
Optical recovery, and
Digital Recovery
2. Can you permanently recover deleted files from your system?
Yes, files can be retrieved after they have been erased. However, the level of difficulty depends on how long ago the file was erased, and you may need to utilize specialized programs if attempting to recover lost data saved on your Android device.
3. How effective are data recovery services?
Data recovery software makes things easy for you when it comes to retrieving data with a high success rate. Most reputable and highly rated data recovery services appear to have a 90% success rate. It is the bare minimum for popular data-retrieval programs. However, the answer is dependent on what sort of data you want to recover and how far back you want to go. Furthermore, if your lost data is replaced with a new one, any data recovery services will be unable to retrieve that file.
4. Is there a mobile app for the Bitwar Data Recovery application?
Yes, just like other popular data recovery services, Bitwar also provides its own app for scanning and retrieving data from your Android/Apple devices.
Conclusion:
Data recovery tools are quite handy as we face issues with lost/deleted data that are crucial to us and needed recovery from your system. Bitwar is a professional Android data recovery software with effective functionality when it comes to data recovery. However, there are some drawbacks, and there is always a better option available, like our recommendation about "Eassiy Android data recovery. In the end, both Bitwar Data Recovery and Eassiy are excellent programs that may assist their users. All you have to do is pick the one that best suits you. However, if you want a data recovery application with more functionality, flexibility, and customization, Eassiy Android data recovery is the superior option.