Data recovery software is typically the most effective approach to restore lost data. On the other hand, there are numerous diverse tools being advertised online, and making the right choice is more crucial than you might realize. The files you need to restore might not even be recognized by some software. Then what?
This article is committed to assisting perplexed people in selecting the ideal tool for their unique requirements. We evaluate data recovery software's performance and functionality in comparison to what consumers normally require in a data loss scenario. In this article, we'll contrast Eassiy Android Data Recovery Software and Myjad Android Data Recovery Software, two well-known brands. Both are well-liked, although they differ greatly in many aspects. Find out which one is better for you by reading on.
Part 1: Features comparison
In this post, we'll contrast the advantages and disadvantages of Eassiy Android Data Recovery and the Myjad Android Data Recovery and come to the conclusion that Eassiy Android Data Recovery is the superior option for your Android because it has an excellent graphical user interface, a higher success rate, and is reliable and user-friendly. So keep reading to find out which approach you should take for your android data recovery!
Compatibility: Eassiy Android Data Recovery is the finest option because it offers the greatest amount of market compatibility, whereas Myjad is dependable and user-friendly but is slightly constrained by that feature.
Recovery rate: For restoring Android photographs and videos, Eassiy offers a high recovery rate, which leads the industry. However, Myjad Android Data Recovery repair program, which tries to correct the most frequent system defects with no assurance of data loss, and Advanced Mode, which fixes more complicated issues but may erase your data.
Supported Files: Up to 16+ files, such as contacts, messages, pictures, videos, notes, WhatsApp, and Viber, are supported by Eassiy Android Data Recovery. Whereas, Myjad supports 5+ file types but sometimes show unknown error while downloading the data.
Secure Recovery: While Myjad Android Data Recovery has bugs that prevent it from offering fully secure recovery, Eassiy offers robust security Android data recovery.
Recovery speed: In contrast to Myjad Android Data Recovery, which takes a long to recover the necessary data and occasionally struggles to maintain picture quality, Eassiy can scan 1,000+ deleted photos and videos in just a few seconds.
Restore selectively: You can preview files with Eassiy and Myjad Android Data Recovery and decide what you wish to restore.
User-friendly: Eassiy provides a user-friendly layout for all consumers, whether they are novices or specialists. While Myjad Android Data Recovery is more difficult for beginners to utilize.
The Android data recovery software from Eassiy Data Recovery and Myjad Android Data Recovery both has a ton of features. But when it comes to retrieving data from either of these sources, Eassiy Android Data Recovery triumphs.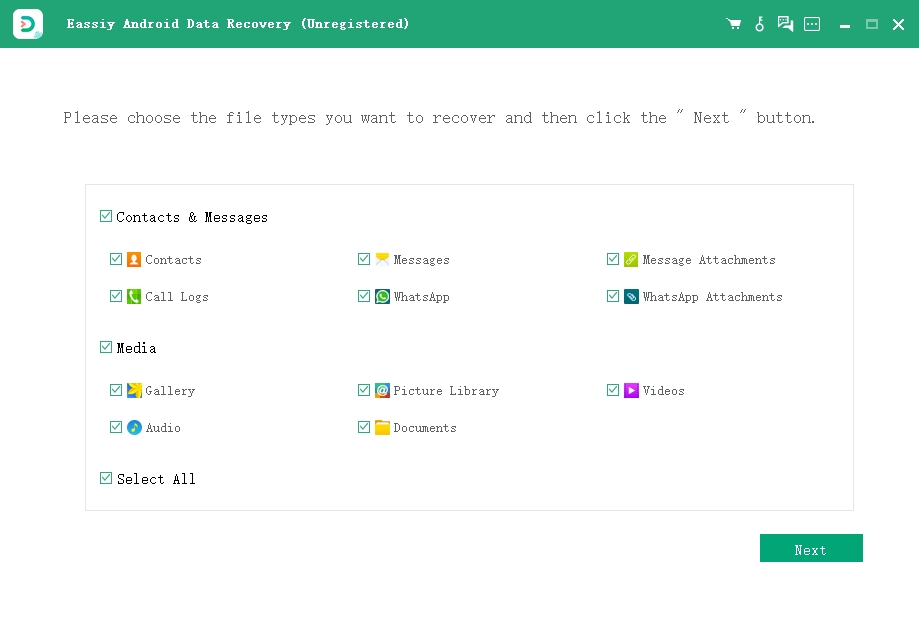 Part 2: Performance
We purposefully erased a number of files from our Windows test laptop's hard disk in order to accurately compare Eassiy Android Data Recovery with Myjad Android Data Recovery (which has 8GB of RAM and a 1TB hard drive). Then, to test the effectiveness of the two applications, we ran both routine and in-depth scans on all of them. They all succeeded in recovering the test data as well as thousands of additional files that had previously been erased.
In comparison to Myjad program, Eassiy was the fastest, finishing a standard scan in under a minute. Just over one hour was spent on a deep scan, which required no more than 25% of the CPU or 200MB of RAM. Myjad was a little slower, but it used a lot more computing power. The deep scan took a little more than 12 hours, whereas the fast scan took less than four minutes. However, it utilized more than 70% of the CPU and almost 300 MB of RAM, thus you can experience difficulties operating Myjad Android Data Recovery.
Overall, Eassiy performs the best due to its quick deep scan capability and minimal CPU utilization. However, throughout testing, both applications ran flawlessly and successfully retrieved all test files.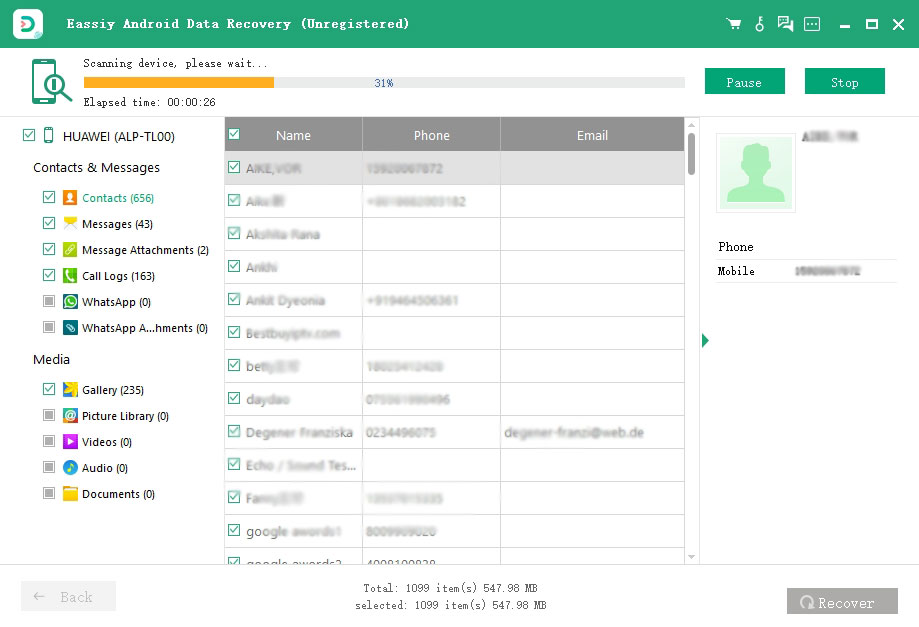 Part 3: Scan speed
To begin with, Windows and Mac operating systems are both compatible with Eassiy and Myjad Android Data Recovery. While Myjad does offer just one data retrieval option, Eassiy offers up to three.
Eassiy has quick scanning tools to increase productivity and help reformatting and damaged disk restoration. Recovery from damaged VHDs is supported, and recovered files can be restored straight to a virtual hard disk (VHD). The secure overwrite tools can be used to delete sensitive or confidential files.
Eassiy has a faster scan; it can quickly find 1000+ deleted files. In addition to supporting a variety of external storage media, it enables you to recover corrupted or otherwise inaccessible data. During the course of a scan, files can be recovered, and you can even inspect recovered files before storing them. When Myjad has a relatively low recovery rate, it scans files slowly (up to a minute) and occasionally spirals downwards while recovering data, which has been complained about by users.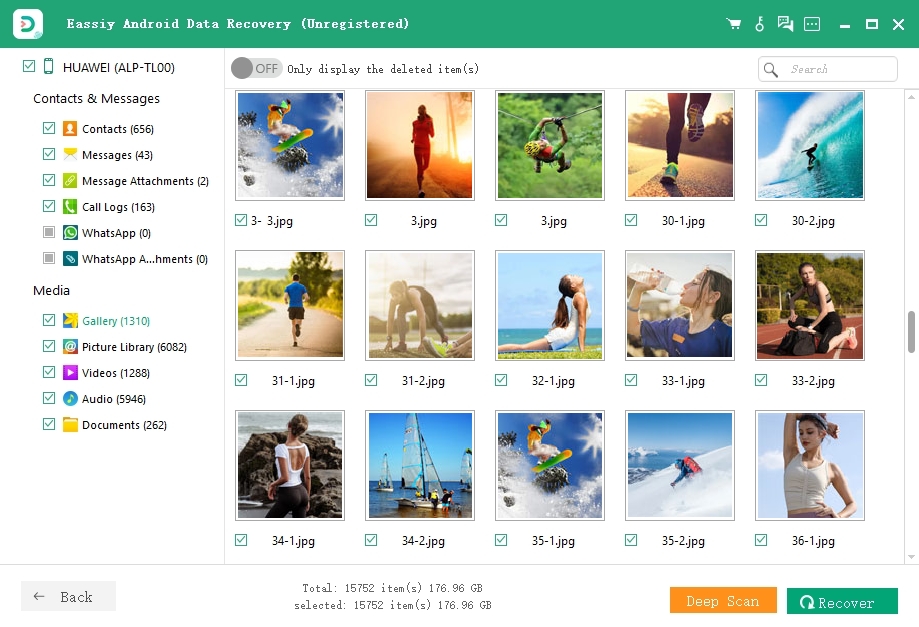 Part 4: Compatibility
The unique and specialized Eassiy Android Data Recovery and Myjad Android Data Recovery tool software allows users of android devices to swiftly and easily recover any corrupted information. What about the compliance elements of the software, though? Are both of them metaphysically compatible with the newest Android operating system?
To answer your question, Eassiy and Myjad are both great options for customers because their software is compatible with almost all android platforms and devices and is accessible on both Windows and Mac operating systems. Eassiy leads the industry in terms of supported file types with its support for 16+ file types from Android smartphones and its support for 6000+ Android devices, including those made by Samsung, Huawei, HTC, Google, LG, and Sony, among others. While practically every Android device runs fine with Myjad Android Data Recovery. For example, Samsung, HTC, LG, Sony, and Motorola are all listed as being compatible with your Android, but there are no such special design.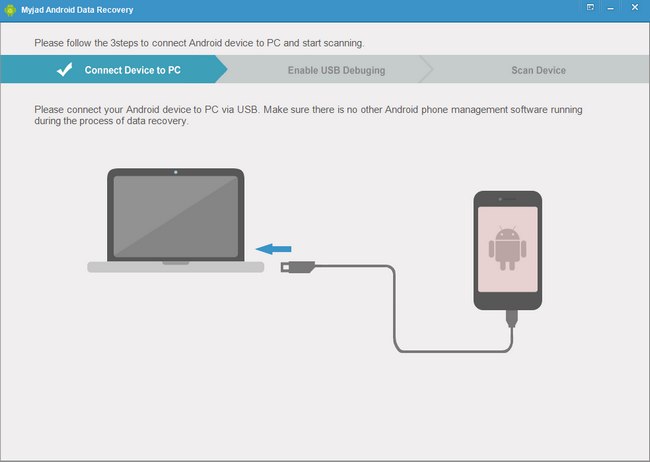 Part 5: Successfully recover rate
Eassiy scans more swiftly and can locate 1000+ deleted files in only a short time. It allows you to restore corrupted or otherwise inaccessible data in addition to supporting a number of external storage devices. Data can be retrieved during a scan, and you can even look at recovered files before storing them. It supports 16+ file types, which is a record number for the industry.
Unlike Eassiy, Myjad only supports a limited number of file formats which is 5+, and its simple "click and restore data" method makes it easier to recover deleted or lost data. Additionally, it guarantees that your data won't be damaged, however occasionally, Windows or Mac malfunctions occur while retrieving the data.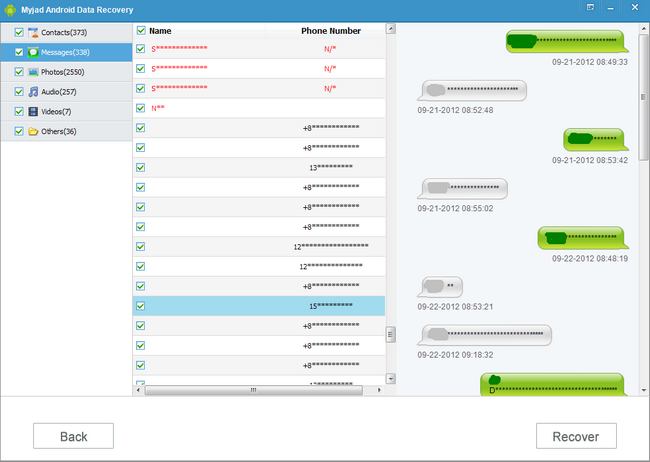 Part 6: Prices
Read the information below to get more information about how much these two programs cost:
The single data recovery pricing option offered by Myjad is its Single-User Personal License for Android Data Recovery, which costs $49.95. If you purchase this single-license software, you will get the license code right away via email. You will receive free technical support, but it only works with one device.
However, in this instance, Eassiy Android Data Recovery is the best choice. Three distinct options are available from Eassiy Android Data Recovery: a quarterly plan for $35.99; an annual plan for $39.99; and a permanent plan for $69.99. The yearly plan, which offers auto renewal and a year of free upgrades and allows for a maximum of six devices and one PC, is the most popular low-cost choice. If you have the eternal plan, you are able to use the everlasting advantages.
Part 7: Customer Support
A variety of support services are offered by both of the two programs. Email help is available through Myjad, however premium members get priority over free users. Thankfully, it also has excellent technical support materials, thorough video tutorials, and a welcoming community forum.
With the best support services, Eassiy, nevertheless, stands out as the undisputed champion. It offers helpful and educated representatives, email support and a ticketing system for difficult situations. There is also available offline manuals and a comprehensive knowledge base. The self-help options are also excellent, and there is a comprehensive knowledge base with stunning videos, how-to manuals, and a variety of other resources available.
Part 8: Comparison Table
In-depth comparisons of the Eassiy Android Data Recovery and Myjad Android Data Recovery will be made in this thread. Listed below is a simple comparison chart:
Eassiy Android data Recovery

Myjad Android Data Recovery

Rate of recovery

87-98/%

70-90%

Selectively restore

Supported

Supported

Supported file types

16+ file types supported

5+ file types are supported

Price

Plans are $35.99/quarter, $39.99/year, and $69.99/lifetime.

Single-user license for $49.95

Scan speed

Fast, scan more than 1000 files per second

Slow but steady

Recover Data from

Android device
SD Card
SIM Card

Android device
SD Card

User-friendly

pleasant user interface to the rookies

Standard interface

Compatibility

6000+ Android devices along with Windows and Mac

compatible with almost all Android devices

Place

Industry-leading in recovery

Well known
FAQs:
1. Do Android recovery apps work?
Yes. Software made specifically for Android devices can restore data from internal memory. Since SD cards can be viewed as standard data storage devices like hard drives, they can be retrieved using the majority of conventional data recovery tools. To recover SIM card data, specialized software is needed.
2. How can I recover my phone data for free?
You can recover your phone data for free by using Eassiy Android data recovery software. Just follow the official website and guideline to install the program on your computer and start recovering all your lost phone data.
3. Do Myjad provides text scanner facilities?
No it doesn't provide any text scanner features. As it's not a PDF reader or can't handle doc files either. It can only recover them.
4. What is Myjad Android data recovery full crack?
The simplest method for quickly recovering data is offered via the Myjad android data recovery full crack. All in all, you can access the full application with a crack software but it's not safe to use them. Just buy the tool, then use it as it comes from official website. Cracks don't come from any official website and it's not legal.
Conclusion:
Since they can recover any type of data, the Android data recovery apps Eassiy and Myjad are outstanding at what they do. Using the Eassiy and Myjad Android Data Recovery applications, you can recover crucial data that has been lost as a result of a storm, flood, system upgrade, cybercrime, bugs, or unintentional deletion.
However, it should be highlighted that Eassiy Android Data Recovery is the industry leader in recovering images and videos because it's crucial to choose software with a high rate of recovery. The best alternative is Eassiy because it dominates the software market and outperforms the Myjad Android Data Recovery program in terms of performance. All lost or deleted personal information can be recovered with the use of Eassiy Android Data Recovery. A few examples include failed jailbreak efforts, factory resets, lost or stolen items, hanger jams, water damage, virus attacks, etc. Our verdict is in support of Eassiy Android Data Recovery. What do you think? Enter your comments in the field provided here.