The most efficient method for recovering lost data is normally to use data recovery software. Making the appropriate pick is more important than you might imagine given the wide variety of tools that are promoted online. Some software might not even recognize the files you need to restore. Next, what?
The goal of this essay is to help confused people choose the best tool for their particular needs. We compare the functionality and performance of data recovery software to what users often need in a data loss situation. In this article, we'll compare two well-known brands, Eassiy Android Data Recovery Software and GT Data Recovery Software. Despite having numerous notable differences, both are liked. Continue reading to find out which is better for you.
Part 1: Features comparison
In this article, we'll compare the benefits and drawbacks of Eassiy Android Data Recovery and GT Data Recovery and come to the conclusion that Eassiy Android Data Recovery is the better choice for your Android because it has a top-notch graphical user interface, a higher success rate, and is dependable and approachable. Read on to see which strategy you should employ for Android data recovery!
Recovery rate: Eassiy offers a high recovery rate for restoring Android photos and videos, which is the best in the business. The GT Data Recovery repair application, on the other hand, attempts to remedy the most common system flaws without guaranteeing data loss, and Advanced Mode, which resolves more complex problems but might destroy your data.
Files Supported: Eassiy Android Data Recovery supports up to 16+ files, including contacts, messages, images, videos, notes, WhatsApp, and Viber. While GT Data Recovery supports more than 6+ different file types, it occasionally displays an unknown error when downloading data.
Recovery speed: Eassiy can scan 1,000+ deleted photographs and videos in just a few seconds, in contrast to GT Data Recovery, which frequently struggles to retain picture quality and takes a long time to recover the essential data.
Recover selectively: Using Eassiy and GT Data Recovery, you can preview files and select the ones you want to restore.
User-friendly: Whether a customer is a novice or an expert, Eassiy offers a user-friendly layout. GT Data Recovery, however, is more challenging for beginners to use.
Secure Recovery: Eassiy provides strong security for Android data recovery, whereas bugs in GT Data Recovery prevent it from providing fully secure recovery.
Market compatibility: Eassiy Android Data Recovery delivers the maximum level of market compatibility, making it the best alternative. GT Recovery software is dependable and user-friendly but is little hampered by that characteristic.
Both Eassiy Data Recovery and GT Data Recovery offer robust Android data recovery tools. But Eassiy Android Data Recovery wins when it comes to obtaining data from either of these sources.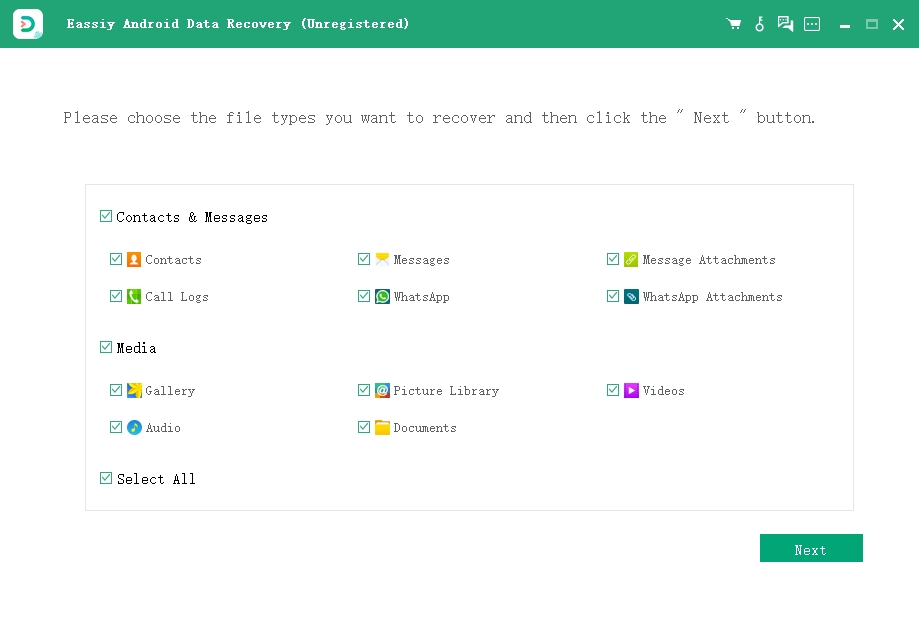 Part 2: Performance
To accurately contrast Eassiy Android Data Recovery with GT Data Recovery, we purposely deleted a lot of files from our Windows test laptop's hard drive (which has 8GB of RAM and a 1TB hard drive). Then, we performed both standard and in-depth scans on each of them to gauge the effectiveness of the two programs. All of them were successful in retrieving the test data as well as thousands of other deleted files.
Eassiy completed a typical scan faster than the GT Data Recovery application, taking under a minute. A deep scan took just over an hour and used no more than 25% of the CPU or 200MB of RAM. GT required a lot more computational power but was a little slower. The rapid scan took less than four minutes, whereas the deep scan took a little over 15 hours. However, you might have trouble using GT Data Recovery because it used approximately 350 MB of RAM and more than 85% of the CPU.
Eassiy performs best overall because of its quick deep scan capability and low CPU usage. However, both programs operated faultlessly and successfully retrieved all test files throughout testing.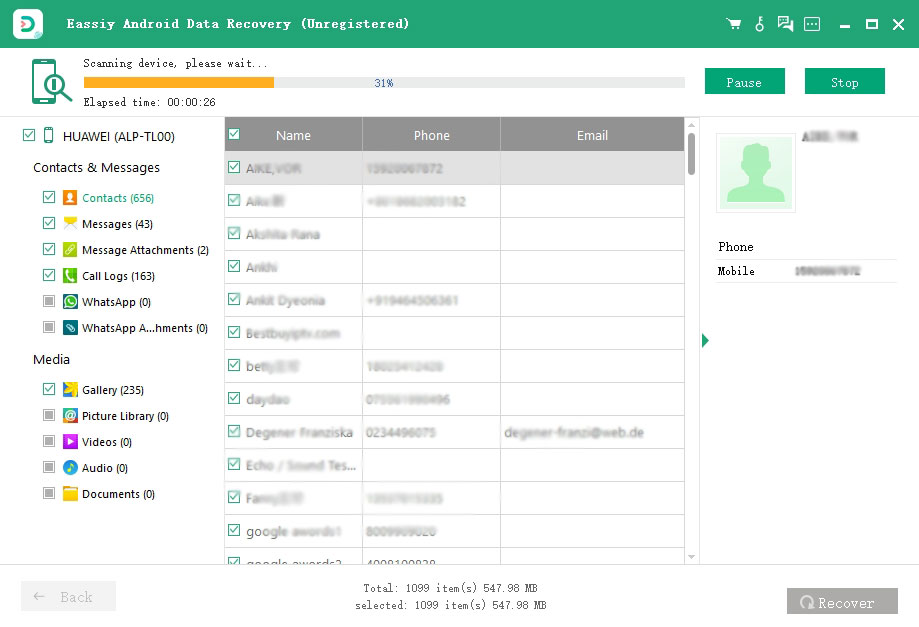 Part 3: Scan speed
To start, Eassiy and GT Data Recovery work with both Windows and Mac operating systems. Eassiy provides up to many restoration possibilities, but GT data recovery only gives one data retrieval option.
Quick scanning features in Eassiy help with reformatting and damaged disk restoration while boosting productivity. It is possible to recover data from corrupt VHDs, and the data can then be directly restored to a virtual hard disk (VHD). To remove private or sensitive files, use the secure overwrite tools.
Eassiy scans more swiftly and can locate 1000+ deleted files in only a short time. It allows you to recover corrupted or otherwise inaccessible data in addition to supporting a number of external storage media. Files can be recovered during a scan, and you can even look at recovered files before storing them. Users have complained that GT data Recovery occasionally spirals downward while recovering data and scans files slowly (up to a minute) when it has a low recovery rate.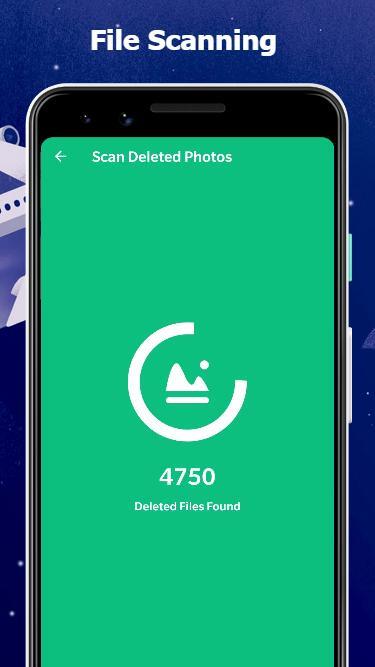 Part 4: Compatibility
Users of android devices may quickly and simply recover any corrupted information thanks to the unique and specialized Eassiy Android Data Recovery and GT Data Recovery tool software. But what about the software's compliance components? Are they both compatible with the most recent Android operating system metaphysically?
To answer your question, Eassiy and GT Data Recovery are both excellent choices for clients because their software is available on both Windows and Mac operating systems and is compatible with practically all android platforms and devices. With its support for 6000+ Android devices and its support for 16+ file formats from Android smartphones, including those made by Samsung, Huawei, HTC, Google, LG, and Sony, among others, Eassiy is the industry leader in terms of file kinds supported. While almost all Android devices work without a hitch with GT Data Recovery, occasionally they do spiral out of control and exhibit bugs.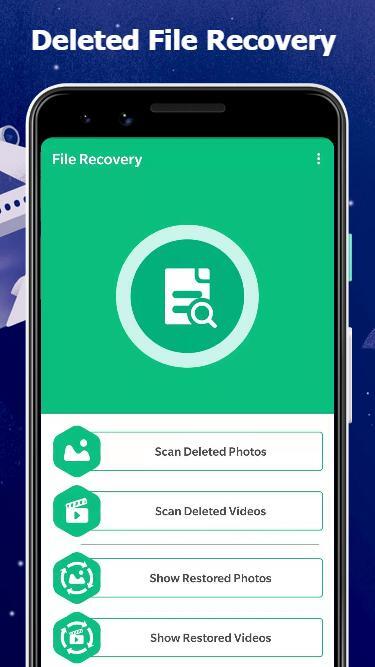 Part 5: Successfully recover rate
Eassiy searches more quickly and can quickly find 1000+ deleted files. In addition to supporting a variety of external storage media, it enables you to restore corrupted or otherwise inaccessible data. During a scan, data can be retrieved, and you can even preview recovered files before storing them. It supports a record-breaking 16+ file types, which is a high quantity for the sector.
In contrast to Eassiy, GT only supports a small number of file formats, only 6+, and the program features a helpful categorization system that makes sure all the files recovered are simple to explore. Furthermore, it ensures that your data won't be harmed, however occasionally, Windows or Mac issues arise when retrieving the data.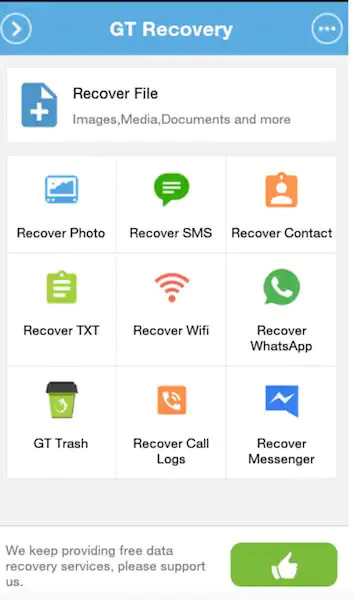 Part 6: Prices
For additional information on how much these two programs cost, read the following:
The most effective option is Eassiy Android Data Recovery. Eassiy Android Data Recovery offers three different plans: a quarterly plan for $35.99, an annual plan for $39.99, and a permanent plan for $69.99. The most popular low-cost option is the annual plan, which includes auto renewal, a year of free upgrades, and a limit of six devices plus one PC. You can utilize the everlasting benefits if you have an eternal plan.
GT Data Recovery has a per-user pricing option for data recovery that starts at a one-time cost of $13.66. There is a free trial option, but regrettably that won't guarantee your data recovery is completely secure. There are some restrictions because this version is free as opposed to the paid version. It won't recover as much data as the premium version and doesn't handle as many file formats. Finally, since data affected by viruses may not be recoverable, it could not be able to locate lost data.
Part 7: Customer Support
Both of the two programs provide a range of support services. GT Data Recovery offers chat, but premium members are given preference over free users. Unfortunately, there are no webinars or videos available that provide instructions on how to use the product.
However, Eassiy offers outstanding customer service in this instance. Notwithstanding this, Eassiy is the clear winner and offers the greatest support services. It provides knowledgeable and helpful email support, and a ticketing system for challenging circumstances. A thorough knowledge base and offline instructions are also accessible. There is a thorough knowledge base with amazing videos, how-to guides, and a range of other materials available, and the self-help choices are also very good.
Part 8: Comparison Table
In-depth comparisons of the Eassiy Android Data Recovery and GT Data Recovery will be made in this thread. Listed below is a simple comparison chart:
Eassiy Android data Recovery

GT Data Recovery

Rate of recovery

87-98/%

68-85%

Selectively restore

Supported

Supported

Supported file types

16+ file types supported

6+ file types are supported

Price

Plans are $35.99/quarter, $39.99/year, and $69.99/lifetime.

One time purchase option-$13.66

Scan speed

Fast, scan more than 1000 files per second

Takes more than 15Hours

Recover from

Android device
SD card
SIM card

Android device

User-friendly

pleasant user interface to the rookies

Medium interface

Compatibility

6000+ Android devices along with Windows and Mac

compatible with almost all Android devices

Place

Industry-leading in recovery

Well known
FAQs:
1. What is GT recovery?
You may recover deleted or lost files from Android devices with the use of GT File Recovery. There is no need to back up your data; you can recover deleted or lost contents from your memory card, even if you accidently formatted the card.
2. How long can data recovery take?
Data recovery typically takes 2 to 5 days. However, the complexity of the issue will affect how long it takes to recover the data. You can get a better idea of how long it will take to restore your data when a technician examines and identifies the issue.
3. How can I get free unlimited data recovery?
A file recovery program created specifically for Windows users is called Eassiy Data Recovery for Android. The cost-free version allows for limitless data recovery. You can use it to recover any sort of material from memory cards, HDDs, external hard drives, USB devices, and more, including pictures, music, documents, movies, emails and etc.
4. How much does it cost to restore data? Is Android data recovery possible?
You should budget about $300 to have your data professionally retrieved, unless you're dealing with a storage device that has been physically destroyed. Data recovery from a physically damaged hard drive typically costs around $1,500. Using the Android Data Recovery program, you can get back your deleted files. You can use this tool to retrieve all the data that was saved on your Android phone, including SMS text messages, contacts, videos, pictures, and documents. Free data recovery software can work on hard drives, USB flash drives, memory cards, MP3 players, and other storage devices supported by FAT and NTFS file systems.
Conclusion
The Android data recovery applications Eassiy and GT Data Recovery excel at what they do because they can recover any sort of data. You can restore important data that has been lost as a consequence of a storm, flood, system update, cybercrime, bugs, or unintended deletion with the Eassiy and GT Data Recovery programs.
However, since it's important to select software with a high rate of recovery, it should be noted that Eassiy Android Data Recovery is the market leader in recovering photographs and videos. Eassiy is the best substitute because it rules the software industry and performs better than the GT Data Recovery tool. With the aid of Eassiy Android Data Recovery, all lost or deleted personal data can be retrieved. Unsuccessful attempts at jailbreaking, factory resets, lost or stolen products, hanger jams, water damage, virus attacks, etc. are a few instances. Our conclusion is that Eassiy Android Data Recovery is a good option. How do you feel? In this field, please enter any comments you may have.