Nobody is susceptible to loss, so at some point you might mistakenly reboot your Android, try to update it to the most recent software version, or try to reset the device to default settings and find that you've lost important data. Perhaps a crucial file wasn't adequately backed up. Don't worry; Coolmuster Android Data Recovery will help you precisely access the intricate structures of your destroyed cosmos and extract these extremely valuable references on your windows or Mac.
Data can be recovered from the internal memory card and external SD card of an Android phone using Coolmuster Android Recovery, which has a confirmed method for doing so. Additionally, this reliable tool allows for the simple recovery of all lost data from any Android device and works with more than 6000 Android models. We will also provide you access to our most wonderful Eassiy Android Data Recovery, which is a great option, in addition to giving you a thorough review of Coolmuster Android Data Recovery in this article for your Windows/Mac.
Part 1: Is Coolmuster Android Backup Manager Safe?
Everyone interested in the software can sample the free trial edition of Coolmuster Lab.Fone for Android. Coolmuster Lab.Fone for Android offers a safe recovery process. Practically all Android devices may use the program, which is available for both Windows and Mac and is compatible with more than 6000 Android smartphones and tablets.
Although there is a free trial version available, it does not contain all the capabilities, restricting who can use the software. The program is reliable, inexpensive, and easy to use. For those interested in checking it out, it also provides a free trial version. Even if Coolmuster Android Data recovery includes a free edition, advanced features are still required in the event of a catastrophic data loss emergency. You must update your free program to a later, paid version in order to use the new features.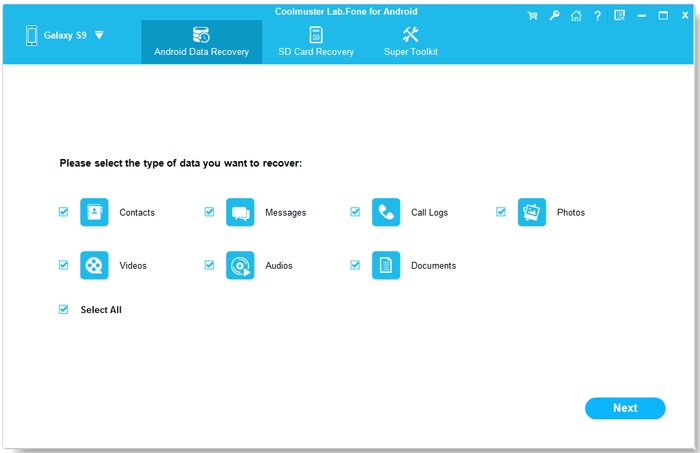 Part 2: Features of Coolmuster Android Data Recovery
Rapid recovery time - The recovery process can be finished in a few minutes and uses advanced scanning technology to restore files from Android without a backup.
Adaptable Recovery - includes support for a wide range of file types, including WhatsApp, Messages, Contacts, Photos, Videos, Audio, and Documents, and you can choose to recover all or only a portion of the missing data.
Deeper Scan - The files on an Android smartphone may be readily scanned out and shown in categories, including the lost data (in red) and the existing ones, thanks to its quick scan, deep scan, and partial scan features (in black).
Assist with encrypted backups - You can see and select the data you want to restore after unlocking encrypted data backups to recover lost data.
A Wide Spectrum of Interoperability - There are no limitations on scanning and previewing data, and it is fully compatible with 6000+ Android phones and tablets.
Secure Recovery - Android documents, movies, music, and images can all be recovered and saved in a variety of other formats, including JPG (JPEG), PNG, BMP, HEIC, MP4, 3GP, M4V, EPUB, DOC, DOCX, XLSX, PDF, and more.As a result, you can quickly access, change, and use them in the future.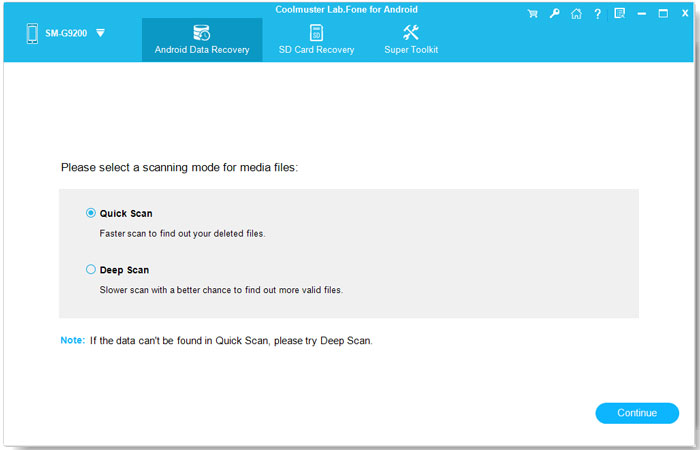 Part 3: Is Coolmuster Android Free?
The trial edition of Coolmuster LabFone data recovery allows anyone who wishes to recover data to do so. For just $59.95, you can get Coolmuster's paid edition, which gives you access to all of its features and simplifies data recovery for a whole year. For only $79.95, you may use a lifetime license for 5 Android and one PC devices with Coolmuster LabFone.
In addition to scanning data from an Android device, paid versions also have the capacity to decrypt data from backups, preview data in real-time, restore data to a computer, and convert HEIC to JPG. The trial edition, however, is limited to allowing for real-time data preview, decrypting data from backups, and scanning data from an Android smartphone.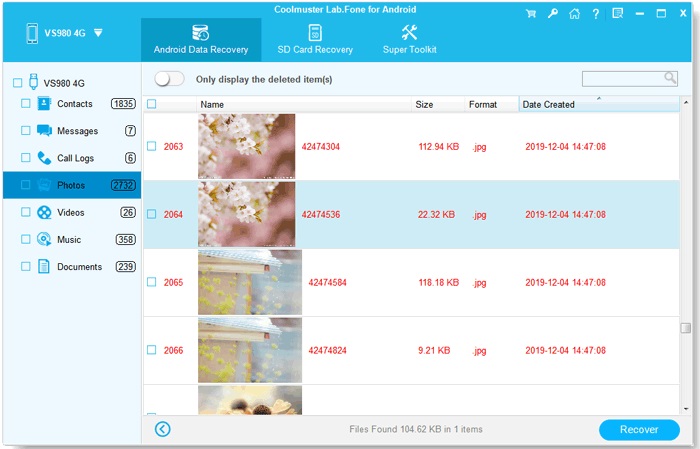 Part 4: User Reviews of Coolmuster Android Data Recovery App
Coolmuster Lab.Fone Android Data Recovery user reviews have been compiled from all around the world. Here are some client comments along with an explanation:
Ersin Akman: 1 star
My deleted text messages are not scanned out
My photos were deleted by mistake. I tried to recover it by this tool. But the deleted photos are not scanned out, I did not know why. So I cannot get them back.
jsegn: 3 star
My deleted text messages are not scanned out
It said data scan is free. So I tried it. But unluckily, my deleted text messages are not scanned out, which means I cannot recover them. Why?
Puppy: 3 star
My deleted photos can't be recovered.
My litter daughter deleted my important photos from my Samsung Note 9. I wanted to get them back. I tried your tool. Photos can be scanned out, but can't find the deleted photos. Why?
Natasha: 5 star
Nice to Recover
It can recover most lost files on my Android phone. If it can simplify the rooting steps, it would be better.
Qin: 5 star
Two scan modes are good
I like its two scan modes: Quick Scan & Deep Scan, cause Deep Scan will take more time. I can choose according to my needs. Nice idea
By taking into account all these contradictory comments from diverse customers, we can consequently draw the conclusion that Coolmuster mobile data recovery for Android is not the sole choice for everyone. You could not receive decent customer service or appealing solutions if you can't operate the product properly. There is a chance that this program will occasionally damage your phone. You should use the alternative solution that we're about to present in this post.
Part 6: Best Alternative: Coolmuster Android Data Recovery for Windows/Mac Review
The Coolmuster Lab.Fone Recovery tool may be difficult to use, or possibly the aforementioned fix is giving you problems and malfunctions. On rare circumstances, the software may freeze, error messages may appear, or both. Eassiy Android Data Recovery is the greatest answer to Coolmuster Lab.Fone Mobile Data recovery in this article, and it will both assist you in finding the required data and lessen your anxiety.
Eassiy Android Data Recovery is a Coolmuster Lab.Fone substitute. Since it not only makes data recovery simpler for you but also has the ability to thoroughly examine 16+ different types of files, which is an industry first, Lab Mobile Data Recovery software is a great choice. The trial edition of Coolmuster Lab.Fone only offers a small number of features, but Eassiy's features are the best option because they outperform Coolmuster Lab.Fone's terms of appearance, utility, and dependability.
The industry's highest rate of Android data recovery for photos and videos is achieved by Eassiy Android Data Recovery. Eassiy Android Data Recovery will let you easily recover your lost data regardless of whether your Android phone is jailbroken or not or whether you lost it in any circumstances. This incredible program, called Eassiy Android Data Recovery, works with 6000+ Android devices, including those made by Samsung, Huawei, HTC, Google, LG, and Sony, among others. It provides the ability to preview lost data and can recover deleted data from both rooted and unrooted Android phones.
Key Features:
The highest industry average for photo and video data recovery from Android devices.
Scan 1000+ deleted files in less time with a faster scan
Supports 16+ file types, which is a record number for the industry.
assistance for 6000+ Android smartphones
3 recuperation modes are offered, where it can recover data from Android phone, SD Card, and SIM Card.
Steps to recover deleted data on android using Eassiy:
Step 1: Download and launch Eassiy
You can get back your lost data with the excellent Eassiy Android Data Recovery. Installing the most recent version of this software on your computer is necessary to accomplish this.
Step 2: Link your Android device to a computer.
Your computer and Android should be connected. After that, open "USB debugging" on your Android phone.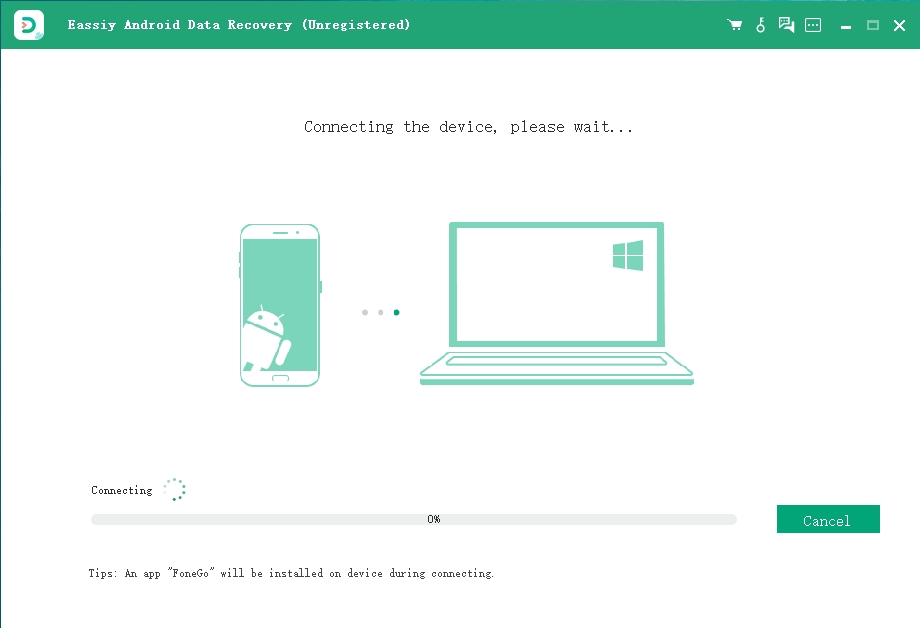 Step 3: Select Your File Types
Select the file type you want to recover. Connect your Android device to your computer, then select "Next" after selecting the file type you want to search for deleted things in.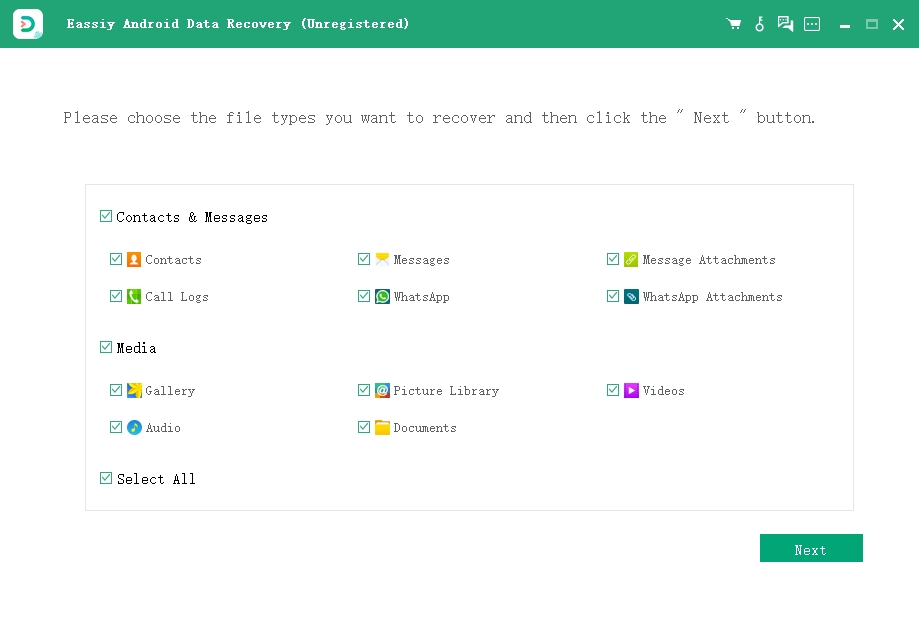 Step 4: Download the Eassiy app on an Android device.
When the pop-up appears on your Android device, click "Install" after enabling "Install through USB" in the software's developer options. Give Eassiy permission to read the memory of the Android device. When the Eassiy pop-up window appears on your Android device and asks for permission to read data, click on "Allow". After that, launch the computer application and choose "Scan Authorized Files" to begin looking for the deleted data.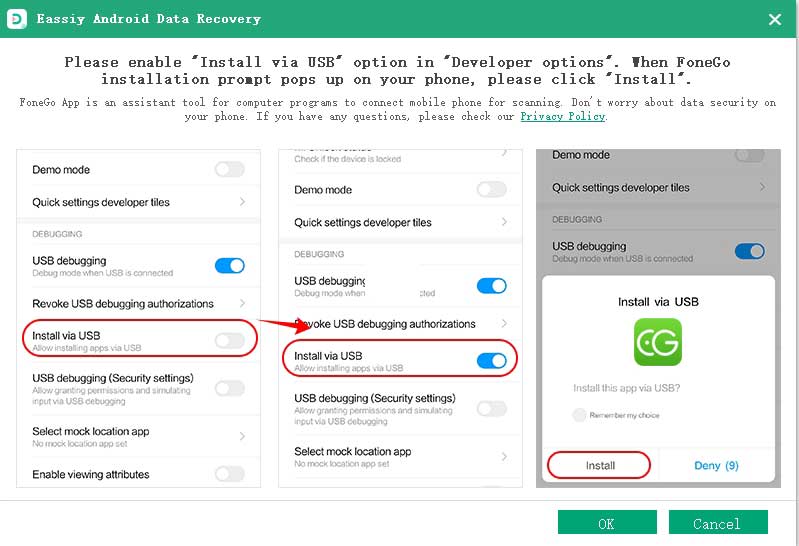 Step 5: Recover Data from Android
Keep your phone plugged into the network while the system is being scanned. Verify that the data you require is present after the initial scan. Otherwise, select "Deep Scan" to look for buried info. You can now select each file type to view the data after the lengthy deep scan process is finished. For instance, you can view names, emails, and phone numbers by clicking on contacts. After that, select "Recover" and mark the data you wish to get back.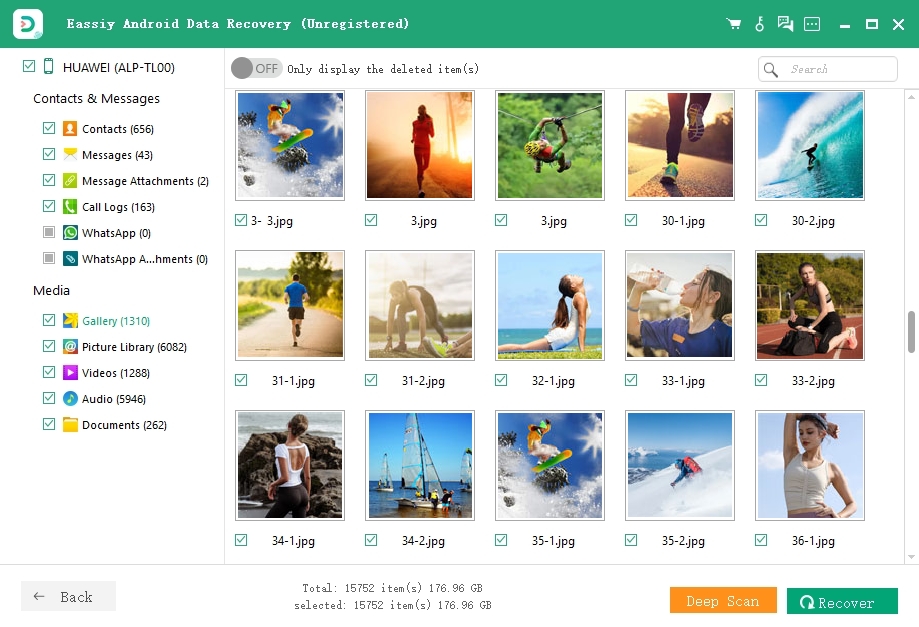 Part 7: Comparison Table
In this thread, comprehensive comparisons between Coolmuster Lab.Fone Mobile Data Recovery and Eassiy Android Data Recovery will be made. Here is a straightforward comparison table:
Eassiy Android data Recovery

Coolmuster Lab.Fone Recovery for Android

Rate of recovery

 90-98%

70-91%

User-friendly

appealing user interface for novices

moderate interface

Supported file types

16+ file types supported

8+ file types supported

Scan speed

Quick, scan more than 1000 files in one second

Takes quite sometime

Compatibility

6000+ Android smartphones

6000+ Android Devices

Place

Industry-leading in recovery

well positioned

3 Modes to Recover from

Android Device
SD Card
Sim Card

Android Device
SD Card

Selectively restore

Supported

Supported

Price

Pricing for monthly $35.99, yearly $39.99 and lifetime $69.99 for 6 devices 1 PC.

$59.95 for one year (single license) , 1 device 1 PC.
FAQs:
1. Is Coolmuster Android Assistant safe?
It is a completely secure app that won't harm the data on your PC or mobile device. Practically All Android Brands Are Compatible: Numerous Android manufacturers are supported, including Samsung, Motorola, Dell, HTC, Sony, Huawei, ZTE, and many more.
2. Can someone remotely access my phone?
Sadly, the reply is in the affirmative. In addition to the standard techniques, hackers may also utilize the following techniques to remotely access a phone: Using open Wi-Fi networks: When you join to a false Wi-Fi network using your phone, cybercriminals reroute you to harmful websites.
3. Can permanently deleted files be recovered in Android?
Your files are never completely lost, though. You may be certain that if you own an Android device, there is a simple and painless option that will enable you to recover all of the lost data. Using the Android Data Recovery program, you can get back your deleted files.
Conclusion:
You can recover important data that has been lost as a result of a storm, flood, system update, cybercrime, bugs, or unintended deletion with the Eassiy and Coolmuster Lab.Fone Android Data Recovery. But it should be noted that the best substitute for Coolmuster Lab.Fone Android Data recovery is Eassiy Android Data Recovery.
Knowing that Eassiy Android Data Recovery is the industry leader in recovering photos and videos is crucial. Because it rules the software industry and functions more rapidly than Coolmuster Lab.Fone Android Data recovery, Eassiy is the ideal substitute. With the aid of Eassiy Android Data Recovery, all lost or deleted personal data can be retrieved. In this section, please enter any comments you may have.