When it comes to data restoration, everyone wants to rely on industry-leading data recovery programs that ensure the highest success rate on their task. Tenorshare Android data recovery is a well-known software that allows users to recover Android data on PCs using easy manipulation at home. This application claims to help Android users to deal with unexpected scenarios such as unintentional deletion, system breakdown, device damage, and more that cause them to lose data on any Android system, allowing them to recover the data even without a backup.
Tenorshare is indeed a popular option but may not be the ultimate solution. In this article, we will debunk this statement with an in-depth review of the software, including its features, customer reviews, pricing, and more. As a bonus, we will point out the best alternative regarding this data recovery tool.
Part 1: Is Tenorshare Android Data Recovery effective and Legit?
Tenorshare UltData is a handy tool for Android data recovery, as it offers an overall secure experience that doesn't involve rooting. In terms of scanning speed, Tenorshare is quite good, as this tool can restore data within seconds. On top of that, it features an enhancement function that optimizes the resolution of retrieved images. Most users appreciated its easy-to-use functionality that takes only three steps to complete the data restoration procedure. It's also a lightweight application that doesn't cause performance issues.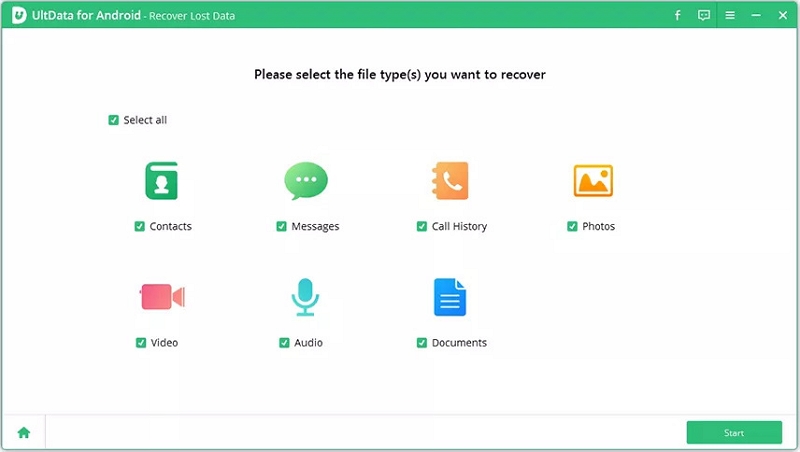 However, in the overall experience, the application falls short in other areas, such as cost (a bit expensive compared to its competitors). The free version restricts the amount of data you may recover to 100 MB (Windows version), which is insufficient. Tenorshare may not be the ultimate option, but an effective and legitimate alternative for beginners that have trouble finding comprehensive data recovery software.
Part 2: Features of Tenorshare UltData Android Data Recovery
Tenorshare UltData for Android has a number of lucrative features that come in handy for any successful data recovery operation.
Tenorshare supports over 2000+ Android devices.
This Android data tool is compatible with practically every popular brand of Android phone and tablet, including Samsung, Motorola, Huawei, LG, Xiaomi, and others.
Tenorshare features photo enhancement technology.
It's a new feature that increases the resolution of recovered images. So you can get a better version of your image every time you restore it.
Tenorshare has a deep scan functionality.
Tenorshare features a quick and deep file-scanning process. The quick scanning option is the default. If the software fails to restore your data with this option, you can switch to the deep scan mode, which may take some time to locate the desired file. In the end, it performs the job effectively.
File preview option
Sometimes scanning may take longer (up to 3 hours) for large files. So, Tenorshare provides customers with the option of previewing files while scanning. It increases the process's productivity and efficiency.
Recover data without rooting
Tenorshare UltData for Android allows users to recover lost images and WhatsApp conversations without going through the rooting process. In other words, the application works even if you haven't yet backed up your data.
Supports over 500+ file formats
Tenorshare, like other data recovery applications, supports a variety of file formats. Including popular data types like DOC/DOCX, JPG/JPEG, PNG, MP3, RAR, and ZIP, it works with more than 500+ formats, so you can be confident that your file will be restored regardless of the format you wish to restore.
Part 3: Is Tenorshare Android Data Recovery Free?
Tenorshare provides its consumers with both free and premium services. However, the free version allows you to monitor your devices by scanning them and previewing files, but it does not retrieve lost data. So, beneath the surface, the application is not free after all. Tenorshare's Android data recovery options cost $35.95 per month, $39.95 for a one-year license, and $49.95 for a lifetime membership. The plans include auto-renewal and free upgrades, as well as support for up to 5 Android devices and 1 PC (running Windows 11/10/8.1/8/7/Vista/XP) (depending on the plans you have purchased). The paid plans also come with a 30-day money-back guarantee.
Part 4: Customer Reviews of Tenorshare Android Data Recovery for Mac/Windows
After reading many Tenorshare data recovery reviews from both Mac and Windows users, we can conclude that consumers have mixed feelings about this Android data recovery tool. A handful of users complained about Tenorshare's refund policy, as some people didn't receive their money back.
Chris Gerke, claims
"They advertise a 30-day money-back guarantee but won't honor it! I purchased this product to repair my iPhone but when it didn't work, they said it was likely a hardware problem & wouldn't give me a refund! Beware of this company & its false advertising!"
Anh Nguyen, says
"They won't refund because it's a subscription-based product. I tried to get my refund but the staff avoided my question. Beware of this kind of scam. I don't know why they got good reviews here. I don't trust them." Some reviewers also complained about the support team of Tenorshare to be not so effective in terms of providing instant solutions.
Omar Sherin, states
"The service is very bad and the support team does not help. I bought and paid the money and when I changed my device, I have to pay again there is no credibility in the purchase and work". However, on the bright side, users enjoy Tenorshare because of its easy interface and quick data recovery rate, according to the reviews on Trustpilot and other sites.
Demetrius Greene, writes
"I've tried several different phone repair sites, and none of them came close to providing the type of service that I was looking for. Also, the instructions are easy to implement and follow. I will never use another site!"
Part 5: Best Alternative to Tenorshare UltData Android Data Recovery
From the above discussion, you've probably got a clear idea of Tenorshare Android data recovery software. Now, this application may not be our expected solution on the data restoration platform. So, you might consider an alternative to it which would be the Eassiy Android Data Recovery program. It's overall the best solution for you when it comes to the restoration of your files from any Android system.
In comparison, Eassiy's device scanning speed is superior, since it will not take hours to finish the data scanning even in its deep scanning mode. It has a high success rate in recovering files saved in Android internal memory, SD card, and SIM. Overall, it is a reliable software for recovering Android data. Unlike Tenorshare, Eassiy provides the highest Android data recovery rate for photos and video in the industry. This software is supported by 6000+ Android devices and 16+ file formats. So, no matter what type of file you want to restore on your android device, Eassiy got your back on that.
Features:
The software provides three recovery modes: Recover directly from Android devices, Android SD cards, and SIM cards.
This tool supports 16+ file formats, which is industry-leading in the supported file types.
It scans 1000+ lost files within seconds.
Recovers WhatsApp messages and WhatsApp attachments that include videos, photos, voice, stickers, etc.
This software runs on both rooted and unrooted Android devices.
Steps to recover Android data without backup
Step 1: Download and install the appropriate version of the software for your system from their official website.
Step 2: You have to link your Android device with your PC. Select "USB debugging" on your phone.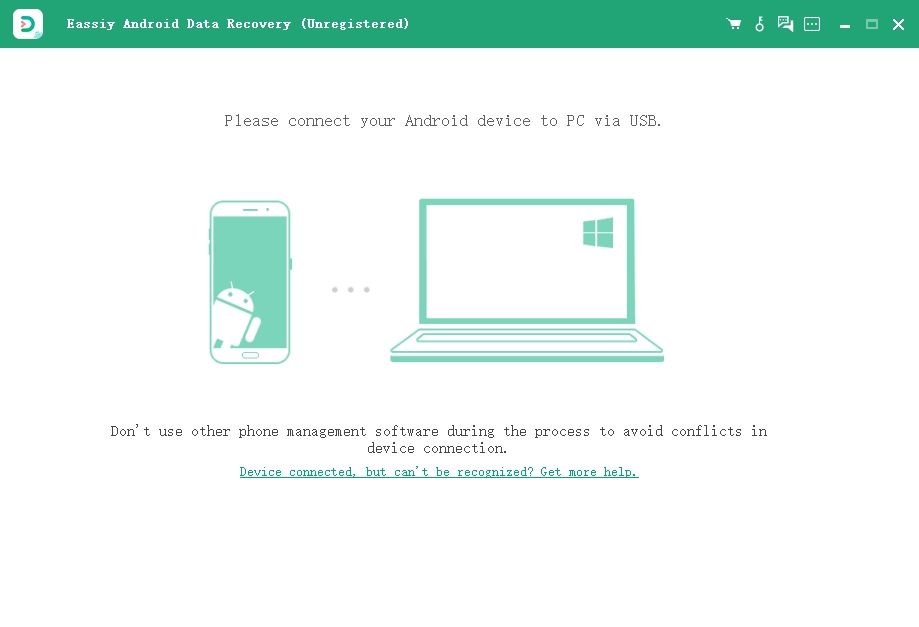 Step 3: Next, choose the file types you want to restore. For example, if you want to retrieve photos, select "Gallery" and press the "Next" option.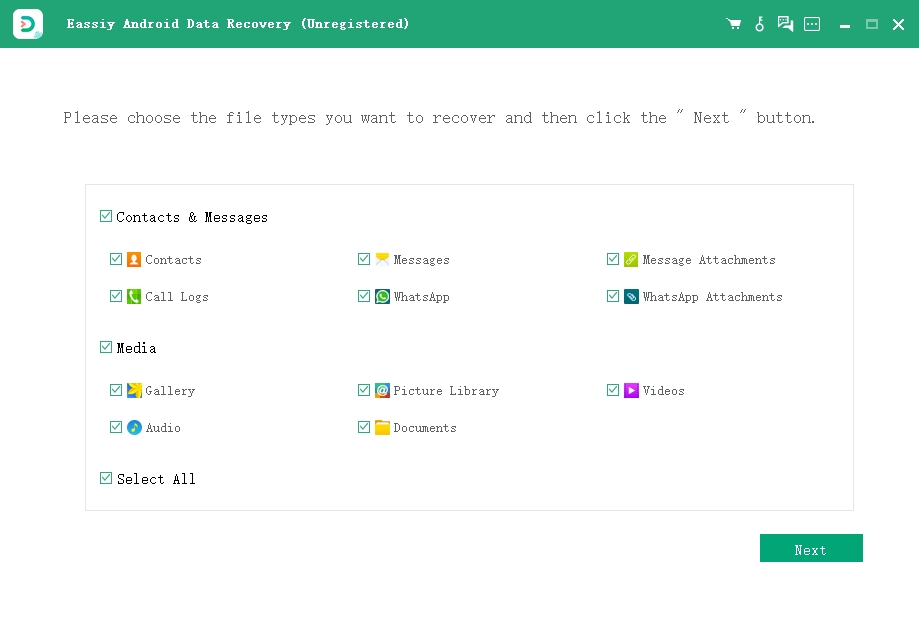 Step 4: You have to install the Eassiy application on your Android system. Before the installation, enable "Install via USB" in the software's developer options. Next, provide Eassiy access to read the memory of the Android device. When the Eassiy pop-up window appears on your Android device and asks for permission to read data, press "Allow." It will enable the application to successfully scan the phone.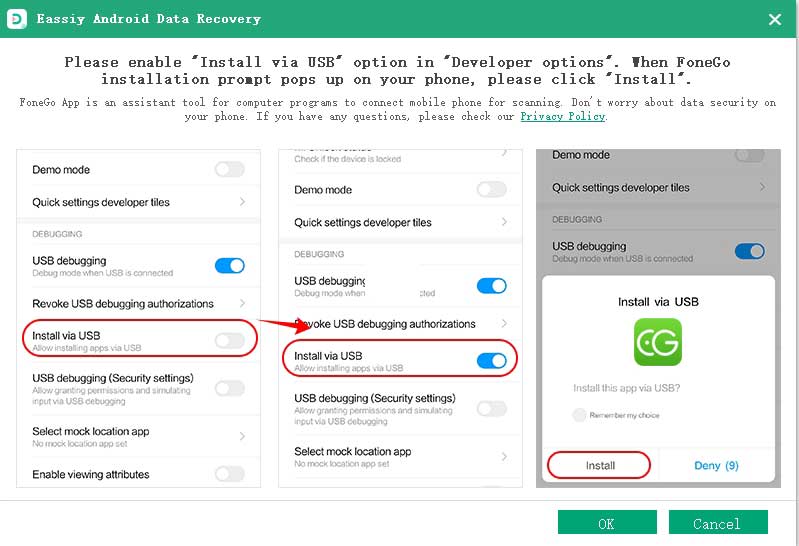 Step 5: Finally, recover your lost data by simply clicking the "Recover" option from the software. Don't forget to keep your device plugged into the system while it's being scanned.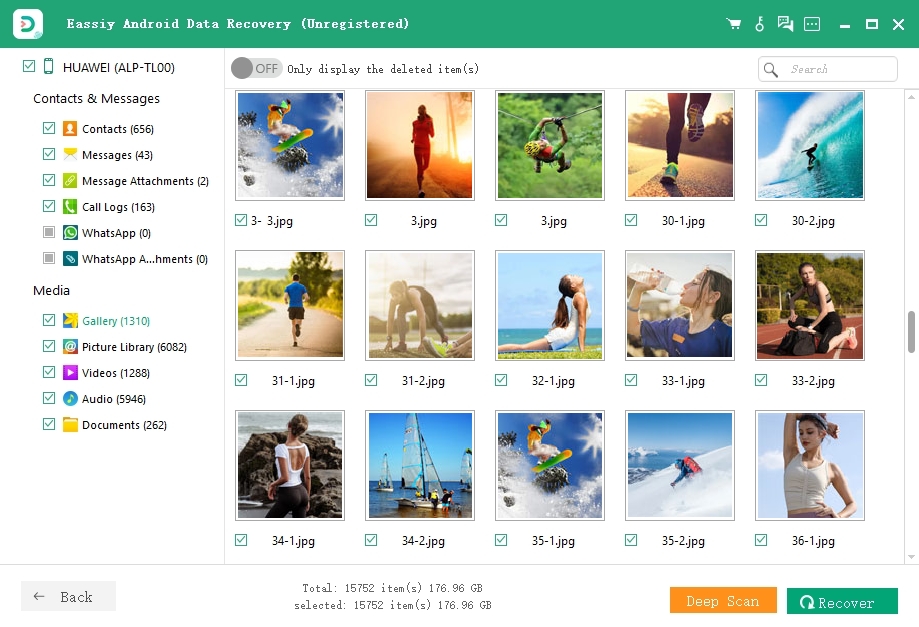 Note: If the deleted files are not present after the initial scan, go for the "deep scan" option to look further into the system.
Part 6: Comparison Table
| | | |
| --- | --- | --- |
| | Eassiy Android data Recovery | Tenorshare Data Recovery for Android |
| Rate of recovery |  91-98% | 82-92% |
| User-friendly | appealing user interface | moderate interface |
| Supported file types | 16+ file types supported | 13+ file types supported |
| Scan speed | Quick, scan more than 1000 files in one second | Takes minutes to complete the recovery process |
| Compatibility | 6000+ Android smartphones | 6000+ Android smartphones |
| Place | Industry-leading in recovery | stable positioned |
| Selectively restore | Supported | Supported |
| Price | Comparatively low price ($39.99/quarterly) | High in price ($39.95/month) |
FAQs:
1. Is Tenorshare UltData for Android safe?
Users of Tenorshare seems to satisfy with its safety protocol for data loss scenarios. The software safely transfer's any data from your Android device to your PC.
2. What are the uses of Tenorshare software?
Tenorshare data recovery software is available for the iPhone, Android, Mac, and Windows operating systems. It can be used to recover data lost due to file corruption, common human mistakes, system crashes, and so forth.
3. What is the best alternative for Tenorshare Android data recovery tool?
The best alternative to Tenorshare is the Eassiy Android data recovery program. It's a quick, effective, and relatively inexpensive alternative for the most successful data restoration method available.
Conclusion
Data recovery tools like Tenorshare provides an opportunity to get back our precious files lost for some reason almost effortlessly. Despite some issues, it's a lightweight, user-friendly, simple data recovery program that appears to do the job for you. However, considering better alternatives, we came across the Eassiy data recovery tool for your Android device that ensures the highest data recovery rate and effectiveness in its field of work with lots of lucrative features. In the end, no matter what you pick for your data recovery solution, it is always ideal to go with the best choice available.