Do you want to edit your audio and are looking For The Best audio editor software?
If you wish audio editing of your videos and tracks to sound professional to your ears, then you will, of course, need the top-notch sound editor or MP3 editor. However, selecting the best software makes the difference as the online market is flooded with different audio editing platforms. Which audio editing is perfect for you depends upon various factors or the answers to the following questions: For what will you be using the MP3 editor software? What is the skill level of the user's editing? And, of course, your budget!
However, we'll unveil the common FAQs later on, but for now, we should look for different characteristics of the best MP3 editor before jumping to the main topic. So, the audio editing software that has:
Friendly user interface
Advanced editing panel
More than audio editing tools, and
Compatibility with numerous formats
The MP3 editors with the qualities mentioned above are the perfect fit for editors. So, without any further ado, let's jump on to what people usually ask about selecting or using the sound editors.
Part 1: FAQs
1. How do I edit an MP3 file?
Editing an MP3 file doesn't take you professional-grade skills, and you can easily do this task by using an MP3 editor. We'll list several best audio editing software, taking the help of which you can quickly edit an MP3 file.
2. What music editor do professionals use?
Since audio professionals have crossed the beginners' stage, they invest in heavy-duty audio editing programs that are way more advanced than beginning software versions. That editing software could be the FL Studio, Apple Logic Pro X, etc.
3. Which audio editor is best?
The list of top 15 MP3 editors mentioned below is best to edit audio files. However, as discussed above, you need to select the ideal one based upon different factors. Therefore, as per our recommendation, we'd like to suggest VeeWare Audio Editor as the latest and perfect MP3 editor for beginners and advanced professionals.
4. What is the best audio quality?
There is no idle standard for High-Resolution Audio. Still, the most commonly used specifications are 24 bit/96 kHz (3.2x more data transmitted than CD) and 24 bit/192 kHz (6.5x more data transmitted than CD).
5. Which MP3 editor is best for beginners?
We'd like to highly recommend VeeWare Audio Editor as it's the most straightforward audio editing program out there listed with professional-grade features.
Part 2: List of top 15 audio editing software to impressively edit your audio
1. Eassiy Audio Editor
If you want to edit your audio magnificently, then Eassiy Audio Editor will be the best choice for you. This all-in-one toolbox is more useful and more powerful that provides you with faster audio conversion speed. With this audio editor, you will be able to convert, and edit your audio files and much more. This software helps you to batch convert multiple audio files at once and saves you valuable time. You can convert your audio format into various other formats with the help of this excellent audio editor. It doesn't cause you quality loss while converting the audio. Again, Eassiy can also help you to edit, compress and convert your video files and other types of files as this is the ultimate multimedia toolbox. With its easy and excellent interface, you will be able to make any kind of change to any type of your file such as audio, video, pictures, GIFs, and more. You can also enrich your file with the built-in editor of this tool. It can be downloaded for free on both Windows and MacOS.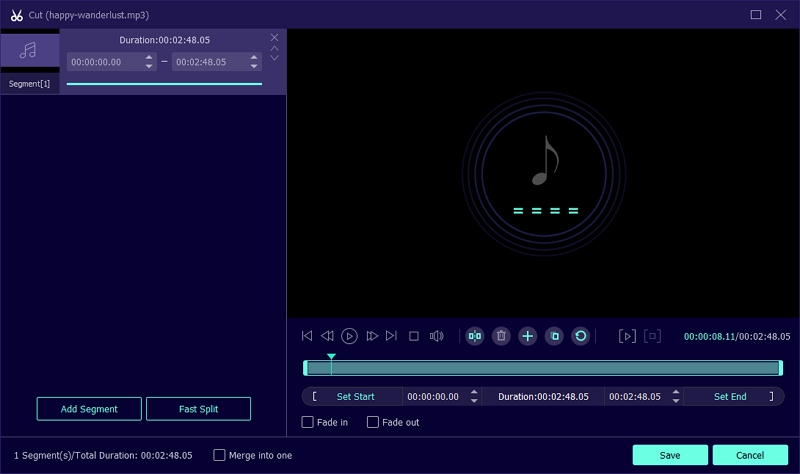 Features:
Provides 1000+ different video/audio formats including MP3, MP4, WAV, MKV, AVI, etc. for converting files.
Compared to other audio editors, this tool offers lossless audio conversion.
Supports synchronizing sound and pictures smoothly.
You are allowed to compress any audio file as per your requirements.
Supports batch converting different audio files simultaneously with one simple click.
2. Adobe Audition
The Adobe Audition CC comes with pretty impressive features that help you get video, podcasting, and various other tasks in a snap. It also consists of sound effect design features that professionals use for film-making. This free song editor software also helps you get diagnostics panels, effects, and more. Conclusively, it becomes simpler to edit audio quickly.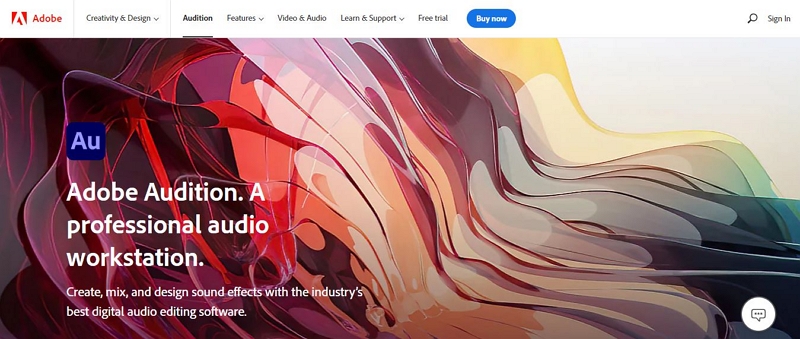 Features:
Record, edit and integrate music clips
Essential sound panel
Repair and restore
3. Audacity
Every professional utilizes the Audacity tool to get the best audio editing requirements. The option to change speed or pitch in just a single click makes this platform one of the ideal ones currently available in the market. Furthermore, it has features like live audio recording, making it simpler to use this product. You can use its audio mixer or the microphone to record sound.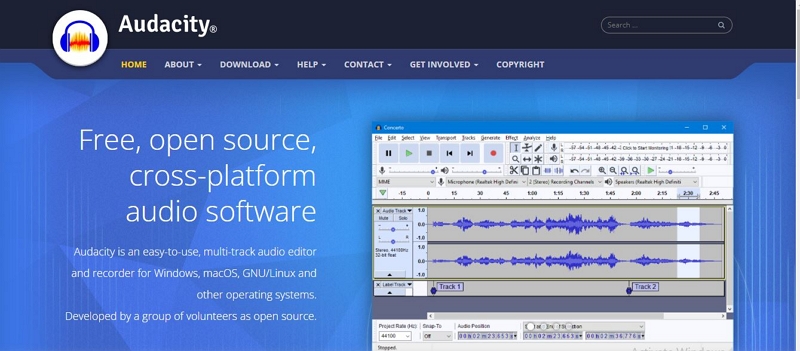 Features:
Record live sound
Change the pitch or speed
Take different sound documents
4. Soundbridge
Sound Forge has the best potential to extract or edit audio files from various video files. Sound Forge Audio Studio features a fully customizable interface, has multiple effects presets, and extracts audio from video files. It is far more reasonable than its Pro counterpart, and it consists of various suitable functions that are valuable for a handful of editing jobs.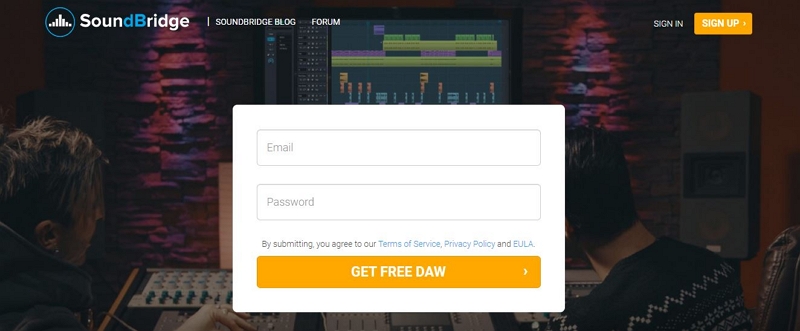 Features:
Intuitive and fully customized user interface
Multiple presets available
Adjustable audio editing panel's layout
5. Cakewalk by Bandlab
The current software, Cakewalk by BandLab, is entirely free to download for Microsoft Windows via the BandLab Assistant app. While the premium add-ons via Sonar Platinum are not available yet, Cakewalk still reserves all of the core capacities of the classic DAW, with the addition of some new features. Once launched, Cakewalk comes with a start-up interface selecting a template project, an inbuilt demo song, and a new blank template. The user can then proceed with the DAW preferences with the shortcut 'P,' or by choosing  the 'Edit' à 'Preferences.' There, the user can choose their audio drivers, deactivate or activate inputs and outputs, set up MIDI controllers, and set the session's bit depth and sample rate.
Features:
Set of inbuilt plugin for virtual instruments and effects.
It comes with VST3 compatibility.
Cost-effective CPU usage.
6. GarageBand
GarageBand is great for talk audio editing as well as music. It is also free compared to other audio editors, which is a significant bonus, but less ideal if someone is recording audio and not editing it. GarageBand is an ideal software package—simple to use, included on every Mac, and capable of quickly editing interviews. The actual mechanics for making the edit may differ, but every software package will consist of eliminating unwanted material and joining the audio you wish to use.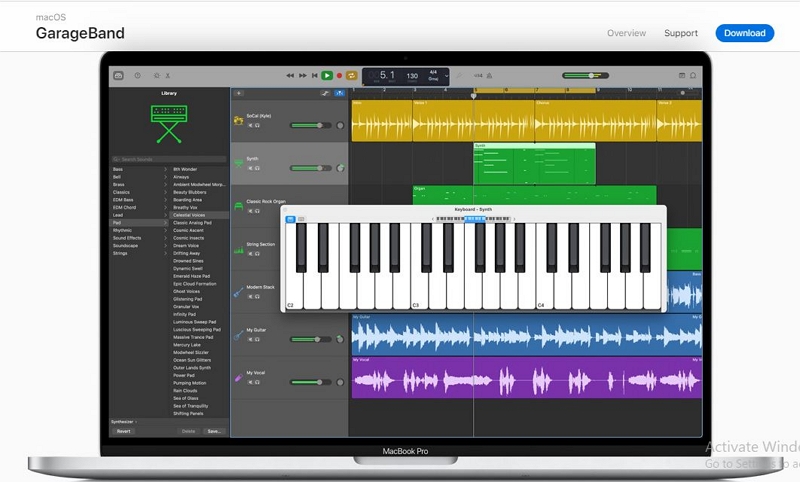 Features:
Lots of advanced audio editing features
It records and corrects vocals and other instruments.
Includes 40 different genre-based to follow along via the Touch Instruments.
7. WavePad
WavePad has advanced tools and functions involved with the premium version. This product is further available with audio restoration features, ideal for editing by professionals. It also includes noise reduction and click-removal to remove even minimal background sounds. Also, you can edit audio files from your video files quickly. The good part is that it does not need any signup.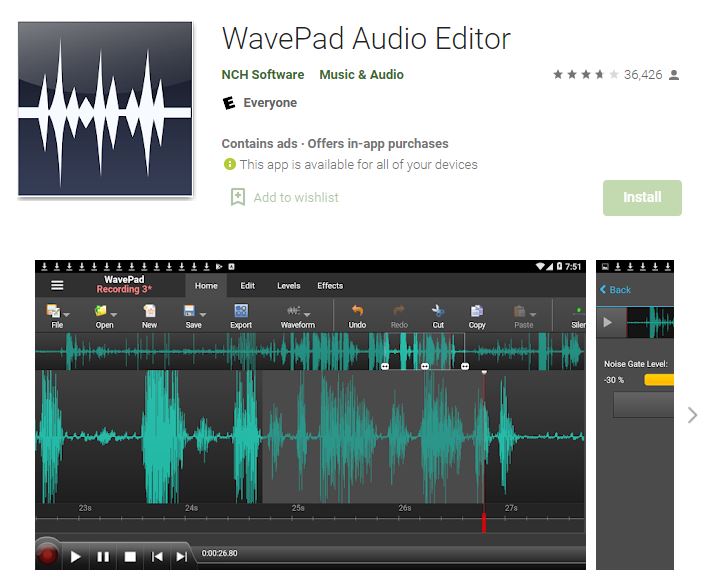 Features:
DirectX and Virtual Studio Technology DLL
Audio restoration features
Export your audio file to video
8. Acoustica
Many people recommend Acoustica over others because of the multi-track editing in a single slot. It helps you combine different audios in real-time to make the final audio. You can also get functions to mix or loop them while decreasing the background noise. The spectral editing mode option allows you to remove noise using AI, cutting down the time. Moreover, you can also choose your sampling rate.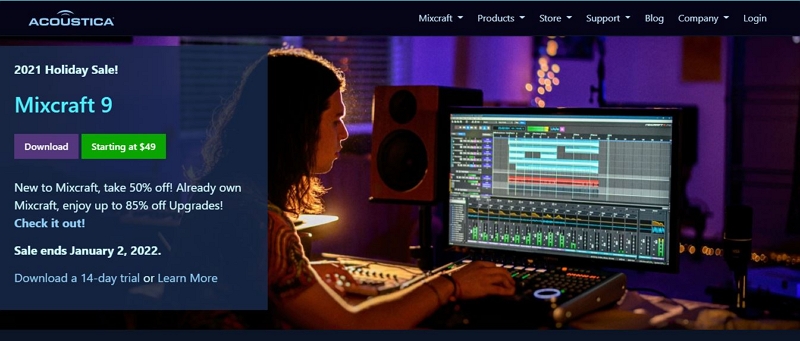 Features:
Processing tools, chains, and plug-ins
Multi-track editing
Audio restoration
9. Audiotool
The Audiotool is another all-in-one audio editor platform that has almost everything sorted for you. It has different presets and samples, which promptly finish the editing needs in minutes. The option of cloud production serves your space while using the audio tool for other devices. You can log in and get sudden access.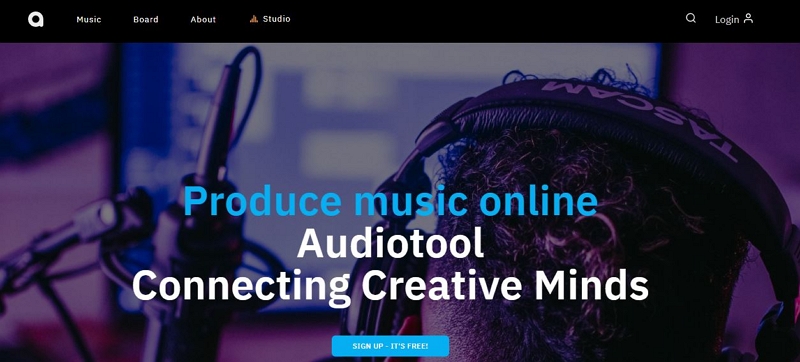 Features:
It comes with a modular structure
Includes samples and presets
Cloud production
10. FL studio
The FL Studio is also among the best audio editing programs that set up quick editing options. The involvement of a digital piano roll creates a professional sound. It is an exceptional tool that assists music and audio files compile in the least time. According to reviews, the FL Studio is a beautiful tool to select from when audio time is stretching and pitch scaling. This tool is further available with only the tremendous micro functions. The reason why most people admire this tool is that it comes with an excellent interface.
Features:
Audio time stretching and pitch scaling
Digital piano roll
You can import Audio
11. Ableton Live
Ableton Live is one place to get sudden outcomes for excellent quality production and performance. It also comes with quick compiling and recording options with the individual takes. For making the sound more legit and natural, you can also get six playful instruments launched within the same audio MP3 editor.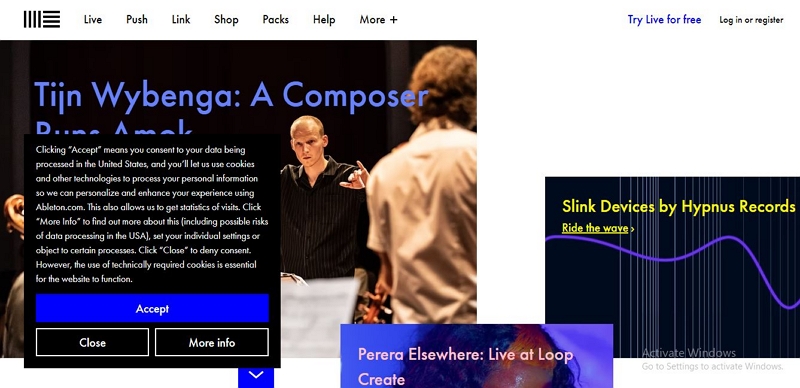 Features:
Take recording and comping
Linked-track editing
Spectral Resonator
12. Ocenaudio
Ocenaudio is one of the medium places where you can get an entire spectrogram. It is fully featured, and you can edit almost every available audio file. This MP3 editor free also helps you edit every tone and pitch of the music, giving you productive results. It has a real-time preview that makes it simpler to edit the files quickly and create different changes according to your needs.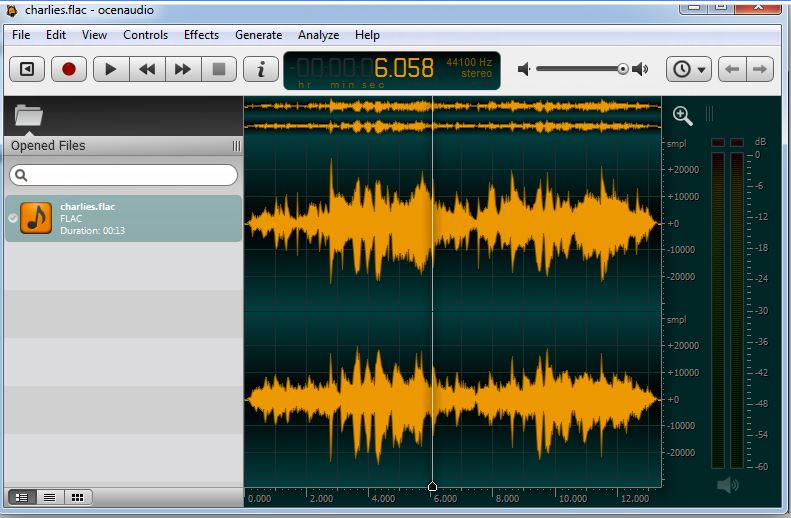 Features:
VST plugin support
Real-time preview of effects
Multi-selection for delicate editions
13. Reaper
The Reaper comes with different functions and music editing programs that effectively deliver editing features. It comes with both backward and forwarding compatibility, allowing effortless editing on any platform. It also comes with lots of studio-quality effects.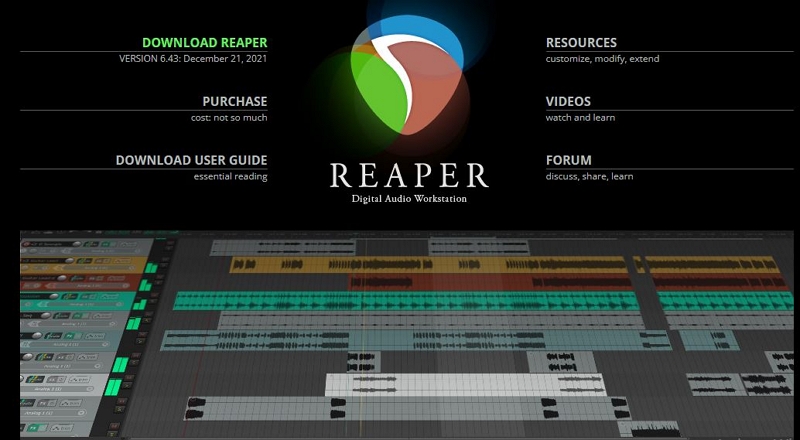 Features:
Efficient, fast to load
Hundreds of studio-quality effects to edit your audio
Support for thousands of third-party plug-in effects
14. Fission
With Fission, editing audio files is no more a difficulty. You can do basic tasks such as joining files, trimming and cropping audio, and quickly split up lengthy audio files but not with much accuracy. If you are required to convert between audio formats, it promptly exports or batch converts files to the MP3, AAC, Apple Lossless, FLAC, AIFF, and WAV formats. Fission has all your audio needs covered. Finally, simple audio editing has arrived.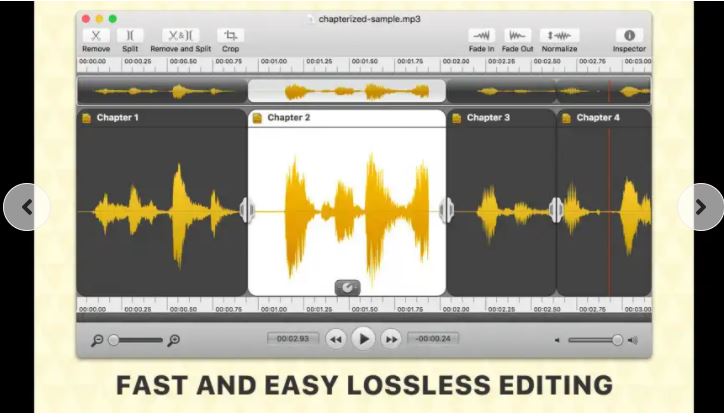 Features:
Fade, Crop, Cut, and Edit Metadata.
Edit audio quality without original quality loss
Supports batch conversion between different formats
15. Wavosaur
Wavosaur consists of different audio editing programs, which allow this device to be an ideal fit for beginners. Virtual studio technology makes it simpler to edit audio files with various recommendations. The volume envelope automation is one function that makes every option to be embraced. You can instantly record audio with a mic also.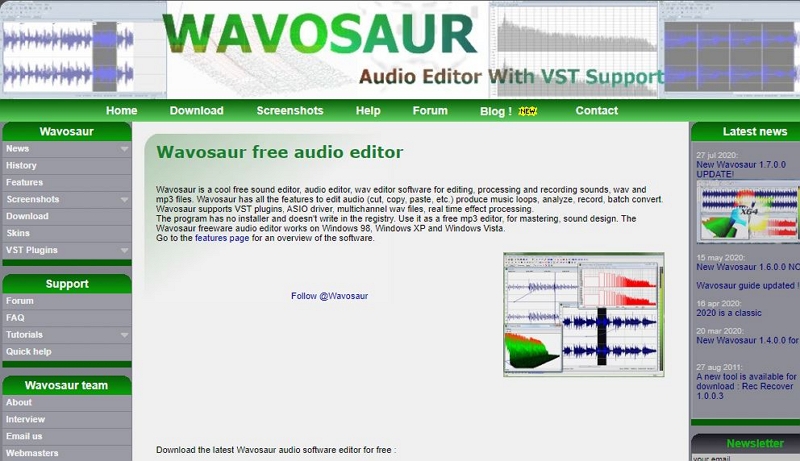 Features:
Crossfade loop
2D spectrum & 3D spectrum
Real-time resampling
Conclusion
So, these best 15 audio editors help you get the optimum results and instant editing within time. Different tools are available with other specifications and requirements, and each of them always supports additional requirements. Therefore, it is essential to take the right product for your needs, and we suggest you go with the smartest one, i.e., Eassiy Audio Editor.