Since 2007, Apple has sold its audio files on iTunes to edit M4A files. M4A is a high-quality audio file supported with all Apple software and products. But, considering the audio file is pretty new and made to run only on Apple software. Various audio editors have difficulty uploading the file type. Specific audio editor programs for professional or personal use support the file well. You can still find free audio editors that support M4A. Yet, it would help if you took care to edit only non-copyright-protected audio content. Mainly these programs do not comply with the copyrighted M4A files. This means you cannot edit an audio file once you download it from the iTunes store. If you avoid copyrighted materials, these top-notch lists of M4A editors allow you to edit your M4A files with little to no trouble.
Part 1: 3 Best Free M4A Editor on Computer
M4A audio quality is better than MP3 because many people like to store their audio files in M4A format. But lots of audio editors do not support the M4A format. So what program can edit M4A files? In this article, you will know the top-performing M4A editors.
Best Pick 1: Eassiy Audio Editor
Are you looking for the best free M4A editor? Then we would highly recommend trying Eassiy Audio Editor. Eassiy Audio Editor is one of the most powerful and useful audio editors among others that can help you to edit your M4A files easily. This program offers you various features such as split, trim, cut, merge, and more to edit your audio files. Also, you will be able to compress your audio as per your requirements. It supports various formats for you to convert your M4A files. Again, you must have to know that this is an all-in-one multimedia toolbox and it can also be used to edit, convert, and compress video files. With this wonderful program, you can convert your M4A audio into attractive video files with images. This audio editor can be downloaded on both MacOS and Windows for free.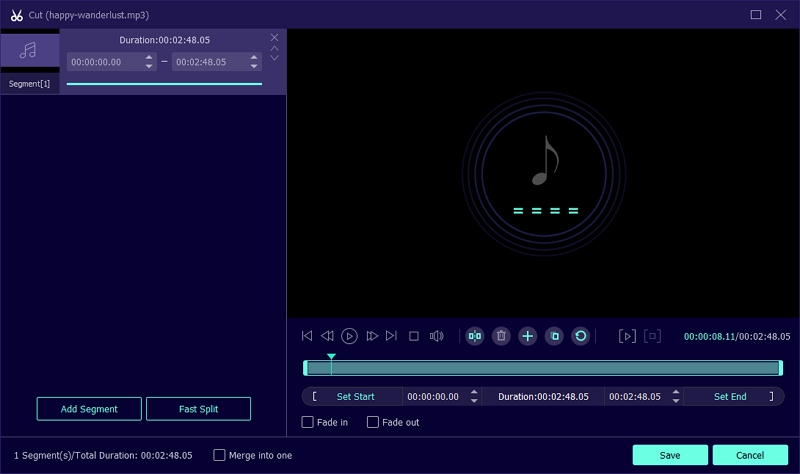 Key Features:
Supports compressing the audio files as per demand.
ID3 tags of audio can be edited.
Audio files can be converted into videos with numerous pictures.
Helps you to convert M4A files to other formats without losing the original quality.
Provides different options like cut, merge, split, trim, and more to edit your audio files.
Best Pick 2: Wavepad
Pricing: $60 (One-time license); Free trial available
Platform Compatibility: Windows, Mac
Wavepad is an ideal audio editor from Australia's NCH Software. This free desktop software is compatible with the editing and converting of formats of M4A audio files. Import the file into the program to start editing a file. You can then choose sections to delete, cut, or copy. Add audio effects to all or a specific area of the audio file. Various examples of the effects available on the Wavepad include normalization, echo, and reverberation.
You are also required to convert from and to M4A with this program. The "to and fro" conversion will be handy if you need to convert your files to an iTunes-friendly format. Think that this audio editor is accessible only for non-commercial purposes. If you wish to use this editor for professional or commercial purposes, upgrade to the paid Master version of the software.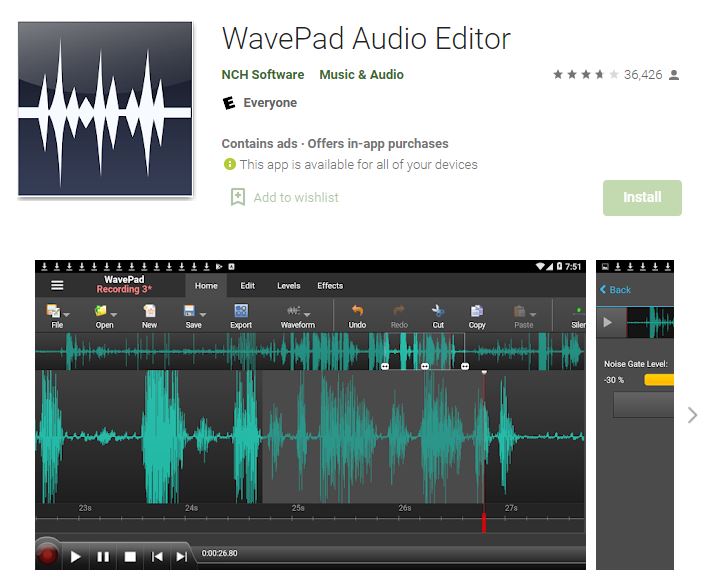 Key Features
Sound editing tools include copy, paste, cut, delete, insert, silence, auto-trim, compression, pitch-shifting, and more.
Audio effects include amplifying, normalizing, equalizer, envelope, echo, reverb, reverse, etc.
Virtual Studio Technology DLL (VST) and DirectX plugin support give producers access to thousands of additional tools and effects.
Batch processing helps you convert thousands of files and apply effects as a single function.
Scrub, bookmark, and search audio for precise editing.
Best Pick 3: Windows Movie Maker
Pricing: Free
Platform Compatibility: Windows only
Windows Movie Maker (WMM) has introduced various free audio editing features since its 2011 edition. With this tool, you can easily edit multiple audio file formats, including M4A. When you import an M4A file into Windows Movie Maker, the audio file will appear in the audio/music section of the timeline. You can split, remove, and combine sections of the audio. There are two downsides with WMM to edit M4A files. One drawback is that WMM will always output the audio file in a WMA format.
The second limitation is that the audio editing feature is limited, just as the program's video editing capabilities. You cannot do much to increase the loudness or clarity of an audio file. To increase the clarity or loudness of your M4A file, you will need to utilize another audio editor. And, this tool is no longer supported or available to edit M4A files Windows 10.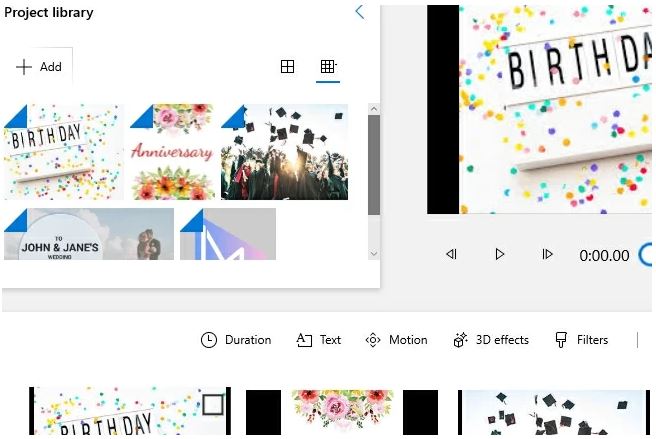 Key Features
Title Customization Tool.
Credit Customization Tool.
Auto Movie Options.
Timeline Narration.
Special Effects Options.
Part 2: 3 Best Free M4A Editor Online
1. vocalremover.org
Pricing: Free
Platform Compatibility: Windows, Mac
Vocalremover is an online tool with an AI algorithm to freely separate voice from music or song. The instrument further helps remove the vocals, providing selection options among two tracks: an acapella version for isolated vocals and a karaoke version for no voice. Besides using it as a vocal remover, it supports other tools like tempo changer, pitch changer, audio cutter, voice recorder, audio joiner, karaoke recorder, and microphone test.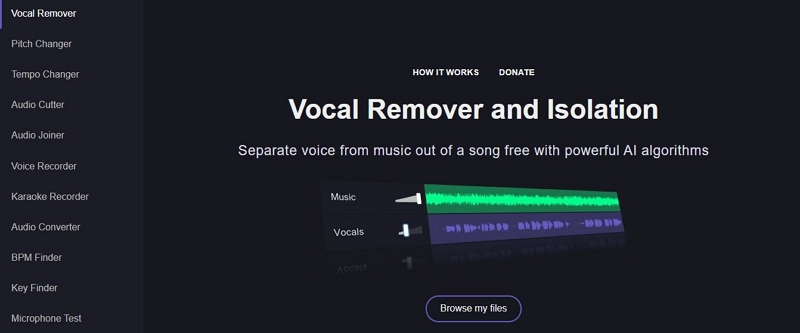 Key Features
AI-based vocal remover
Best for vocal removing and isolation
A separate voice from music or song
Powerful AI algorithms
2. Phonicmind
Pricing: $6/mo (Basic); $9/mo (Pro)
Platform Compatibility: Windows, Mac
Phonicmind is another option of AI-based M4A editor online Stems vocal remover app crafted with art Artificial Intelligence that understands the music foremost. Phonicmind can separate vocals, bass, drums, and other instrument music from the song or audio files. It is highly determined as a "Game Changer," which allows the user to create beautiful remixes and add favorite track or music to one's song.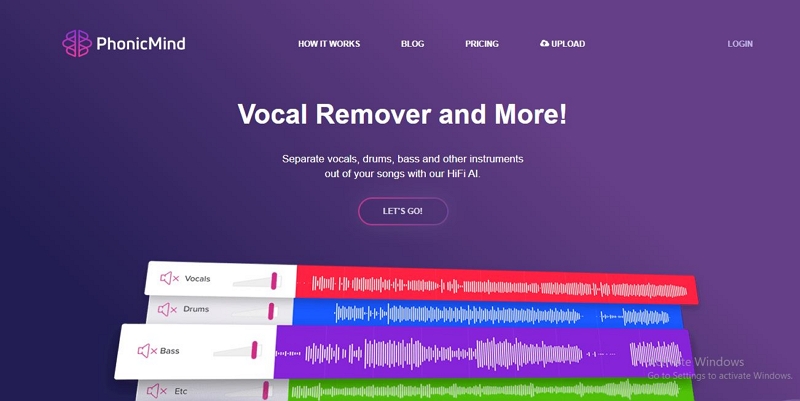 Key Features
Compatible with MP3, .aac, .wma, .flac, .aiff file format and more.
Handy for offline use.
It separates drums, vocals, bass, and other instruments.
10 minute processing time for one song.
Files can be downloaded in .zip, .mp3, .flac, .stem.mp4 formats.
3. Audioalter
Pricing: Free
Platform Compatibility: Windows, Mac
Audioalter – free M4A editor online has a complete online audio toolkit required to produce a high-quality audio track that best fits your needs. Moreover, it consists of various 3D audio and panning effects, 8D audio effects of experiencing the ultra-full audio enjoyment, audio converter, bass booster to boost the bass of a song, and equalizer in modifying the audio frequencies. The other features include a volume changer, pitch shifter, stereo panner, etc.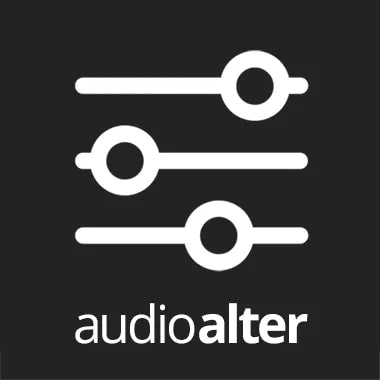 Key Features
Online audio toolkit
Easy to add effects to audio files
Change volume, speed, and pitch
Part 3: 4 Best Free M4A Editor for Android and iPhone/Android
1. Vocal Remover - AI Karaoke Maker – Sonic Melody
Pricing: Free
Platform Compatibility: Android
Vocal Remover - AI karaoke Maker - Sonic Melody is a free M4A editor application that helps convert any music instantly from your device to Karaoke. It comes with an ideal AI technology embedded application suitable for extracting tunes of high precision. With this tool, you can convert any MP3 to Karaoke, isolate music or eliminate instrumentals like bass, piano, bass, & drums, record & share the creation with friends, and upload the work directly to sites like Starmaker TikTok, and sing mule.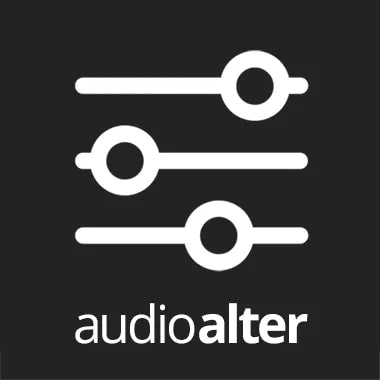 Key Features
Isolates songs via AI (Artificial Intelligence)
Change Tempo, Join Audio, Record Karaoke, Audio Cutter, Pitch Detection, Pitch Change, Audio Recorder, 8D Audio, 3D Audio, Reverse Audio, Equalizer, Autotune effects, Change Audio Volume, etc.
Quickly get the output of Karaoke files on your device.
Share and record your work with friends, family, and followers.
2. SplitHit: Vocal Remover, Karaoke Maker, Backtracks iPhone
Pricing: Free
Platform Compatibility: Android
To use it as an M4A editor, you can upload any M4A file and eliminate the vocals to create a top-notch music track. You can also record yourself along and share with your friends. To get your singing more accurate, there is a need to keep the original singer audible while recording and to obliterate the vocals afterward. DJ? Split any song and save the separate tracks to create powerful remixes and mashups. With our AI technology, you can split any piece into vocals, piano, bass, drums, and other musical instruments (guitar/keyboard). Save the separated instruments in top quality and create a mind-blowing remix.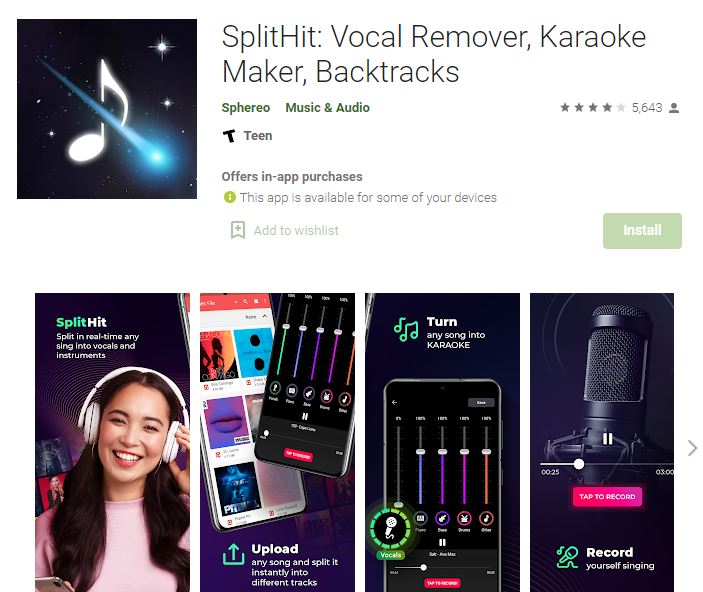 Key Features
Split any song into vocals, piano, bass drums, and harmonics (guitar/ keyboards)
Save the separate stems in top quality to create DJ remixes and mashups
Isolate vocals and eliminate instruments for a songs only remix
Eliminate lyrics from audio for an instrumental remix
Boost the bass or drums for a boosted remix
3. Vocal Extractor
Pricing: Free
Platform Compatibility: iPhone
Vocal Extractor - Karaoke maker is a free M4A editor designed by Hikaru Tsuyumine that performs isolation, removal, and vocal cancellation in an iPhone device. Quickly, by hitting a button, one can remove vocals in the music library. It saves the generated vocals directly to iCloud, Google Drive, and Dropbox. This app contains technologies such as (Out of Phase Stereo technology), Deep Learning, and AI technology algorithm in executing the job with improved stability.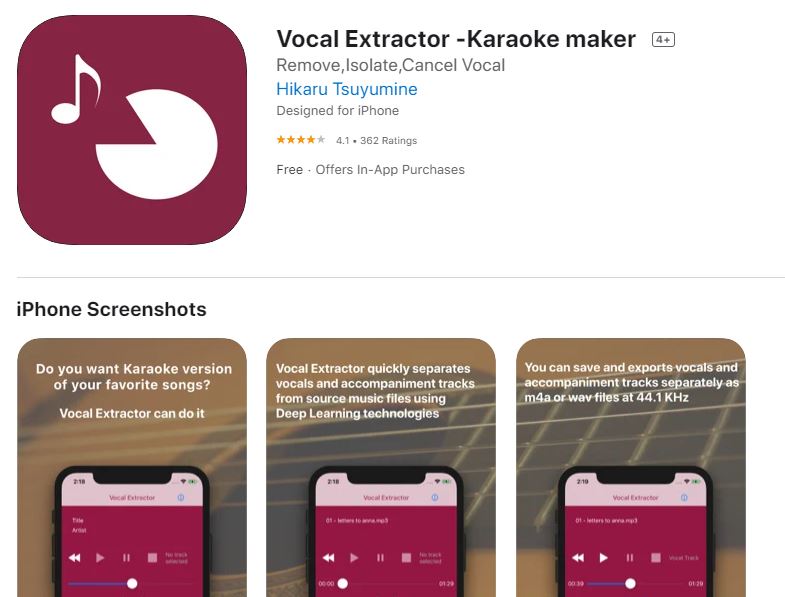 Key Features
Vocal Extractor isolates songs in Music Library into accompaniment and vocal by hitting a button on the main panel (*1) and creating Karaoke and a cappella track instantaneously.
Produced backing and vocal (Karaoke) tracks can be saved to files and exported to Dropbox, iCloud, Google Drive, etc.
Compatible with MP4 and QuickTime Movie video file formats as a source of vocal separation
The embedded player allows switching playing original, vocal, or backing tracks while playing
You can import mp3,m4a, wav format music files from iCloud, Dropbox, Google Drive, etc., as source music.
4. Vocalzap
Pricing: Free
Platform Compatibility: iPhone
VocalZap is a free and real-time vocal removal iOS app that helps you minimize or remove the vocals from different audio files quickly. VocalZap uses an advanced algorithm of DSP to remove or mitigate vocals while handling excellent audio quality.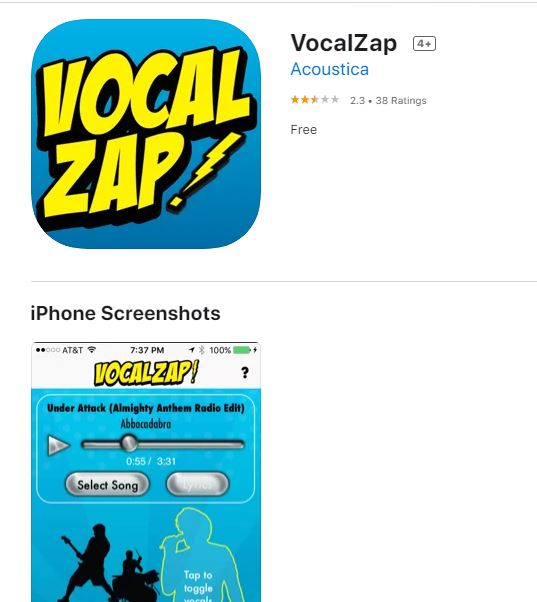 Key Features
Consider the lyrics to your songs and enjoy a karaoke party with your tunes!
Toggle to activate and deactivate vocals promptly!
Part 4: Some FAQs
1. How do I edit anM4A file?
You can edit audio/music in Windows Movie Maker. These options are available by right-hitting on the Music/Audio track. Audio files offer similar editing features by clicking the + button.
2. Who can open M4A?
Programs that open M4A files include Quicktime, iTunes, Roxico Popcorn Toast and Creator, and Windows Media Player. Some media players will only run the format while renaming it to MP4 format.
3. Is MP4 better than M4A?
M4A, the MP3 format's successor, is compressed via the technology of MPEG-4. MPEG-4 files support both video and audio with—mp4 extension. M4A is similar to the MP3 format in many ways but offers better sound quality, as discussed above.
4. Can I convert M4A to MP3?
Yes, you can convert M4A to MP3 as both are recognized audio formats.
5. Does iMovie work with M4A?
You can drag audio files likeMP3, MP4, M4A, WAV, and AIFF files from the Finder directly within the timeline of your iMovie editing panel. Drop the files to the music or drag the file under a specific clip to connect the audio file with the video clip.
Conclusion
Conclusively, do you now agree that editing M4A audio format is just a piece of cake with the vocal as mentioned above removers and M4A editors, apps, and online tools along with a practical interpretation? Yes, without a doubt, it is. So, make sure you give these tools a try the next time you require a handy vocal remover app.