Easy MP3 cutter for Windows is an easy and lightweight program, but it lacks features (like no advanced filters and effects available) to make your audio sound more professional. New MP3 cutter solutions are coming up daily. The vendors are bringing in cool features with their new audio cutter tools, so it does not make sense why users continue to use the old and outdated Easy MP3 Cutter Windows solution. Nevertheless, if you are here, you have realized that Easy MP3 Cutter Windows software nowhere qualifies as an effective solution for cutting audio files.
Scroll down to find the best alternatives to the Easy MP3 Cutter Windows program.
Part 1: Top 3 Alternative To Easy MP3 Cutter Window
1. Eassiy Audio Editor
Eassiy MP3 Cutter is one of the best MP3 cutters for both Windows and MacOS. It allows you to cut, trim, merge, split, convert, and compress your MP3 files easily. This software can simplify your task if you have a lot of editing work involving audio clips. You can edit your audio files with its advanced editing features like adding effects, tempo, removing noises, and others. It doesn't require you much technical knowledge and provides you with a simple user interface. Besides audio-related functions, this powerful software can edit video files also. Like audio files, you will be able to convert and compress video files also as per your requirements. This tool ensures the quality of your file while converting or compressing it. With its various features, you can enrich your work and make them attractive. This all-in-one toolbox can be downloaded for free and to download it, go to their official website.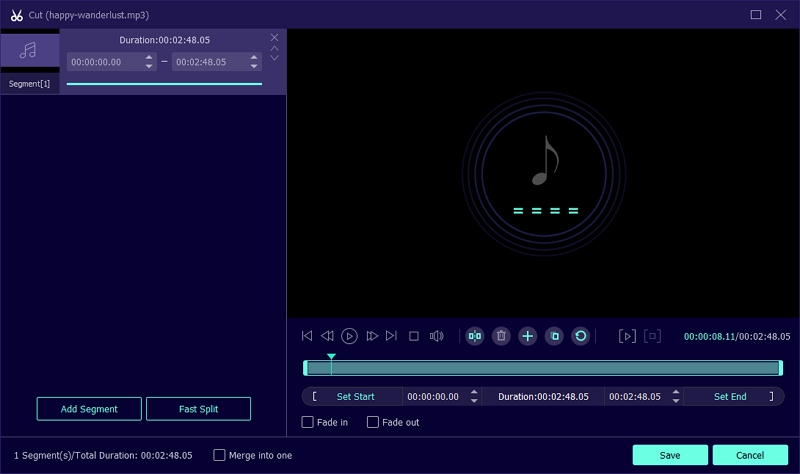 Key Features:
Supports numerous file formats including MP3, and many others.
Have the ability to batch convert audio and video files.
Audios can be edited by splitting, cutting, trimming, merging, adding effects, tempo, etc.
Both professionals and non-professionals will find the user interface simple and easy to run.
Provides lossless and high-quality conversion and compression.
Pros:
You can convert your MP3 files into other various formats.
To save time, you will be able to batch-convert files without losing quality.
Both audio and video files can be compressed as per demand.
Able to edit the ID3 tags of audio files.
Cons:
Obviously, the full version has more features than the free version.
2. AIV MP3 Cutter
AIV MP3 Cutter is a lightweight and easy MP3 audio cutter for Windows users. The tool is available for free and serves to extract a small part of the audio file. Although AIV MP3 Cutter is limited to cutting MP3 audio files to make ringtones, it includes some sophisticated features like displaying the selected part's start point, endpoint, and length.
Moreover, you can hear the selected part in real-time, making it easy for users to cut the desired section from the MP3 audio file. Also, given that the tool was made when Windows XP was the norm and computers came with CD drives, it has an outdated user interface. Plus, it allows users to simultaneously store two parts of the audio file into two separated CDs.
Key Features:
Extract small sections from MP3 audio files conveniently.
You can store the edited MP3 file directly on CDs.
Highlight the section of the audio to be extracted and preview it before proceeding to separate the audio file.
The scale allows you to work with precision and remove the specific parts only.
Pros:
AIV MP3 Cutter is entirely free for users.
There is no learning curve; anyone can separate the songs with this easy MP3 cutter tool.
It allows you to rename the MP3 tags like artist name, title, track number from within the file and organize them in a separate folder on your computer.
Cons:
AIV MP3 Cutter has an outdated layout, which could be inconvenient to non-tech-savvy users.
There is no option to type the starting and end points; you will have to mark them manually.
Sometimes the extracted MP3 file doesn't have sound.
There are no advanced features like effects to make the audio sound more professional.
3. MP3CUT.net
MP3Cut.net is an easy MP3 cutter online tool that allows users to select the fragments and easily separate the audio files. The best thing about MP3Cut.net is that it allows you to upload the MP3 file in multiple ways. You can choose to load the file from the local storage, Google Drive, Dropbox, and even via URL.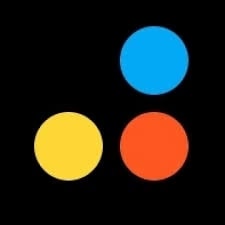 What's more, MP3Cut.net automatically selects the endpoints (40 seconds from the start point) after you define the starting point. So, it is ideal for users looking to create ringtones from MP3 audio files. However, once again, MP3Cut.net does not give you any advanced options like applying effects and cleaning the audio like Eassiy Audio Editor. And this easy MP3 cutter online tool is pretty much limited to trimming the audio file.
Key Features:
Upload MP3 audio files from multiple channels, including local storage, Google Drive, Dropbox, and via URL.
Adjust the intervals using the dragging sliders. It can select the endpoints automatically (40 seconds from the starting point), giving you a perfect-sized ringtone.
You can choose to change the tempo and pitch of the separated MP3 music file.
You can extract audio from a video file using the tool. Just upload the video file; it will convert it to audio automatically.
Pros:
MP3Cut.net has an intuitive and modern layout, making it simple for users to upload the files and edit them.
You can upload the audio files in any format (which supports more than 300 audio file formats) and extract them in WAV or MP3 format.
There are some cool features like reversing the audio clip and equalizer to play with your audio file.
Cons:
Although an easy MP3 Cutter online tool, it lacks the advanced features of Eassiy Audio Editor
Uploading large files can take time, and you will end up wasting time on downloads and uploads, especially when you want to edit multiple files.
Part 2: FAQs (Easy MP3 Cutter)
Which easy MP3 Cutter is the best for Windows?
As mentioned earlier, Eassiy Audio Editor is the ultimate solution for trimming Mp3 audio files quickly and with precision. Plus, it also carries several other music editing functions to deal with all your audio editing needs. Importantly, although it is comprehensive, Eassiy Audio Editor is extremely simple to utilize.
How do you use an easy MP3 Cutter?
Although the exact terminology of options changes from tool to tool, most easy MP3 Cutter tools require three steps, i.e.,
Upload the MP3 audio file to the interface.
Mark the start and endpoints on the MP3 file.
Download the MP3 audio file to the computer.
We have already mentioned the steps to use Eassiy Audio Editor, which is the best compared to other easy audio cutter tools on the internet.
Do easy audio cutter tools allow to merge audio files?
Not all the easy MP3 cutter online or offline tools allow you to merge the two sections of the audio files. That is why we recommend Eassiy Audio Editor, as it includes options to merge two sections of the same audio file (or two separate audio files).
Conclusion
There you go! These are the easy MP3 cutter tools available on the internet. Of course, the one audio cutter that stands out from the crowd is Eassiy Audio Editor. As you have already read, the tool is straightforward to utilize. Plus, it includes several other options like applying fade in/out effects to make the audio sound more professional. So, download the Eassiy audio editor today and start your music editing journey using it seamlessly. Whether beginners or experts, there is no better tool than Eassiy Audio Editor on the internet when it comes to performing basic or advanced music editing tasks.