Voice memo is an audio recording app in iOS systems which allows you to record audio clips to play whenever and wherever you need. It also provides you to edit the voice memos together. There are times when people might need to merge voice memos. For example, interviewers need to merge multiple voice memos into one. Again if anyone wants to make presentation with voice memos, they have to merge it. But the main problem is many of doesn't know how to merge voice memos and they start looking for ways. In this article, we are suggesting you 5 efficient ways to merge voice memos on Windows/Mac/iPhone/Online and some voice memo mergers. If you are want to learn the best way to merge voice memos, go through this article and find the suitable one for you.
Part 1: Best Way to Merge Voice Memos for Windows [Step by Step]
One of the practical and excellent programs, Eassiy Audio Editor is expressly designed to merge any audio recordings without compromising on quality. You cannot only merge files with this tool but also can customize them with various editing features such as cut, trim, split, add effects, change bitrate, tempo, etc. This software is much more user-friendly to be geared to the needs of users of all ages. You will be able to operate this tool without any trouble regardless of a professional or an amateur. One of its remarkable characteristics is its wide compatibility. Eassiy Audio Editor can assist you in merging your voice memos with no difficulty no matter what format they are. Additionally, you will be able to convert voice memos into other formats and compress them into smaller sizes as per demand. It allows you to edit, convert, and compress video files also which makes it an all-in-one tool. This all-in-one software can be downloaded on both Windows and MacOS for free.
Key Features:
Supports 1000+ video and audio formats including MP3, MP4, ALAC, AAC, FLAC, M4A, WMV, WAV, etc.
Audio files can be merged at a very fast speed.
An unlimited number of video and audio recordings can be merged lossless.
Both individual and batch audio conversions are supported.
Allows you to customize audio files by cutting, converting, adding sound effects, and more.
Steps to merge voice memos for Windows
Step 1: Download and install the proper version of Eassiy Audio Editor on your computer. Tap on "Toolbox" on your main menu and open the "Video Merger" after running the program.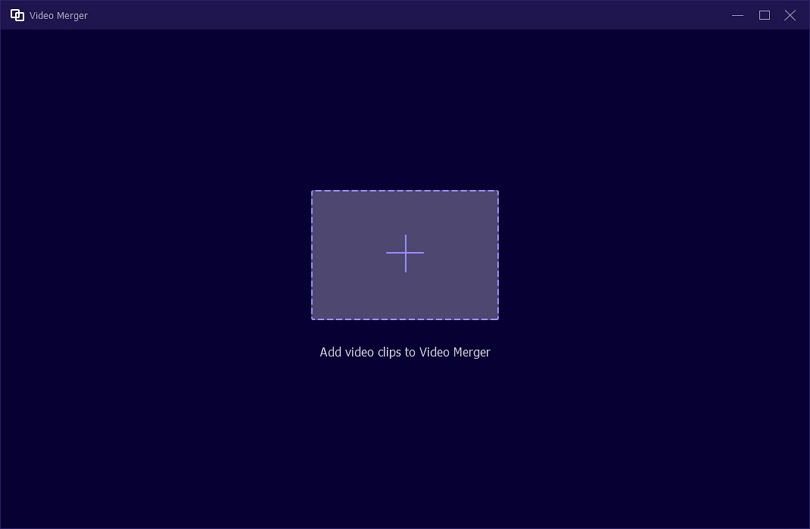 Step 2: Add your voice memos by clicking on "+" or you can directly drag them one by one on the window. It enables you to add as many voice memos as possible. Before merging, you will get a list of features to make changes to your voice memos.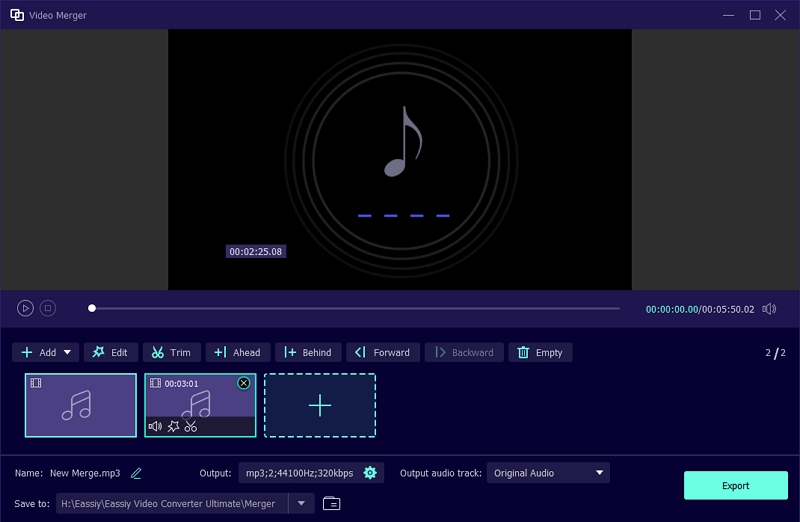 Step 3: Tap on "Name" and give a name to your new merged file once you have merged them depending on your needs.
Step 4: Adjust the audio setting after giving a name to your new file. Click on "Export" and export your merged voice memo. You need to wait until the "Export" process is finished. Tap "OK" or "Merge Again" after a notification pops up on your device.
Part 2: How to Merge Voice Memos on Mac
For Mac users, iMovie is the best solution to merge voice memos easily. It is mainly a video editing software but also capable to merge voice memos. This software was developed by Apple Inc. for its user. It is also free for all macOS users. This app offers you limited features to edit.
Steps to Merge Voice Memos on Mac:
Step 1: Download iMovie on your Mac and launch it.
Step 2: Now click the "+" and "Movie" to enter the main interface.
Step 3: Select "File" and then "Import Media" to upload your voice memos.
Step 4: You can also change the sequence of the voice memos, adjust the volumes.
Step 5: After you are done, click on the "File" menu and choose the option "Share" and "File". Now you can set the output format to voice format.
Step 6: The last step is press the "Next" button and save the voice memo.
Part 3: How to Merge Voice Memos on iPhone
Arguably, the easiest way to merge voice memos on iPhone is by using Hokusai Audio Editor. Hokusai is an audio editor for iPhone, iPad or iPod touch users. It has a wonderful interface with a set of useful tools like fade in/out, normalize volume levels, reverse time, and basic synthesis. You can also upgrade it to add new tools and effects. It gives a clean and clear view of your tracks.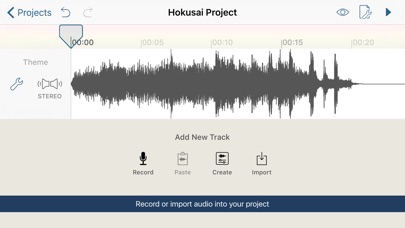 Steps to Merge Voice Memos on iPhone
Step 1: Save the voice memos on the Files app by clicking on "Share" in voice memo app. After that, install Hokusai Audio Editor on your iPhone.
Step 2: Click on "Import" to put in all your voice memos to the program from Files app.
N.B: You need to add files one by one because this software doesn't support importing multiple files together.
Step 3: Play all uploaded voice memos and if you want to remove unwanted parts, cut it before merging.
Step 4: After you are done, click on a spanner icon in the up-right corner and then select "Share Audio" from the dropdown menu. Now your voice memos will me merged to the Files app.
Part 4: How to Merge Voice Memos on Android
Trying to merge voice memos on your Android device? We introduce you with Clideo, an online audio editing tool suitable for this process. Clideo is a free and all-in-one easy to use audio editing tool. Here you can upload multiple voice memos without any external software. In this application, you can easily merge all files together rather than choosing one by one. You can also change the order of the files.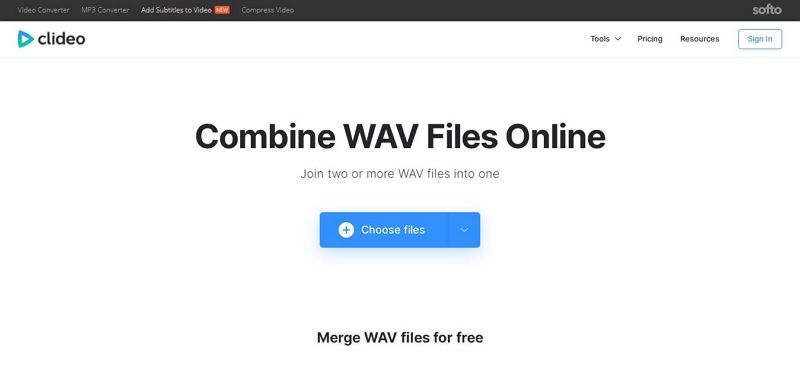 Steps to Merge Voice Memos on Android
Step 1: Open a new tab on your browser and open "Clideo's Voice Memo Merger". Click the "Choose File" button and upload all your voice memos.
Step 2: Once you uploaded all the files, you can preview them and change their order as you want.
Step 3: Lastly, click the "Download" button and save the merged voice memo on your android.
Part 5: How to Merge Voice Memos Online
Audio Joiner is an online based single purpose app. You can use it to merge voice memos online, without any complications. It has no limitation over the files, so you can join as many files you want. This software supports 300 different audio formats and crossfade feature. There is no privacy concern remains because all the merged files are deleted automatically within a few hour after the work is done. It has a user friendly interface.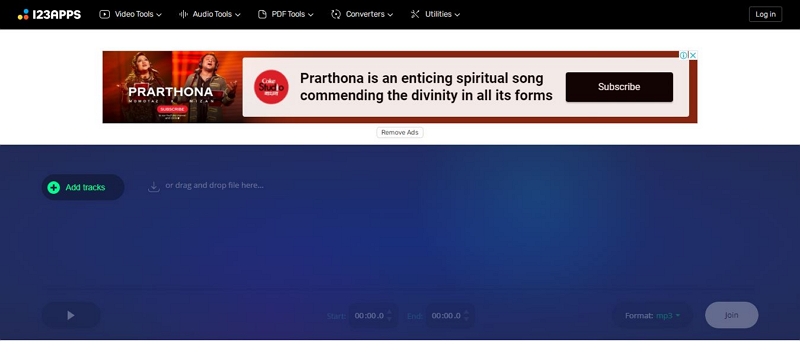 Steps to Merge Voice Memos Online
Step 1: Go to your web-browser and search for "Audio Joiner". Once you are on the site, enter the main interface of this tool.
Step 2: Drag and drop the files or select "Add Tracks" to input voice memos.
Step 3: Choose the "Play" button to watch them one by one. If you want to cut unnecessary parts, move the blue slider or set 'Start" and "End" time.
Step 4: If you want to change the order of the voice memos, click the up arrow or down arrow button. The final step is choose the output format and tap on "Join" to merge your voice memos.
Conclusion
Voice memos are quite famous among this generation for work purposes. You can record educational lectures, speeches, meetings, favorite singer's concert, family calls and so on through voice memos. Again you may need to merge multiple voice memos into one. There are many mergers but not all of them can give you perfect features. In this article, we suggested you some apps and ways to merge voice memos. Among all of them, we would highly recommend Eassiy Audio Editor for Windows users. It is a simple and easy to use software with many fascinating features.