A WAV file is an audio file saved in the WAV format and merging WAV files means combining multiple WAV audio tracks into a single audio track. Merging audio tracks helps us to remove unwanted noises. Many people among us wants to merge WAV files for work purpose like making presentations with background music but doesn't know how to do it. Again, some of us wants to make our own ringtone with the favorite audio tracks, for which we need to merge the audio files. Merging audio files can be hard without any experience. But for making it easy for the unexperienced people, we are suggesting you successful ways to merge WAV files online/offline in this article.
Part 1: Best Way to Merge WAV/Audio Files on Windows: Eassiy Audio Editor
When you need to merge multiple WAV/audio files on Windows and Mac, it can be said with such certainty that using a powerful toolbox such as Eassiy Audio Editor could not be better. This software is capable of working with famous formats like M4A, MP3, OGG, FLAC, AAC, WAV, and more. It can merge WAV files in a fast and easy manner with excellent speed. You cannot only merge audio files with this tool but also can customize them with numerous editing features such as trim, split, add effects, change bitrate, etc. Also, you will be able to convert and compress them with no quality loss. Besides audio files, it enables you to convert, edit, and compress video files. This software is pretty easy-to-use as it has a unique and intuitive user interface.
Key Features:
WAV files can be merged without any quality loss.
Provides fast speed to join audio/video files.
Audio/video files can be customized by splitting, trimming, adding effects, changing bitrate, tempo, rotating, etc.
Allows you to compress audio/video files with no quality loss.
60X faster conversion speed is provided to convert with ease.
Steps to merge WAV/audio files on Windows
Step 1: Launch Eassiy Audio Editor after installing it on your computer. Open Audio Joiner from the Toolbox.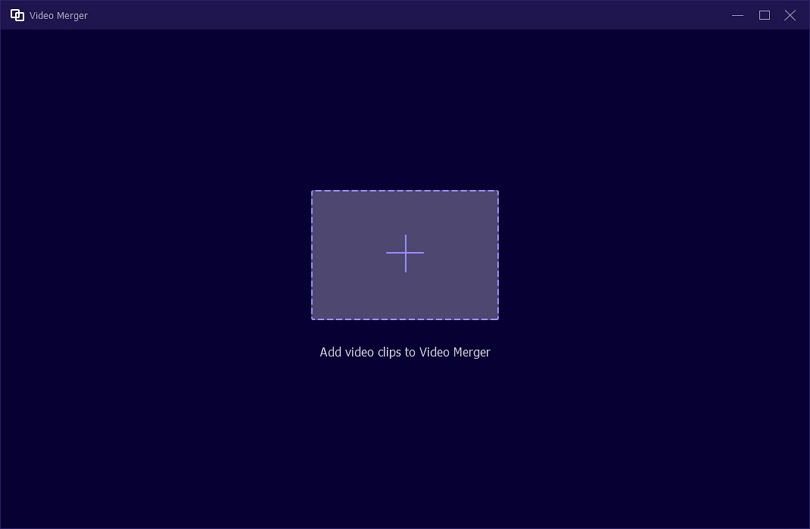 Step 2: To add your WAV or audio files, tap on the "+" sign or you will be able to drag them into the program directly. After adding files, you will be provided with a list of features to make various changes to your WAV or audio files.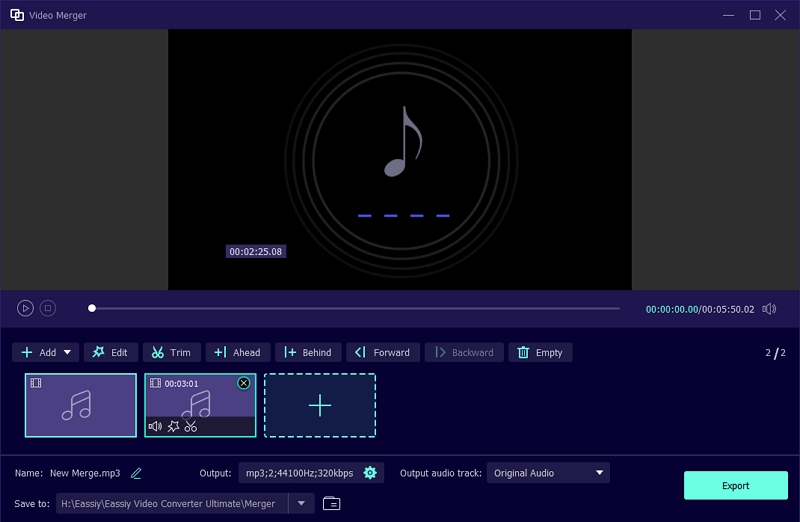 Step 3: Export the merged WAV/audio file by clicking on "Export". Wait until the "Export" is finished.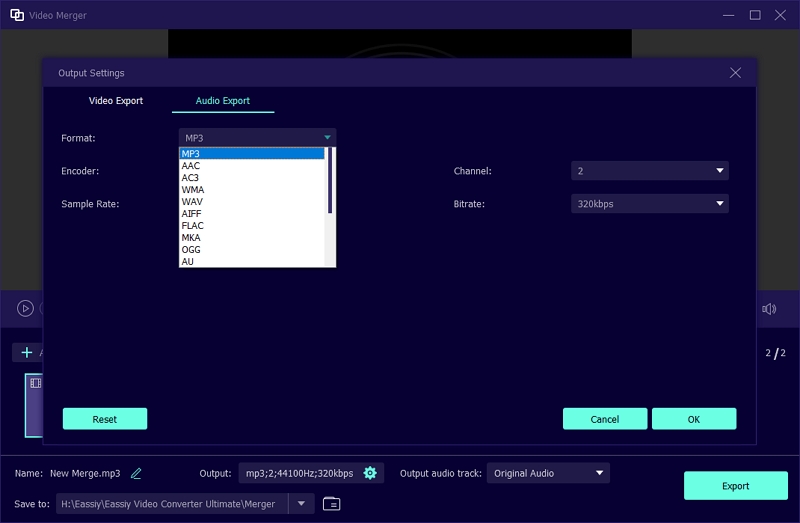 Part 2: How to Merge WAV Files on Mac: iTunes
iTunes is an application developed by Apple for their users. It acts like both a media player and a media library. This software has a great number of popular songs, movies, TV shows and podcasts to purchase. Also this app is used as an audio merger.
Steps to Merge WAV Files on Mac:
Step 1: Open iTunes on your Mac. Then choose the audio files you want to merge. (Keyboard shortcut key Ctrl + Shift and click on the favored songs)
Step 2: Right-click on every song.
Step 3: Next click on the "Get Info" option from the dropdown list. Then choose the "Options" tab.
Step 4: Check Part of a compilation and Gapless album boxes.
Step 5: Click on the "OK" button.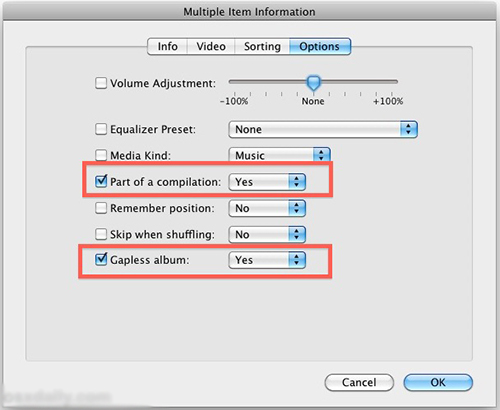 This application also allows combing music files importing form CD:
Step 1: Place a CD and launch iTunes on your Mac.
Step 2: Choose the audio tracks you want to combine or click "Edit" in the browser and select all.
Step 3: Select "Join CD Tracks". Then click "Import CD" button to combine all the files into one single track.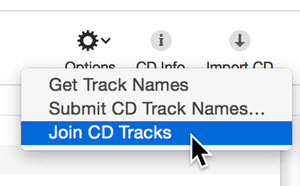 Part 3: How to Merge WAV Files on iPhone
If you want to merge two WAV files on iPhone then you should use Hokusai Audio Editor. Hokusai is a multi-track audio joiner with a beautiful clutter-free interface for iPhone, iPad, iPod touch. It is a streamlined to give you a clean, clear view of your audio tracks. Hokusai comes free with a set of useful tools such as fade in/fade out, reverse time, normalize volume levels and basic synthesis. You can also upgrade the app to enjoy more new features and effects.
Steps to Merge WAV Files on iPhone:
Step 1: Go to app store and install/download "Hokusai Audio Editor" on your iPhone and then open it.
Step 2: Tap on "Import" to import your audios from the files app to the software.
N.B: You have to add files one by one because this application doesn't support importing all files together.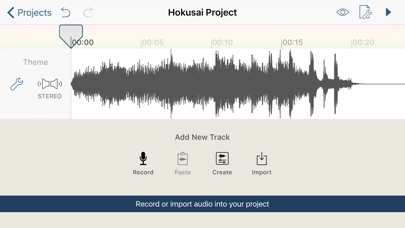 Step 3: Start playing all the uploaded audio tracks. If there is something you don't want, cut it out before merging them.
Step 4: If you are done, click on a spanner icon in the up-right corner and then choose "Share Audio" from the dropdown menu.
In this way, your audios will start merging together.
Part 4: How to Merge WAV Files on Android
Merging WAV files on Android is easier when you use a good quality WAV merger tool. Clideo is an all-in-one easy-to-use online based audio joiner. It doesn't need any external software and allows you to add multiple audio files at once. In this tool, you can convert the file right away and add a crossfade effect to it. It supports various audio formats like MP3, OGG, WMA, WAV and many more.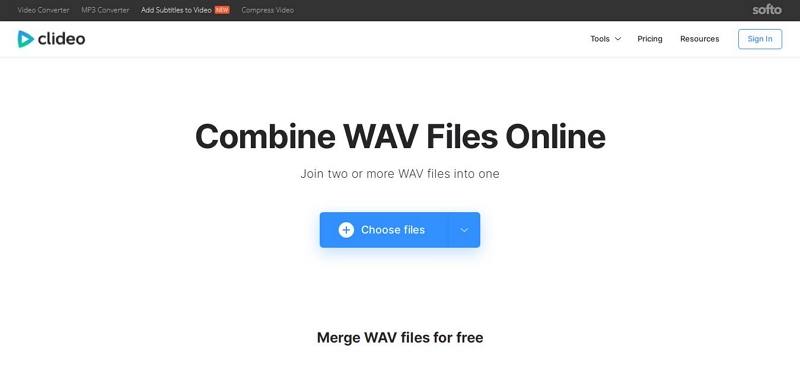 Steps to Merge WAV Files on Android:
Step 1: Open a new tab on your web-browser. (No need to download/install any external software)
Step 2: Upload all the audio files on the website. You can also upload from your Dropbox or Google Drive account.
Step 3: Customize the output by changing the files sequence – pick a name and a file format.
Step 4: Finally, merge and convert the file.
Part 5: How to Merge WAV Files Online: Audio Joiner
Audio Joiner is a single purpose app which makes it easy to use. It supports more than 300 different audio formats. This app has crossfade feature which enables you to join songs so that they flow one into another seamlessly. It can combine multiple audio tracks without installing any software.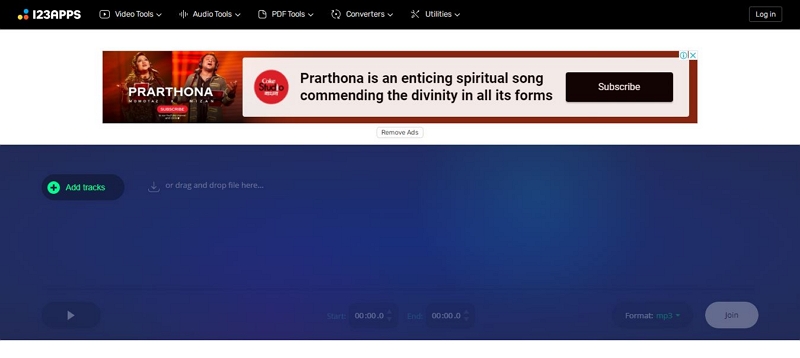 Steps to Merge WAV Files Online:
Step 1: Open a tab on your browser and search for "Audio Joiner".
Step 2: Click "Choose Files" to upload the audio tracks or drag and drop them in the site.
Step 3: Change the sequence of your audio file as you want them to be merged.
Step 4: Check the merged file and if you like it, save it.
Conclusion
There are many people who wants to merge audio files for work related purposes. But they doesn't have any experience about merging audios. So they start looking for a way. There are many audio merging software. Among them, some software's are online based and some of them are offline based. In this article, we suggested you some successful ways to merge WAV files online/offline. Among all the software's, we would highly recommend "Eassiy Audio Editor" for you. It is easy to use for both newbies and professionals. It has all the audio editing features as an editor needs. We hope that you would check out this software and also will love it.