An audio merger is a merger that allows you to combine different audio formats into one like MP3, OGG, WAV, AMR, FLAC, WMA, M4A, AIFF, ALAC and many more. Even some of the mergers lets you combine the audio files as per as you need. It allows you to remove noises from the file and lets you to make a beautiful track. Many of us doesn't know why we need to merge audio files. Well, there is many reasons to say that we cannot ignore. If you want to play the songs in loop mode, you need to merge the files. Again if you want to create an own beautiful track with multiple audio files, you have to merge it. But it is kind of difficult to learn for the people who doesn't have much time to waste. In this article, we are going to suggest you an offline audio merger and some online audio mergers so that you can easily merger the audio files.
10 Best Audio Merger Online Free to Merge MP3 Files
Merging audio files can be complicated for those who doesn't have any short of idea about it. This article is especially for them. We are suggesting you some online and an offline audio merger bellow to make your work easy and fast.
1. Eassiy Audio Editor
Eassiy Audio Editor works as the best choice if you are looking for an alternative to online tools for merging audio files. This software is broadly known as the best audio editor that can be used to complete most of your audio editing requests. It offers you various editing features such as adding voice-over/background music, changing audio speed, adjusting the audio volume, converting audio files, cutting and joining songs, and more. As it supports numerous audio formats, you can easily merge audio files with any format including MP3, M4A, OGG, FLAC, AAC, etc. Besides audio-related functions, you can also edit, convert, and compress your video files with this software. This all-in-one tool is available for both MacOS and Windows and you will be able to download it from their website.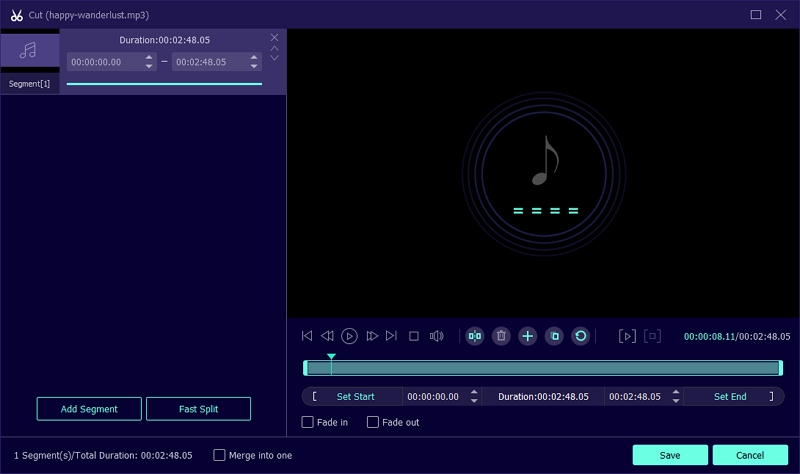 Key Features:
Without losing quality, audio files can be merged into one easily.
Editing functions are provided including cutting, trimming, merging, changing bitrate, splitting, etc.
Supports synchronizing audio and pictures seamlessly.
Audio files can be converted into various other formats including MP3, M4A, FLAC, OGG, AAC, etc.
Have the ability to convert audio files to video with images.
Pros:
Even beginners will find the interface of Eassiy Audio Editor user-friendly and simple to use.
Over 1000+ formats are supported for video and audio conversion.
Doesn't have any restrictions over the number of files that you can merge.
You will be able to edit the ID3 tags of your audio file.
Cons:
We couldn't find any disadvantage to this program yet.
2. Audio Joiner
Audio joiner is a web-based free audio editor tool. Any beginner user can use this tool easily. This tool lets you to merge as many files as you want and also supports more than 300 audio file formats with crossfade features. You can easily work here without any privacy concern because all uploaded files get deleted as soon as your work is done.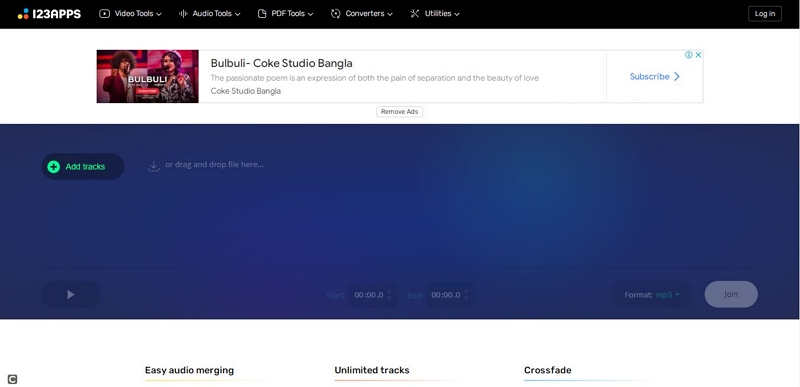 Pros:
Easy to use.
Support over 300 different formats.
Doesn't need any external application.
Allows to add music from its online collection.
No limitation over the number of tracks you can join.
Cons:
Internet speed affects upload speed.
There is way to split and add video to another video.
3. Clideo
Clideo is an online based audio merger with user-friendly interface. You can upload a great number of files here without installing any software. It lets you to join multiple audio files at once, rather than choosing one by one. This tool supports audio formats like MP3, OGG, WMA, WAV, and others. It lets you choose the sequence of the files before merging it into one.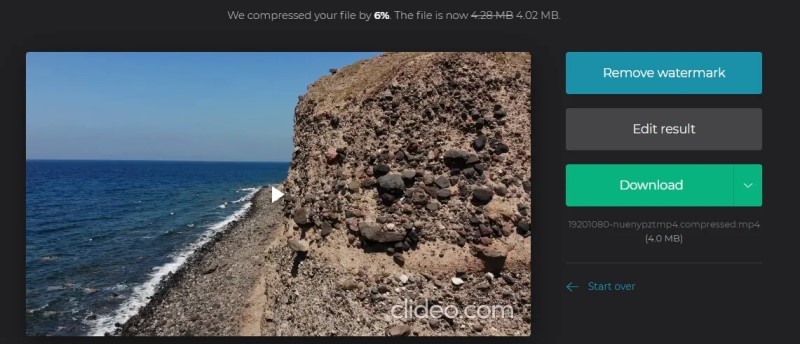 Pros:
Easy-to-use interface.
Allows to merge or edit multiple file at a time.
Compatible with all famous audio formats such as MP3, WMA, OGG, WAV and others.
There won't be any need to download or install any file.
Cons:
Free version has limitation over the file size.
There is no option to split files.
4. ClipChamp
ClipChamp is a free and easy to use online based audio and video editor. This tool doesn't need any experienced hand to use. It allows you to work with multiple media tracks. You can join as many audio files as you want to make a beautiful track.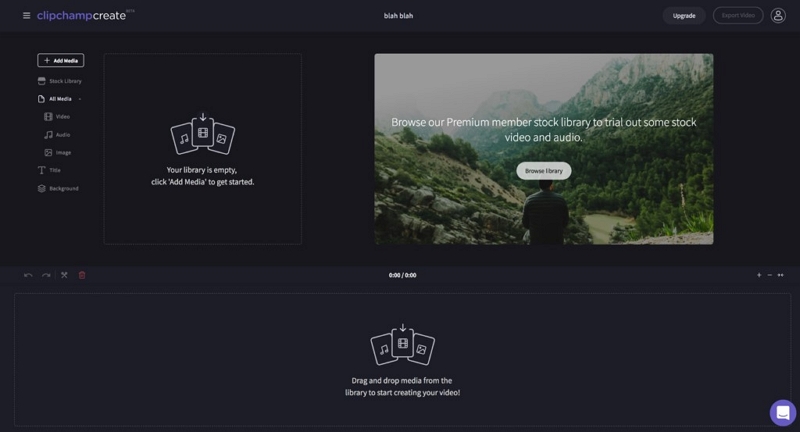 Pros:
Easy to use.
No need to install any external software.
User friendly interface.
Provides straight upload to You Tube, Facebook and Vimeo.
Cons:
Free version only provides up to 480p.
5. Animoto
Animoto is an online based excellent audio and video merger. It provides you a great number of amazing templates and more than 3000 licensed songs. Here you can create a story by using audios, videos and images. It lets you adjust the volume, loop the audio files and also lets you download free lyrics from online. This tool allows you to share audio files directly to social media sites.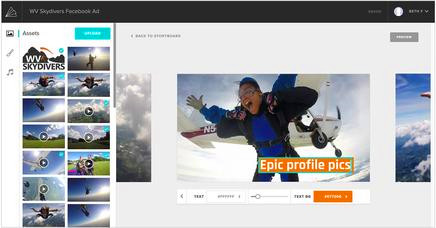 Pros:
Have customizable templates.
Easy to use.
Have more than 3000 songs.
Many audio and video formats are allowed.
Cons:
This software lags usually.
Have limitation over the features.
6. MP3Cutter
MP3 Cutter is a free online audio merger that can combine audio files together. This tool lets you cut, convert and merge all type of audio files. It lets you merge many audio files including MP3, WAV, AMR, OGG, M4A, FLAC, WMA, AAC and many more. This tool works on major browser so you don't need to install any software.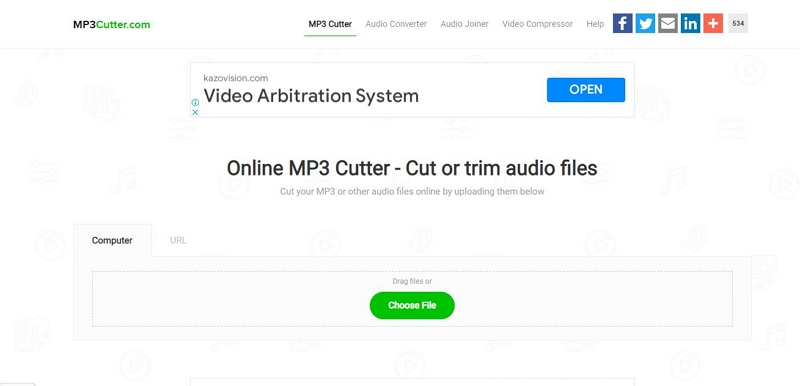 Pros:
100% Free and easy to use.
Can choose fade-in or fade-out options.
Support various types of formats.
It is totally online based tool.
Cons:
Doesn't work without internet connection.
Doesn't support working in large audio files.
7. Bear File Converter
Bear File Converter is an online audio joiner that lets you join multiple MP3 files easily. This tool allows you to choose the audio quality, sampling rate, encoder and audio channels. It lets you save all the audio files you generate to your device. It provides you to import MP3 files with 50MB size limitation.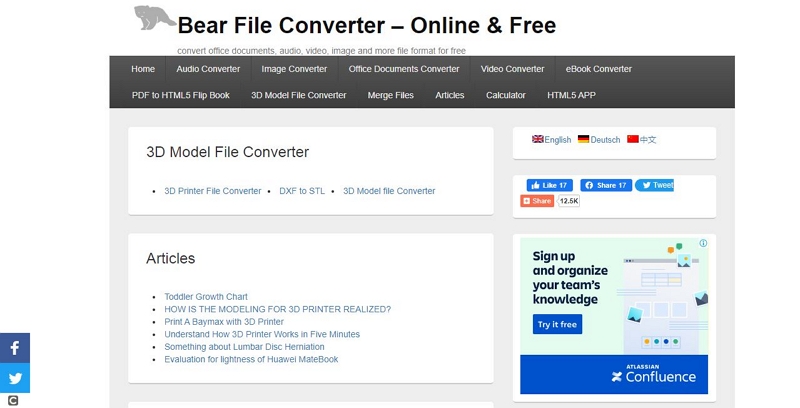 Pros:
Able to merge multiple files.
Can adjust the audio quality before merging the files.
Can save all merged audio files into the computer.
Cons:
Doesn't support any formats without MP3.
Have limitation over single MP3 audio file size.
8. Online Converter
Online Converter is a free online audio joiner. It lets you merge, combine and join different audio files such as MP3, MIDI, WMA, AMR, ALAC, FLAC, OGG, WAV and many more. Only 200MB sized files can be added to this program.
Pros:
Supports different formats.
Easy and fast to convert one format to another format.
Totally free.
Doesn't need any external program.
Cons:
Needs stable internet connection.
Remains security concern.
9. AConvert
AConvert is one of the best audio file joiner but it has limitation over the upload file size. It supports audio formats like MP3, FLAC, WAV and more. This tool allows you to save the merged files into Goggle drive and Dropbox. You can also save the file to your phone by scanning the QR code.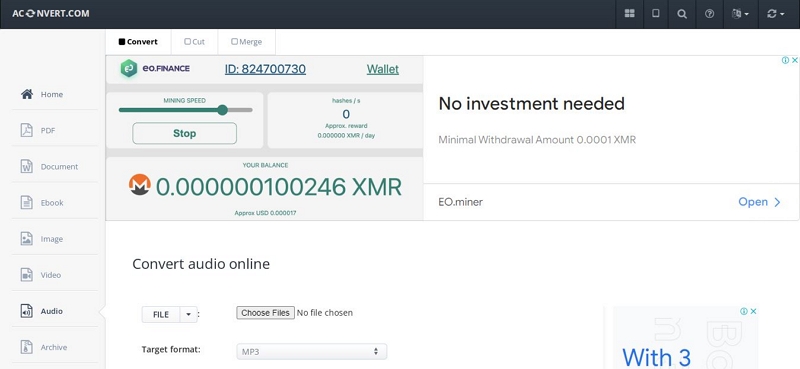 Pros:
Able to save merged files to Dropbox and Google drive.
Support various formats.
This tool is great to use.
Totally web-based tool.
Cons:
Doesn't provide you to rearrange audio files after you upload them.
Uploaded audio files cannot be larger than 200MB.
10. Free Online Editor
Free Online Editor is a free online audio joiner that lets you join multiple audio files into a single MP3 file. It doesn't need any external software. You can easily add MP3 files from your device to this program. This tools allows you to cut off unwanted parts from the audio file.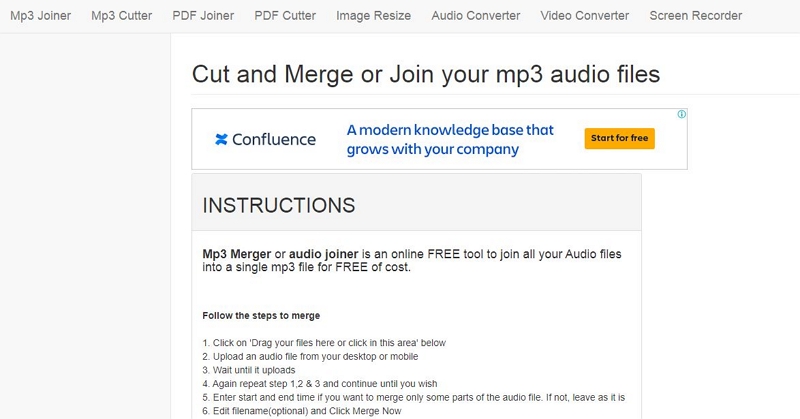 Pros:
Free and an open source.
Able to join multiple audio files into one MP3 file.
All uploaded MP3 files gets automatically deleted within a few hours.
Cons:
Needs stable internet.
Privacy concern remains.
There is no option to remove unwanted noises.
Conclusion
To conclude this article, we know how important it is for you to find the best quality mp3 audio merger online. That's why this article should be the best guideline for you to choose your perfect mp3 song merger online. All of these online audio mergers have the capability to easily merge audio online free. But if you are willing to install an offline tool in your computer and get better results than any free online audio merger, you should start using Eassiy Audio Editor now! It's the only tool that can give you more control over your audio instead of just merging 2 audio files.